About Our Product
Create an outdoor playground from conceptions to reality.
Angel playground can assist you with the process of choosing best outdoor playground for your park, school, backyard and residential area. From the conception of have a playground to installation to continued service, you many have lot of questions. We love to support you, make unique and suitable design on budget, delivery on time, ensure you get dreamed playground.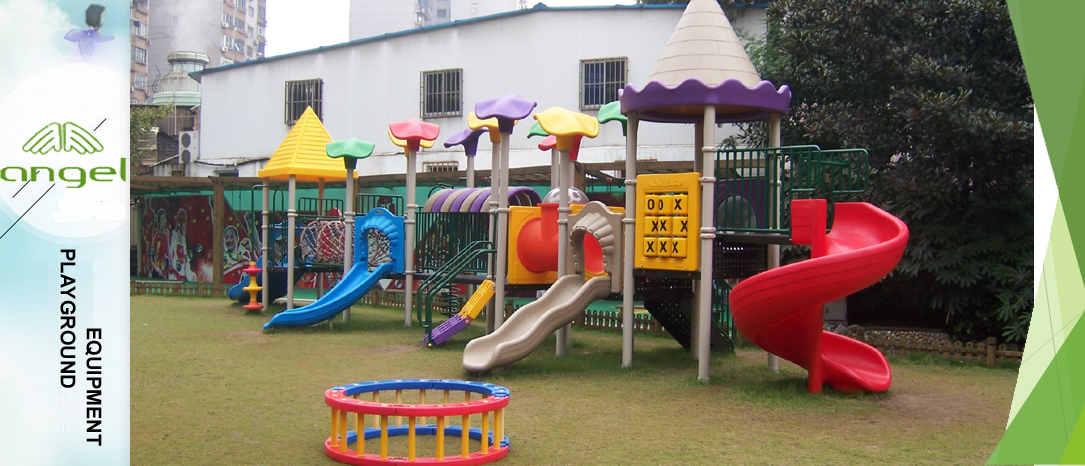 Step A: Playground Conception
A site assessment analyzes need to be done such as space considerations, age group of player, capacity requirements and budget limitations. After knowing these factors we have better ideal on what kind of playground needed. We will recommend few available design for choose, you are free to select the play system, color and components. Or recommend any new ideal on your playground.
Step B: Playground Design
We provide 2D and 3D drawings to help you visualized your design, our designer bring life to playground, the design look so real. You can view from different angle understanding well on all activities on play structures. We provide design in 48 hours, if need any modification can be done in 24 hours. So you can buy with confidence.
Step C: Playground producing
Because of our years of producing, we understand the material, technology. Use diameter 114mm galvanized pipe, wall thickness 2.2mm, (pipe quality with GB / T700-2006 standard requirements), (plastic powder using Akzo Nobel outdoor polyester powder).
platform with thickness 2.2mm cold-rolled punching forming steel plate, punching diameter 6mm (Up to EU standards EN1176), and TIG welding using CO2 gas shielded arc welding (Up to GB / T8810-1995 requirements), the platform carrying ability (Up to EU standards EN1176).
Plastic parts use imported Samsung LLDPE through rotational molding Rotational Compound, up to standards GB / T 4454-1996 requirements.
Step D: Delivery
Our goal is for every order to be 100% complete, correct and on time. We provide fast leading time only 12 days for standard playground equipment. We have long-term cooperation forwarder to take care of your shipment, provide cheap freight and good service. You know exactly when the product will be arrived and what you need to prepare.
Step E: Playground Installation and Service
Angel playground provides play structures and flooring solution. Our play equipment are on standard specification, after we provide installation diagram, it is easy to assemble. You can count on us to make sure your playground is done right and in compliance in site. Angel playground have well trained technician to guarantee the outcomes of installation. If you have any questions or need additional service, we stick around long after your playground is in the ground, you can rely on the entire team from Angel playground.
Benefit of play at Angel's playground
Play benefit to physical
Angel's playground combine fun play events and fitness facility, kids get amazing workout and same developing the strength, agility and balance. Kids exercise lot will not suffer obesity, which is big healthy problem for our new generation. We create a space for kids on ages and abilities can play together, have so much fun. Activity is kids nature, we are just provide unique play structures to enlarger such nature, keep kids on healthy and happy childhood.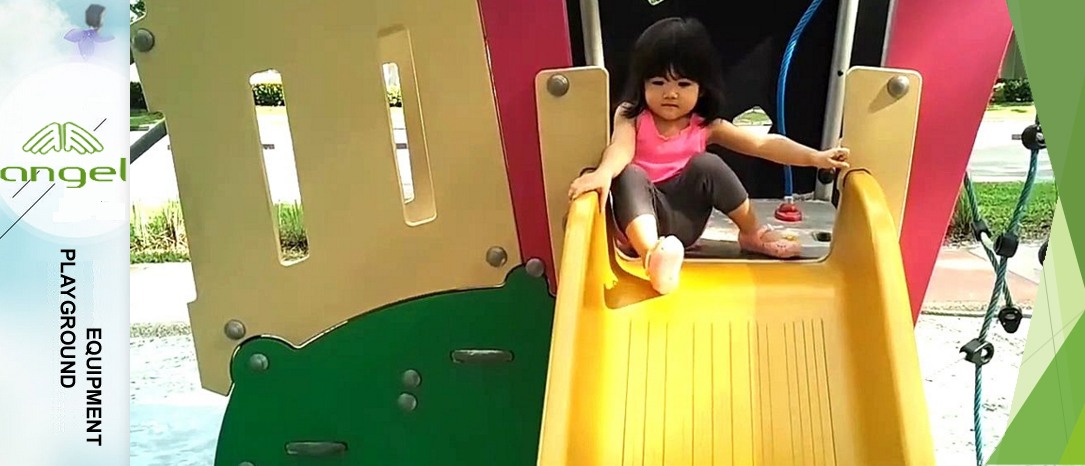 Play benefit to good behavior
Kids always full with energy, they can't behave themselves if without interesting play events. They will cry, shout, gabble and ill temper, that energy has to be release, play structures help kids in safe and fun environment to release their nervous and energy, sleep slip tight at night and perform better on school.
Play benefit to cognitive competence.
It is been said that kids learn through play, for kids under twelve years old, that is nothing important than play, it helps kids developing their body and brain. During play kids learn how to control their balance, learn how to work together with each other. Play equipment with many cartoon and animal shape that help kids on perceive, calculate.
Play benefit to mentally.
Angel playground offers wide range of themed playgrounds and exercise play structures help kids development their imagination on sport, as we know creativity and imagination are critical on kids growth.
Seven Principles on design of Playground
Be fair, be smart, be safe, be active, be comfortable, be independent and be included are seven principles during we make playground design.

Angel playground believes that an engaging and exciting playground encourages imagination and creativity, promoting the healthy development of kids' physical and creative potential. We design play environments where kids in all age can play, focusing on both physical and social aspects of inclusion.

We understanding planning a good playground from start to finish could be an overwhelming endeavor, so we created brief online guide to help you get the way of design, produce, quality control, delivery and after sale service. To make a positive experience during cooperation with Angel playground.

Our principles on playground design are based on the child's perspective and have been tailored to what they want to feel and experience during outdoor play. Angel playground has set the industry standard in implementing these unique best practice principles and guidelines to create destination parks that are usable by more people, to the greatest extent possible. Our passion for inclusive play is infused through every aspect of our product development, programs, and playground designs to create truly inclusive and embracing play experiences for all.

Angel playground equipment brings outdoor play to a new level, increase child's awareness of the environment and the world around them. Consult with us and give us the opportunity to service your commercial play sets.