News
Buy commercial and cheap playground equipment for kids
Every parent wants to make their kids' childhoods as perfect as possible, and they all want to ensure that their children have fun when they are young. If you really want to create a dream childhood for your kids, then you can buy commercial and cheap playground equipment for kids so that they have a play set in their own garden. This will then mean that they can use their imagination freely, and can get exercise and fresh air. The other children may also want to come around to play and it will fill them with happy memories and make their childhood one that was full of laughter and joy.
Before you can do this though you need to decide what you want your children to have to play with and which outdoor playground equipment you want them to have. Of course this will depend on your budget and on the space of your garden. There is one cheap playground equipment: swing. It can provide a great time to have highly relaxing and fun. You will find this is a good way to provide a great bonding opportunity for your child as they grow up for when they are young they will need someone to push them on the swing and that someone will of course be you. Swings are commercial and cheap playground equipment for kids in the garden as you can buy.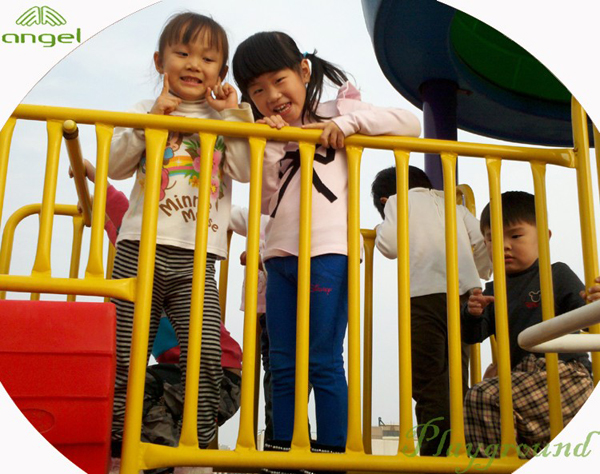 Lastly there are many other smaller items you can get - each of which can provide just as much fun as the larger playground equipment. Angel Playground Equipment Co.,Ltd supply kinds of commercial and cheap playground equipment for kids like Ocean Theme, California City, Rocket Series, Animal Series, Ice World, Water Park and custom playground equipment for you. Any of them will give you and your child the opportunity to play together and will make sure they have the best childhood possible.
Please feel free to contact us if you are interest in our playground equipment.
Moble: 0086-13968964515 (Wechat & Whatsapp).
Skype: angelplaygrounds
Email: angelplaygrounds@gmail.com