News
How to transform your backyard into a fun play area?
What is the first thing that gets your kids excited with the name of playground? Swings, right? Irrespective or girl or a boy, swings that we are offering will always get your kids excited. We provide you
outdoor playground equipment
and each of them are filled with too much fun. Swings are the foundation of any fun playground, we offer you a variety of swing sets to choose from. So, transform your backyard into a fun and safe play area.
Installation of the swing set can be quite confusion and if not installed properly, it can be unsafe to be played with. Though many people trying to set up swings are at loss, when it comes to setting up a swing in their own backyard. Professional installation can reduce much of the stress and maintenance associated with preparing and installing a swing set on your own.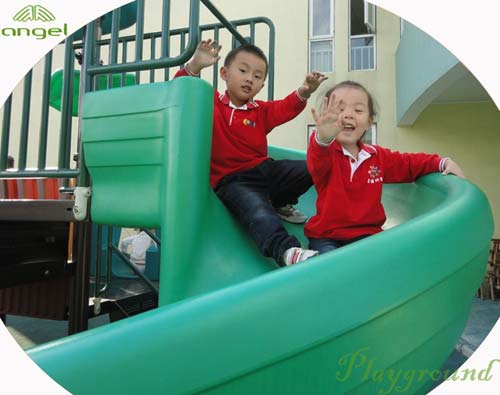 Before installing your chosen swing set, here are a few things to keep in mind. The first thing to consider before installing a swing set is the amount of space in your area compared to the amount of space recommended for a particular set. Make sure there is a perimeter around the set that allows children room to run and play without bumping into obstacles such as trees, walls or fences. All swing sets should be installed on level ground which must be free of rocks, tree roots and other obstacles that could cause serious injury.
Installing a swing set in your backyard can be difficult and especially if you choose the wrong one. We provide you a variety of swings and other cheap playground equipment to make your life easier. So choose the right playground equipment or we can help you to choose the right one to reach out for a professional installation. Our friendly staffs are always ready to answer your queries you may have our high quality playground equipment and installat ion service.