Ice World
Product name: backyard playground equipment manufacturer
Model:HP-I1501
Size (CM):1010x550x370
Size (FT):33.1x18x12.1
Size:1010x550x370
Price (FOB): 

$4920.00

Product: HP-I1501
Size: 1010x550x370
Modules
Theme roof,single slide,double slide, plastic tube with transparent part, net tube, theme panel, steel deck, steel post, climbing board,ladder,bridge...
Material:
a. Plastic component: LLDPE (Linear Low Density Polyethylene)
b.Metal component: Galvanized steel pipe
c. Post: galvanized steel pipe with normal thickness 2.0mm
d. Deck, stair: Steel plate, plastic powder coated or PVC coated;
e. Fasteners: SS304
Advantages:
a. Food grade plastic with wide color range available,and last long keep brand New.
b. With EU standard EN1176 GS safety certificate which verified by TUV NORD.
c. Experienced toy manufacturer which supply toys to world wide customers, The factory is leader of China Teaching tool and Education toy industry
Installation time 3 days (5 persons)
User age 3-12 years
Capacity 15-65 persons
Used for: Amusement park, residential area, kindergarten, preschool, shopping mall, restaurant, backyard
Packing:
Plastic parts: Bubble bag and PP film;
Steel components: Cotton fabric and PP film.
Warranty Period:
5 years for plastic parts, steel posts,metal decks and stairs; 3 years for steel component.
Notice:1. Please check the fasteners regularly to assure firm and safety structure.
2. Please keep kids play under adults supervision.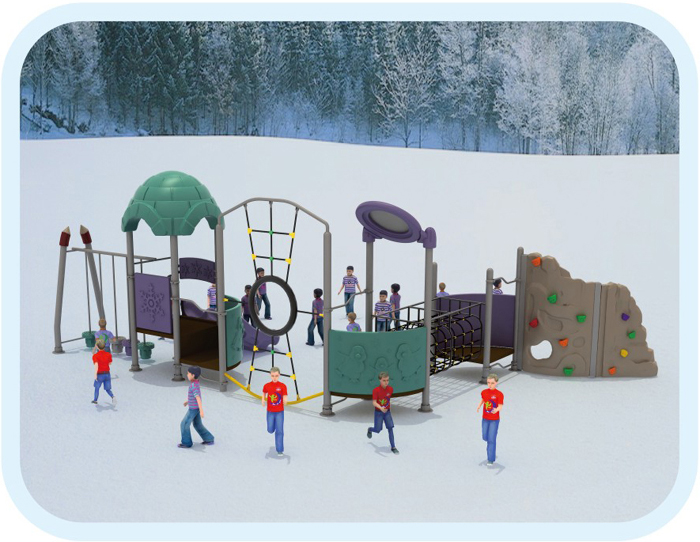 Top View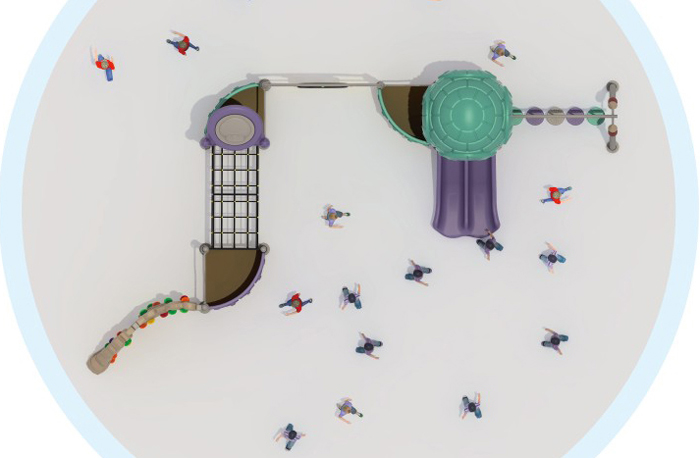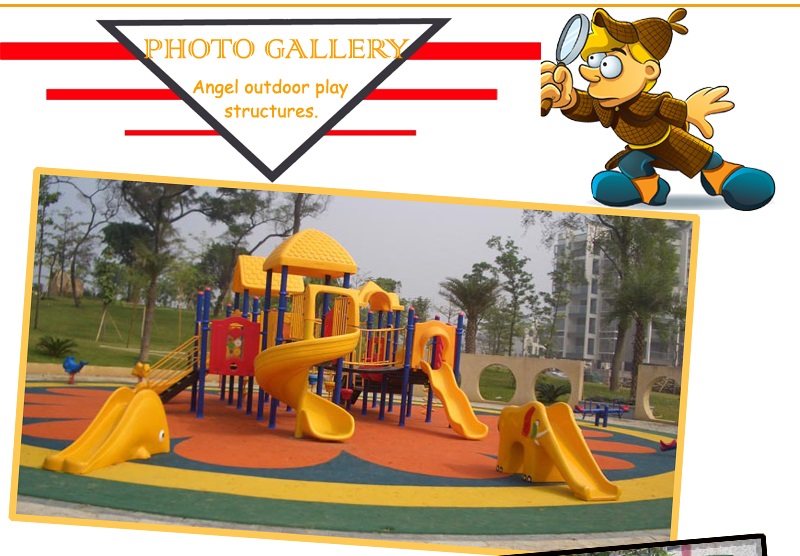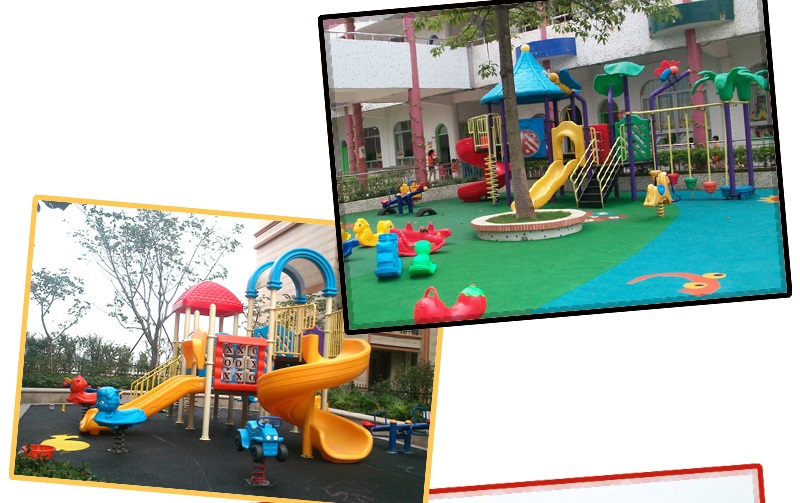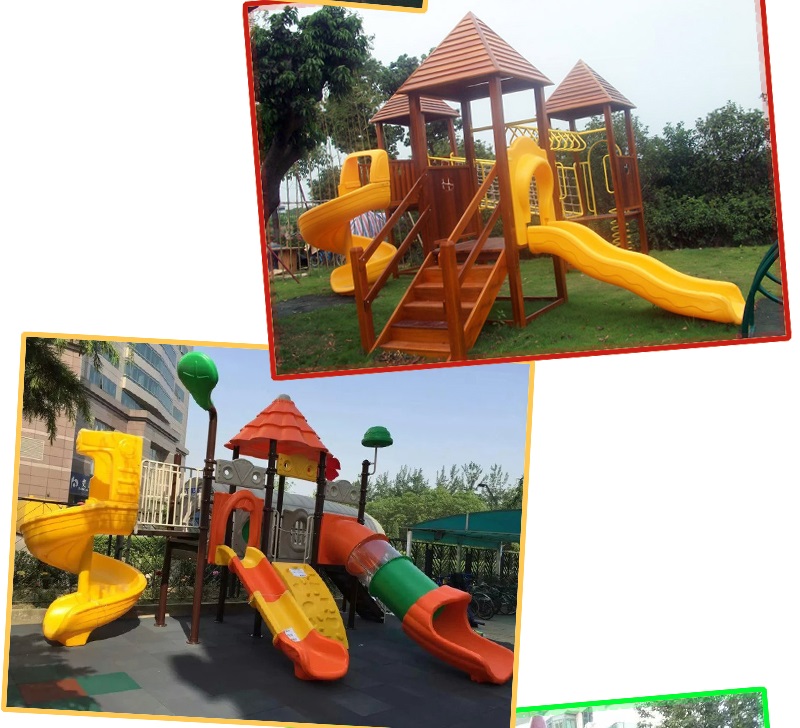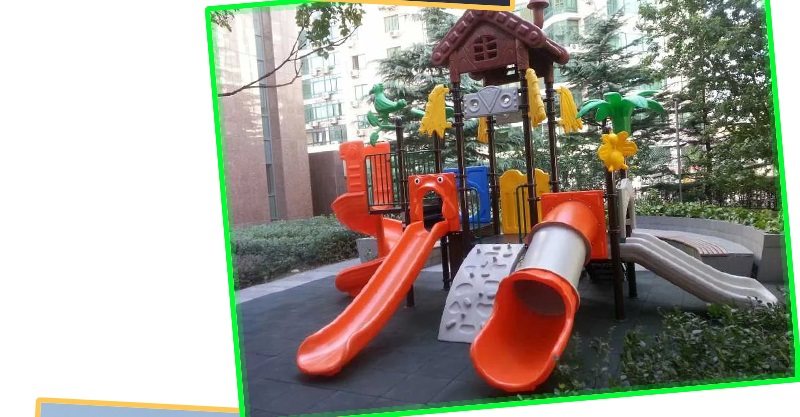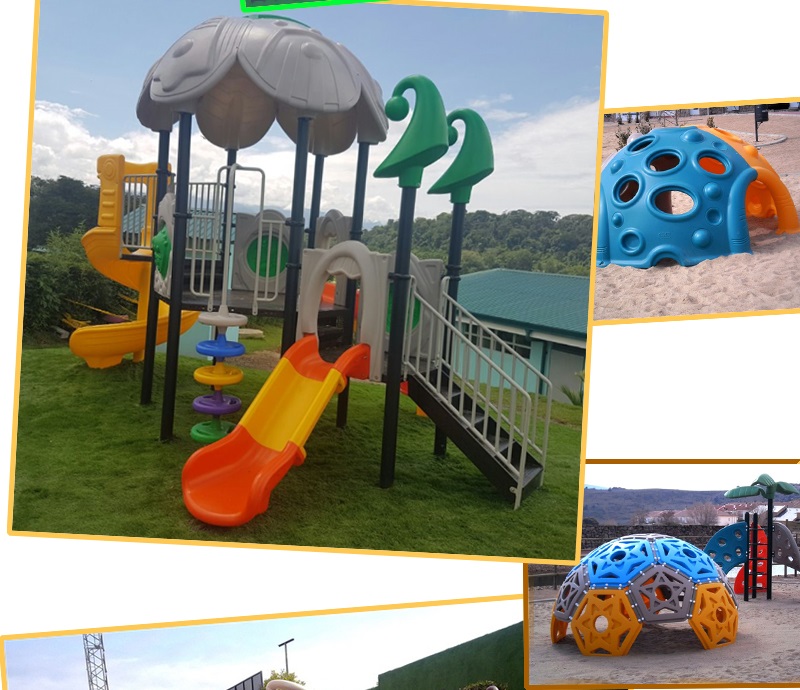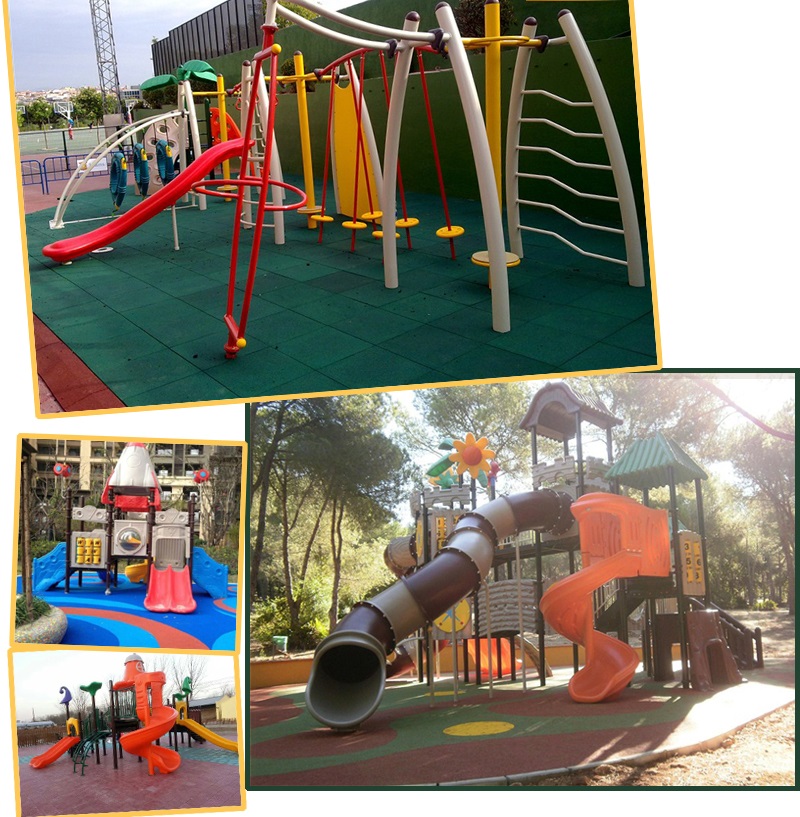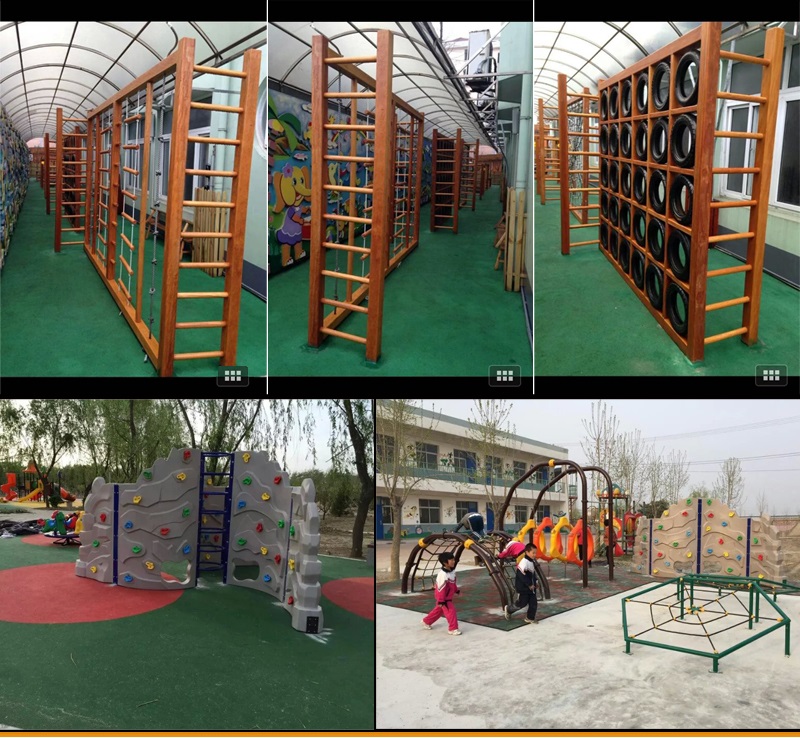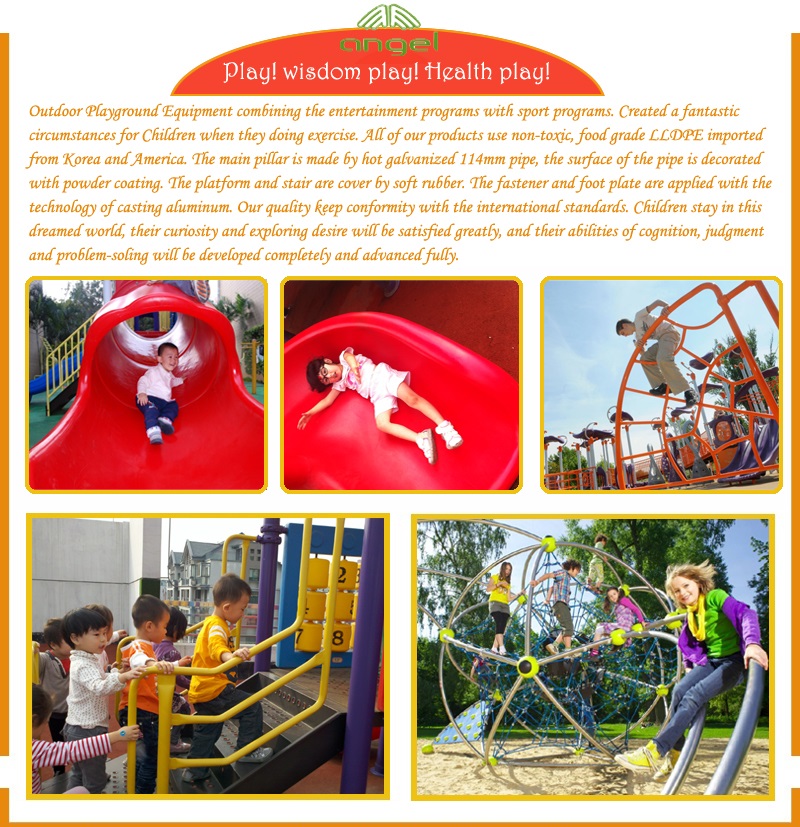 Do You Have New Outdoor Play Equipment in Your Community?
Wherever you are in a city, you can easily found outdoor play equipment for your kids. The number of outdoor playground has increased largely with the development of economies in recent years, especially in some big cities. The worry of where to locate naughty kids while you are hanging on the streets has been perfectly solved. However, though the access to outdoor play equipment is easier, there are still problems. For example, people who live far away from the center of the city usually have to travel for hours to the city to send kids to have fun in a safe, clean and standardized playing center. For most parents, they have difficulty overcoming the obstacle for their work has already took most of their time of a day, let alone spare additional time on the way. Therefore, it will be more than satisfying to set up an outdoor playground in the community.
In the one hand, the most obvious advantage of building up outdoor playground in the community is that it saves parents a lot of money and time to get kids there. It is a pleasing thing to arrive at the destination with only a few minutes' walk. Dads and moms would less like to get into dispute with each other about who is to send the kids to the outdoor play equipment. If possible, parents can even take kids to his neighborhood and have your neighbor take your kids to play together with his own kids. Meanwhile, it is much safer to see the kids with children from the same community. It is not only helpful for Children to make new friends, but is also of great benefit for parents to acquaint with their neighbors whom they could have never known for the whole life. And all this will no doubt contribute to community harmony.
On the other hand, the conscience access to outdoor play equipment attribute to more time for kids to stay and play there, because more time is saved through transportation. Children would be more satisfied with his family and at the same time build up better relationship with their parents. When the class is over and when parents are done with their work, they can share the time together in the outdoor play equipment together, which will no doubt be a enjoyable moment of the day.
All in all, a community with play equipment is on its way to be better because there are ceaseless laughter there. Therefore, I believe it is not only a good idea, but also a necessity to build outdoor play equipment in the community.