Ice World
Product name: home playground equipment manufacturer
Model:HP-I1502
Size (CM):740x710x380
Size (FT):24.3x23.3x12.5
Size:740x710x380
Price (FOB): 

$4870.00

Product: HP-I1502
Size: 740x710x380
Modules
Theme roof,single slide,double slide, plastic tube with transparent part, net tube, theme panel, steel deck, steel post, climbing board,ladder,bridge...
Material:
a. Plastic component: LLDPE (Linear Low Density Polyethylene)
b.Metal component: Galvanized steel pipe
c. Post: galvanized steel pipe with normal thickness 2.0mm
d. Deck, stair: Steel plate, plastic powder coated or PVC coated;
e. Fasteners: SS304
Advantages:
a. Food grade plastic with wide color range available,and last long keep brand New.
b. With EU standard EN1176 GS safety certificate which verified by TUV NORD.
c. Experienced toy manufacturer which supply toys to world wide customers, The factory is leader of China Teaching tool and Education toy industry
Installation time 3 days (5 persons)
User age 3-12 years
Capacity 15-65 persons
Used for: Amusement park, residential area, kindergarten, preschool, shopping mall, restaurant, backyard
Packing:
Plastic parts: Bubble bag and PP film;
Steel components: Cotton fabric and PP film.
Warranty Period:
5 years for plastic parts, steel posts,metal decks and stairs; 3 years for steel component.
Notice:1. Please check the fasteners regularly to assure firm and safety structure.
2. Please keep kids play under adults supervision.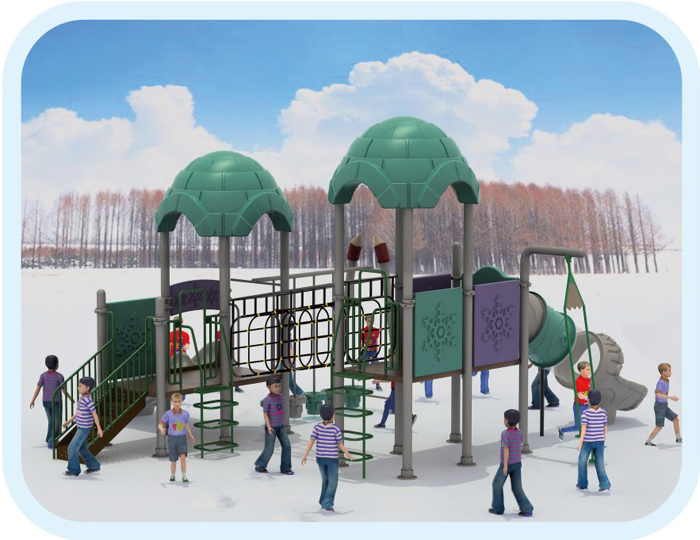 Top View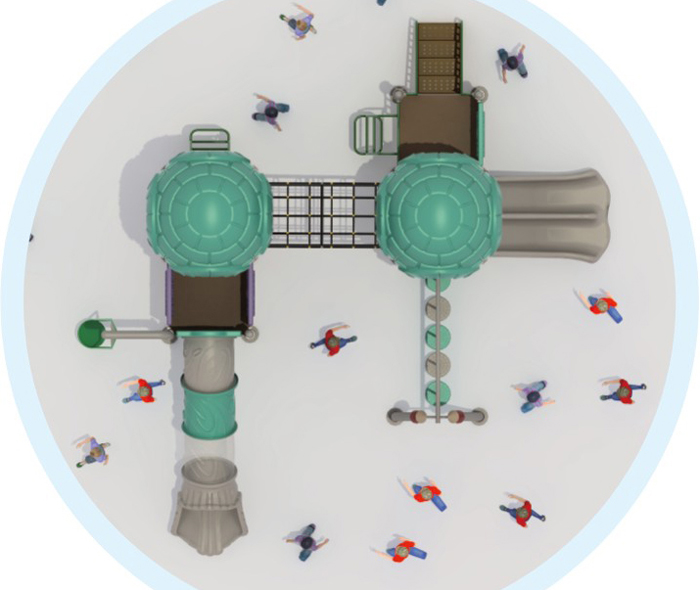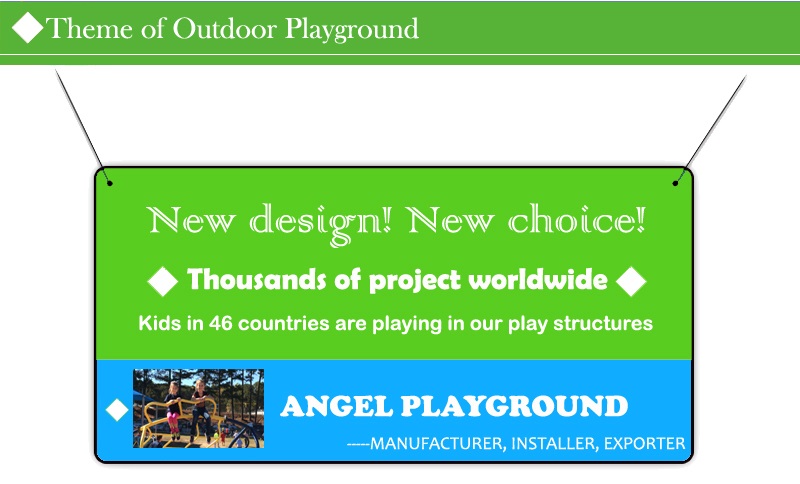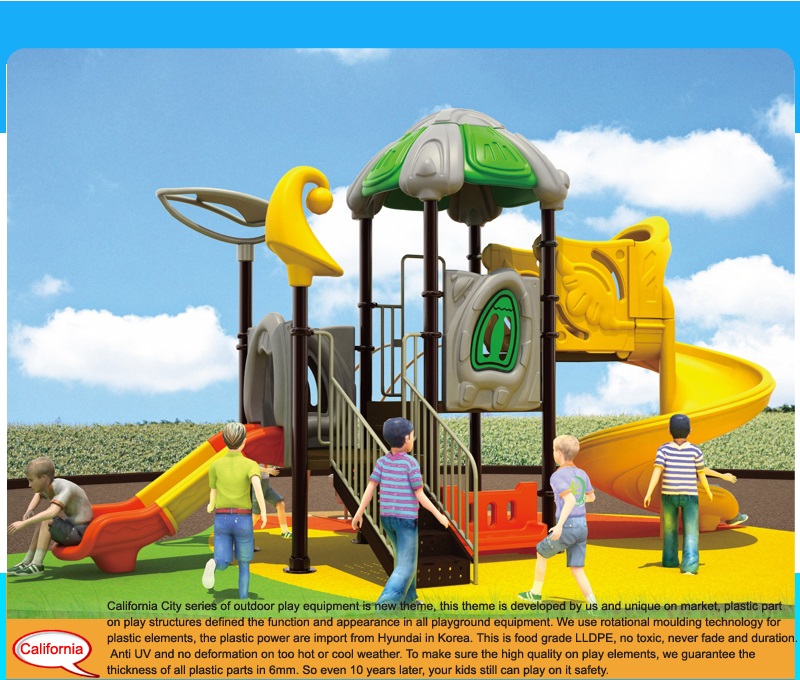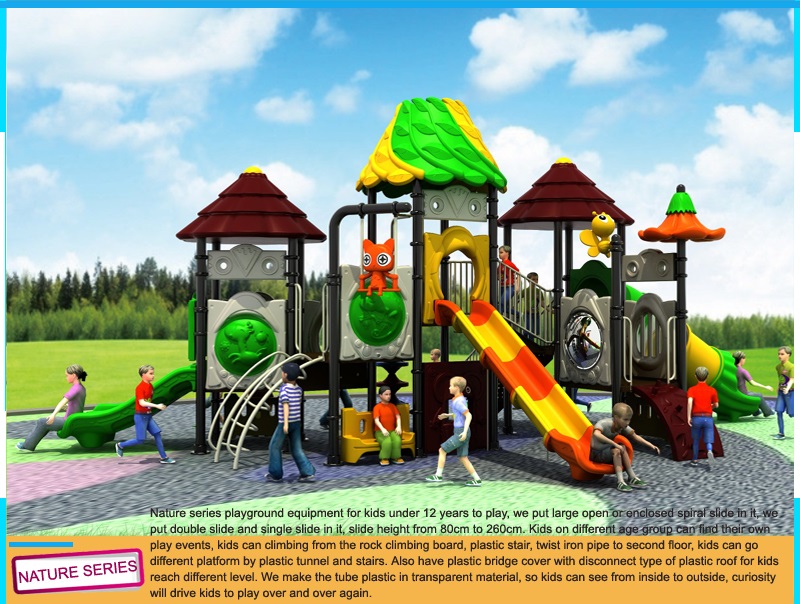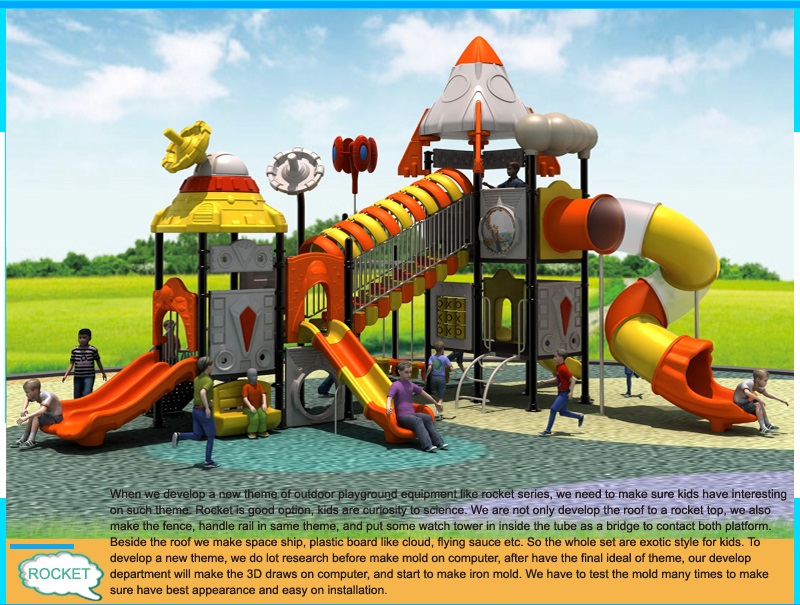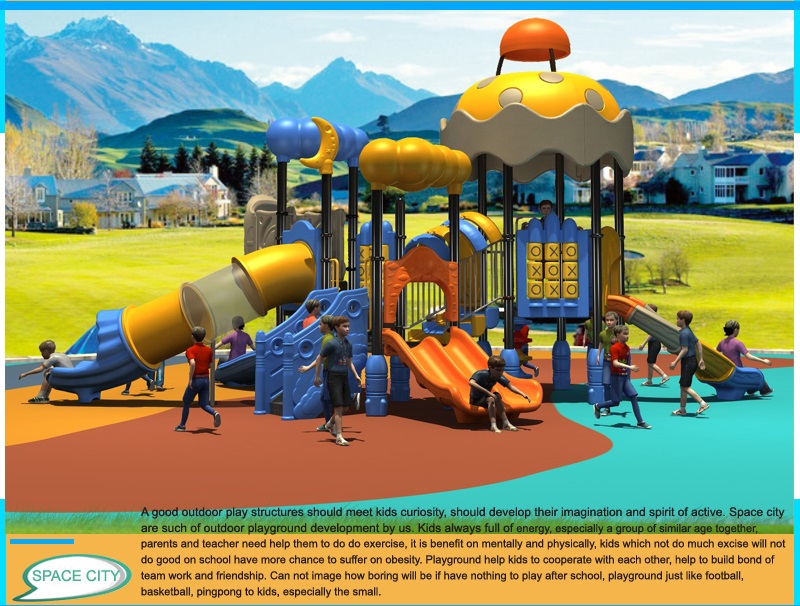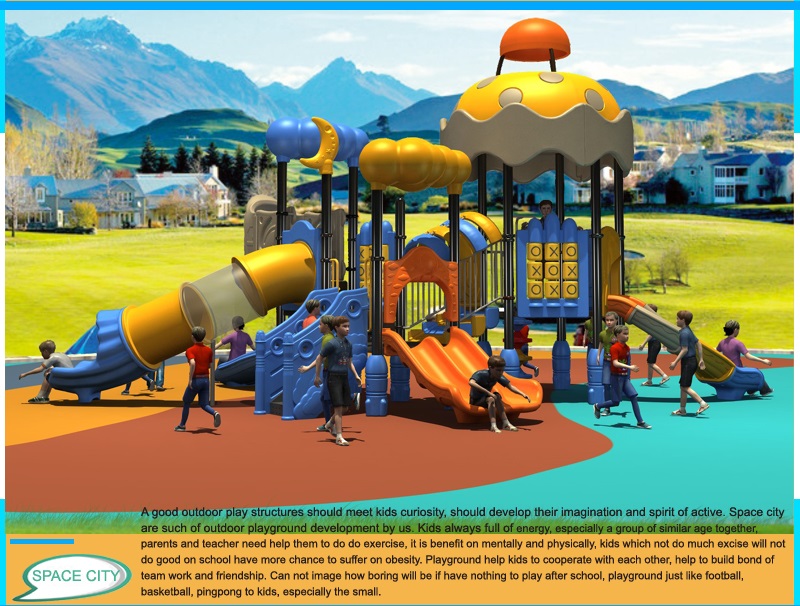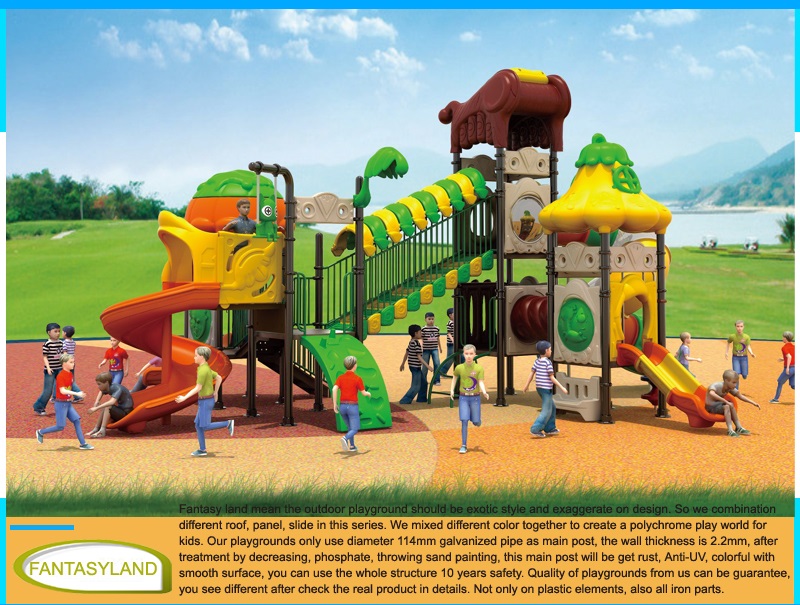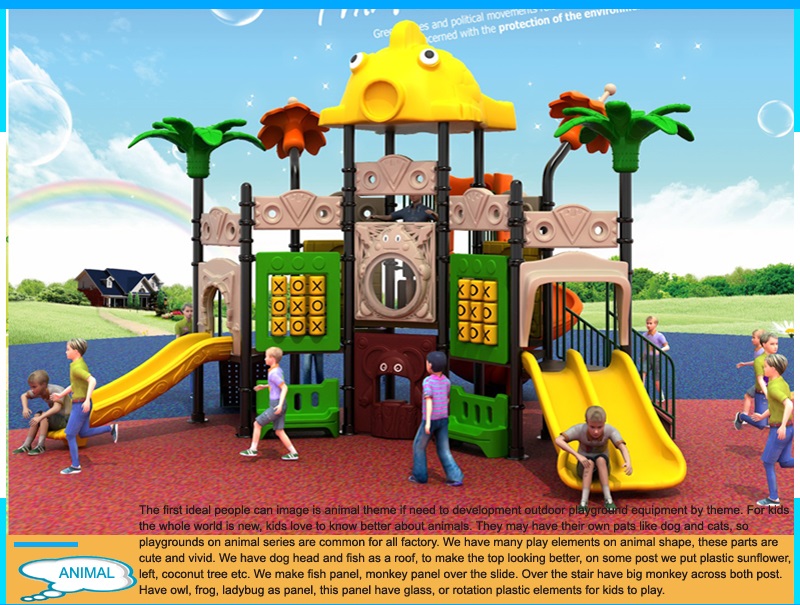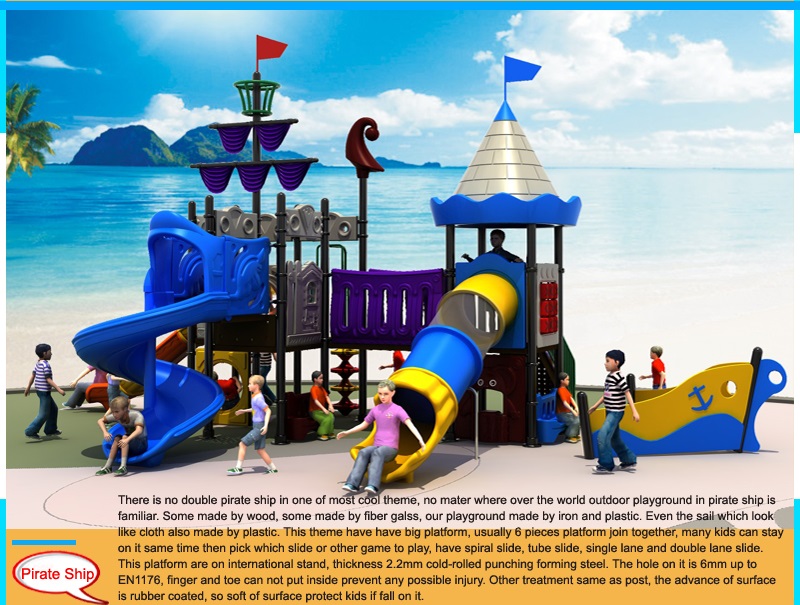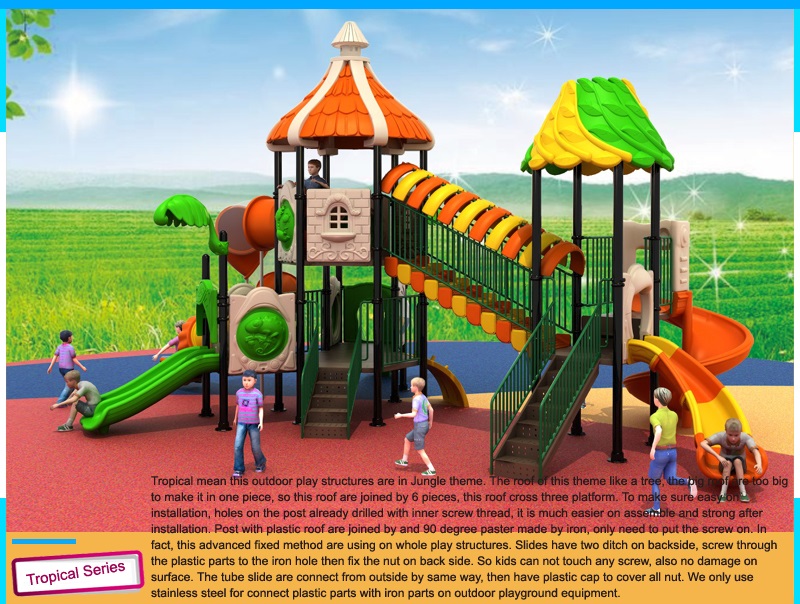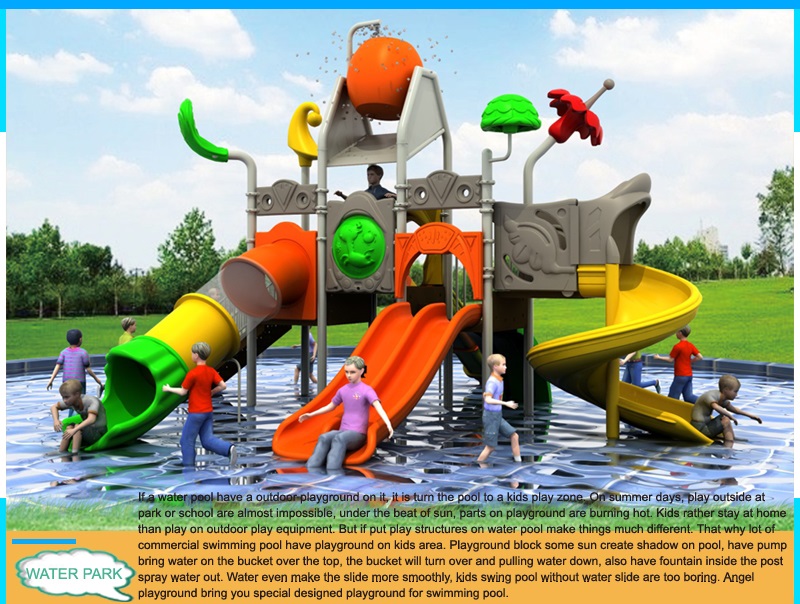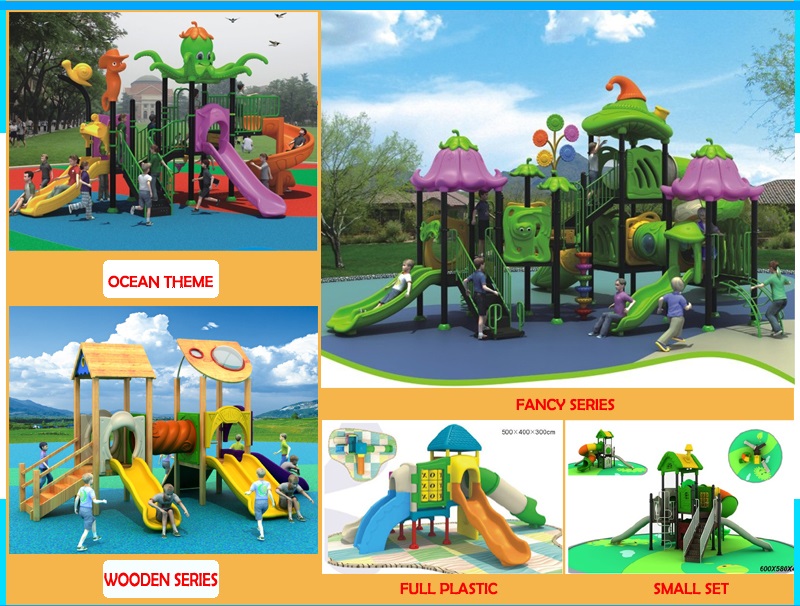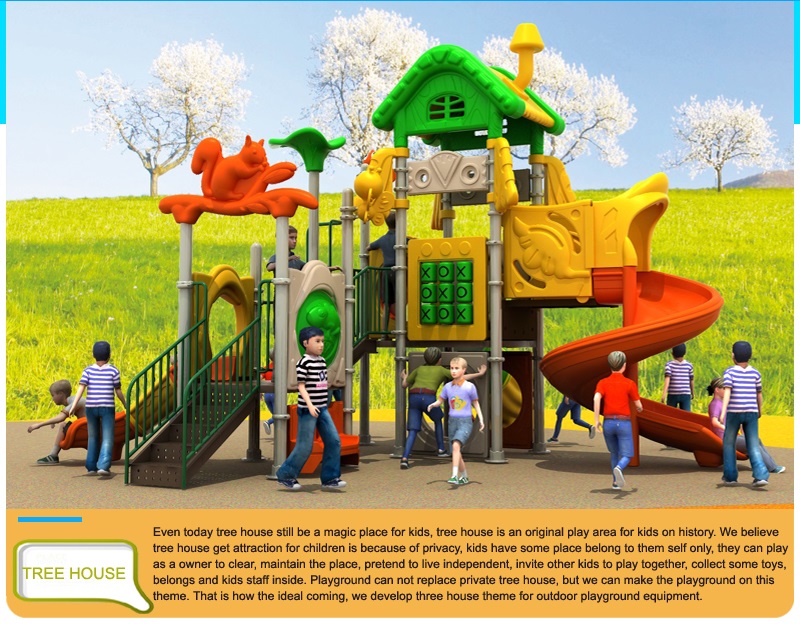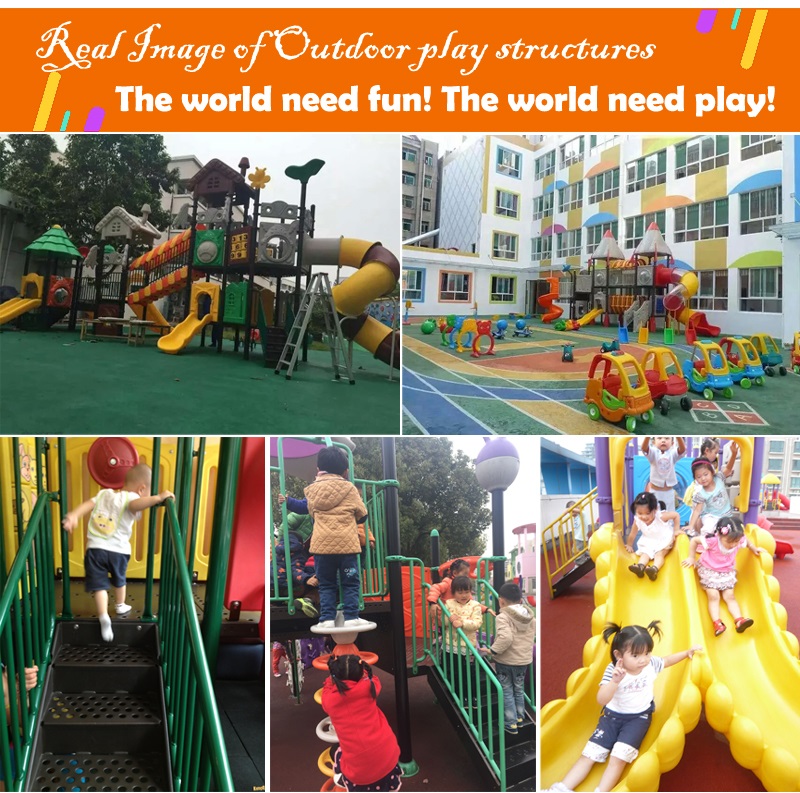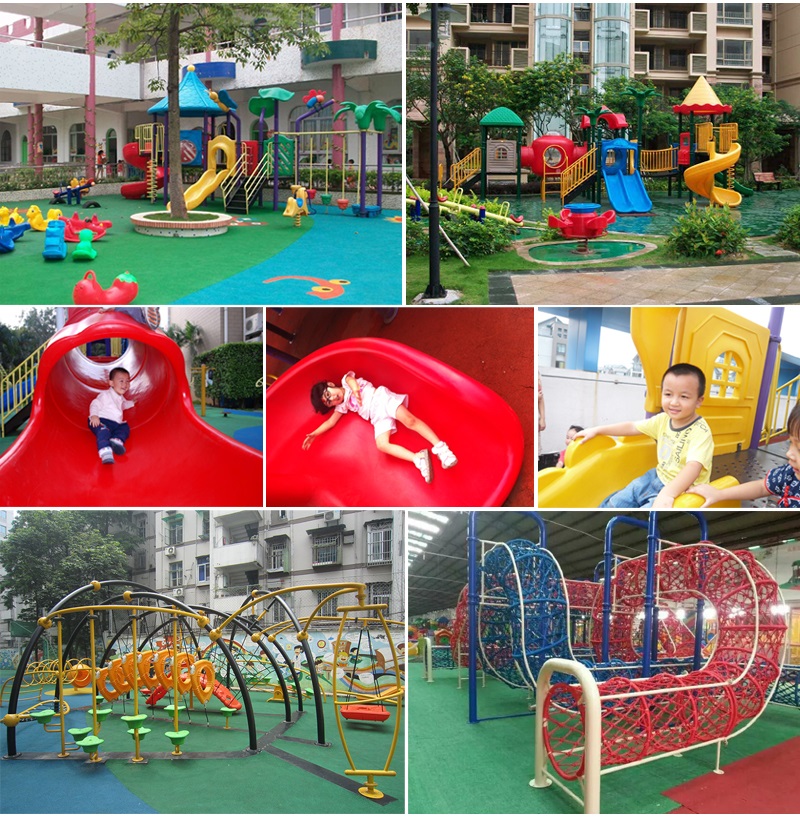 Is Outdoor Playground Games Equally Important for Adults and Children?
Whenever games in outdoor playground are mentioned, many people cannot help associating then with naivete. Without doubt, the love of play is a part of the nature of innocent children. Nonetheless, the right to play games should not be their exclusive privilege. Owing to their varied population, adults also belong to the large group of the beneficiaries of games. Many kinds of games in outdoor playground are designed especially for those who are no longer young. Indeed, it is reasonable for adults to have fun together with kids in the outdoor playground.
First of all, playing games with kids in the outdoor playground is an effective way to relax for. Daily life. Undeniably, the burdens on the shoulders of adults are geeing heavier nowadays due to the pressure from work and family. Therefore, adults are more in need of methods for relax than kids. Among numerous means to recover stress, participating in colorful games stand out as a magical cute. The primary function of games is to make people feel happy and relaxed. For instance, after a tedious day at work, white collar worker can take the advantage of games to regain energy.
Moreover, some games in the outdoor playground offer enlightening inspiration to adults and teach them good lessons. To illustrate, puzzle games motivate players to keep thinking. It is common phenomenon that as people grows up; they seldom spare time to think other than when the problem is involved in their work. As a matter of fact, thinking critically is one of the most efficient ways to add fun to our dull life. Those who stop thinking will no doubt get their life merged into endless dreariness. Just an old saying goes," it is not by changing everything in our life to make dull life new and different, but through thinking differently to make the same life more interesting.
Last but not least, playing games in the outdoor playground will make people feel younger. Endless joy can be gained from games. This reminds me of an old Chinese saying- a smile can make a person 10 years younger. Every adult ought to play as happily as innocent young kids. Besides, games can also create a miraculous atmosphere that makes people feel as if they have travelled bake in time to their childhoods. Many golden memories are recalled to help people to retire to a worthy-free state of mind.
As a consequence, adults have the right to play different games in the outdoor playground. There is no need to be affected by the false impression that only kids can have fun in the outdoor playground. It's okay to join in the group and enjoy your time.