Nature Series
Product name: cheap playgrounds for sale 
Model:HP-C1502
Size (CM):1100x1010x460
Size (FT):36.1x32.8x15.1
Size:1100x1010x460
Price (FOB): 

$9072.00

Supplier: Angel outdoor Playground equipment
Code No.: HP-C1502 Specification: 1100x1010x460 Use for park and school
Modules:Theme roof,slide, plastic tube with transparent part, net tube, theme panel, square steel deck, steel post, climbing board,stair,color bridge,
Material:
a. Plastic component: LLDPE (Linear Low Density Polyethylene)
b.Metal component: Galvanized steel pipe
c. Post: galvanized steel pipe with normal thickness 2.0mm
d. Deck, stair: Steel plate, plastic powder coated or PVC coated;
e. Fasteners: SS304
Capacity: 5-20 kids for 50m2 Age for: 3-12 years Leading time: 12-15 days after receiving the deposit.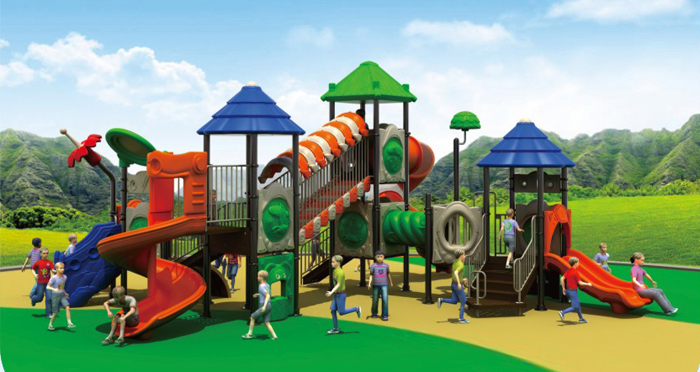 View on Top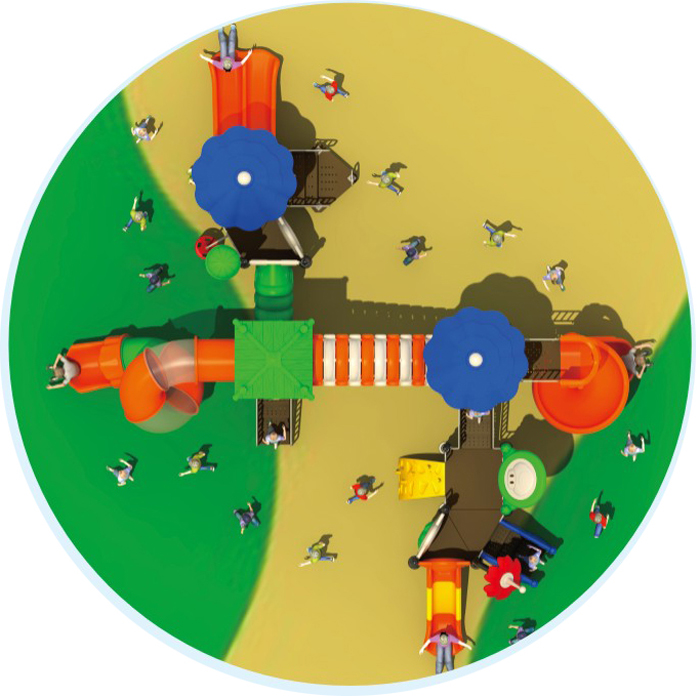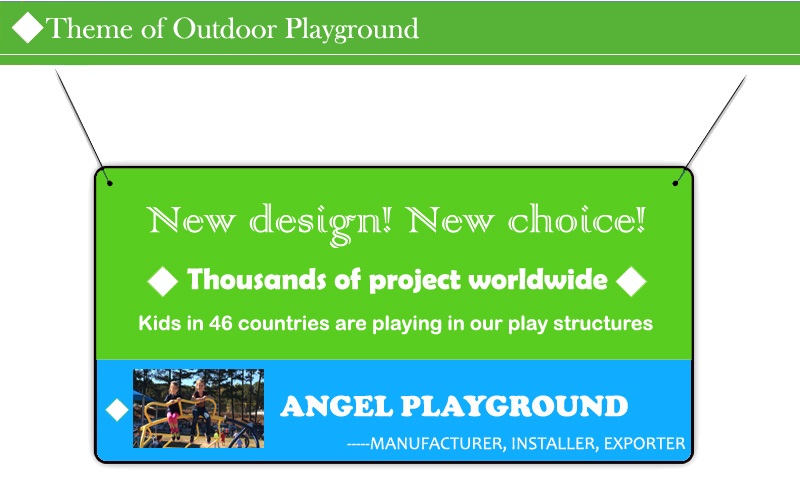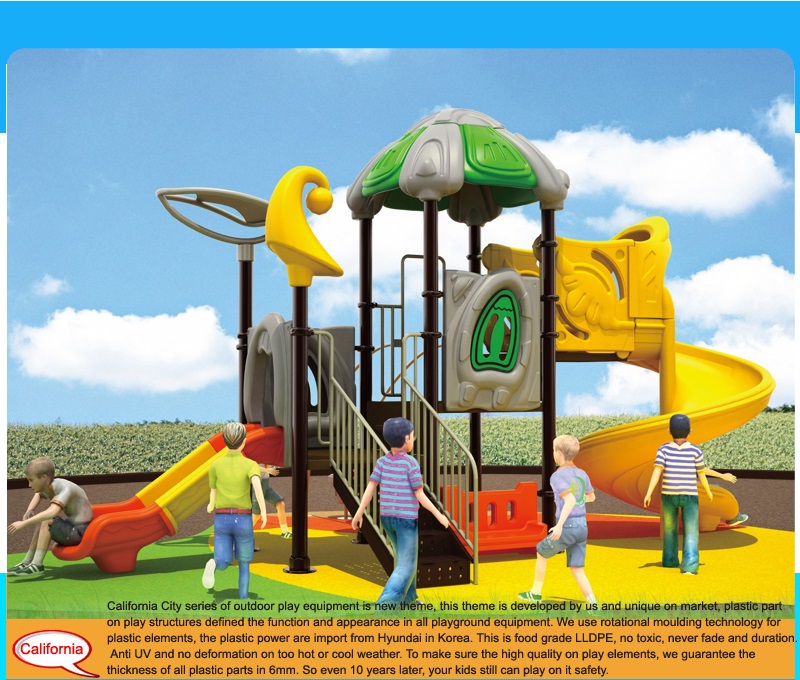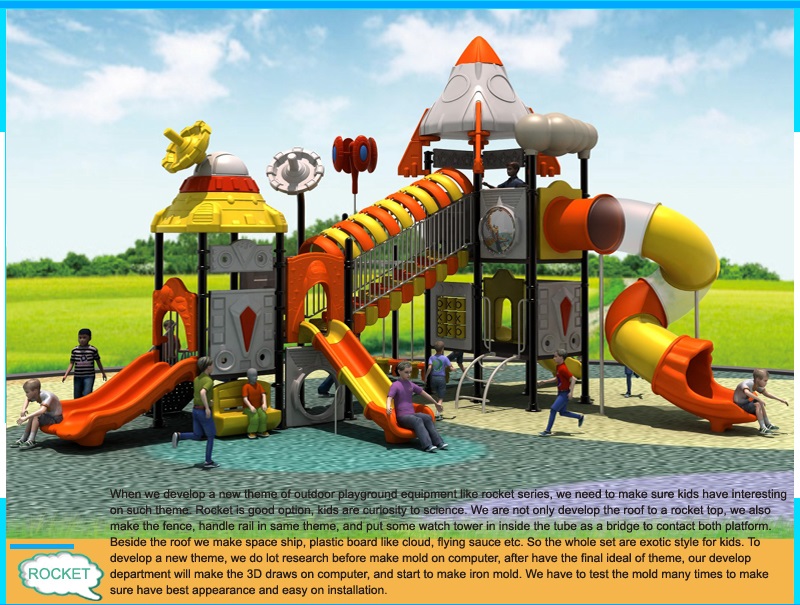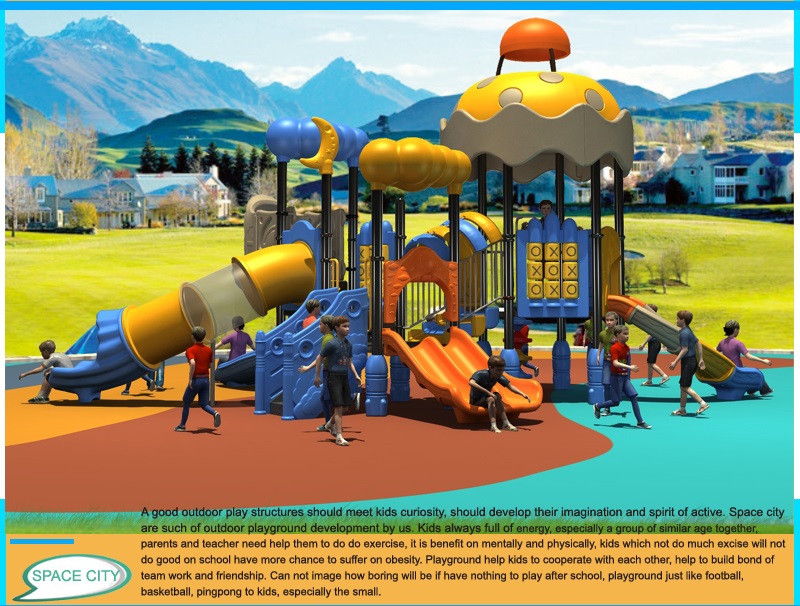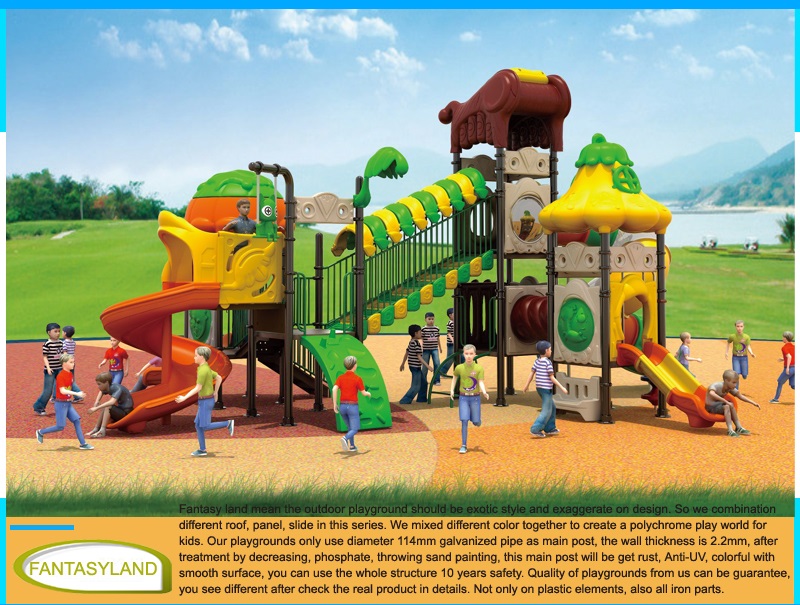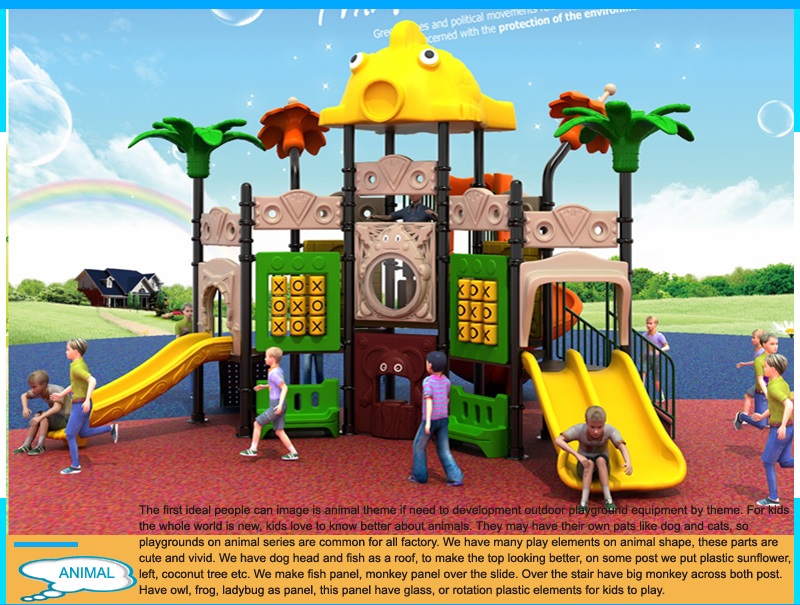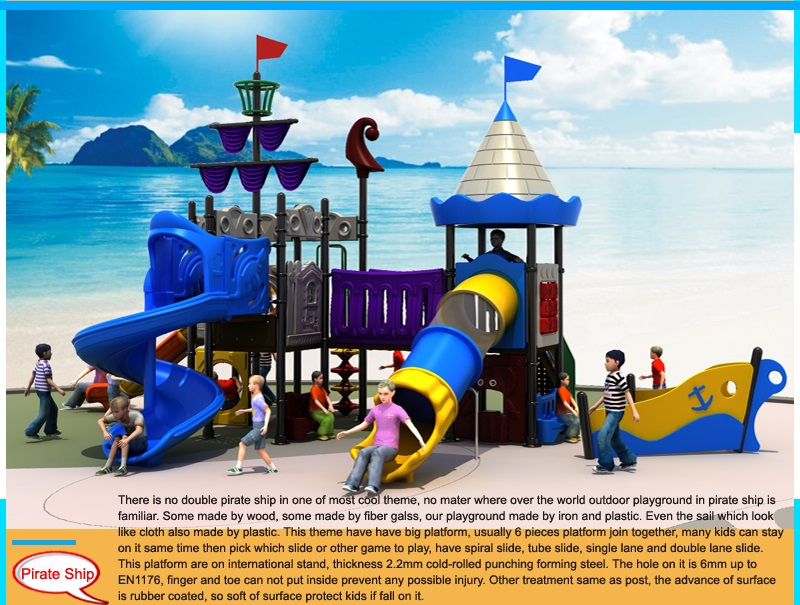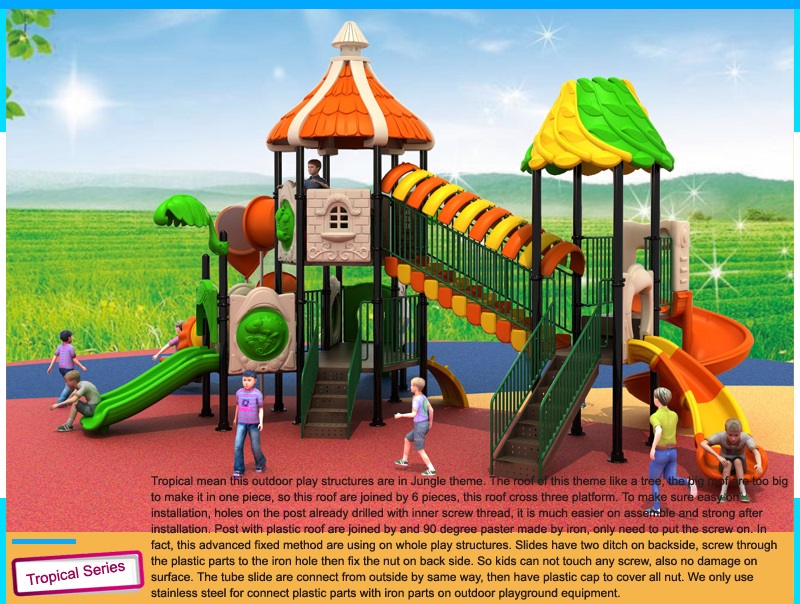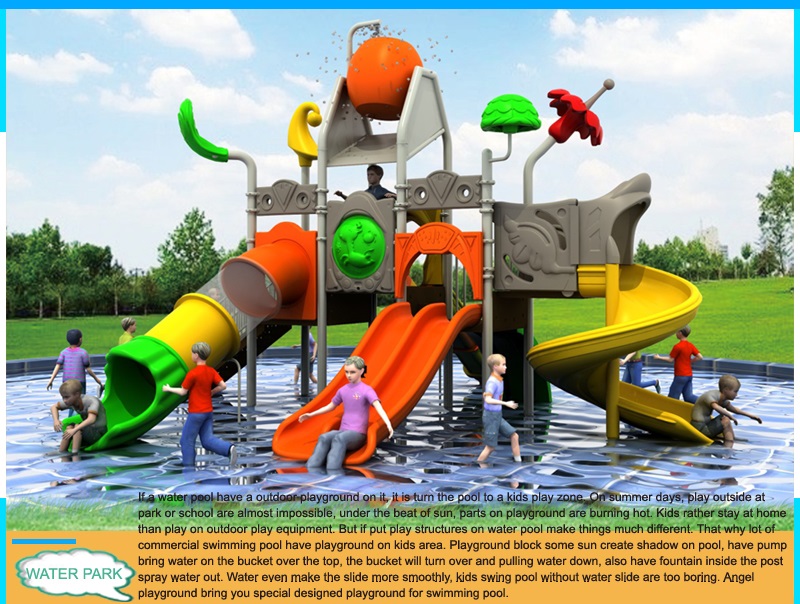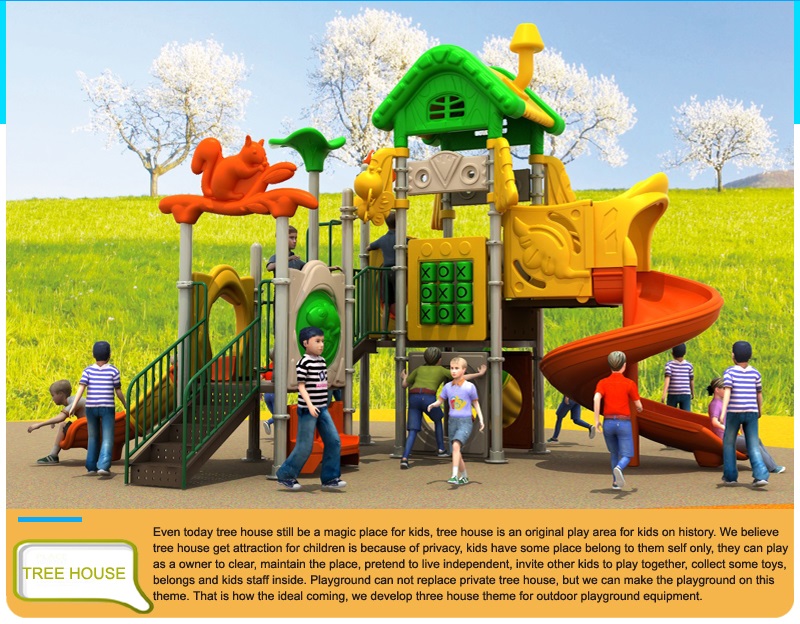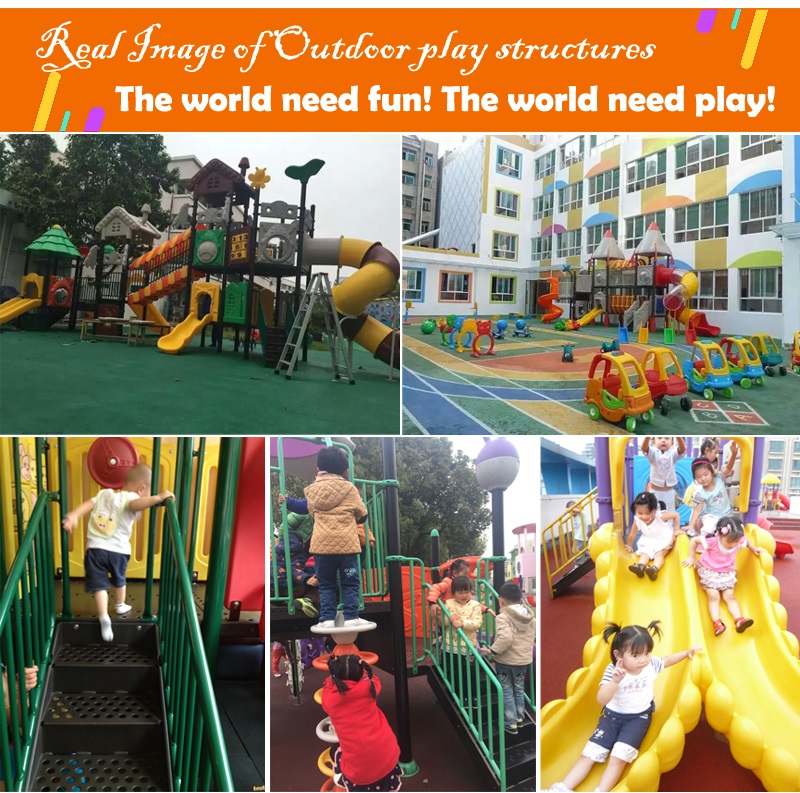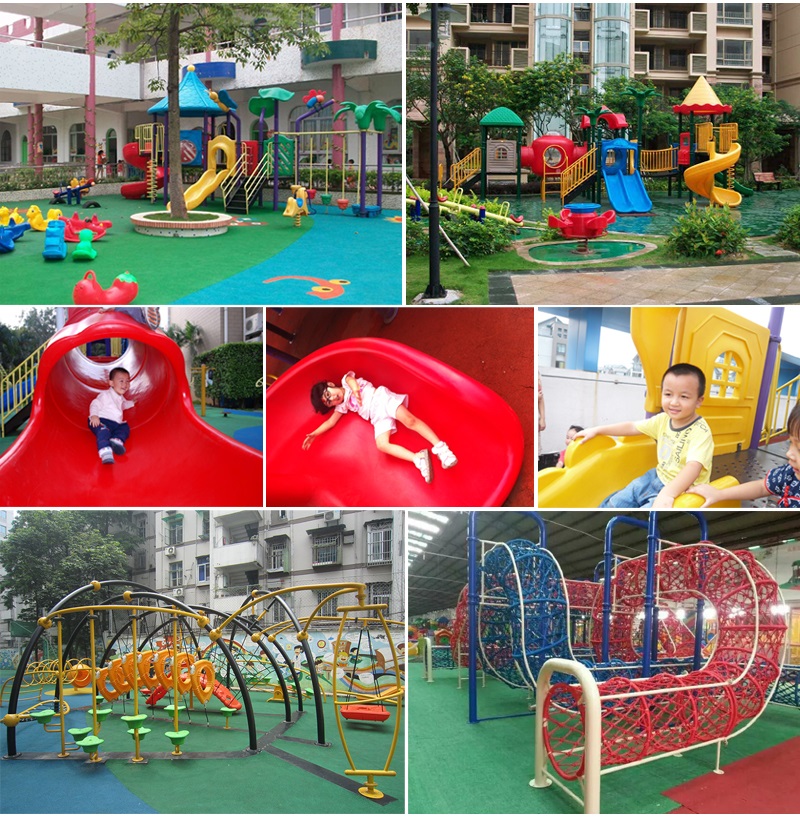 Does Play Sports in Outdoor Play Equipment Teach Children about Life
Dating back to ancient times, our ancestors engaged themselves in different kinds of sporting activities. Like ancient Chinese football, marathon races in Greek. For thousands of years, people have never stopped playing sports. This demonstrates the importance of sports in human's development. Today, modern citizen are blessed with more diversified choices of games than ever and together with more professional spots for these sports, such as gym, indoor playground, outdoor play equipment and so on. As far as I'm concerned, practice a lot of sports not only benefit people physically, but also teaches people lessons about life. Sports should be done since childhood, therefore, kids, are supposed to haunt for outdoor play equipment as often as possible.
Above all, playing sports shows an important truth that life is always in motion. Such idea is simple in words, but deep in meaning. The globe is turning nonstop; the rises in the east and sets in the west day after day; rivers are flowing toward the sea; time is passing...indeed motion is the prerequisite of life, without which all living things would perish and the whole universe would no longer exist. Kids taking part in sports in the outdoor play equipment, like running, claiming, jumping, involves body movement and physical strength, which in turn, constitutes an indispensable benefits to one's life.
In addition, kids are taught to cooperate well with others while participating in team sports events held in the outdoor play equipment. Having cooperative interaction with others is also of essential importance to children's life. I sports team, all member share a common goal and strive to combat the opposite side. It is the process of such an endeavor that kids realize the power of unity. Only when each is functioning well in their role and cooperating effectively with others, can the team gain the final victory. The essence of teamwork is reflected in many sporting events without a doubt, experience in sports can prepare people for their career life.
Last but not least, playing sports in the outdoor play equipment reminds kids of the importance of obeying rule and keeping to principles. There are general scoring rules for each sporting events. All plays are supposed to follow these rules. Otherwise their team may suffer loss. The same is true in real life. Human society is rules by laws, anyone who violates the law will be punished.
To sum up, the significance of sports in outdoor play equipment for kids has far exceeded its primary purpose for recreation and health. As a matter of fact, outdoor play equipment sports are such an educational activity that it helps people both physically and spiritually.