Rocket Series
Product name: children park company
Model:HP-E1506
Size (CM):830x670x490
Size (FT):27.2x22x16.1
Size:830x670x490
Price (FOB): 

$6000.00

Name

Outdoor playground-Angel playground

product

HP-E1506

Size (cm)

830x670x490

Modules

Roof, Slid, Stair, Platform, Plastic Panel, Climbing, Handrail and Tube, Foot-plate, Fastener,stainless steel screw

Capacity

10-30 Children

Plastic

LLDPE (thickness 6mm)

Advantage

1.Anti-UV

2.Anti-static3.Security4.Environmental protection5.Color is not easy to fade

Installation

Installation diagram with real photo

Certificate

ISO9001, TUV-EN1176, CE Etc..

Pillar

Diameter 114mm galvanized pipe (thickness 2.2mm)

Handrail

Guardrail

With Diameter-60mm, Diameter-32mm, Diameter-25 mm, thickness of 2.2 mm steel.

HS code

95069900

Coating

Rubber cover on stair and platform available

Package

Standard export packing

Plastic parts: bubble bag and pp filmIron parts: cotton and pp film

User Ages

3-12 Years old

Leading time

15 days

Remark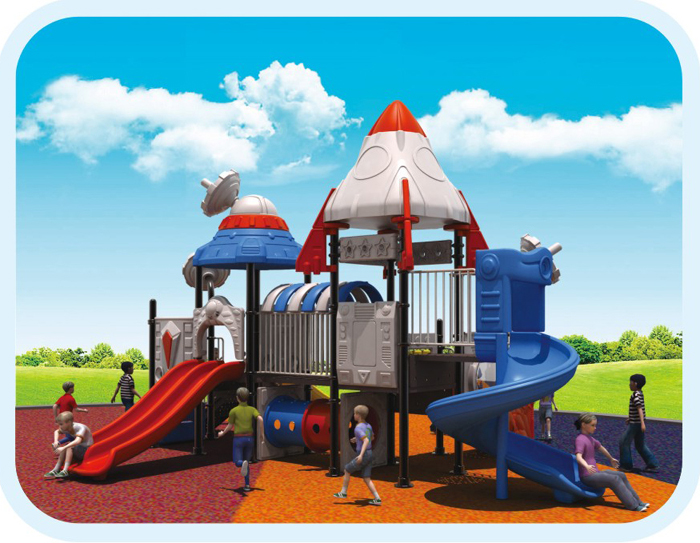 Top View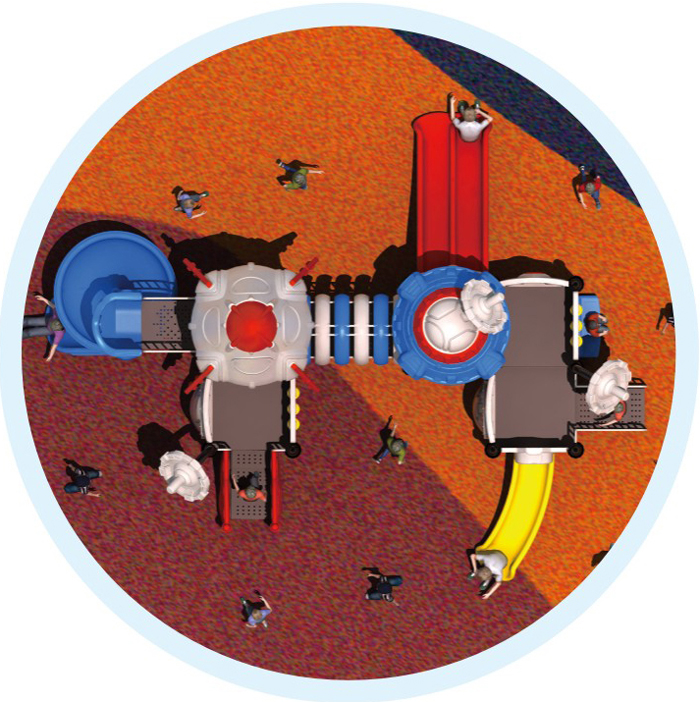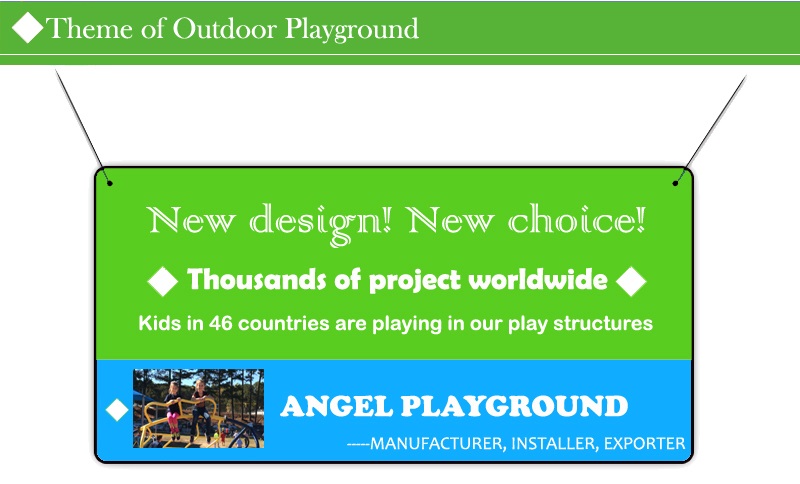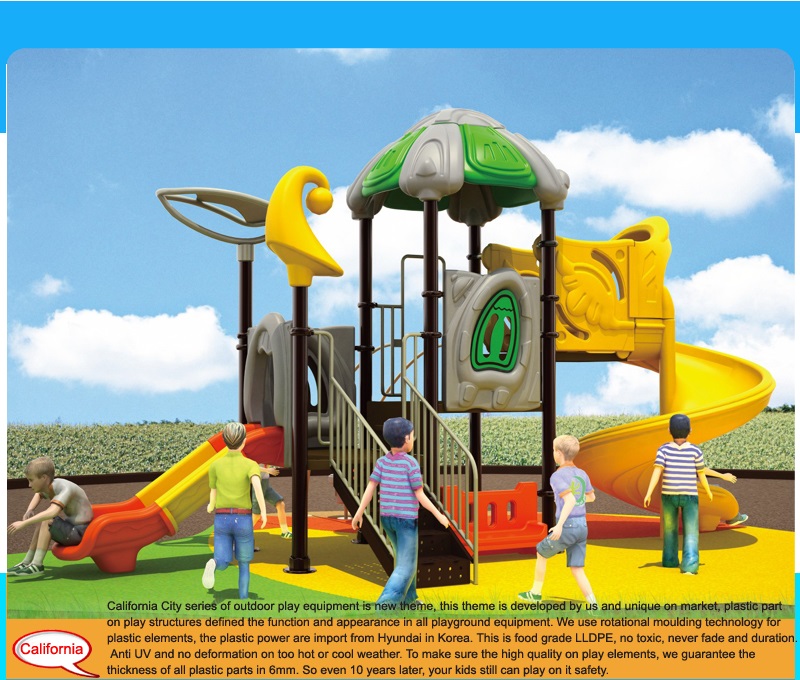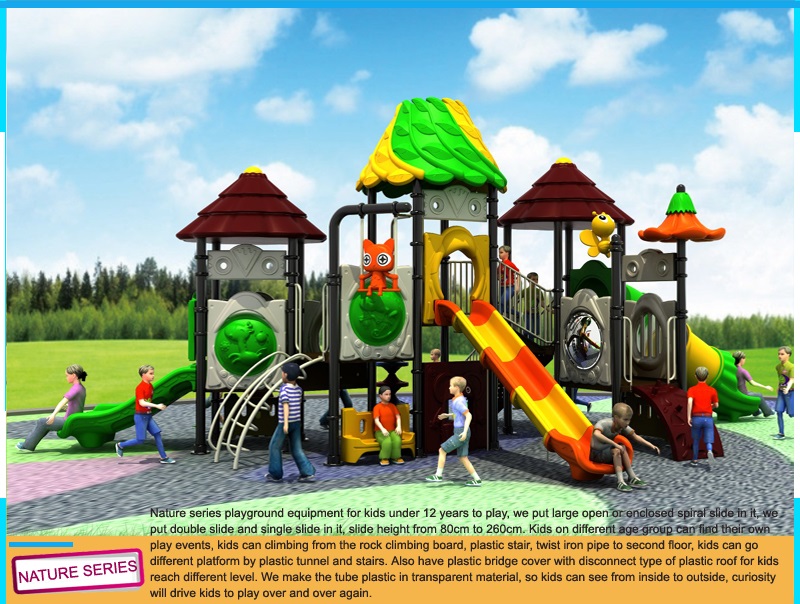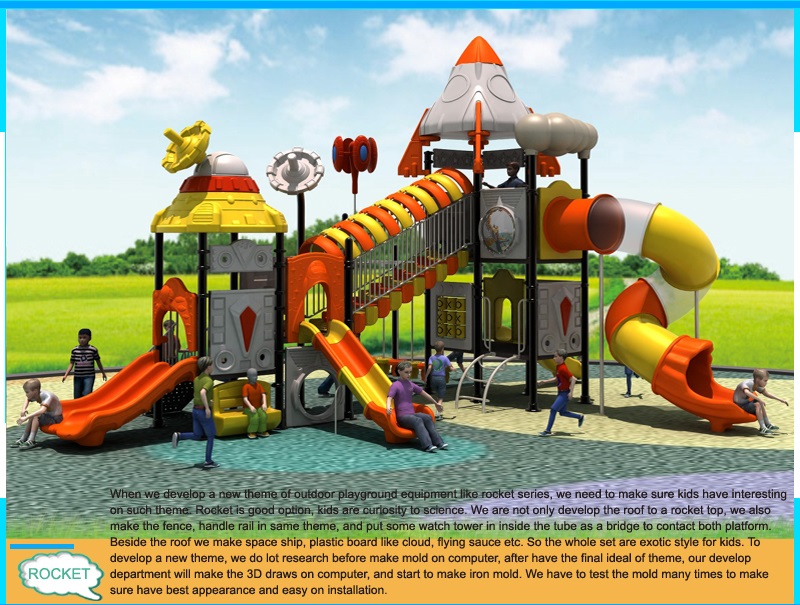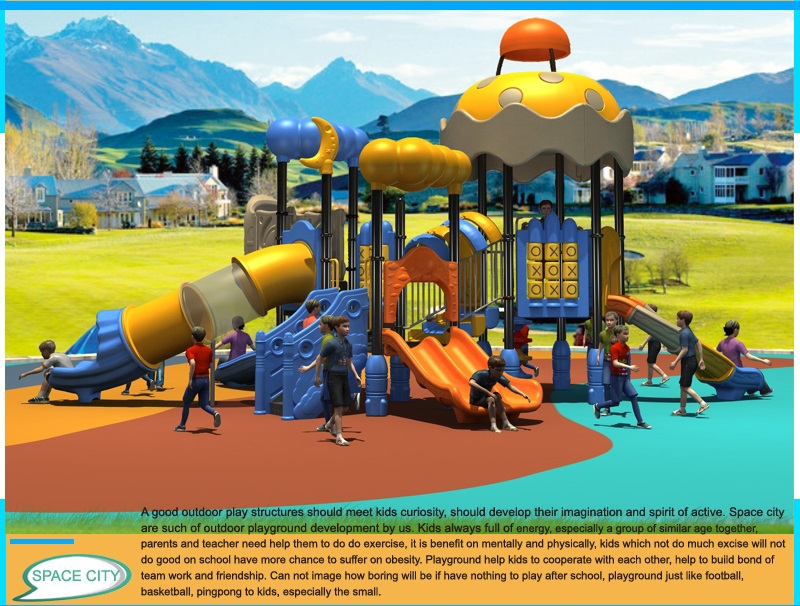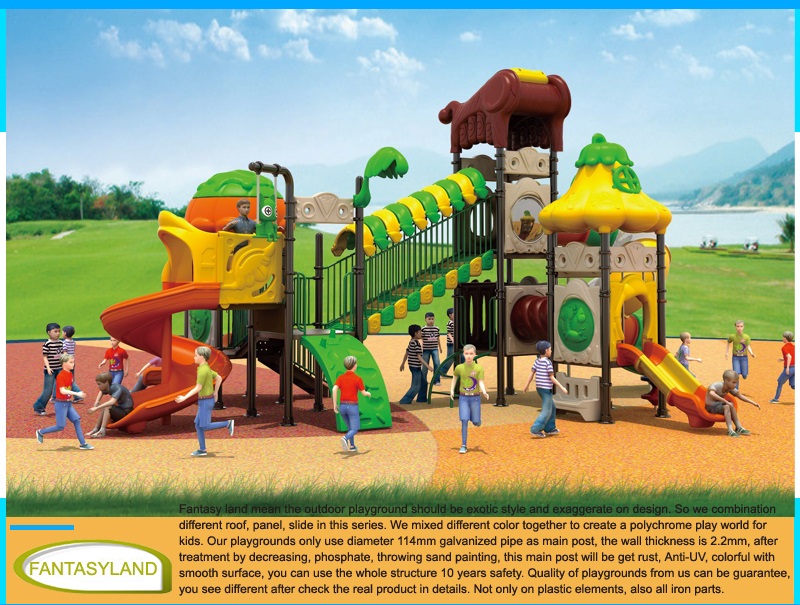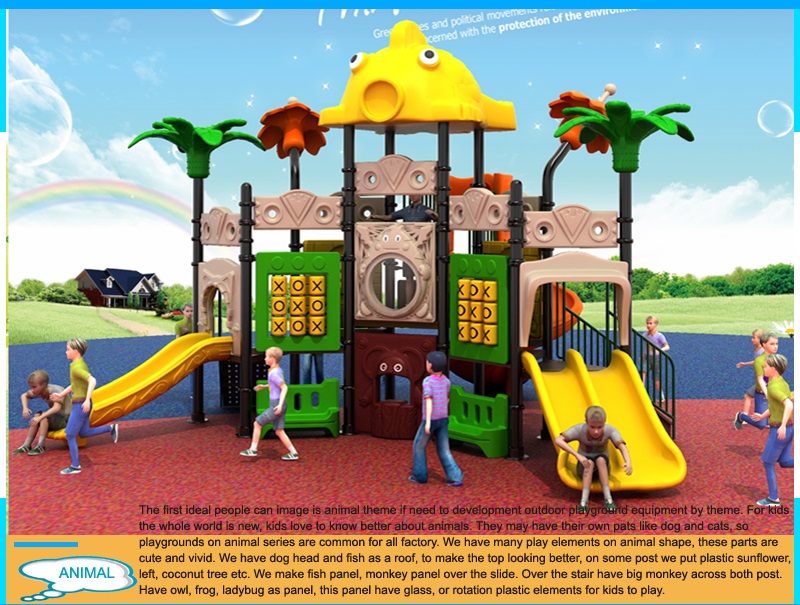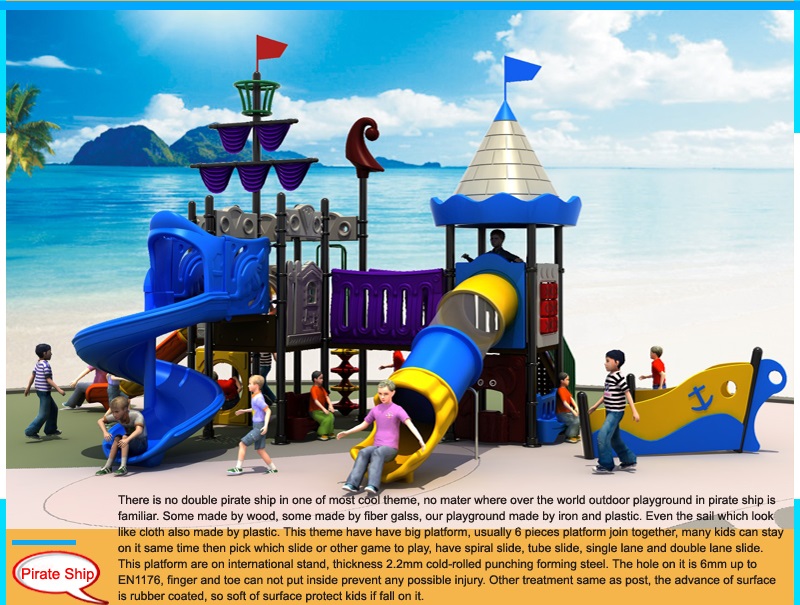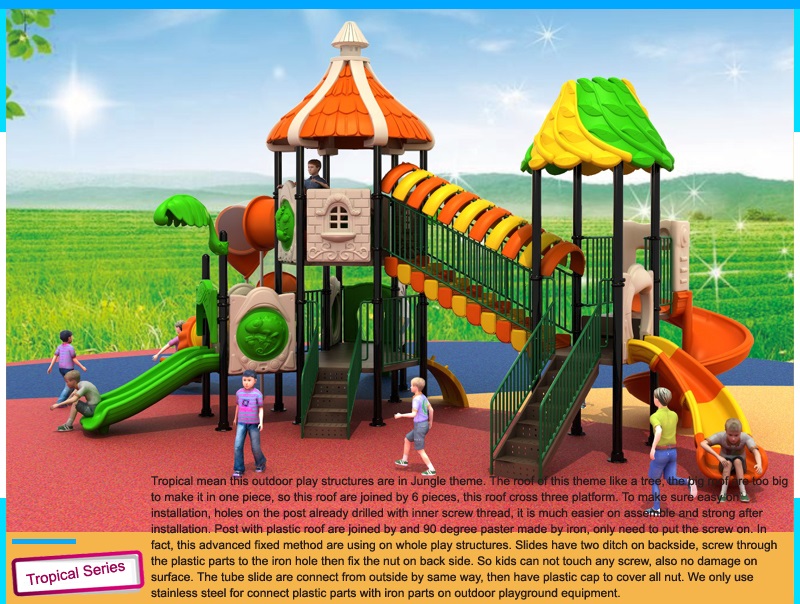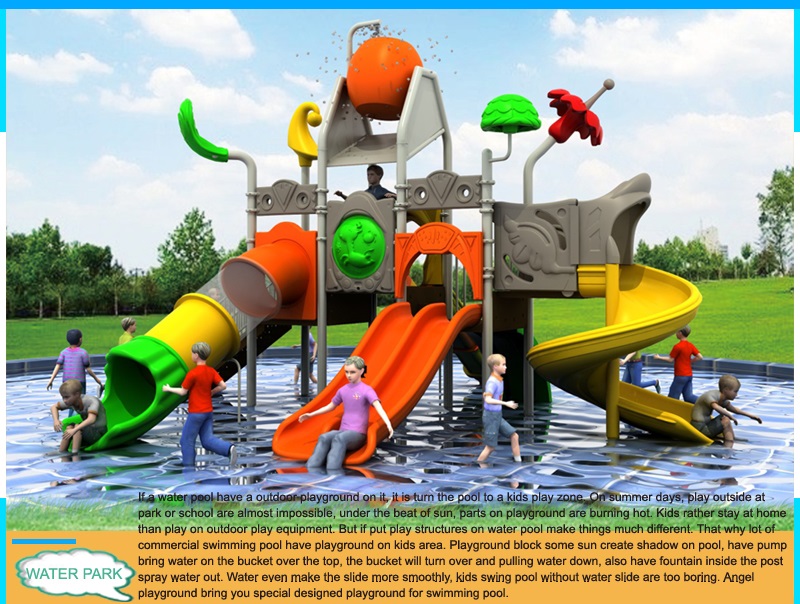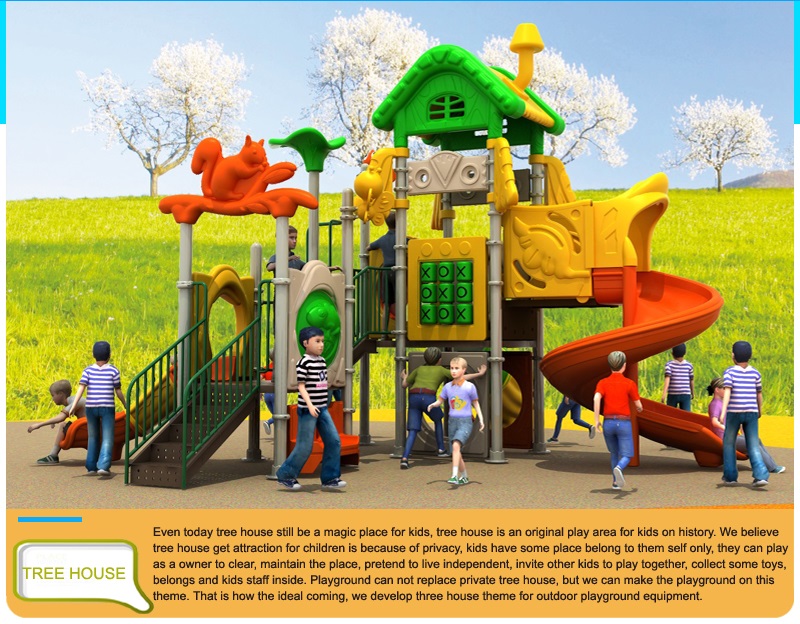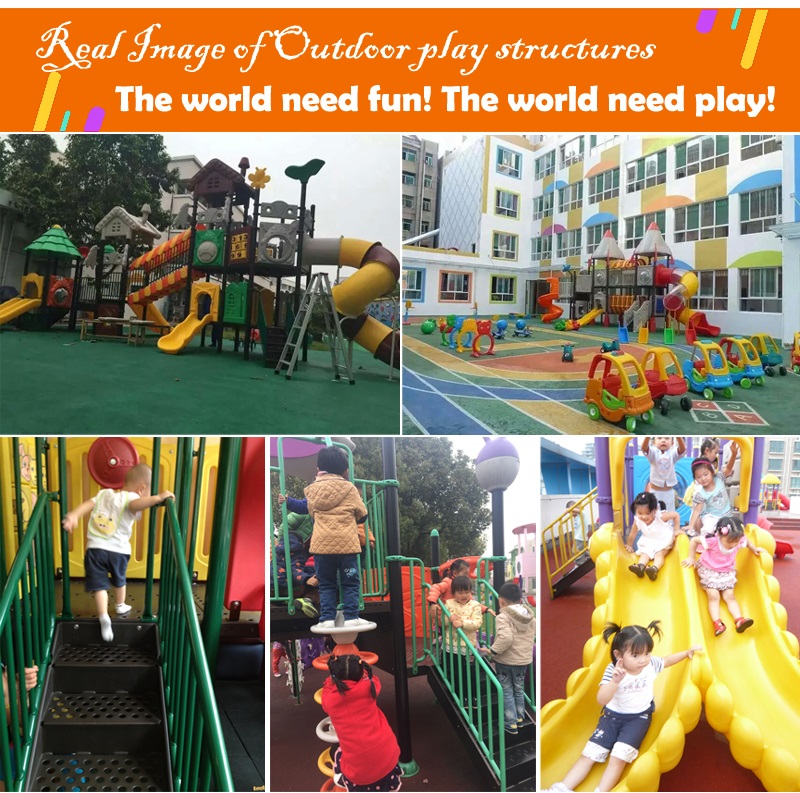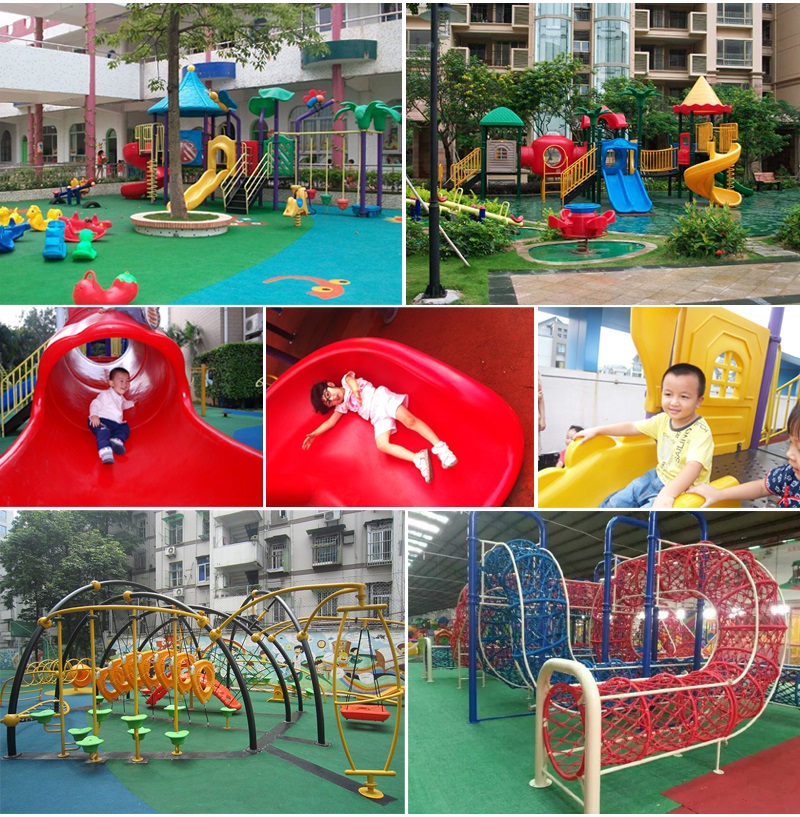 Outdoor Playground for Children Needs and Nervous Parents
The society now is witnessing a well development of entertainment programs. There is no denying that entertainment has been treated as an indispensable part of people's life. Amusement parks, indoor or outdoor play equipment now can be seen everywhere in our life, and most of the time, these places are filled with people. Why would places for entertainment turned to be so popular among people? Because they satisfy the need of people, especially kids and parents. Kids would go to outdoor playground almost every weekend, parents are willing to go to as well with kids, not only for the purpose of keeping them company, but also for the intention to get themselves an escape from the depressed, busy life.
First of all, outdoor playground can be treated as an escape from real life by parents. When talked about work, many people would relate it to the torture of life, but also something they have to be engaged in for living. Parents are more depressed by work because they have to work harder than others to support a large family. Kids, especially to their concern for the cost of cultivating a talented kid is far from most parents can bear. All in all, they need an escape from all these for a while.
Without a doubt, every kid has a strong need for outdoor playground equipment. It is the best place to go after schools and on weekends. There are a lot of interesting things that allow kids to explore. Active kids have the ability to make friends everywhere they go, friends they make out of schools are different from classmates, parents and teachers would make no comparison between them, thus there is also no competition. Children love their new friends because they made them feel relaxed and happy.
Therefore, outdoor playground has been an attraction for both kids and their parents. In today's society, children tend to be more rebellion than kids in the last century, partly because of the promotion of life quality or the lack of company from parents. Parents would hire babysitters to take care of their children because they can shake their job off. However, babysitters can take their place in looking after the kids, but cannot replace you to give them love and education. There are still something that parents have to do themselves.
In summary, outdoor playground as the aftermath of the development of society, it is actually devised for children's need and parents'. None can deny its function of people's life. Amusement parks, though more interesting, are not as convenient and accessible as outdoor playground. There for, if you are busy but want to spare the company with children, then take a visiting.