Fantasyland Series
Product name: commercial playground equipment company
Model:HP-F1501
Size (CM):1400x670x510
Size (FT):45.9x22x16.7
Size:1400x670x510
Price (FOB): 

$9780.00

| | |
| --- | --- |
| | Welcome to Angel playground-outdoor playground equipment |
| Names | HP-F1501 |
| specification | 1400x670x510 |
| Parts | Slide,screw,tunnel,roof,slide, bridge,deck,platform,stair, swing, hanging parts |
| Capacity | 50m2 about 10- 30 children |
| Frame | Diameter 114mm galvanized pipe (thickness 2mm) |
| Plastic | Import LLDPE (thickness 6mm) |
| HS code | 95069900 |
| Safety Mat | Rubber mat with thickness from 2cm to 5cm |
| Assemble | 3D Installation diagram with real photo |
| Leading time | 12 days, |
| Certificate | ISO, TUV - EN1176, CE etc... |
| Advantage | Best service and high quality, We solve problem not avoid trouble any time during order! |
| User Ages | 3-12 Years old kids |
| Package | Standard export package |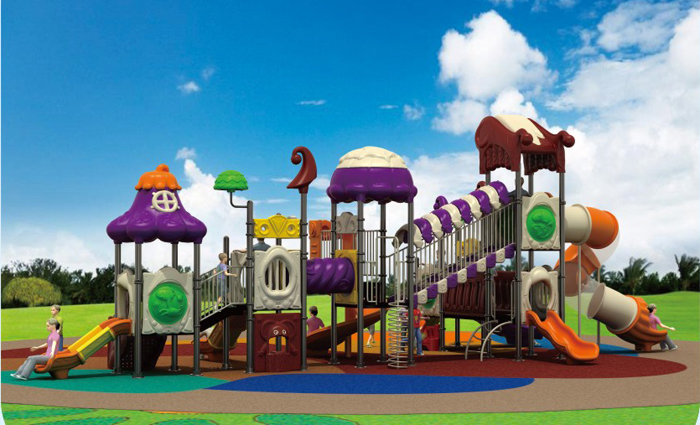 Top view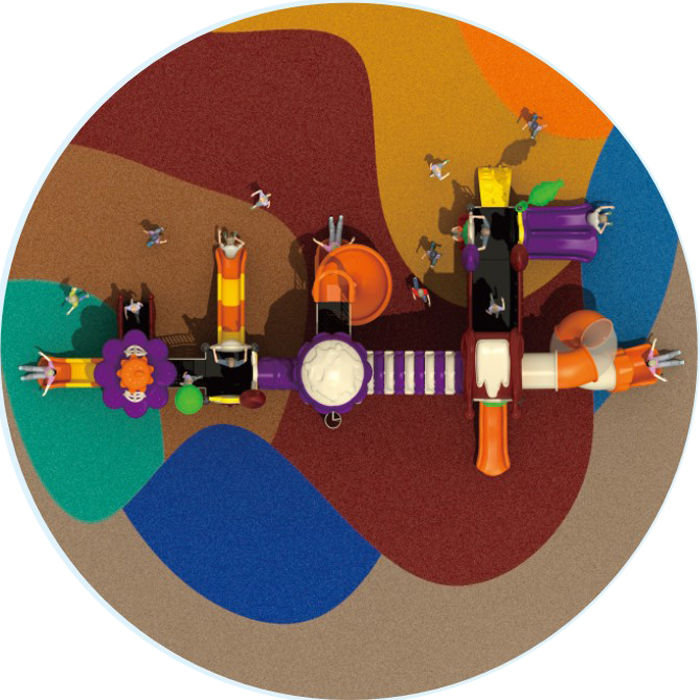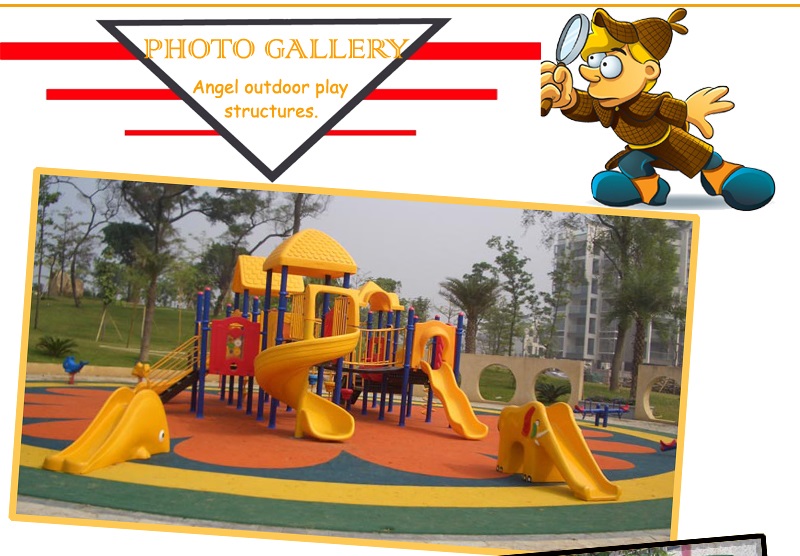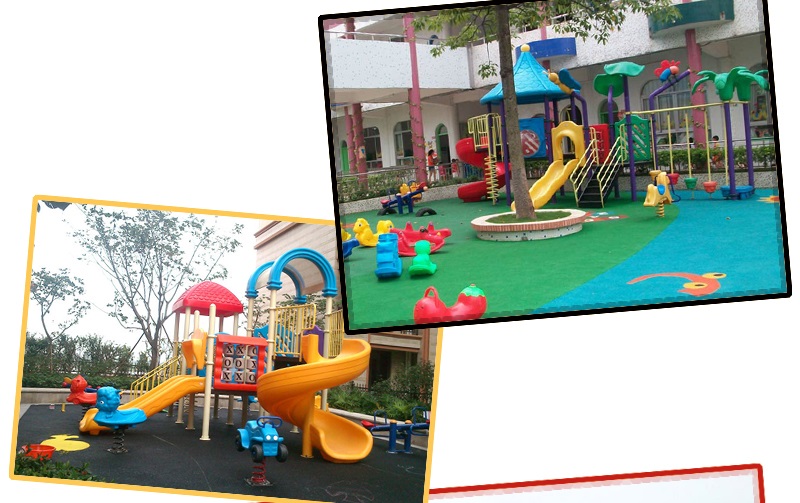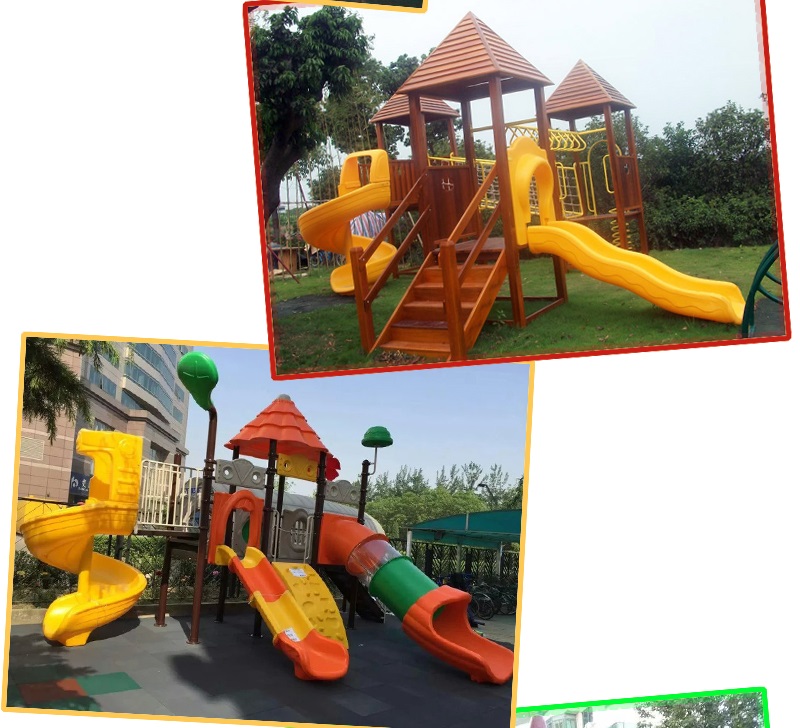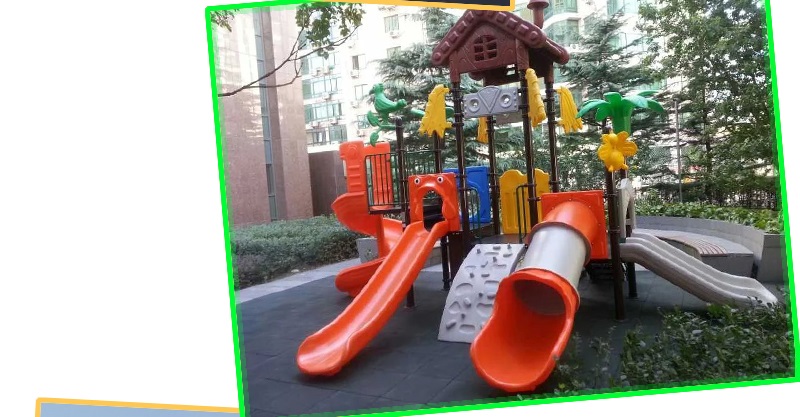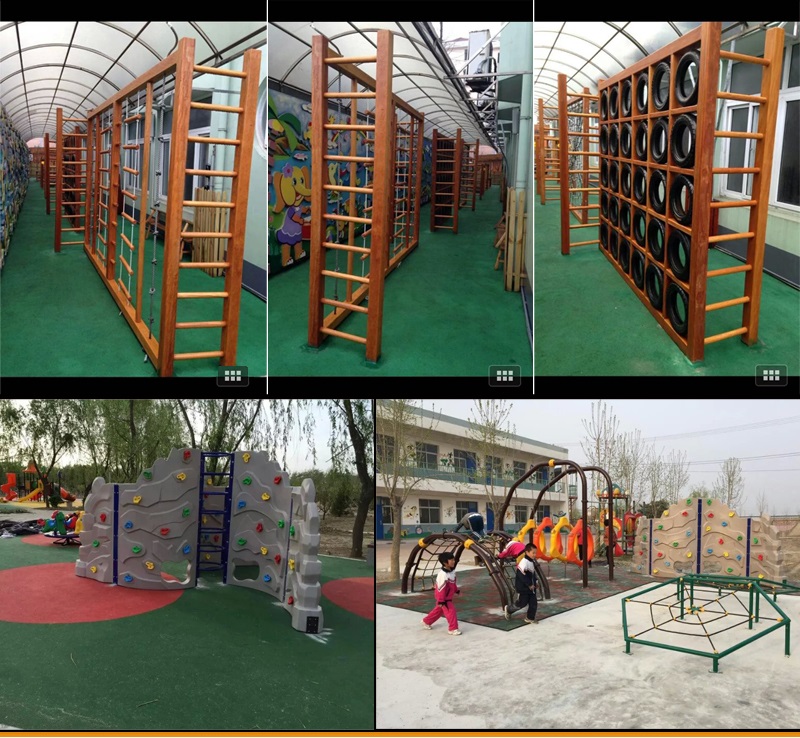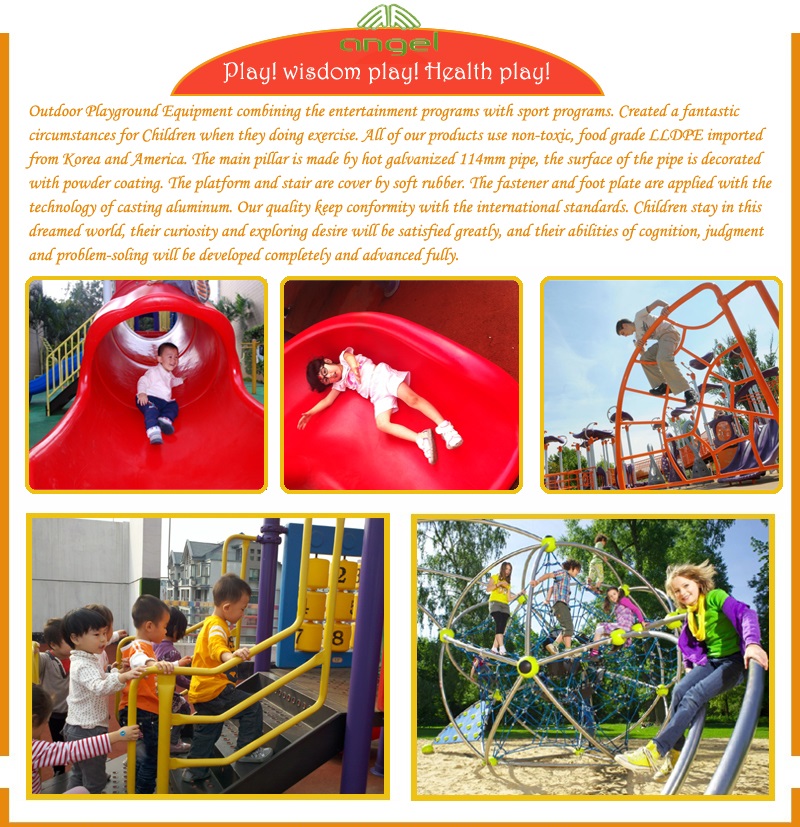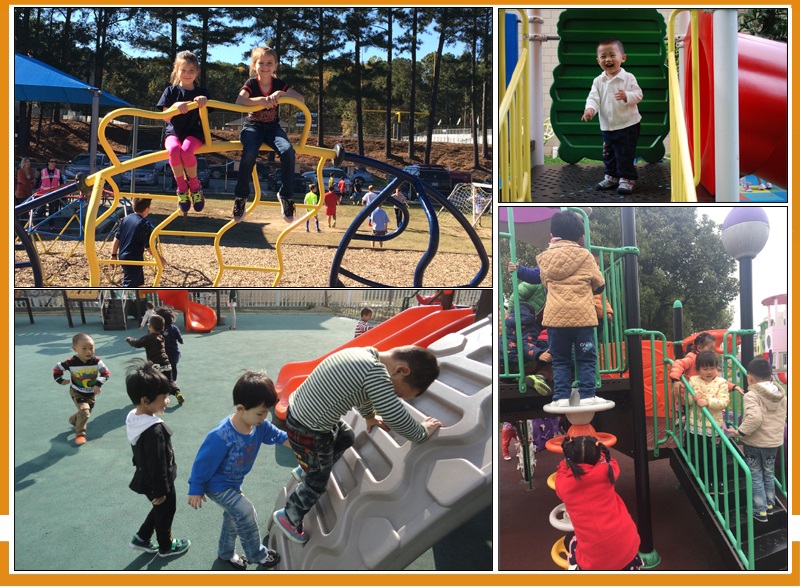 Can Outdoor Playground Using Solar Energy Equipment?
With the introduction of modern High tech, people's life is involved in a serious of efficient machines, as well as a lot of energy saving machines. Take the solar energy for example, as a most widely used energy in the world today, people are working out more and more ideas about realizing the goal of getting the society light up by solar energy instead of other energy that will run out the material buried run out the precious stored under the earth and meanwhile will lead to environment pollution. However, the fact it that though more and more solar energy equipment is used in people's homes and cars, they are seldom seen to be working in public places, including outdoor playground. A place that needs a lot of power to support the equipment for fun, should outdoor playground use solar energy equipment to improve itself? My idea is yes, it really should do that.
On the one hand, solar energy is clean power, it leaves no emission into the air, water or the ground. Today, more and more parents call for better environment for their children, such as better equipment, better teachers and even clean and pollution free equipment for children to play. Therefore, the use of solar energy machines as well as equipment would no doubt an attraction to both parents and kids. And outdoor playground, it can make good use of its advantage of being outdoors, because it is equipped with numerous accesses to obtain solar energy from the sun. Everyday it's machine can store enough energy for the run of all its equipment the next day, which is an efficient way to cut the expanse of outdoor playground.
On the other hand, the use of solar energy actor for the development of our society. I believe that one day, as out earth mother's energy is running out by men, people would no doubt find their way out by surviving with the help the solar energy. Therefore, the earlier outside playground sets to shift the energy using system, the more competitive it will be in the society. It is of great importance to pace up with the speed of our society rather than stepping at the same spot for a very long time.
In conclusion, solar energy equipment may take the outdoor playground rather a part of money, but when considering its long run, I believe it a worthwhile improvement. In a word, solar energy equipment would bring playground equipment a bright future.