Animal Series
Product name: commercial playground equipment factory
Model:HP-G1501
Size (CM):600x1050x530
Size (FT):19.7x34.4x17.4
Size:600x1050x530
Price (FOB): 

$7050.00

Welcome to Angel playground

Code: HP-G1501

Size: 600x1050x530

Material

Pipe

a)Diameter: 114mm. thickness:2 mm

b)Material: -Standard steel/Galvanized steel.

Plastic

Imported south Korea LLDPE plastic,galvanized steel,steel,powder etc

Handler and others

With Diameter-60mm, Diameter-32mm, Diameter-25 mm, thickness of 2.2 mm

steel.

Fastener:SS304

Package

wrapped by cotton wool and PP film

HS code

95069900

Characteristics

User for

3-12 years old

Children capacity

10-20 children for 50m2

Apply for

Park and School use

Function

Kids play

Features

Nice color and safe,various designs can be made according to playground size

Advantages

Anti-UV,anti-fade,anti-crack,nontoxic

Environment protection

Components

Plastic slide tube, plastic long slide,twin slide, climbing,steps,animal etc

advantage

Best service and price offered.

Certificate

ISO9001 ,CE ,TUV ,EN1176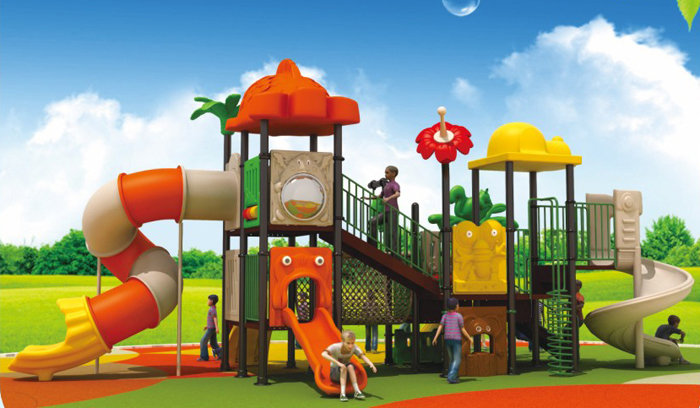 Top View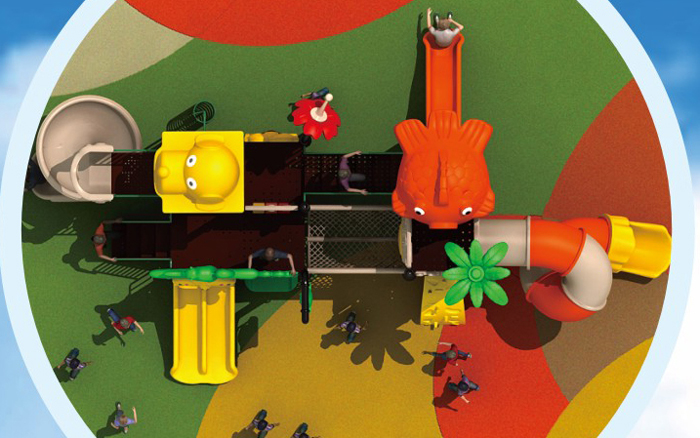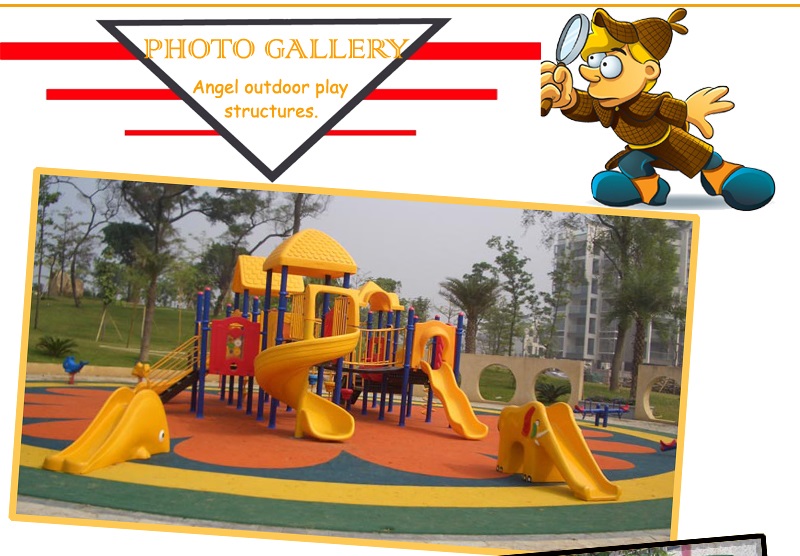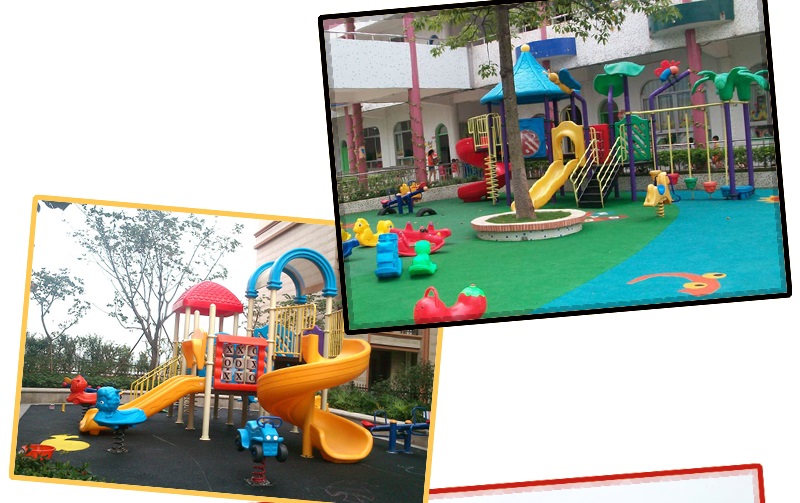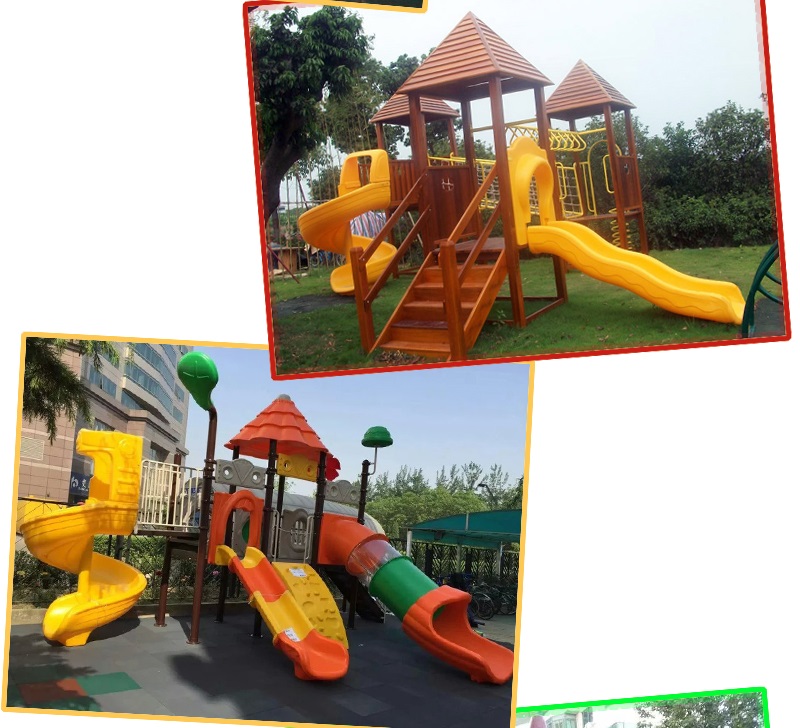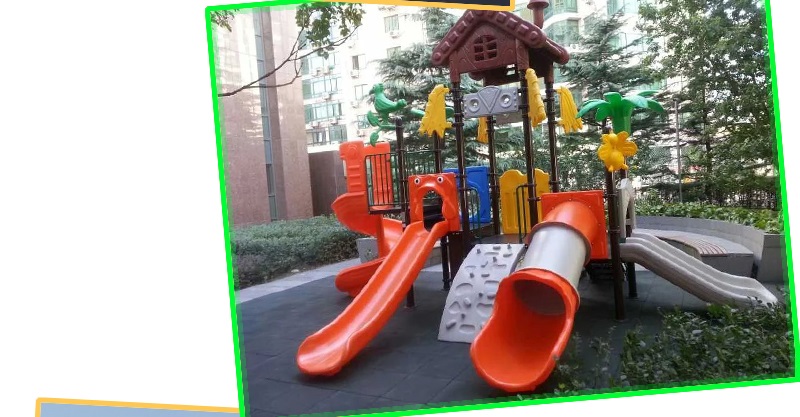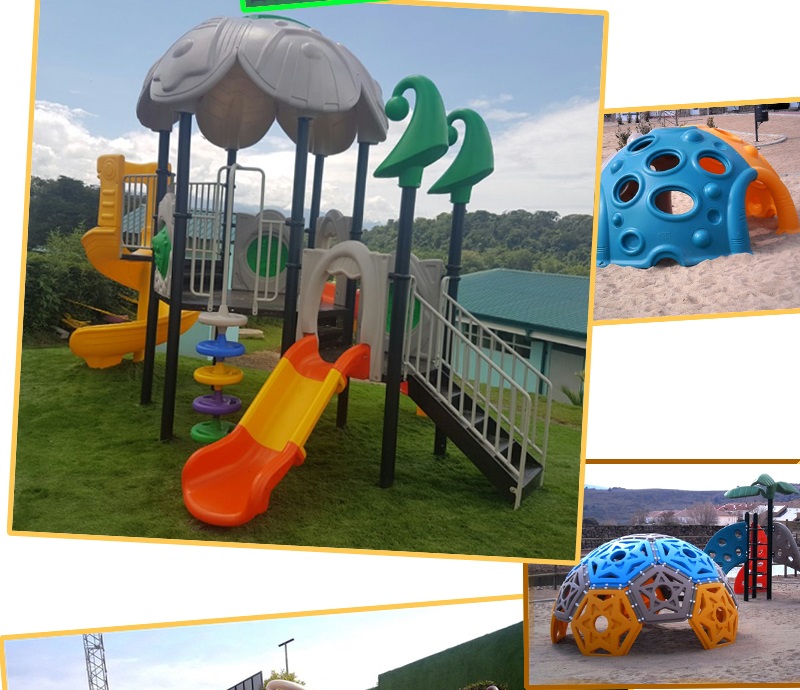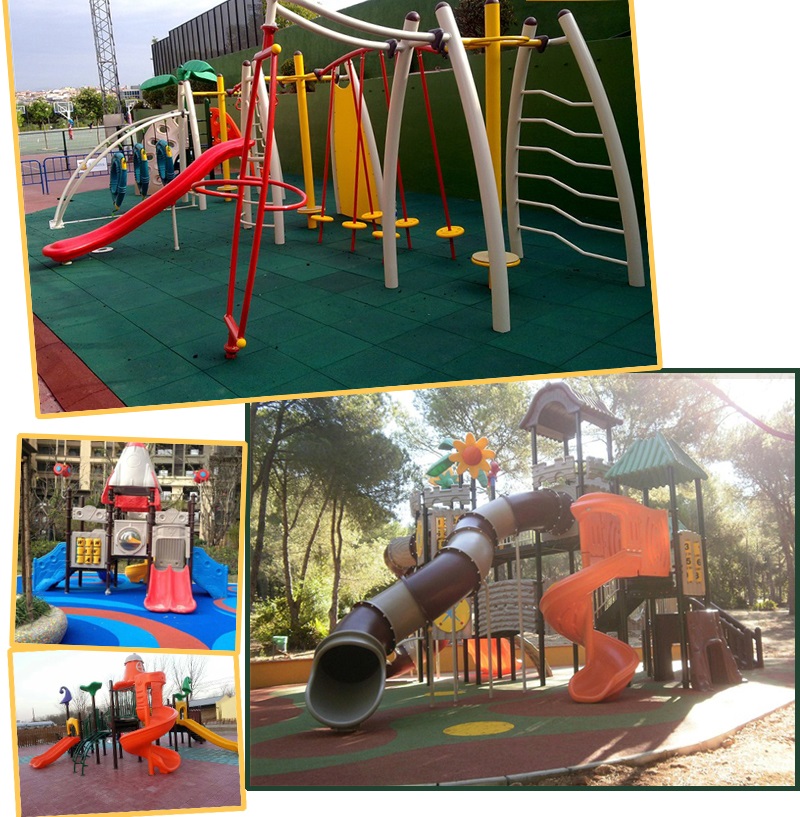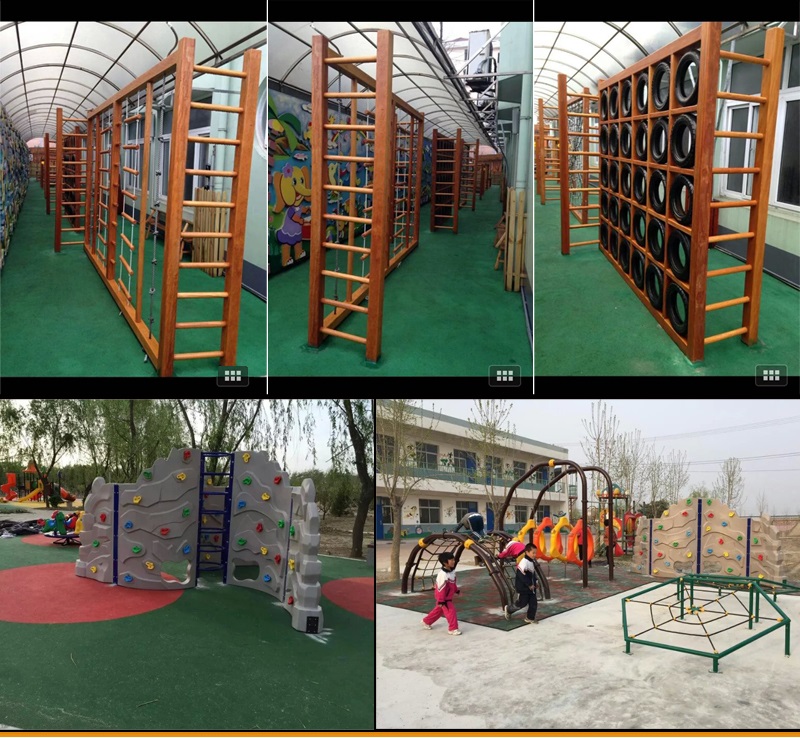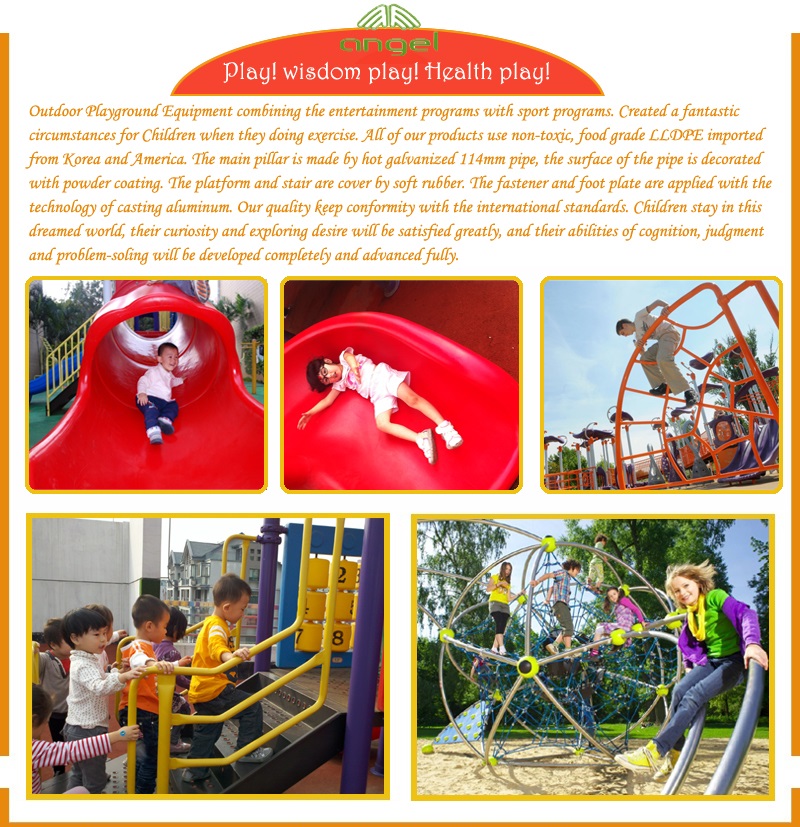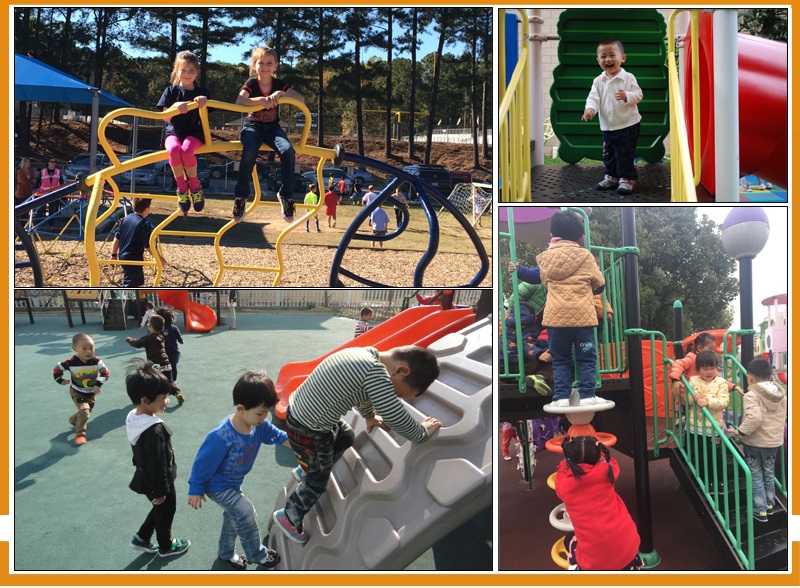 Should Children Between 3-5 Go to Outdoor Play Structures or School?
In this competitive society, many parents are in a hurry to send their kids to schools as long as they can walk and speak. It is because parents want their kids to be more talent than other children and thus to make an achievement that they have failed to achieve. Also, because parents are engaged in a load o works that they can't spare a lot of time to stay with their kids at home, when compared with outdoor play structures, parents would regard schools as a much safer place for little children. But I can't help to ask them the question that can schools really make your kids more talent than outdoor play structure? Well, I don't think so.
To begin with, as young kids, their minds are not developed enough for them to take in the knowledge given by the teacher. Actually, the so called knowledge kids learned in schools can also be taught at home by you. For example the skill of drawing, listening to stories, singing a song, playing some games. All these can be done at home and will have the same effect on children's mind development, so why would parents spare more money on the fee of a school? Isn't it better to leave the time for outdoor play structures for kids?
Secondly, compared with play structures, schools are more like small cages where kids are fettered and are directed by teachers about what to do or what not to do. This kind of restriction is actually do harm to children's childhood. What make it worse is when they've got a very strict teacher, them all of their imagination toward life will be ruined because the teacher will correct it for they what them to learn true knowledge. In such a situation, how could parents expect your kids to be smarter and more talent?
Last but not least, it is a cruel thing to deprive kids of the right to have fun with his friends freely in the outdoor play structures. Nowadays, kids in large cities have very few accesses to the kids outside the schools and their families. Different from the old times when parents will take them kids to visit their neighbors from time to time, today the fact is that people seldom know who lives next door. The relationship between people is getting aloof; therefore, kids are much lonelier than those in the old times. So it is of great importance to keep them in connecting with the outdoor play structure where they can make a lot of good friends.
In conclusion, I hold the idea that kids between 3-5 should go to the outdoor play structures rather than schools.