Animal Series
Product name: kid playground factory
Model:HP-G1502
Size (CM):950x650x480
Size (FT):31.2x21.3x15.7
Size:950x650x480
Price (FOB): 

$7150.00

Welcome to Angel playground

Code:

Size: 950x650x480

Material

Pipe

a)Diameter: 114mm. thickness:2 mm

b)Material: -Standard steel/Galvanized steel.

Plastic

Imported south Korea LLDPE plastic,galvanized steel,steel,powder etc

Handler and others

With Diameter-60mm, Diameter-32mm, Diameter-25 mm, thickness of 2.2 mm

steel.

Fastener:SS304

Package

wrapped by cotton wool and PP film

HS code

95069900

Characteristics

User for

3-12 years old

Children capacity

10-20 children for 50m2

Apply for

Park and School use

Function

Kids play

Features

Nice color and safe,various designs can be made according to playground size

Advantages

Anti-UV,anti-fade,anti-crack,nontoxic

Environment protection

Components

Plastic slide tube, plastic long slide,twin slide, climbing,steps,animal etc

advantage

Best service and price offered.

Certificate

ISO9001 ,CE ,TUV ,EN1176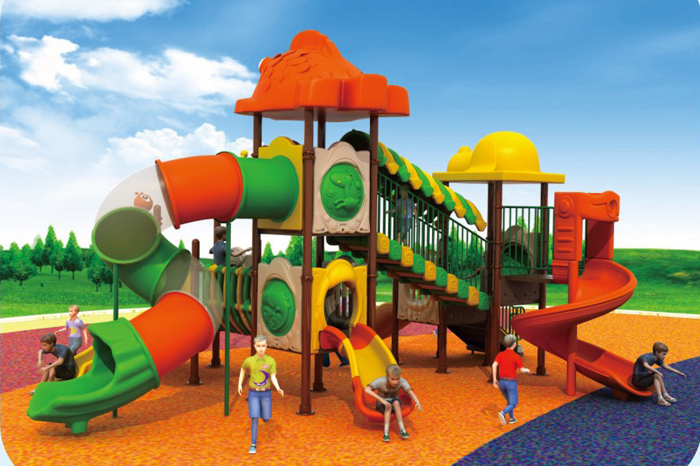 Top View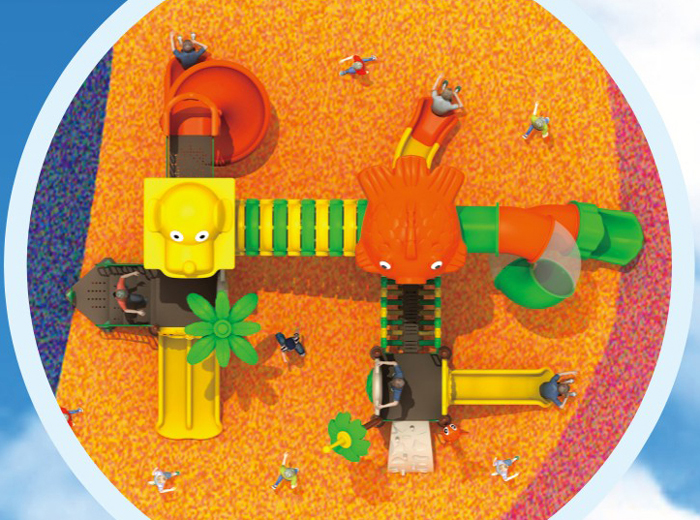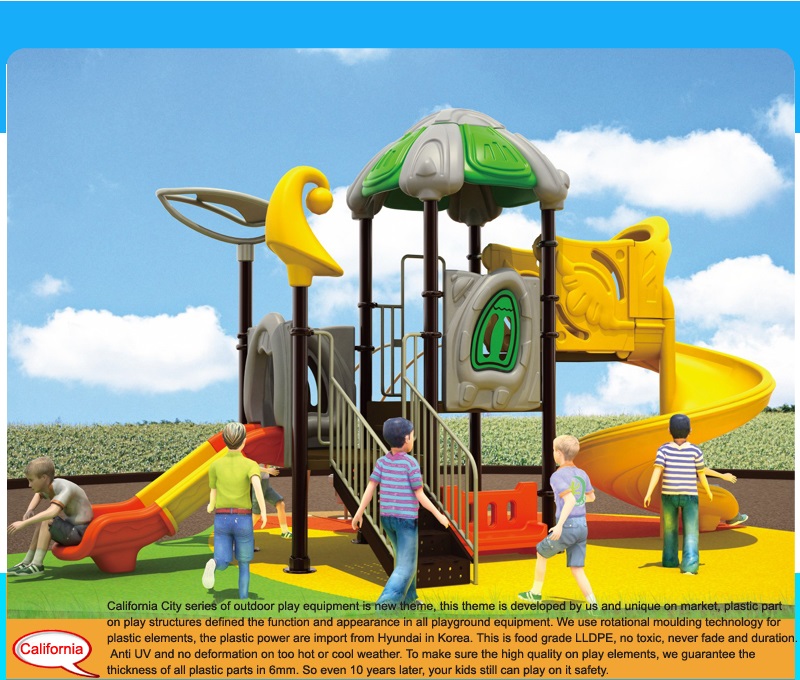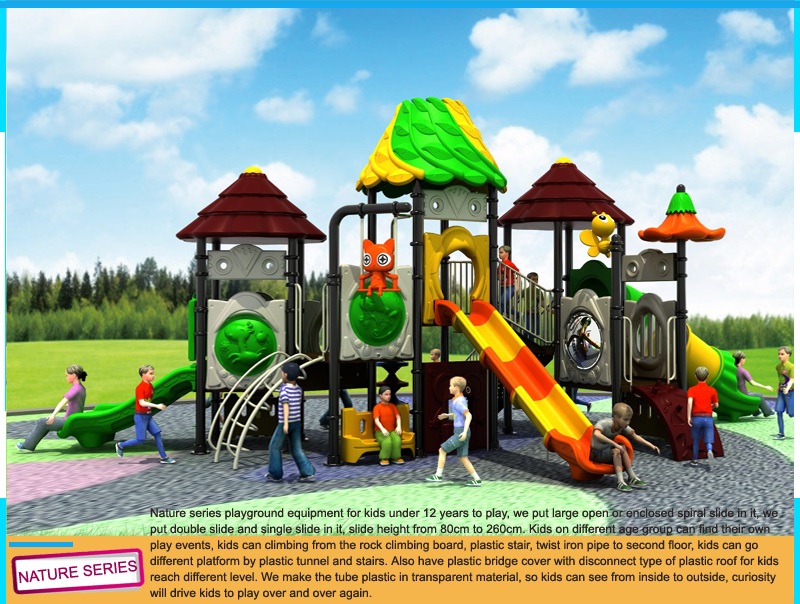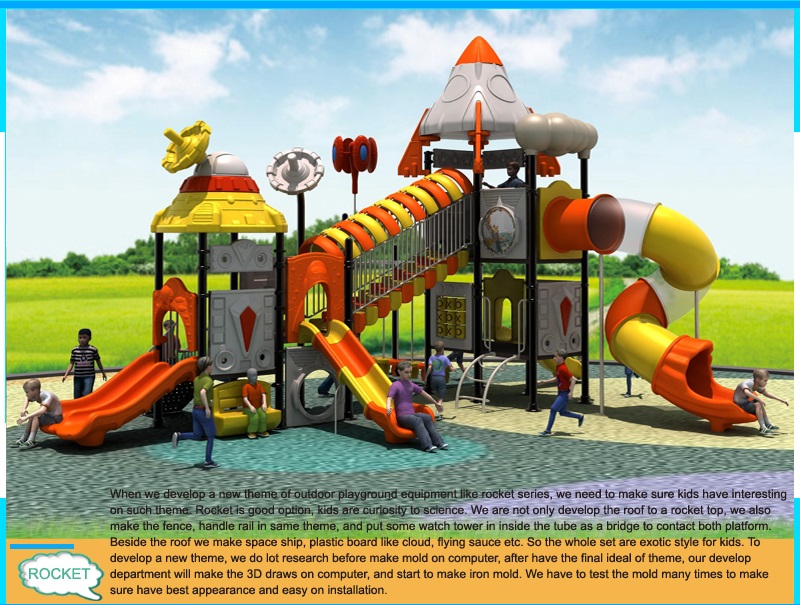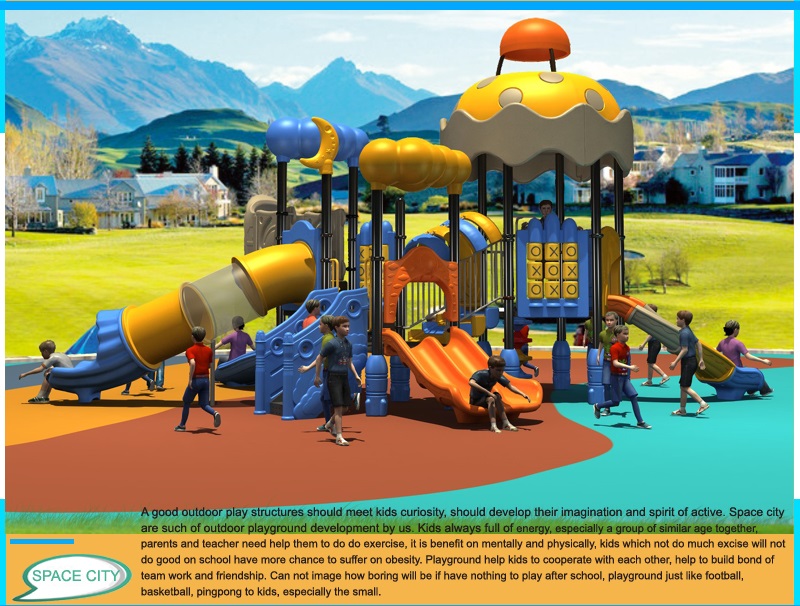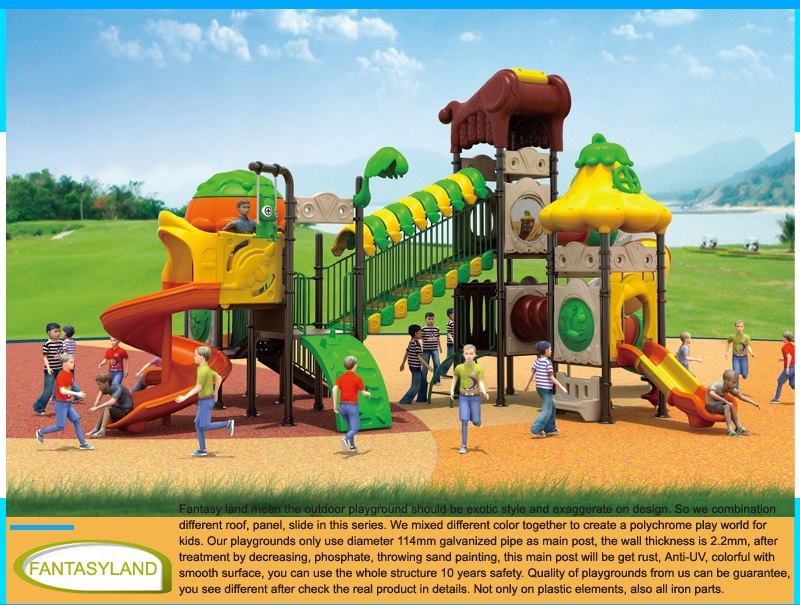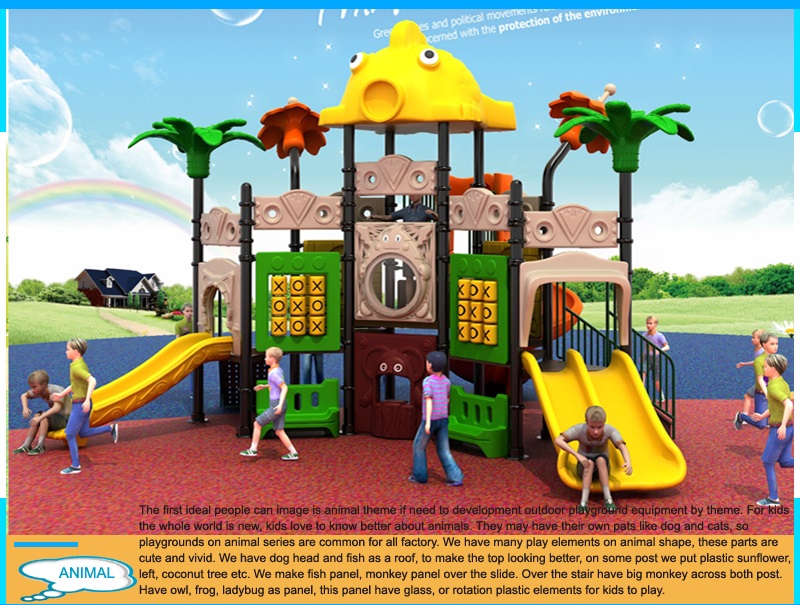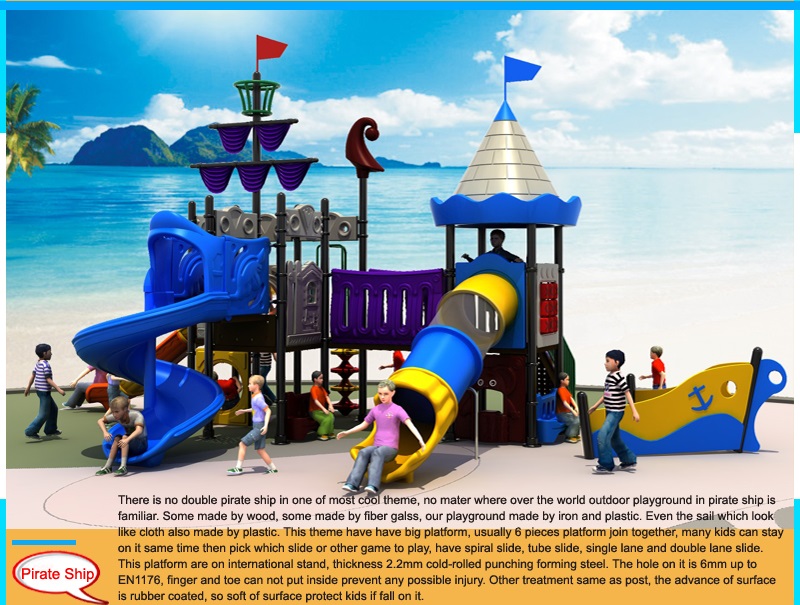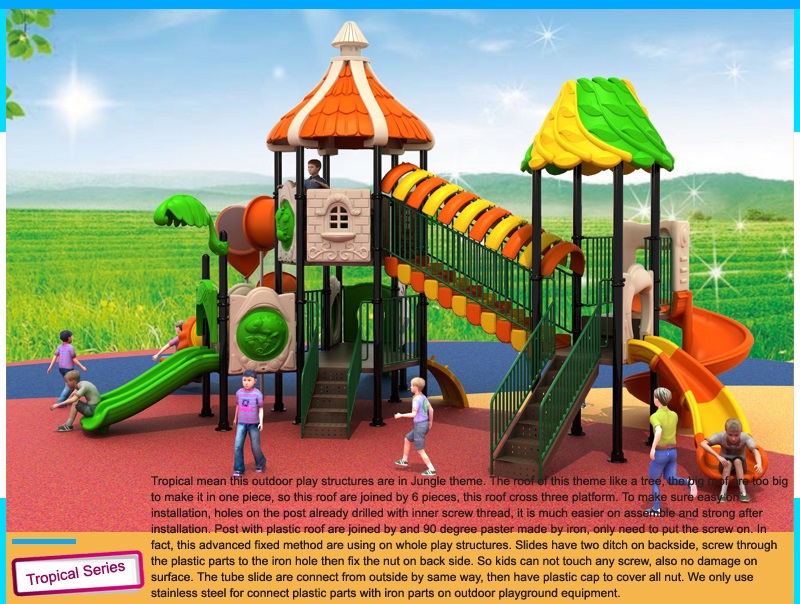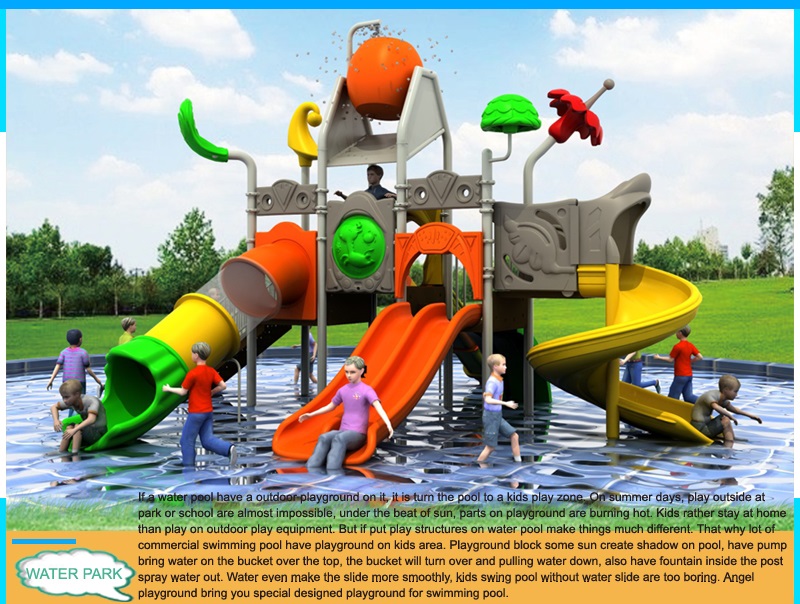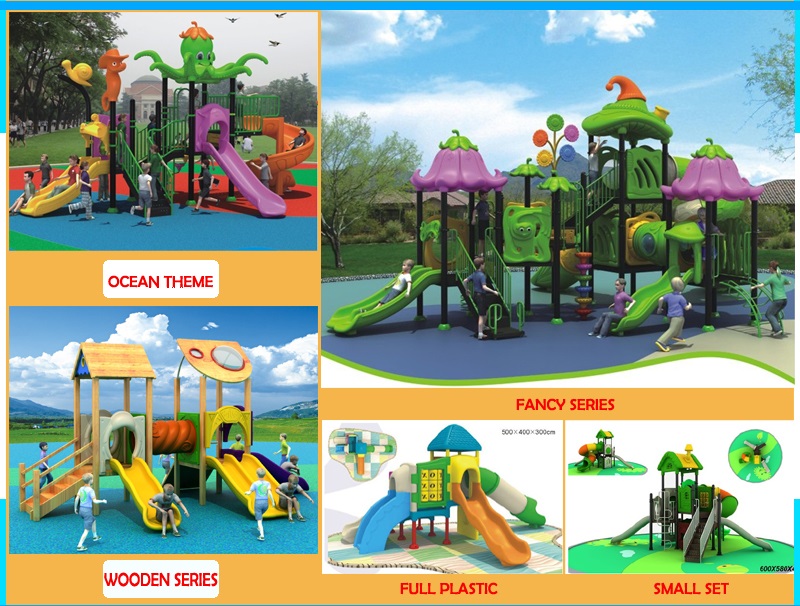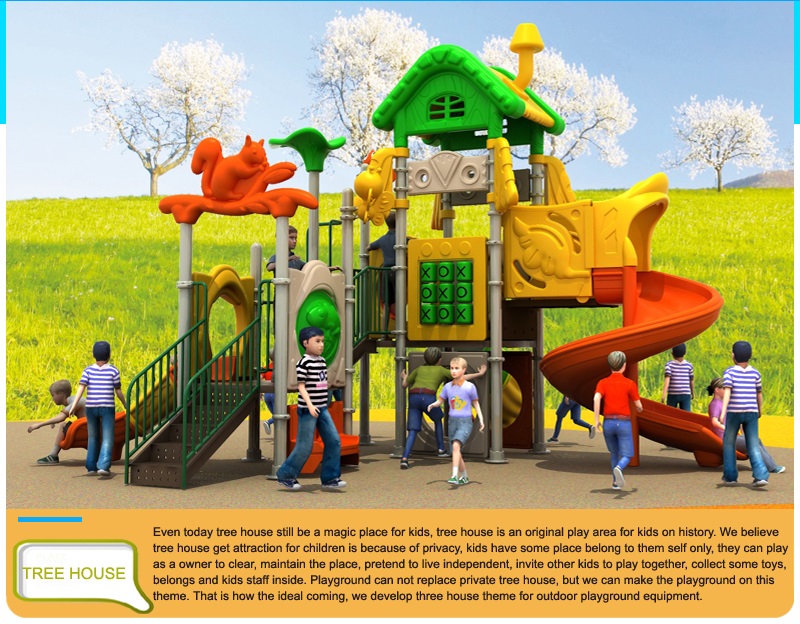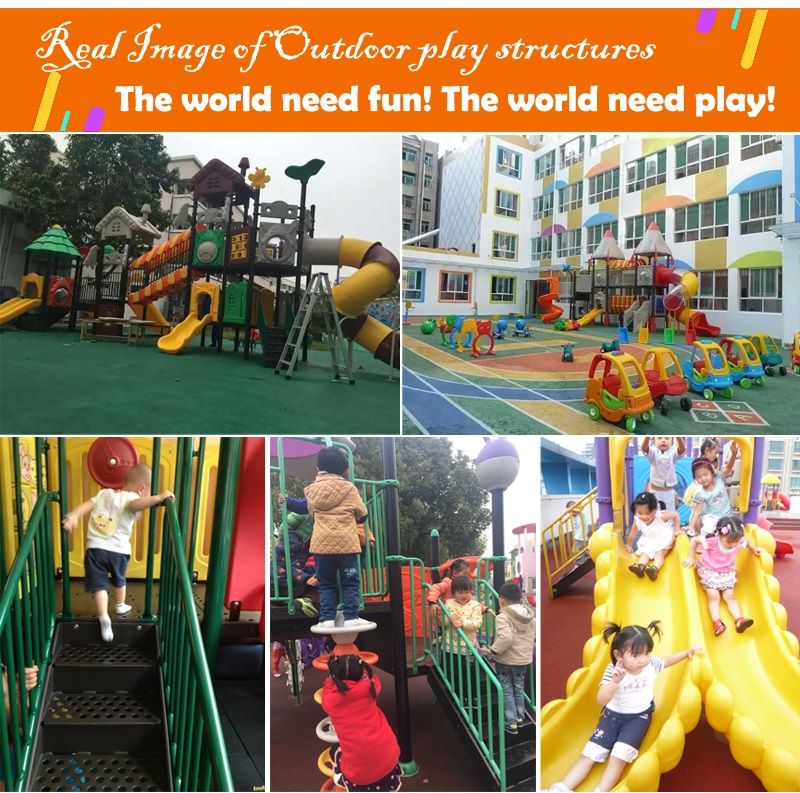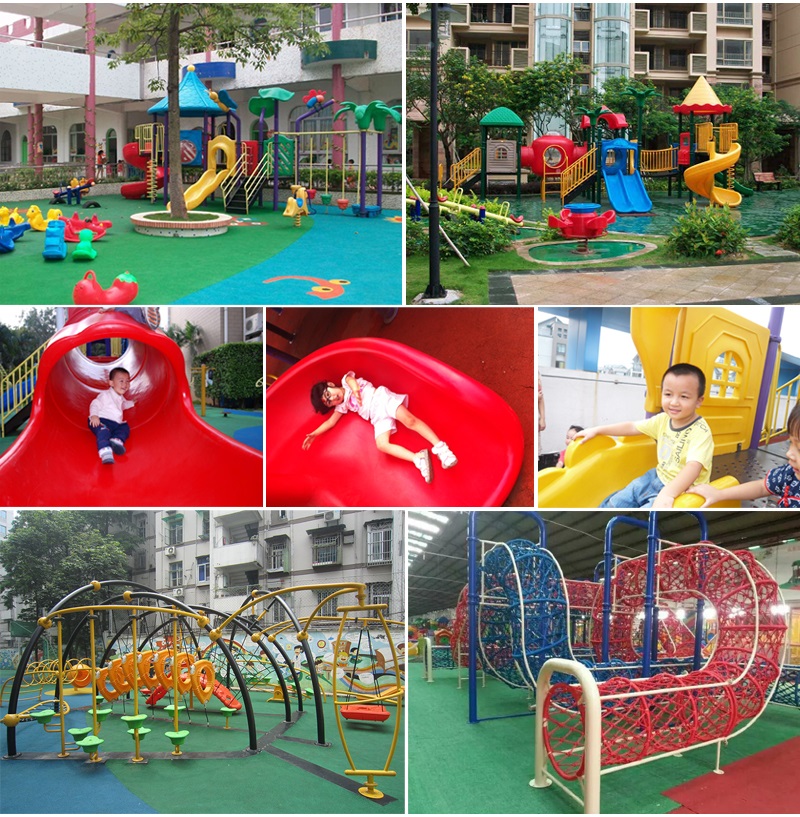 Is Outdoor Play Equipment an Efficient Place to Prevent Kids from Outside Injuries?
There is no doubt that the safety of children is something that worries parents most. While at the course of thinking about how to cultivate their kids, parents are also worrying about how to make sure that kids are safe in the environment where they carry on their schools and after school activities safely and happily. Therefore, it will be of great importance for parents to choose that meets both requirement. Outdoor play equipment, however, when compared with schools, are treated as somewhere more dangerous for kids because kids cannot protect themselves without the help of teachers and parents. Children may leave the outdoor play equipment alone without anyone watching them. Hence, parents would rather have kid's fetters in schools with tutors taking care of them rather than having them stay alone in the outdoor play equipment. While as far as I'm concerned, parents are over-protective and taking an extreme attitude toward children's safety.
To begin with, though outdoor play equipment is more open and spacious, kids can walk to anywhere they like, but this doesn't mean that this could be a potential threat to their safety. Kids are friendly and they would hardly get into a fight as parents though. I have to admit that kids are mindless sometimes, but they are not senseless, it's okay to teach them about how to reason with others instead of quarreling with other people.
In addition, kids are protected by babysitters while parents are not around in outdoor play equipment. Babysitters are good at taking care of babies and know what their need is, because they are more experienced than you think. Babysitters will keep the kids together by organizing interesting activities to draw their attention and so that they can what them more carefully, rather than have them play alone in different areas of the outdoor play equipment, which would be something unsafe for them.
Last but not least, outdoor play equipment is installed with enough devices to keep kids interested in trying new things. Modern outdoor play equipment is different ones which are monotones and have little attraction to draw children's attention for a very long time. Kids who are busy playing games and having fun will seldom be mischievous and show inclination to peeve other kids. This is the most important function that distinguishes it from other places for kids.
All in all, one cannot assert that outdoor play equipment is unsafe for kids when parents are not around, and neither should they forbid kids from going to play in the outdoor playground at such a reason.