Rocket Series
Product name: commercial playground equipment
Model:HP-E1501​
Size (CM):1100x750x540
Size (FT):36.1x24.6x17.7
Size:1100x750x540
Price (FOB): 

$8040.00

Name

Outdoor playground-Angel playground

product

HP-E1501

Size (cm)

1100x750x540

Modules

Roof, Slid, Stair, Platform, Plastic Panel, Climbing, Handrail and Tube, Foot-plate, Fastener,stainless steel screw

Capacity

10-30 Children

Plastic

LLDPE (thickness 6mm)

Advantage

1.Anti-UV

2.Anti-static3.Security4.Environmental protection5.Color is not easy to fade

Installation

Installation diagram with real photo

Certificate

ISO9001, TUV-EN1176, CE Etc..

Pillar

Diameter 114mm galvanized pipe (thickness 2.2mm)

Handrail

Guardrail

With Diameter-60mm, Diameter-32mm, Diameter-25 mm, thickness of 2.2 mm steel.

HS code

95069900

Coating

Rubber cover on stair and platform available

Package

Standard export packing

Plastic parts: bubble bag and pp filmIron parts: cotton and pp film

User Ages

3-12 Years old

Leading time

15 days

Remark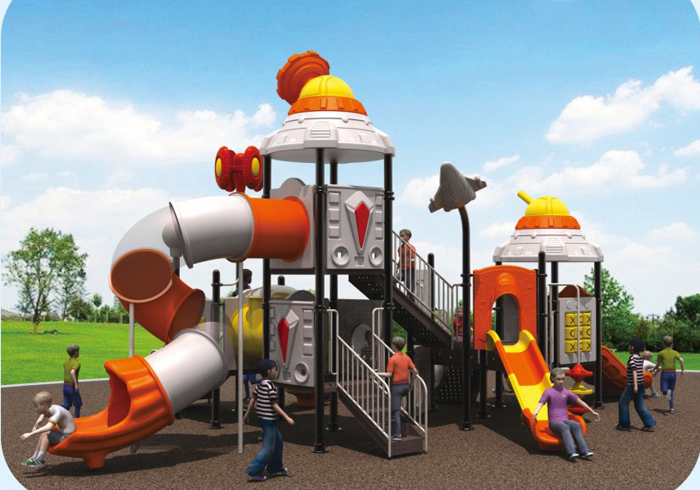 Top view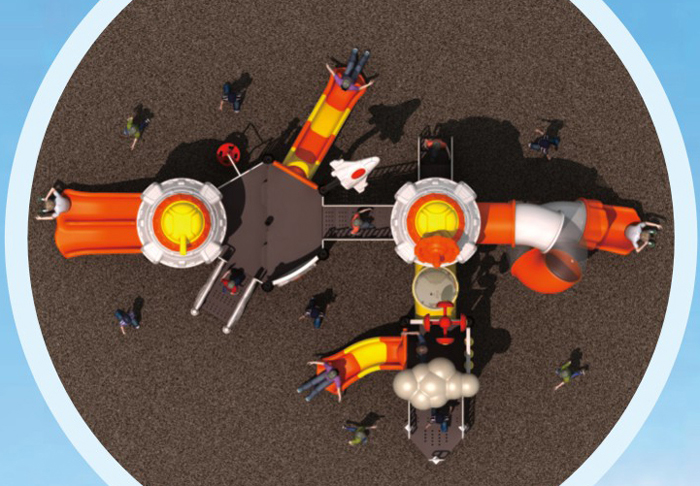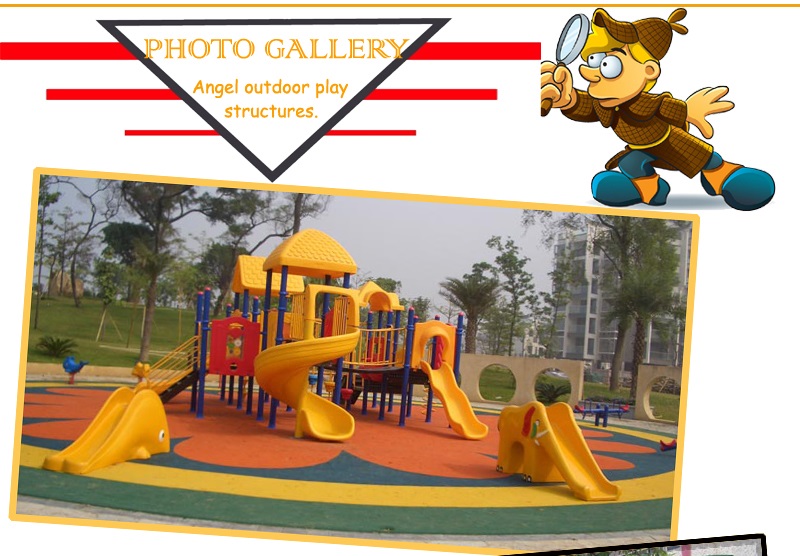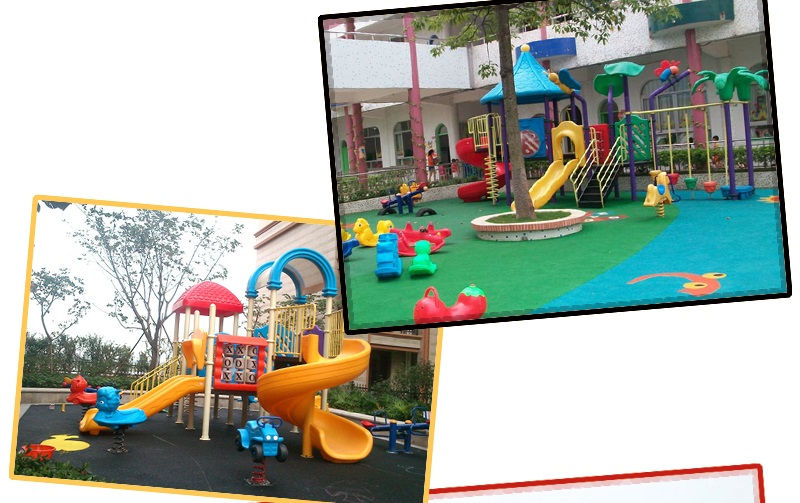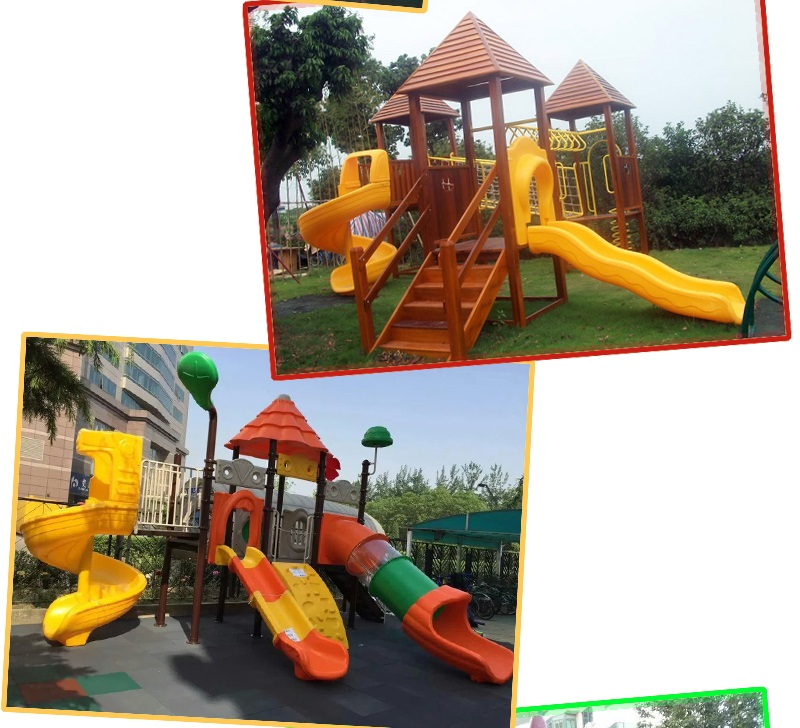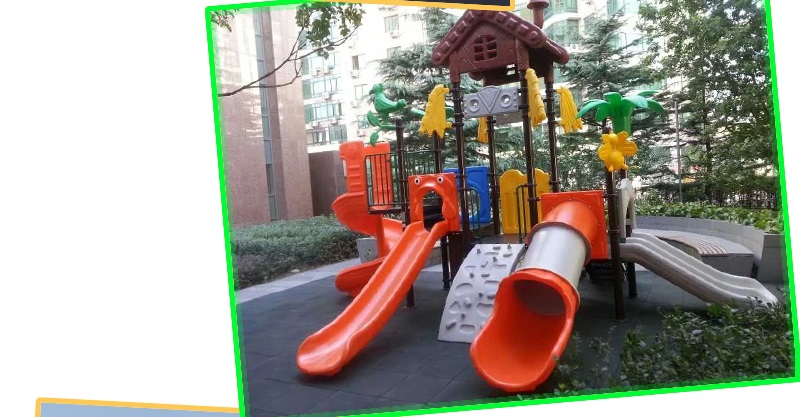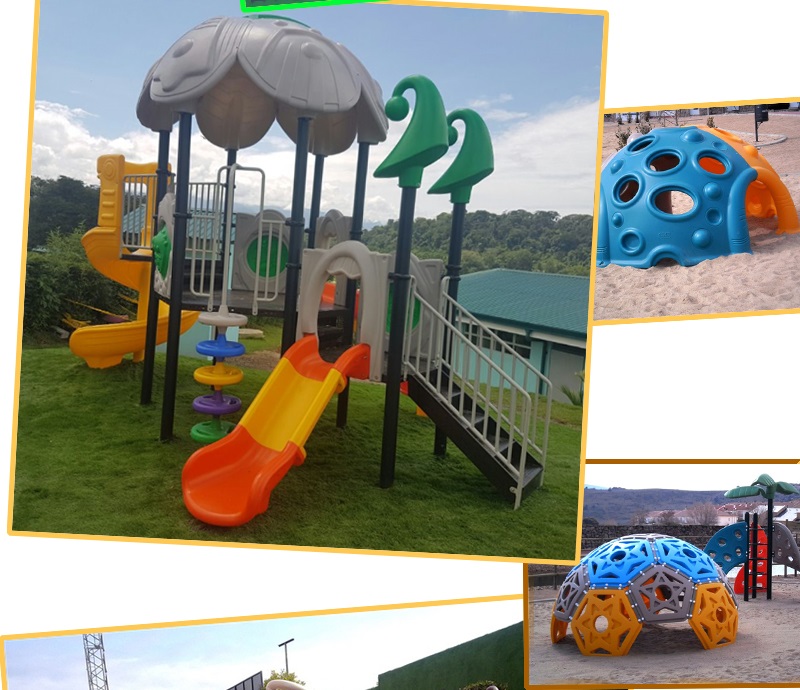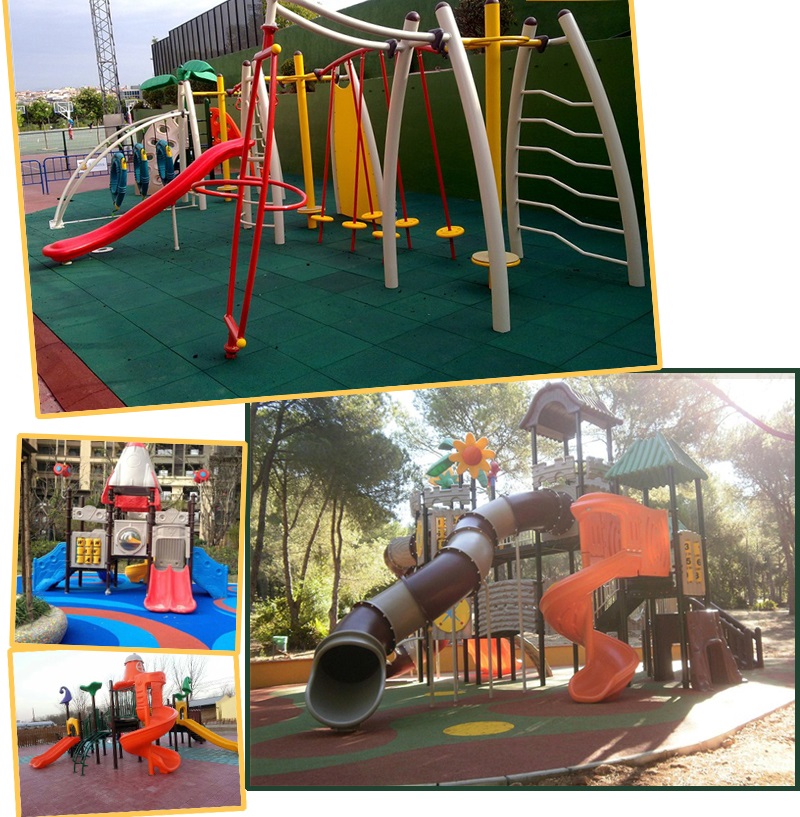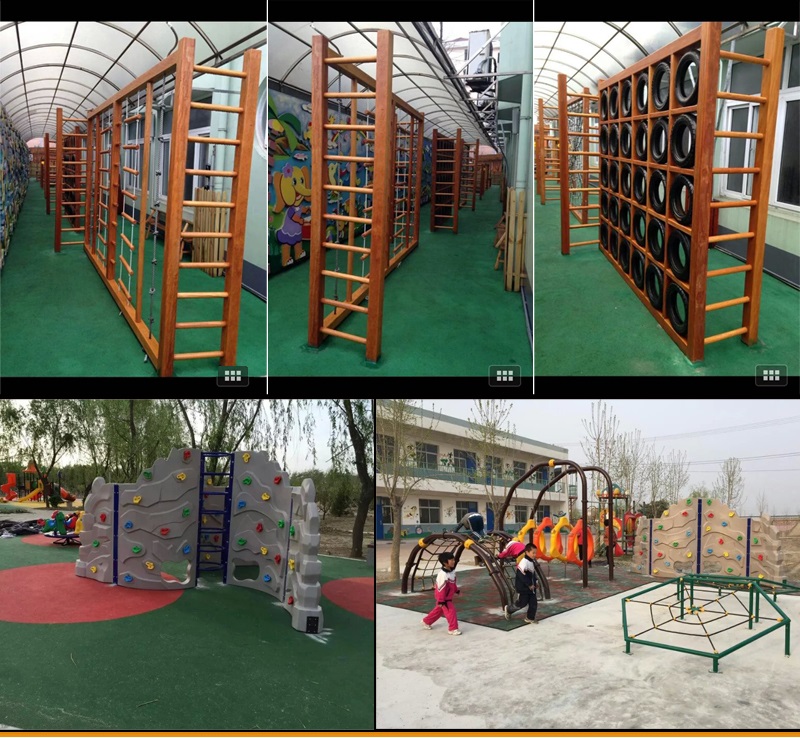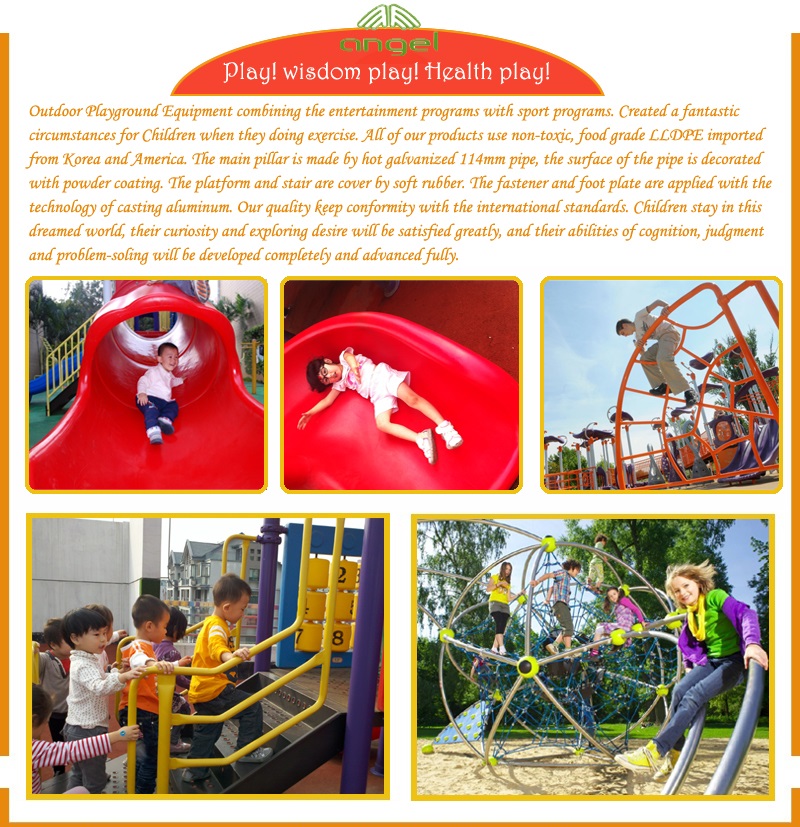 Outdoor Play Equipment Prevent Children from Bad Cyber Effect
It is well received that the technology has invaded every aspect of our lives; it is changing social and private behavior, having a disproportionate impact on our children and facilitate types of criminal and antisocial behavior that are repulsive and sometimes terrifying. And it is now also changing democratic politics: the most interesting thing about Donald Trump is how his narcissistic personality has found it perfect expression in Twitter. With easy access to cyber tools, more and more children are becoming phone abdicator. This is a problem to the concern of many parents. Can outdoor play equipment be served as a useful tool to help parents solve the problem? Can playground equipment more attracting than Internet?
As far as I'm concerned, the paramount reason lead to children's abdication to surfing the Internet is that they lack chance to go the outside. Busy parents seem to be working endlessly all day long, they can seldom spare time to make them a dinner, let alone taking them to the outdoor play equipment far from their house. As children growing up, toys are far from gratifying their need to search for new things that are not only available, but also interesting. As a result, they turned to computer, mobile phones or other tools that can combine them with Internet. While the truth is children's growth will be largely hindered by the dummy world, which will lead to some disability in real life.
On the other hand, most parents choose to neglect the advantage of outdoor play equipment and the disadvantage of cyber world. In today's world, it is of course necessary for everyone to acquire some skills in using the Internet, because almost nothing can be done without the help of Internet. So outdoor playground equipment, the traditional way of having activities was gradually getting away from children's daily life. I think most parents are getting into the wrong point where they overstate the good influence of Internet. Actually, children usually failed to resist the attraction of games, trash videos as well as cyber friends. These things are not only dangerous but will also lead to many other psychological problems like unsociability as well as other wrong doings.
It is reasonable that a cyber psychologist is worrying persuasive about the potential damage of a lifelong on line. To an extent, outdoor play equipment is better at educating kids than Internet. Parents should drop their prejudice on outdoor playground and moderate their overstatement on the Internet.