Rocket Series
Product name: play ground company
Model:HP-E1502
Size (CM):950x780x420
Size (FT):31.2x25.6x13.8
Size:950x780x420
Price (FOB): 

$5760.00

Name

Outdoor playground-Angel playground

product

HP-E1502

Size (cm)

950x780x420

Modules

Roof, Slid, Stair, Platform, Plastic Panel, Climbing, Handrail and Tube, Foot-plate, Fastener,stainless steel screw

Capacity

10-30 Children

Plastic

LLDPE (thickness 6mm)

Advantage

1.Anti-UV

2.Anti-static3.Security4.Environmental protection5.Color is not easy to fade

Installation

Installation diagram with real photo

Certificate

ISO9001, TUV-EN1176, CE Etc..

Pillar

Diameter 114mm galvanized pipe (thickness 2.2mm)

Handrail

Guardrail

With Diameter-60mm, Diameter-32mm, Diameter-25 mm, thickness of 2.2 mm steel.

HS code

95069900

Coating

Rubber cover on stair and platform available

Package

Standard export packing

Plastic parts: bubble bag and pp filmIron parts: cotton and pp film

User Ages

3-12 Years old

Leading time

15 days

Remark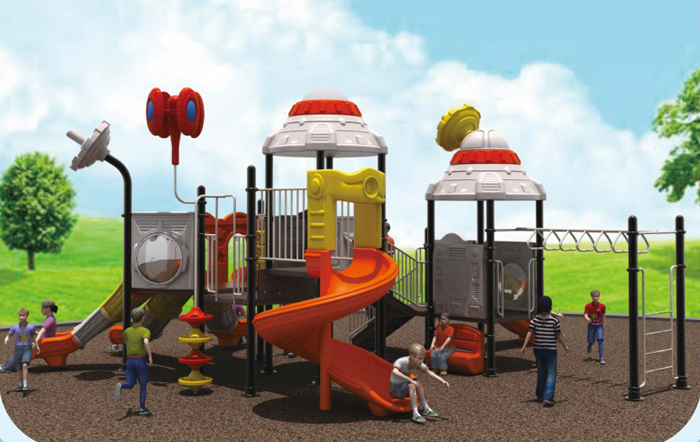 Top View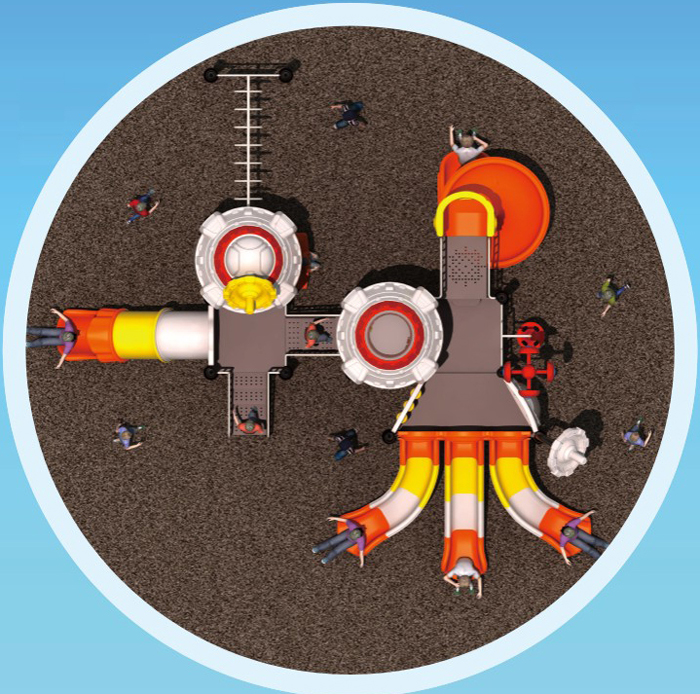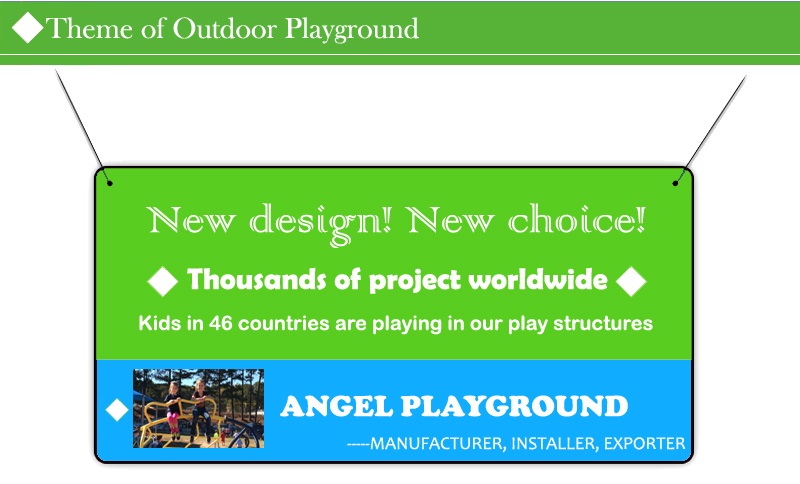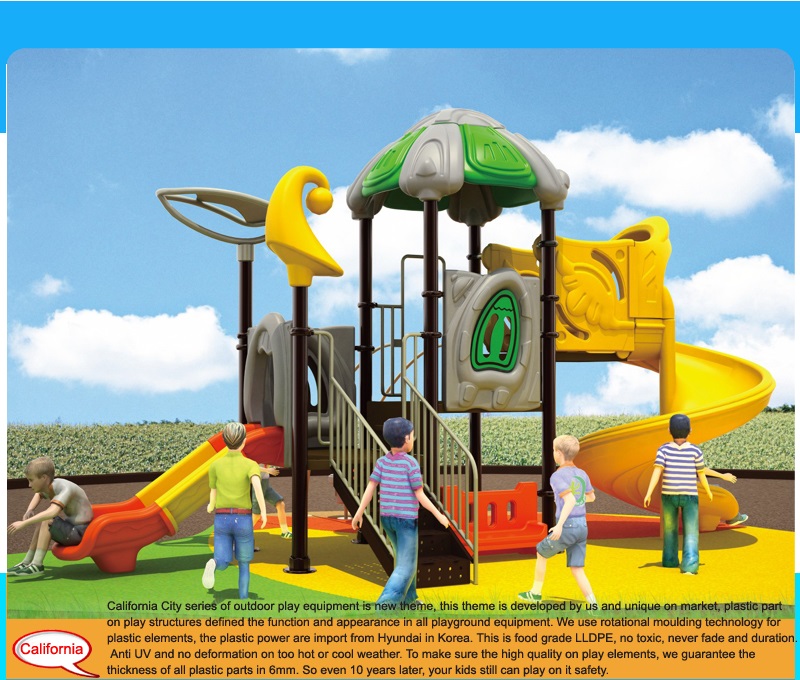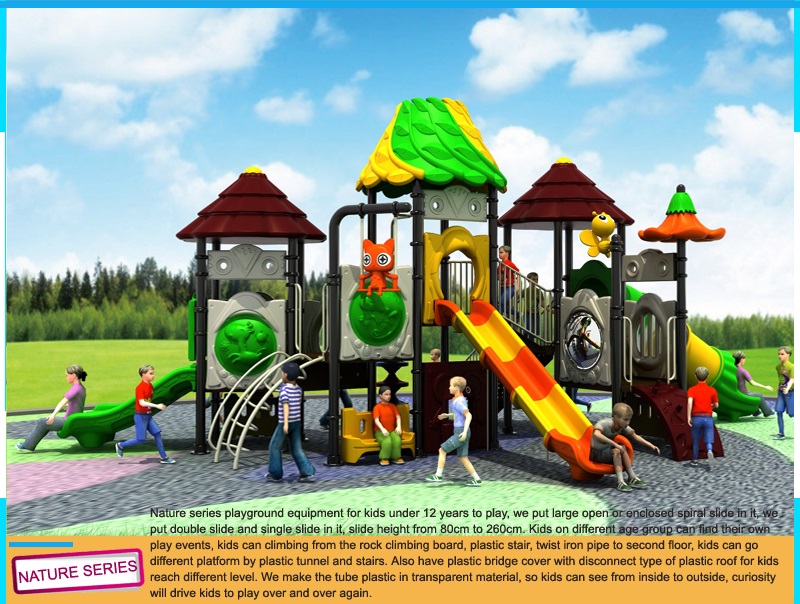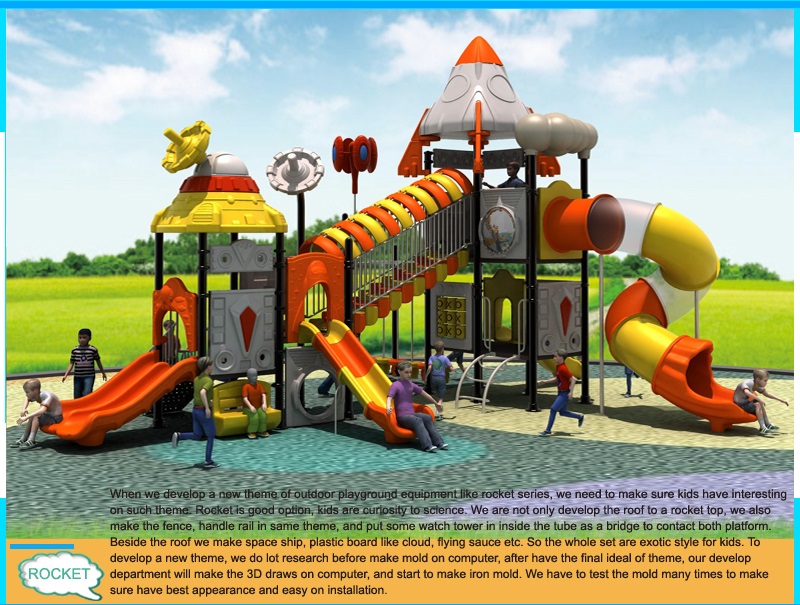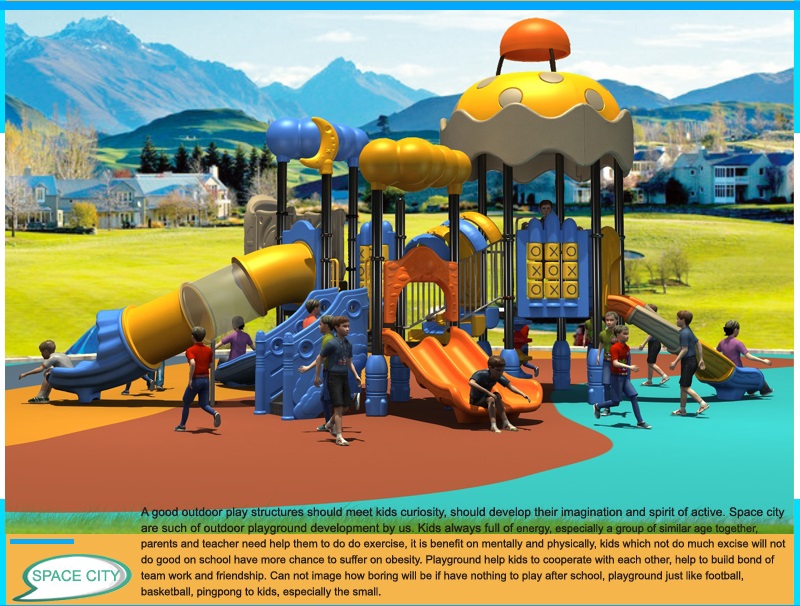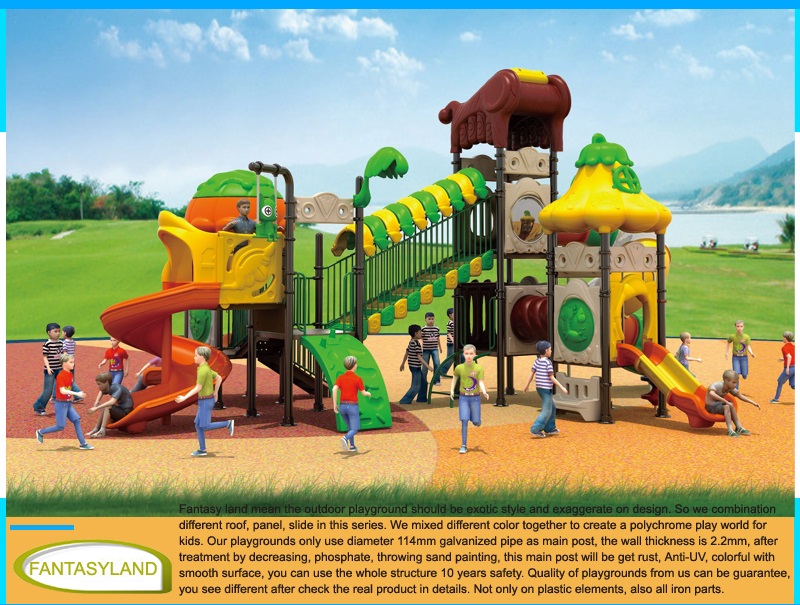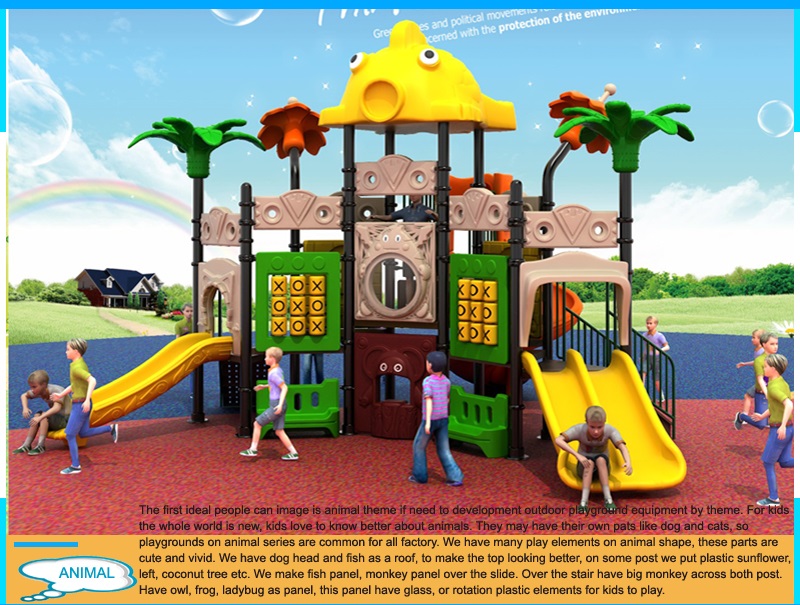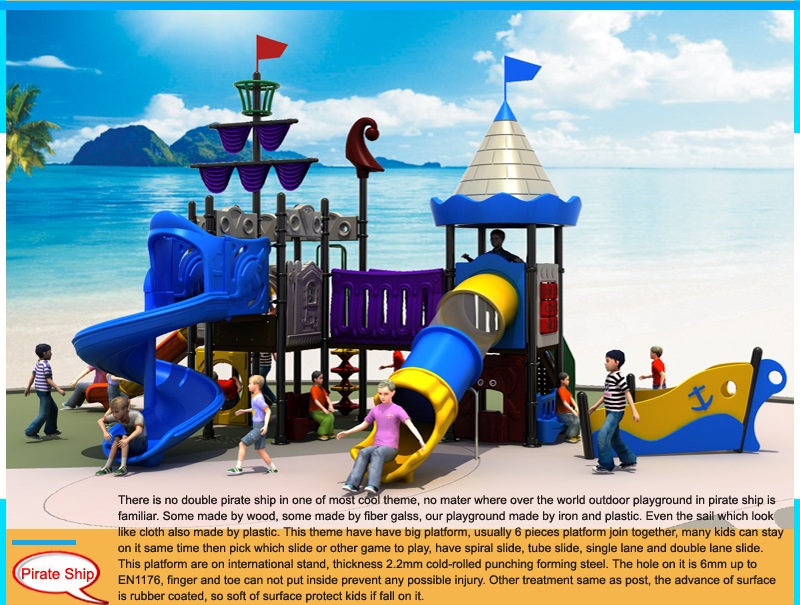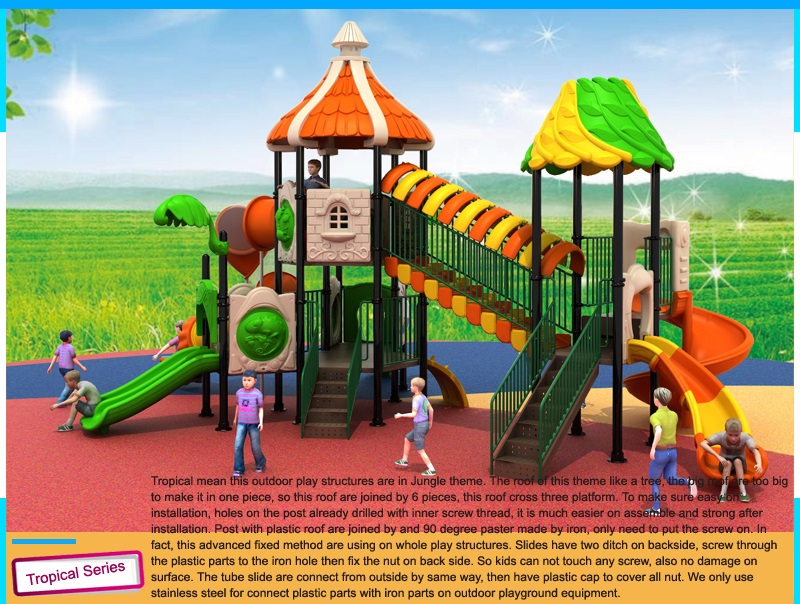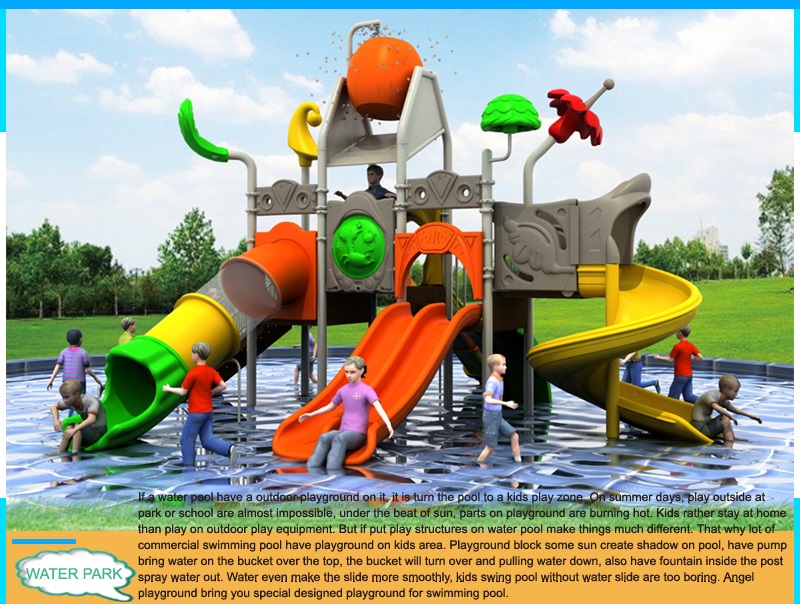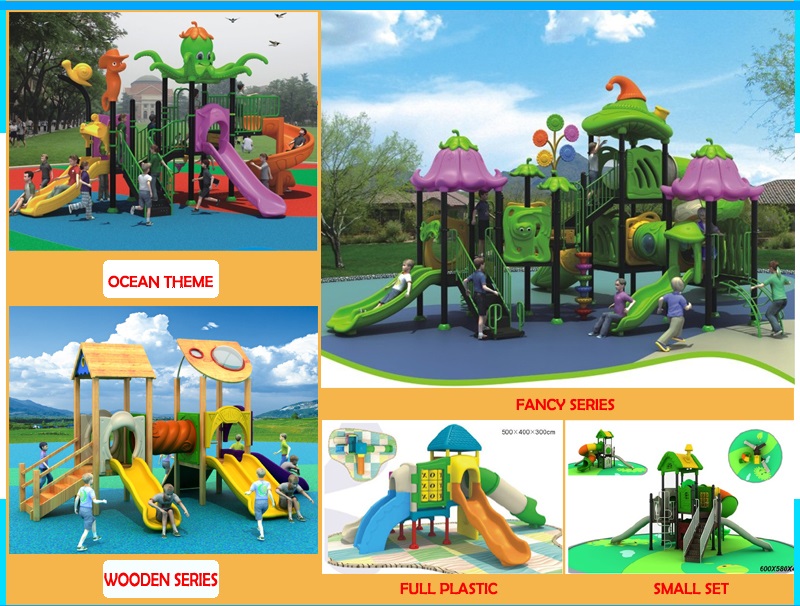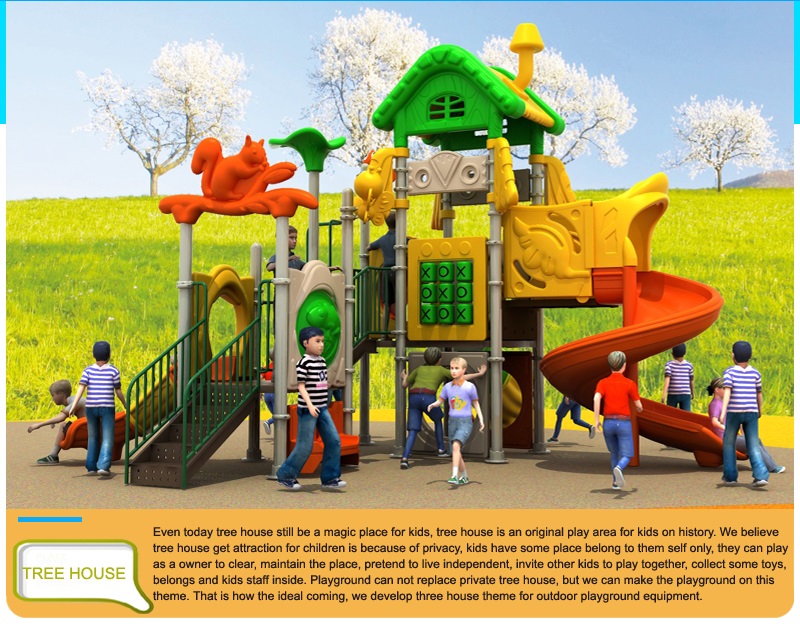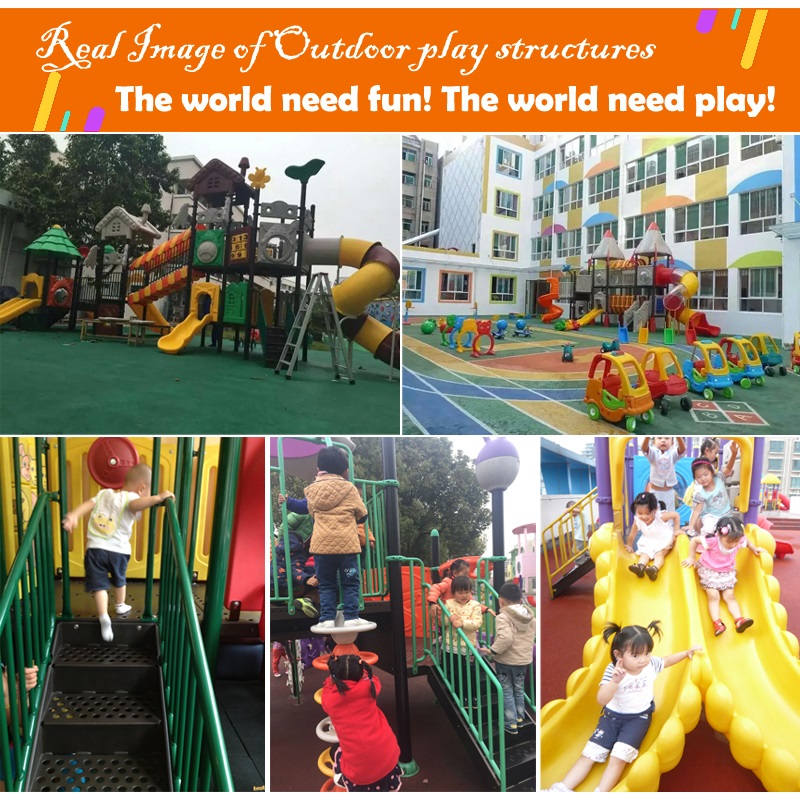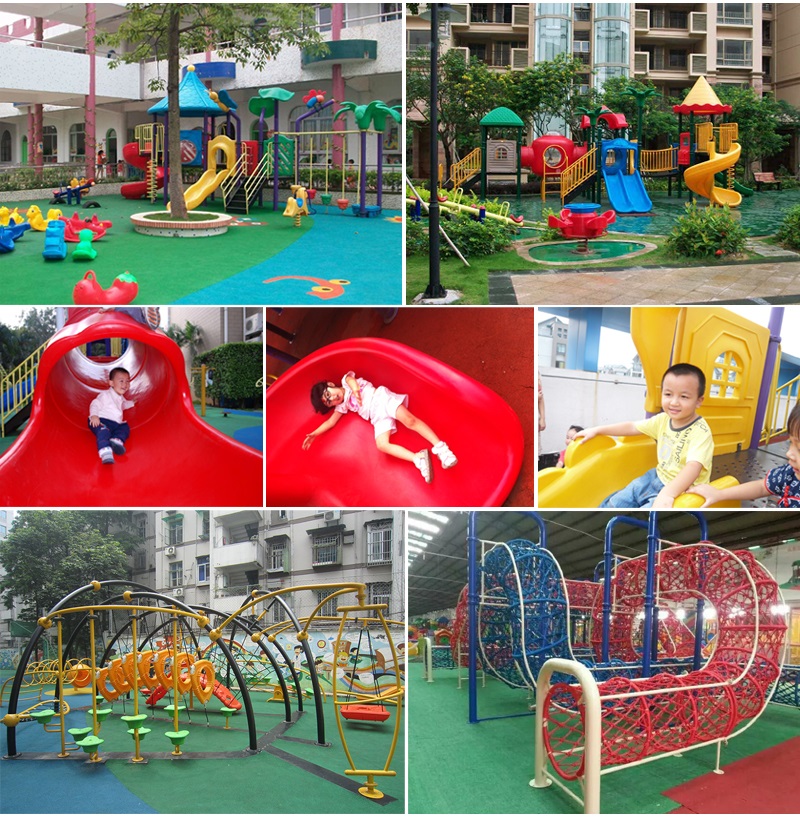 Did You Take Your Kids to the Outdoor Playground Today?
There was a lot of ruining this weekend. While the marathon took place at a viewing time that was far more exciting for Europeans, I felt for the athletes - that looked HOT. There's a reason most marathons take place in the spring or the autumn. While cynics may say the marathon isn't the best spectator sport, I can't turn it off. To watch that level of performance, mile after mile, in the baking heat, in a pace I can't sustain for 200m, is just awe-inspiring. While I was watching the game, I can help to thinking of our children who are spending their everyday life in comfortable room with air conditioners. Maybe it's time to get our children running in the outdoor playground now.
As far as I'm concerned, running is the most relaxing and easiest activity in the outdoor playground for children to finish; I don't understand way there are so many kids who should say no to such interesting and civilized sports. I can't believe that there isn't any kid who has passion for our national hero, Liuxiang and more. I wonder why there are so many adults who paid for running machines but reject outdoor playground to run with your little kids. Running is a way to get us connected with nature, with the outside world, but not a machine that restrains you at a certain spot. Please go to the outdoors with your kids and join other passionate runners.
Also, it's true that it is extremely hot outside your house this summer, the sun is also parching the ground. Therefore, temperature has become one of the most concern that both parents and kids reject to run in the outdoor playground. However, if you can calm down and think about those who are running for long distance in the marathon even in the hottest noon, your find the condition in outdoor playground was rather moderate. You can either go there with your kids in the early morning or late afternoon when the sun is not burning do hard during the day, both are suitable time for parents and kids.
Those who think their days dull can really go to the outdoor playground to do some running, running can not only build up your body, but will also light your day up and make you feel you day special. For children, outdoor playground make running more interesting than playing with toys at home all day long. And parents can also take the chance to spend more palatable moment with kids.