Water Park
Product name: commercial playground equipment supplier
Model:HP-L1502
Size (CM):940x620x500
Size (FT):30.84x20.3x16.4
Size:940x620x500
Price (FOB): 

$6020.00

Welcome to Angel outdoor playground

Product

HP-L1502

Size(cm)

940x620x500

Certificate

GS safety certificate by TUV according to EN1176 standard.

Modules

Theme roof,slide, plastic tube with transparent part, net tube, theme panel, square steel deck, steel post, climbing board,stair,color bridge

Material

a. Plastic component: LLDPE

b.Metal component: 114mm Galvanized steel pipe, thickness 2.0mm

c. Deck, stair: Steel plate, plastic powder coated or PVC coated

d. Fasteners: SS304

Advantages

a. Food grade plastic used for our toys. With wide color range available,and last long time.

c. Experienced toy manufacturer which supply toys to world wide customers for 21 years. The factory is leader of China playground industry.

Installation time

3 days (3 persons) for size around 80m2

User age

3-12 years

Capacity

5-20 kids for 50m2

Used for

kindergarten, preschool, shopping mall, restaurant, coffee shop, amusement park, residential area....

Packing

Plastic parts: Bubble bag and PP film;

Steel components: Cotton fabric and PP film.

Warranty Period

5 years for plastic parts, 3 years for steel component, One year for others

Notice

1. Please check the fasteners regularly to assure firm and safety structure.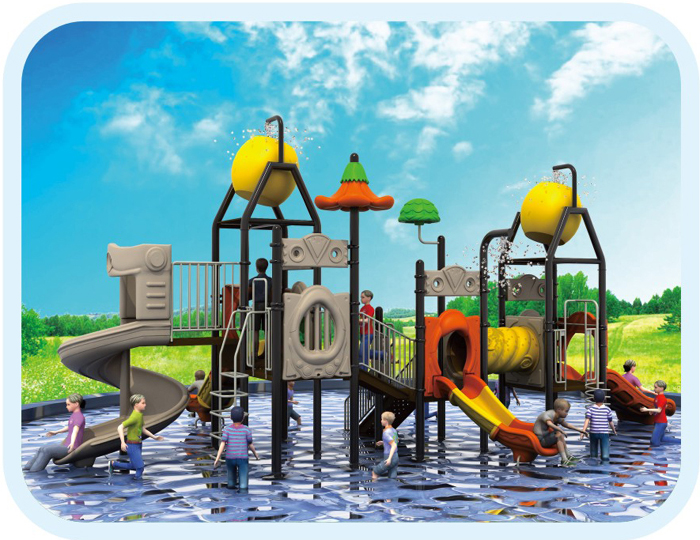 Top View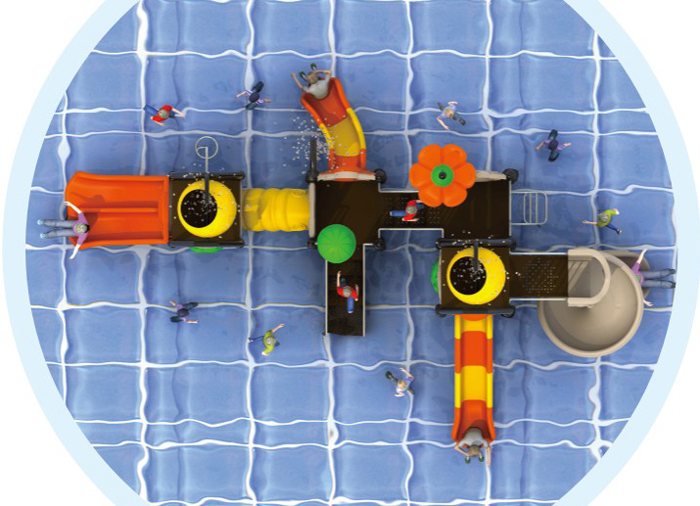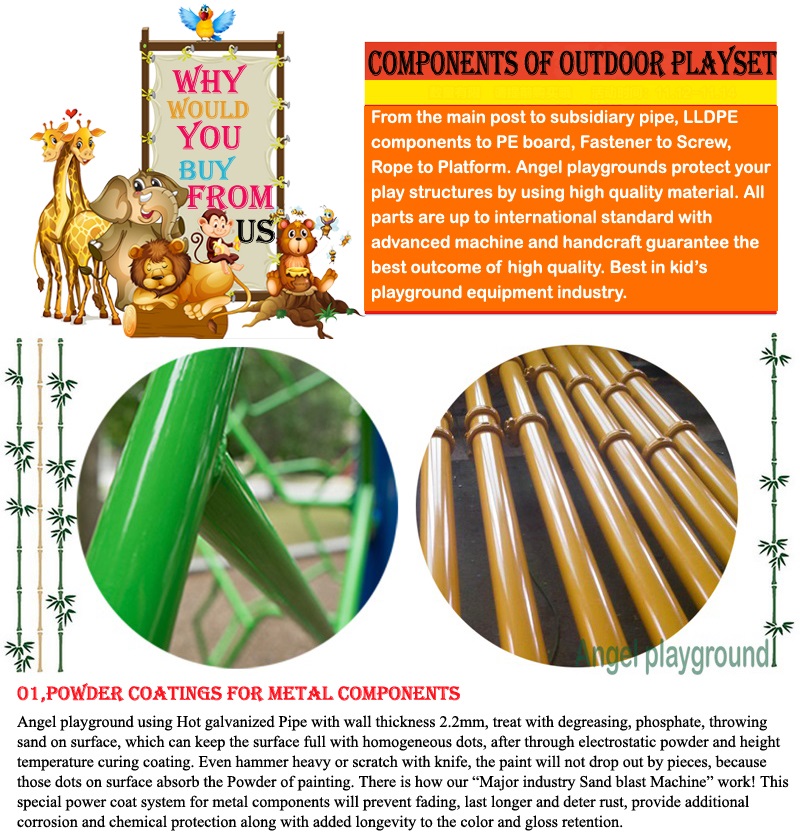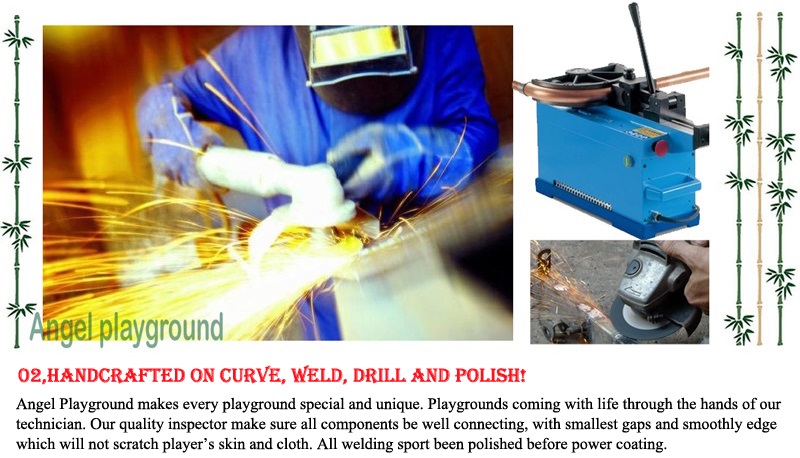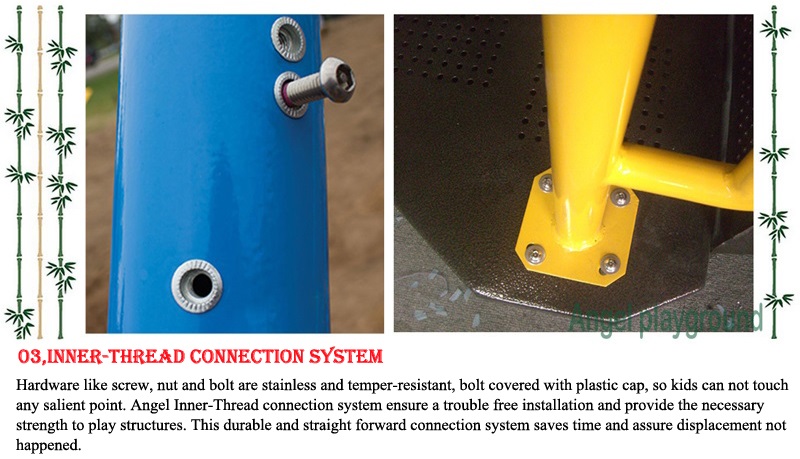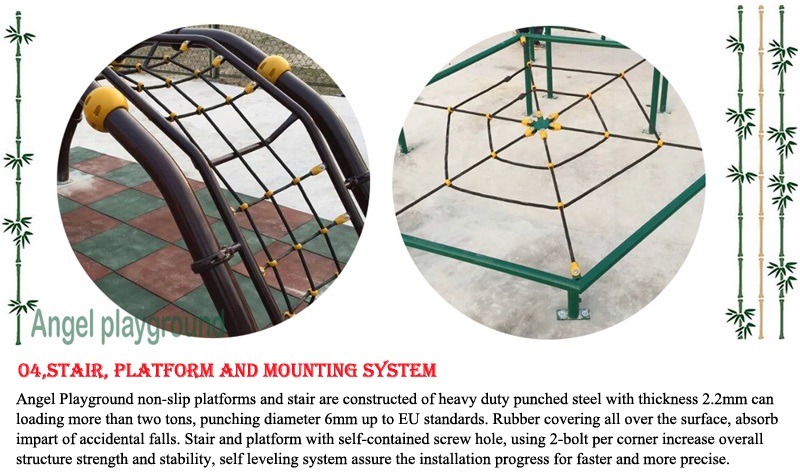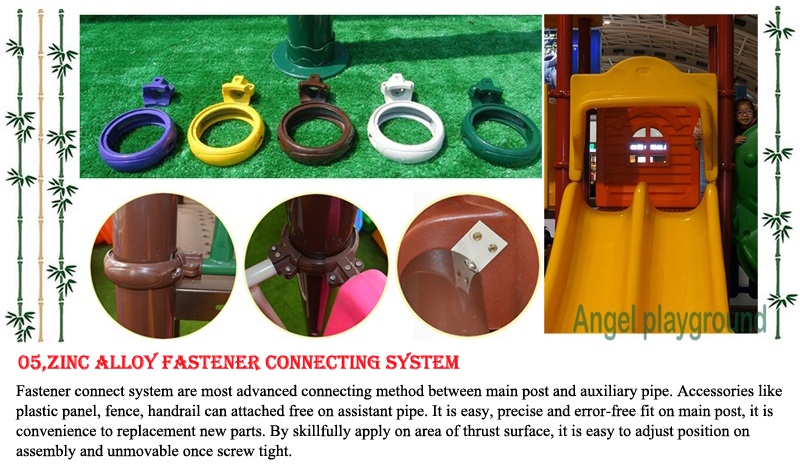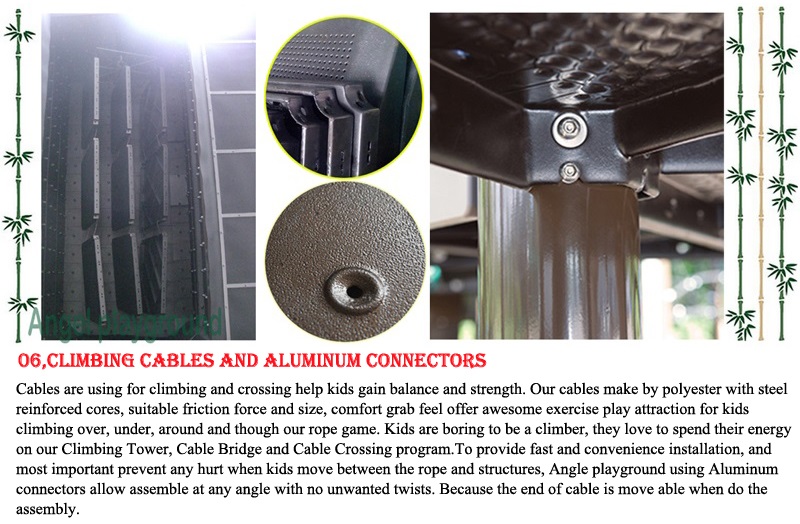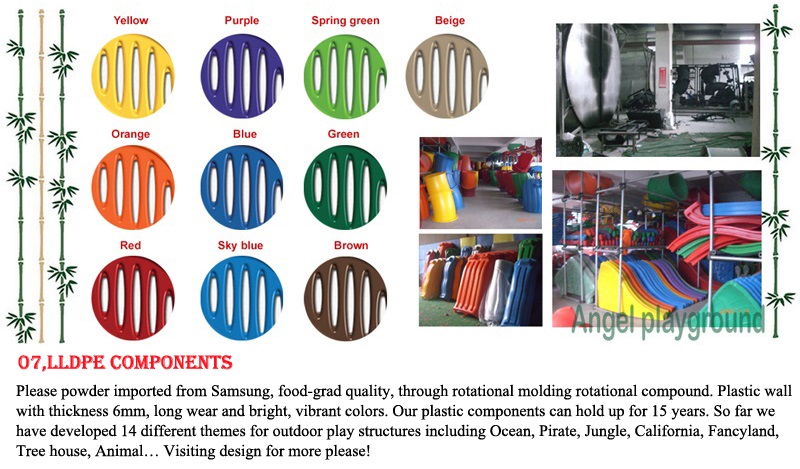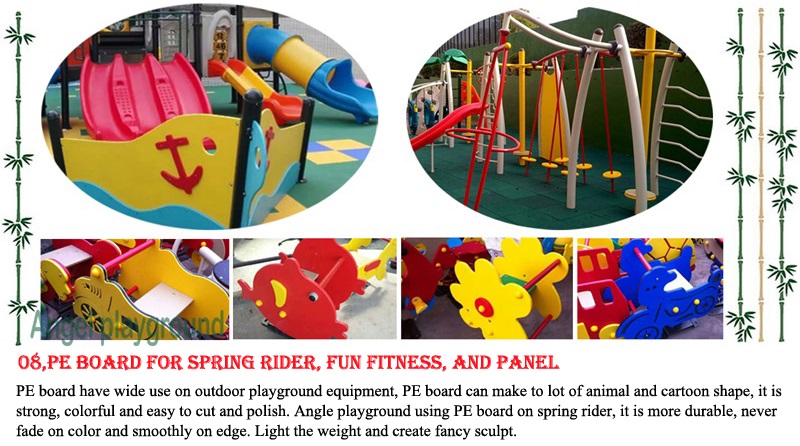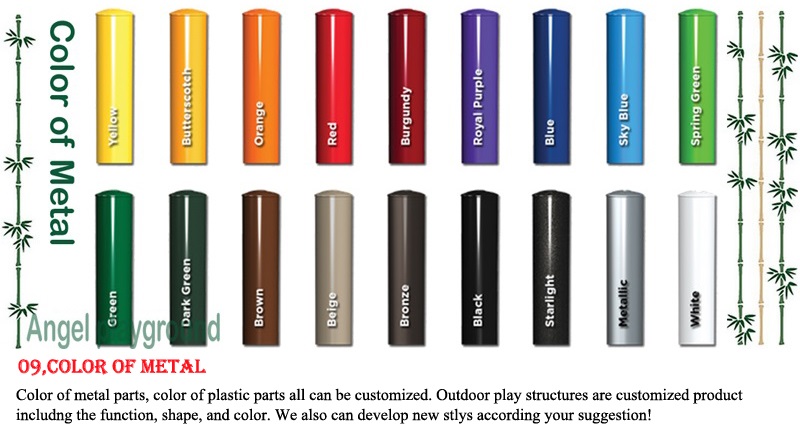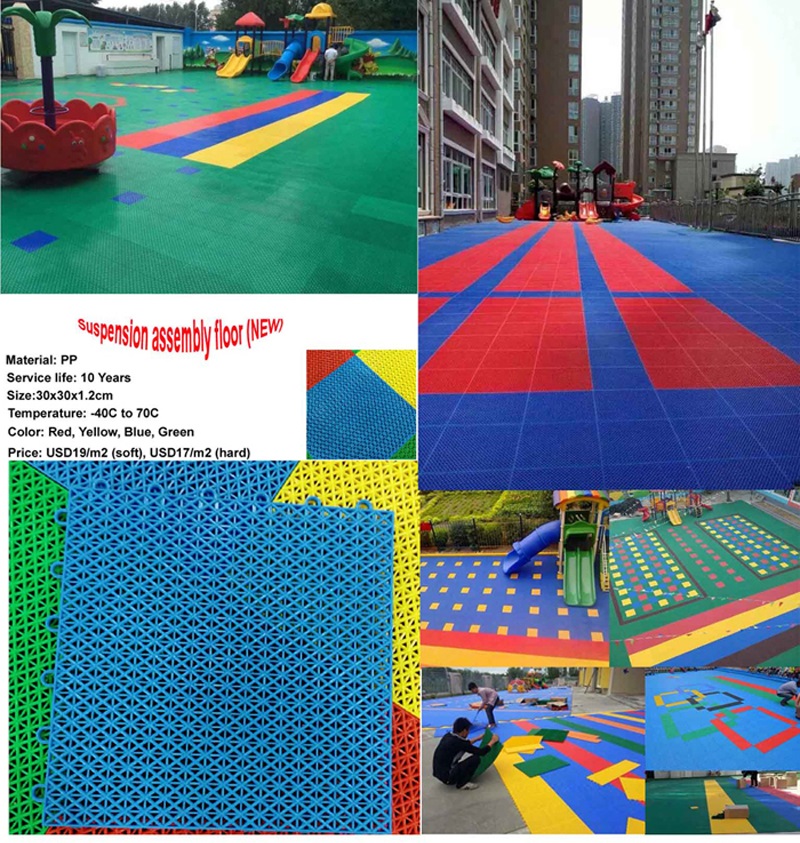 Outdoor Playground is not cold for Exercises As the weather getting colder and colder day after day, for sack of children's health, parents are inclined to send their kids to the trampoline park or the indoor amusement for fun. However, as far as I'm concerned, autumn is a pretty good season for fun in outdoors. At this time, the weather is not very cold and the sunshine is not very burning and the air is clean after several blasts of winds and rain. People like to travel in this season for they can set a view on the outside scenery. This season is also suitable for kids to do activities in the outdoor playgrounds. First of all, taking kids to the outdoor playground is a necessary way to have kids get accustomed to the change of weather. One of the most important reasons for kids getting cold easily is that children are too well protected by their loving parents that that they are kept all day at home or warm indoors just like greenhouse flowers. How could kids get a strong immune system to keep them from the invasion of infections if they are too weak to protect themselves? Of course we can't doubt parents' intention of protecting their kids, but why can't we choose a more reasonable way to love them? Secondly, the air in outdoor playgrounds is fresher for kids to breathe. Tough in most cities, air is seriously contaminated by cars, factories and people's social activities. But there are still many outdoor playgrounds built in parks where the air is pretty good for kids to breathe. It is better to leave kids in a place near the nature rather than have then get close to modern buildings all day long. Nature helps to calm kids and at the same time provides parents with a shelter from daily pressure. Finally, doing exercises in the outdoor playgrounds is beneficial for children's eyes. Every day, children are exposed in different contamination of lights given out by devices and equipment. Also daily study of reading book is also baleful to their eyes. So the outdoor view is necessity for the relaxation of their eyes. Hence, kids will be less likely to get eye problems like near-sighted eye problem. In conclusion, outdoor playgrounds and indoor playgrounds both do good for children's health because they all provide chances for kids to do exercises that are beneficial to their health. But considering benefits that kids can gain outside the playground, the outdoor playground would be of more help because it's environment is more suitable for kids.