Water Park
Product name: play equipment for sale
Model:HP-L1503
Size (CM):650x620x500
Size (FT):21.3x20.3x16.4
Size:650x620x500
Price (FOB): 

$4530.00

Welcome to Angel outdoor playground

Product

HP-L1503

Size(cm)

650x620x500

Certificate

GS safety certificate by TUV according to EN1176 standard.

Modules

Theme roof,slide, plastic tube with transparent part, net tube, theme panel, square steel deck, steel post, climbing board,stair,color bridge

Material

a. Plastic component: LLDPE

b.Metal component: 114mm Galvanized steel pipe, thickness 2.0mm

c. Deck, stair: Steel plate, plastic powder coated or PVC coated

d. Fasteners: SS304

Advantages

a. Food grade plastic used for our toys. With wide color range available,and last long time.

c. Experienced toy manufacturer which supply toys to world wide customers for 21 years. The factory is leader of China playground industry.

Installation time

3 days (3 persons) for size around 80m2

User age

3-12 years

Capacity

5-20 kids for 50m2

Used for

kindergarten, preschool, shopping mall, restaurant, coffee shop, amusement park, residential area....

Packing

Plastic parts: Bubble bag and PP film;

Steel components: Cotton fabric and PP film.

Warranty Period

5 years for plastic parts, 3 years for steel component, One year for others

Notice

1. Please check the fasteners regularly to assure firm and safety structure.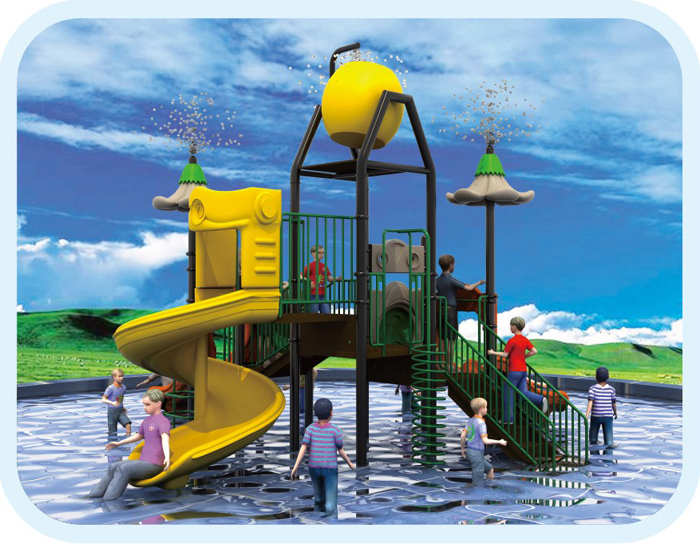 Top View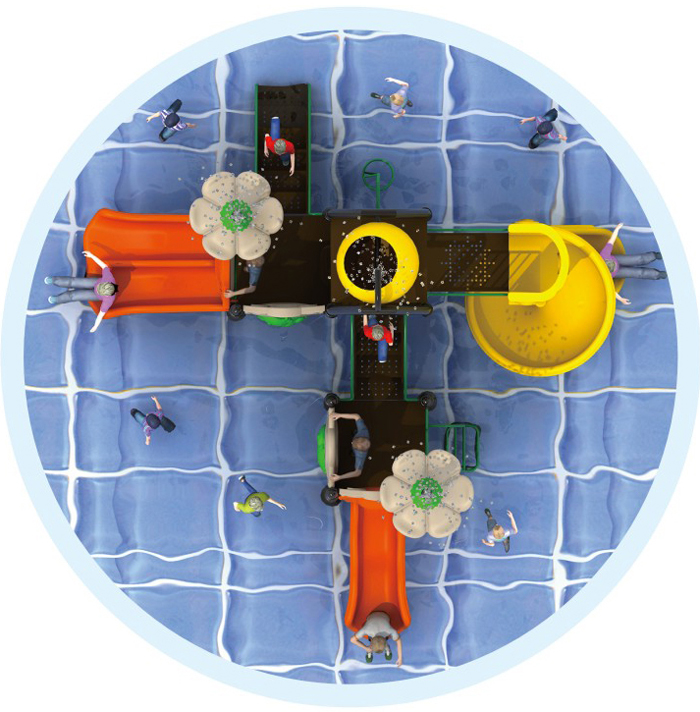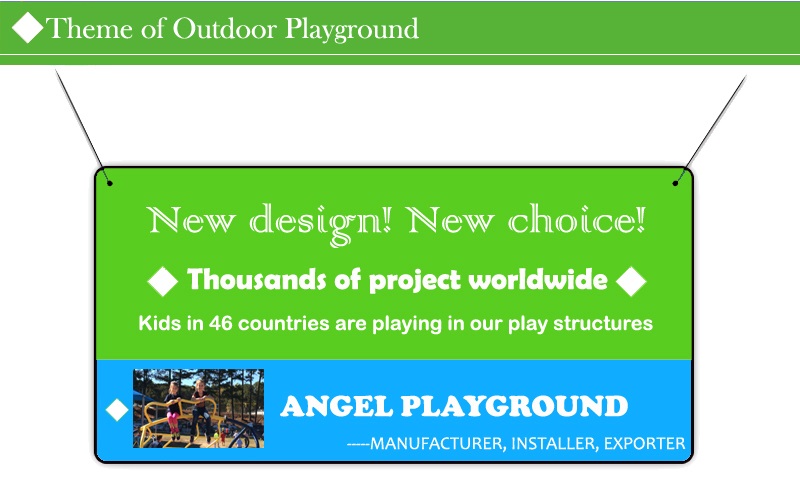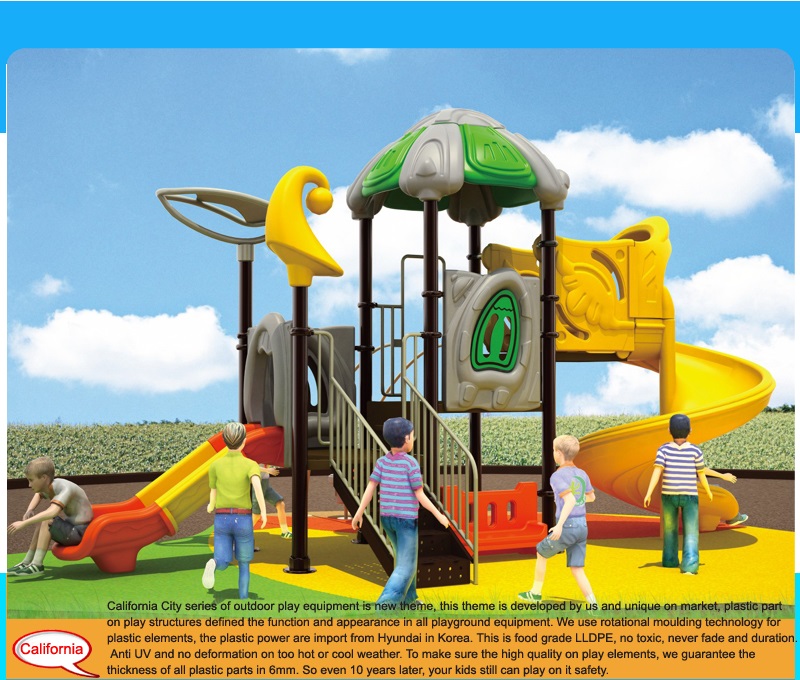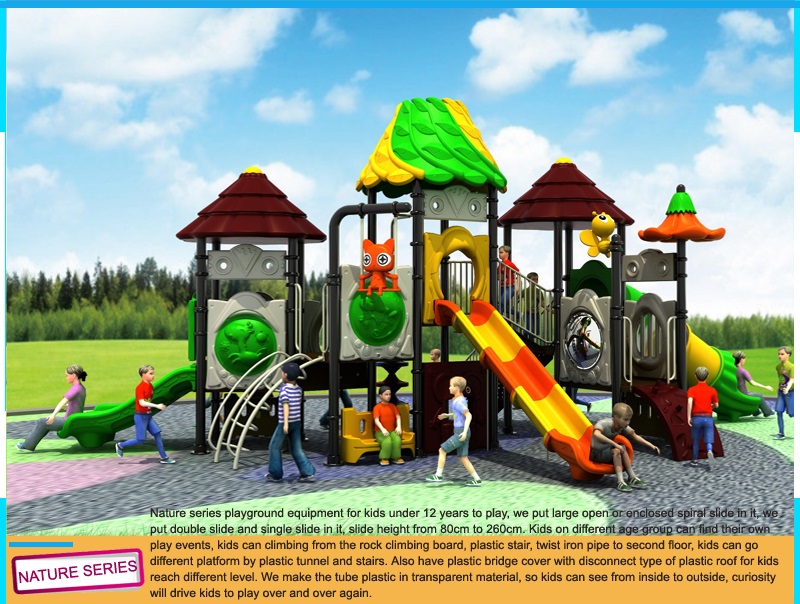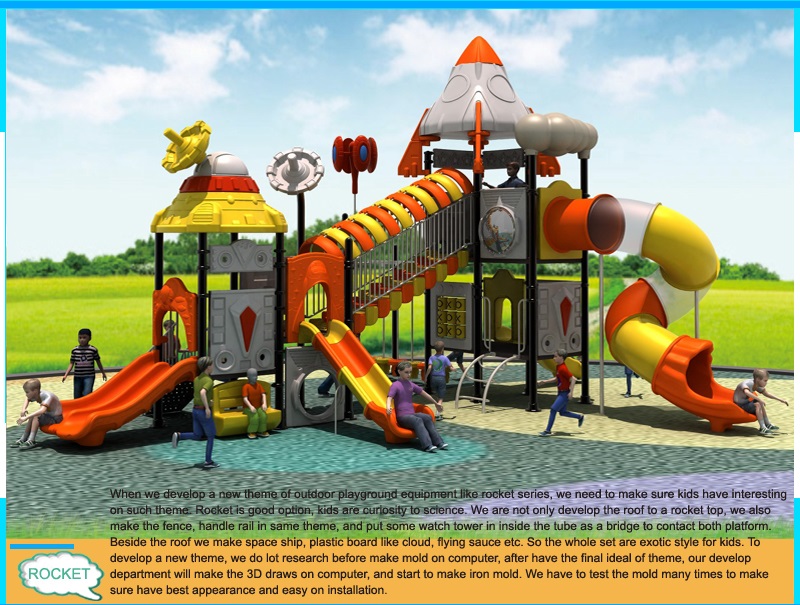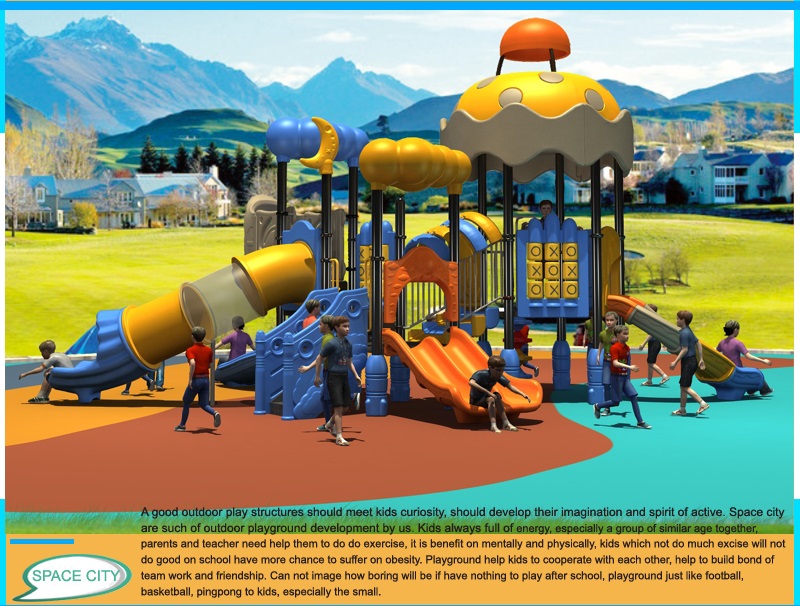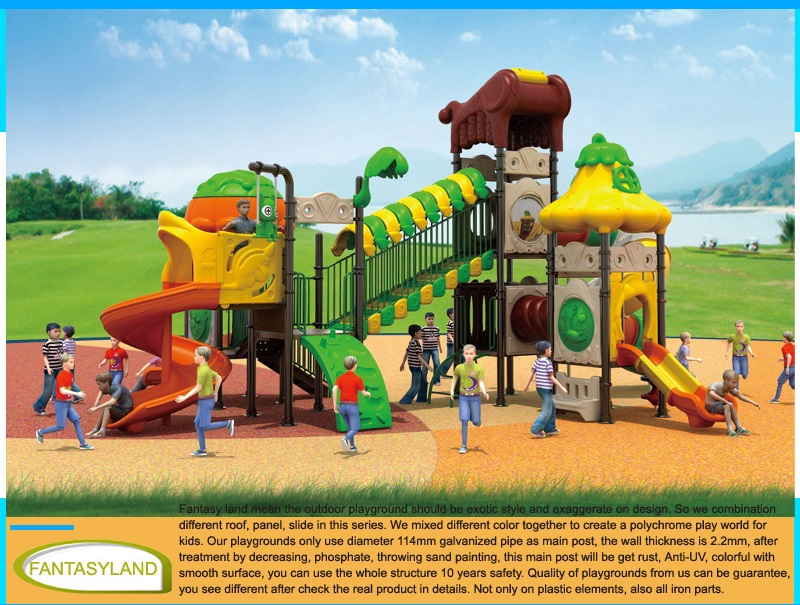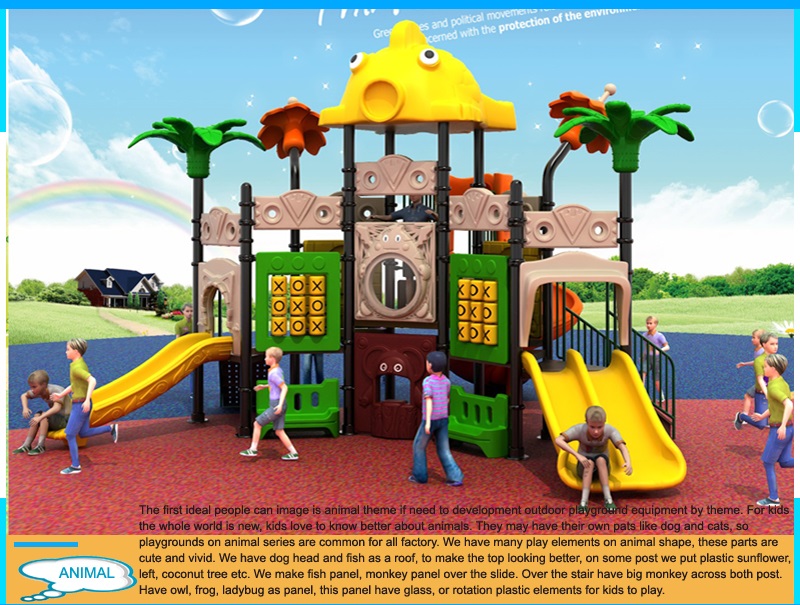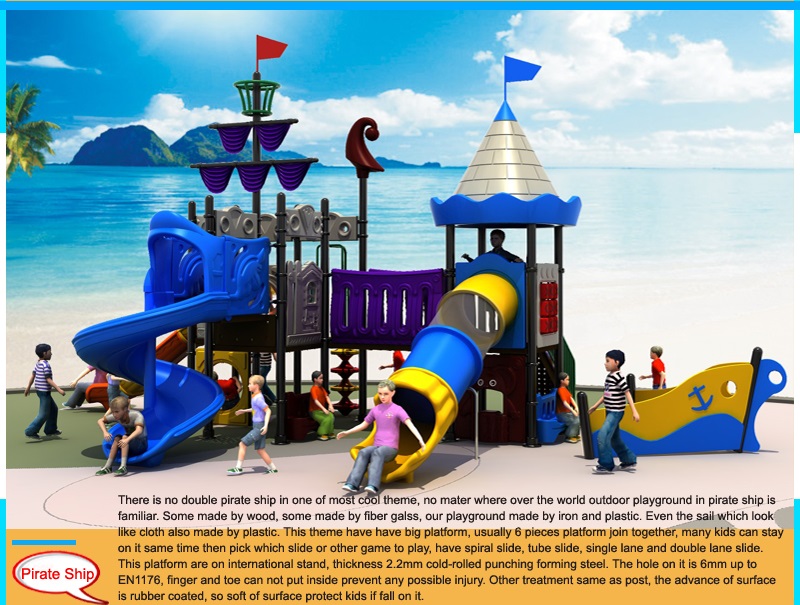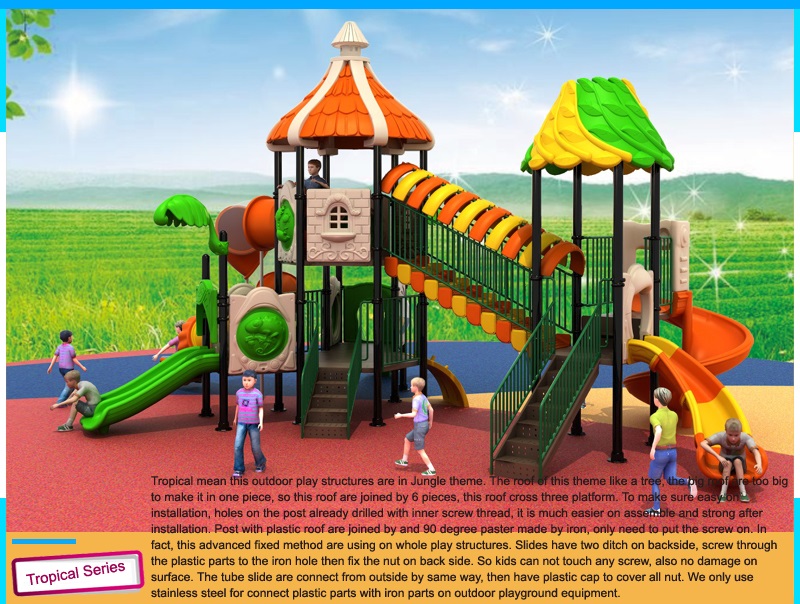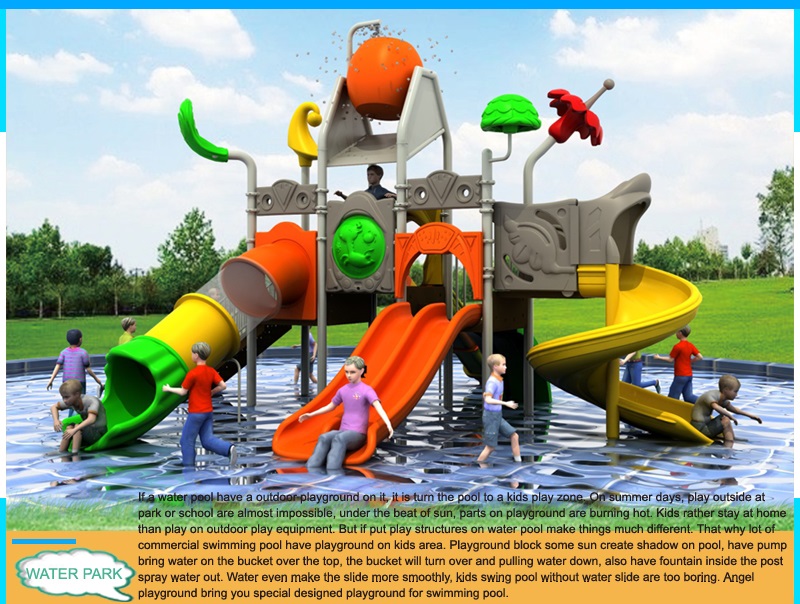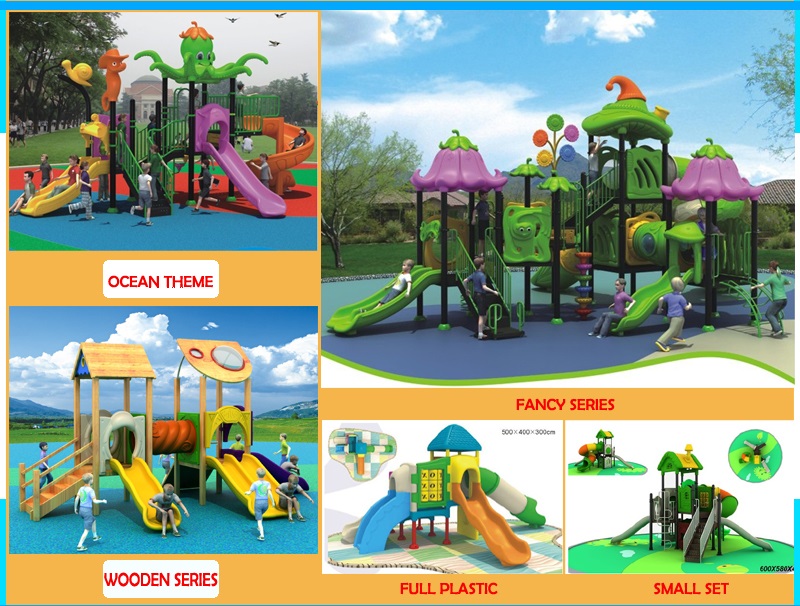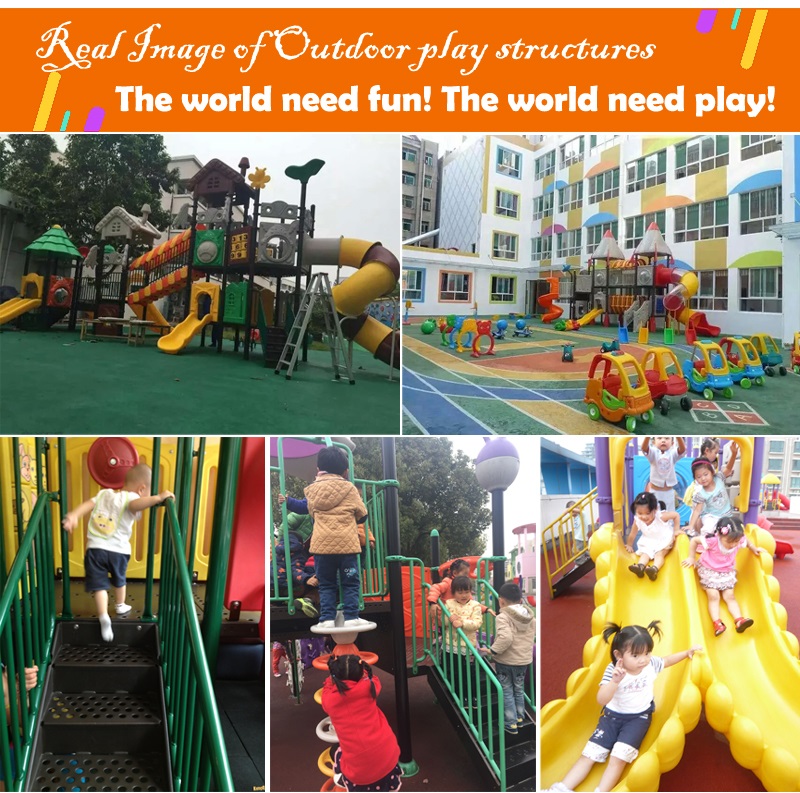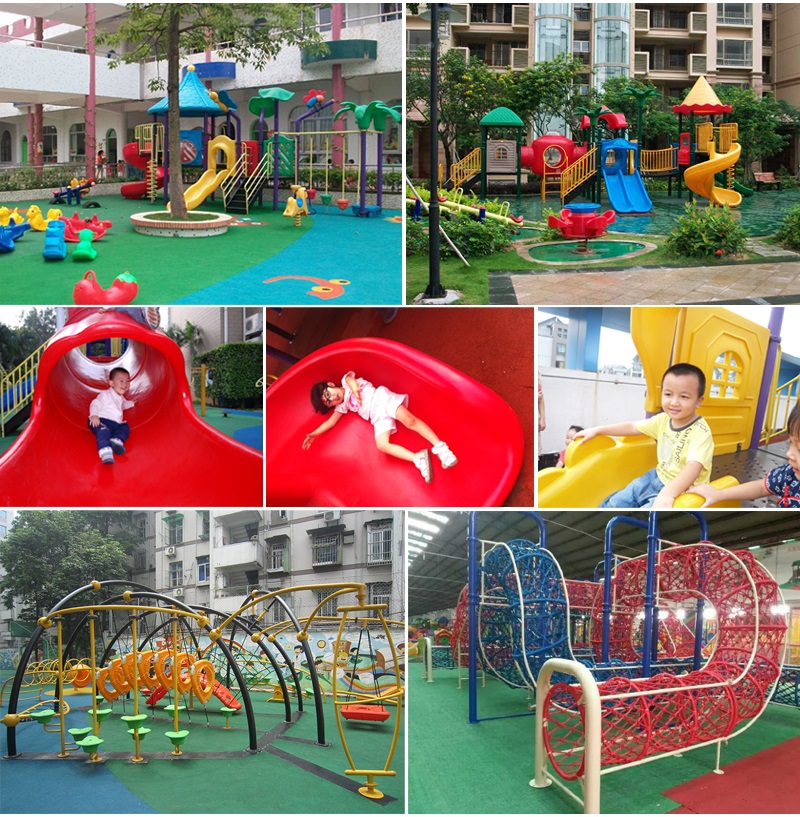 In Outdoor Play Structures, Children Learn the Virtue of Sympathy
Sympathy or compassion is considered as true virtues in today's society. It has the quality of raising the feeling of humanity's beauty and dignity to a principle. Sympathy is a feeling that bide deep in people's heart that people, especially adults, would not easily display it in front of others. While children would show their feelings of sympathy whenever they see people getting hurt or feeling unhappy. Actually, sympathy is a feeling that everyone is born with, as time went by, however, it is gradually disappearing as they grow older. This is not a good phenomenon because people without sympathy would act like cold and emotionless machines. So it is necessary to keep children's sympathy while they are having fun in the outdoor play structures.
First of all, sympathy is the steady ground on which a harmony society stands. In recent years, we could always hear from the news that passengers ignore old men who fell down on the road for fear of being charged by the old man's families for knocking him down. The moral of our society is degrading seriously in recent years and people's sympathy can be seldom found. I think the main reason that leads to such a phenomenon lies in that people are less frank. They began to cheat those who hand out help with sympathy so people with sympathy turn to be alert with everyone instead of being honest to stranger or even show sympathy toward them. Therefore, the first thing that an outdoor play structure should teach kids is how to be honest.
In addition, sympathy is one of the most important sources of social happiness. We have to bear in mind that the feeling of sympathy is not totally gone, it is binding in the deep soul. If we try to call it out, things will be much different. Just like a smile can melt the hard ice sheet, sympathy can also break the hard barrier between people's heart. It will not do much harm if your step forward to hand out to offer your help to those who need it. The feeling of sympathy is infected, those who received your warm help would also pass it to the next person. As long as the stream of sympathy never stops running, the future of our society would be bright. Children in the outdoor playground should also join the team of passing help to others.
All in all, it is through the effort of all individuals that sympathy can be spread to every corner of the world. So let's start the project from now on, from everyone living in the society, including young children playing in the outdoor play structure.