Tree House
Product name: commercial playground manufacturer
Model:HP-H1511
Size (CM):1260X650X540
Size (FT):41.3x21.3x17.7
Size:1260X650X540
Price (FOB): 

$8720.00

Welcome to Angel playground
Product: HP-H1511
Size: 1260X650X540
Modules
Theme roof,single slide,double slide, plastic tube with transparent part, net tube, theme panel, steel deck, steel post, climbing board,ladder,bridge...
Material:
a. Plastic component: LLDPE (Linear Low Density Polyethylene)
b.Metal component: Galvanized steel pipe
c. Post: galvanized steel pipe with normal thickness 2.0mm
d. Deck, stair: Steel plate, plastic powder coated or PVC coated;
e. Fasteners: SS304
Advantages:
a. Food grade plastic with wide color range available,and last long keep brand new.
b. With EU standard EN1176 GS safety certificate which verified by TUV NORD.
c. Experienced toy manufacturer which supply toys to world wide customers, The factory is leader of China Teaching tool and Education toy industry
Installation time 3 days (5 persons)
User age 3-12 years
Capacity 15-65 persons
Used for: Amusement park, residential area, kindergarten, preschool, shopping mall, restaurant, backyard
Packing:
Plastic parts: Bubble bag and PP film;
Steel components: Cotton fabric and PP film.
Warranty Period:
5 years for plastic parts, steel posts,metal decks and stairs; 3 years for steel component.
Notice:1. Please check the fasteners regularly to assure firm and safety structure.
2. Please keep kids play under adults supervision.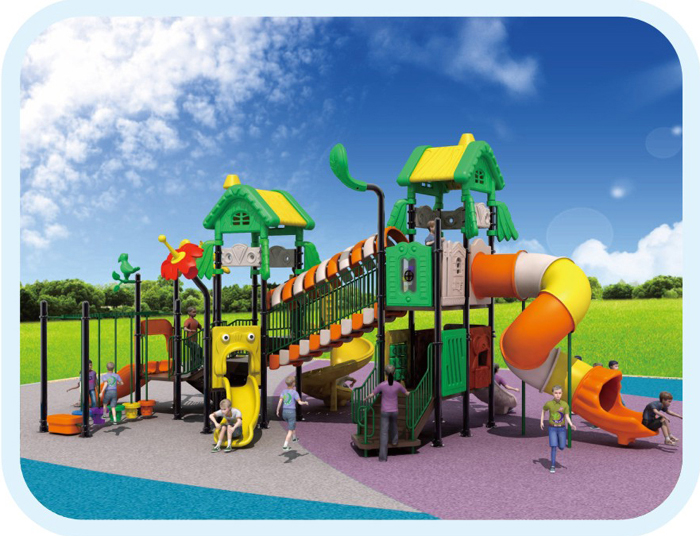 Top View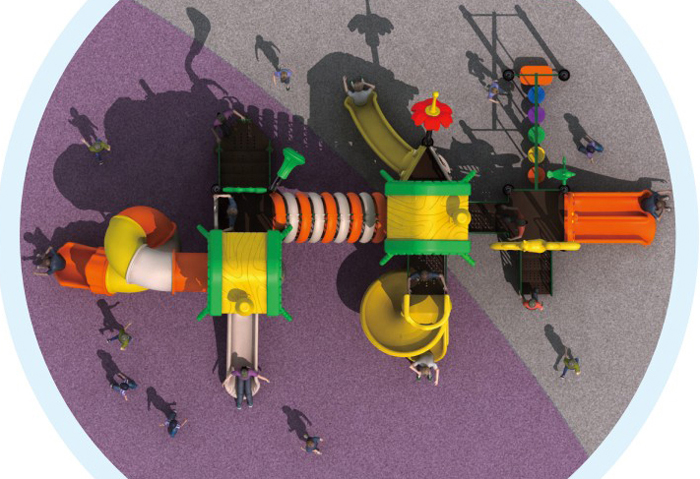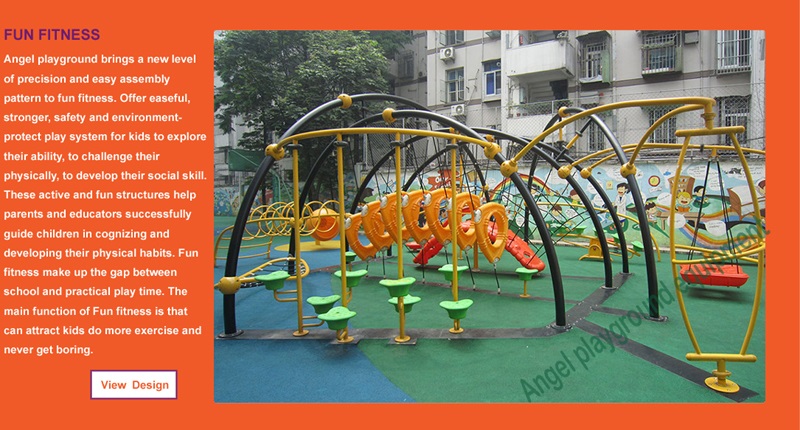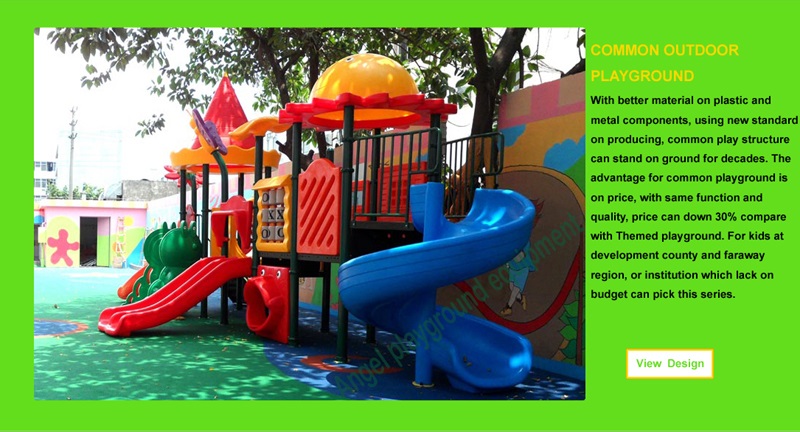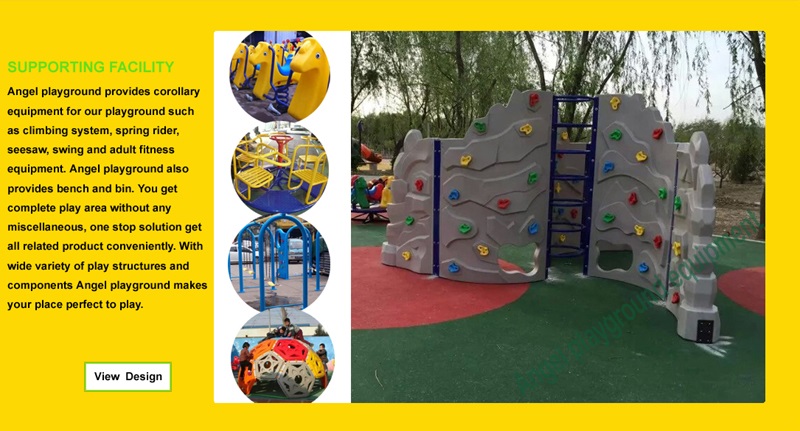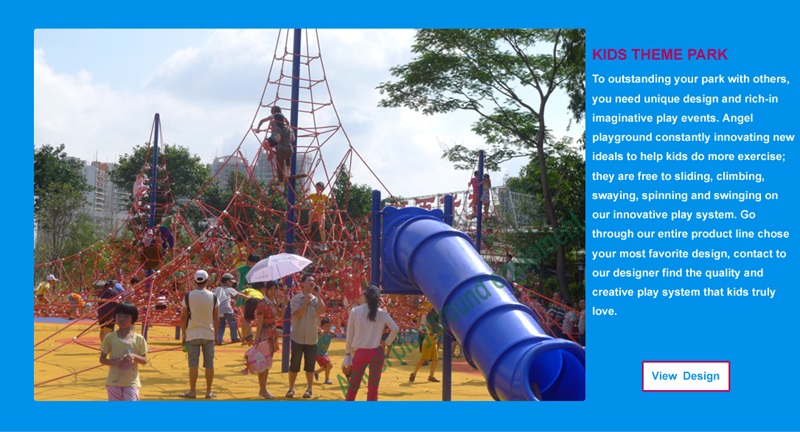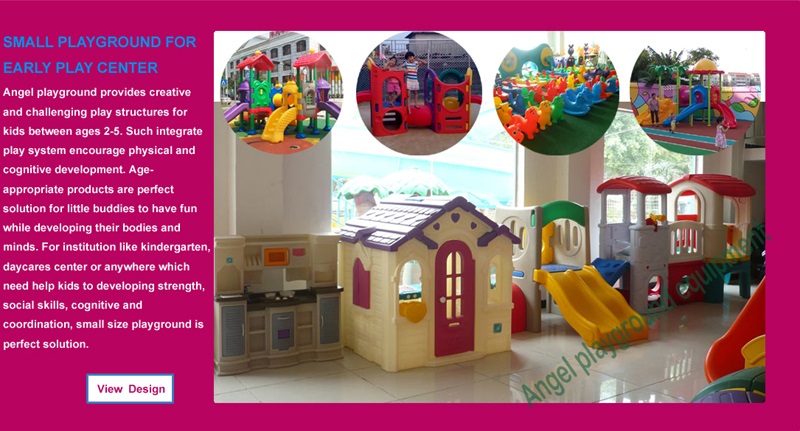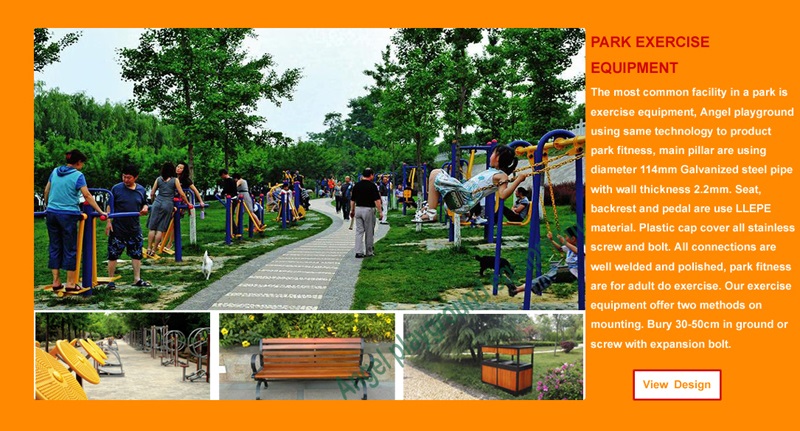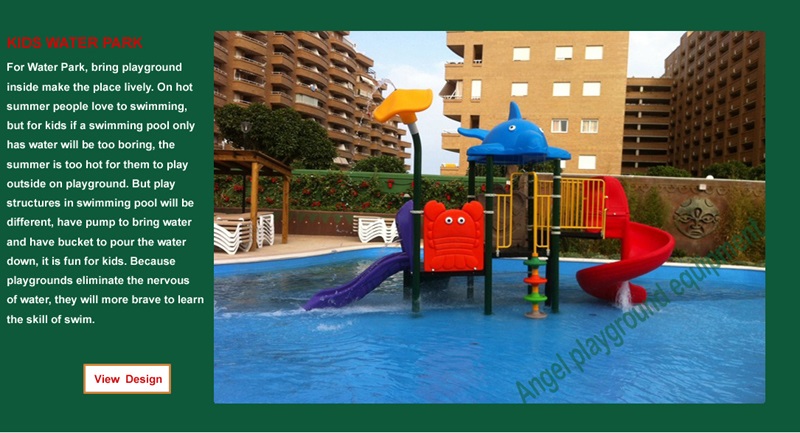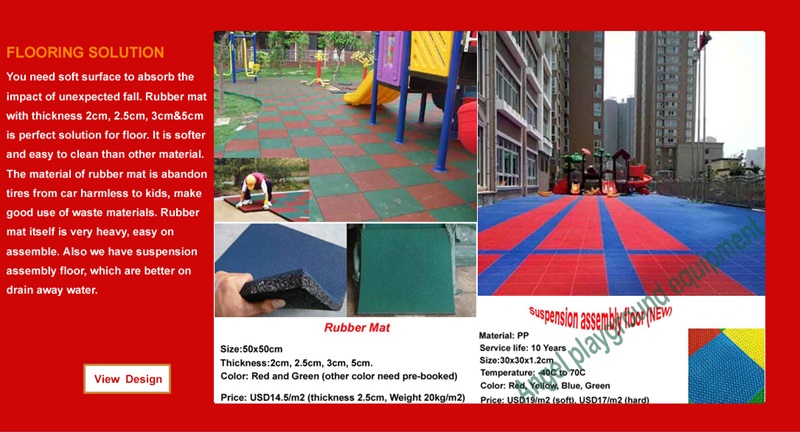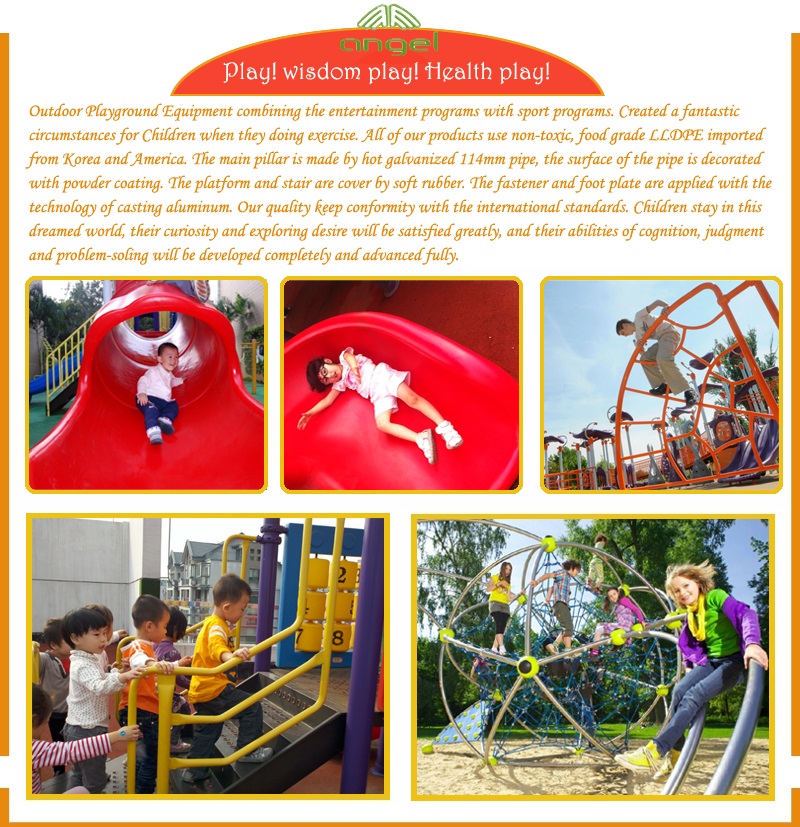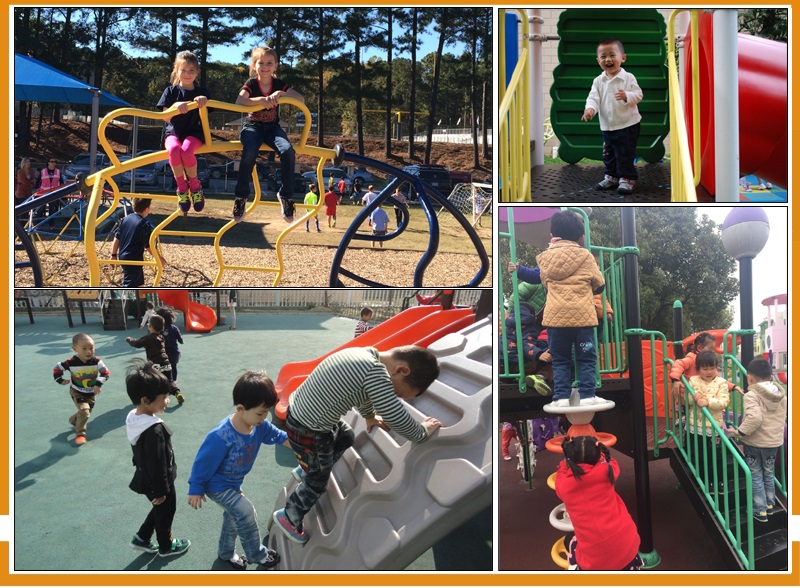 Outdoor Playground Needs Highly Interactive Equipment
The term interaction is widely used, most existing software, however, of all types, can at best be described as only very slightly interactive. A good model of interaction is conversation between two people, where each is paying close attention to what the other person is saying. The same function of interaction also needs to be developed in outdoor playground where kids spend their time with other children. Similar to the problem faced by software, the equipment in most outdoor playground also lack the strong character of interaction. Each piece of equipment is designed for one kid to have fun at a time, which makes it very ineffective for kids to enjoy the happiness of group work. Therefore, I believe that the function of outdoor playground equipment should be promotes as soon as possible.
To begin with, as interaction is one of the most efficient ways to improve children's ability in learning, all schools and other teaching institutions are now applying teaching equipment in class to help percent students learn better. While outdoor playground should keep up with the pace of development to use equipment that is beneficial for children. Interactive devices like trampoline beds, larger slides as well as more advances seesaws which could carry more kids. These are just what kids are exactly in need of at this moment.
In addition, the process of playing is a process is making interactions with other kids. While all the interpersonal interaction started with communication or benefit sharing. Why would there appears an obvious tendency of more and more apps for chat being installed into our phones and computers, that is exactly because people need communication, therefore a mysterious interaction is built between people to people. The world is becoming smaller with the application of devices for interactions. The same is true in outdoor playground. The more interaction there is between kids to kids, the better relationship they will get with all the other kids.
Last but not least, interaction is a dispensable part of success. Man who works alone cannot achieve success, or at least they'll find it hard to get their ideas accepted by others. So it is only through interaction that he can widespread his opinions and get in alliance with a group of people who support your idea. Though interaction can lead to some bad consequences like being laughed at or getting objected from time to time, but as a whole progress is made for, it is not only you alone who are working on the project. In outdoor playground, kids also need to rely on others to help them to achieve a goal.
All in all, it is only by interaction with other that people can make more progress. Therefore, outdoor playground needs more interactive equipment to satisfy kids.