Tree House
Product name: commercial playground equipment factory
Model:HP-H1510
Size (CM):760X580X450
Size (FT):24.9x19x14.8
Size:760X580X450
Price (FOB): 

$3810.00

Welcome to Angel playground
Product: HP-H1510
Size: 760X580X450
Modules
Theme roof,single slide,double slide, plastic tube with transparent part, net tube, theme panel, steel deck, steel post, climbing board,ladder,bridge...
Material:
a. Plastic component: LLDPE (Linear Low Density Polyethylene)
b.Metal component: Galvanized steel pipe
c. Post: galvanized steel pipe with normal thickness 2.0mm
d. Deck, stair: Steel plate, plastic powder coated or PVC coated;
e. Fasteners: SS304
Advantages:
a. Food grade plastic with wide color range available,and last long keep brand new.
b. With EU standard EN1176 GS safety certificate which verified by TUV NORD.
c. Experienced toy manufacturer which supply toys to world wide customers, The factory is leader of China Teaching tool and Education toy industry
Installation time 3 days (5 persons)
User age 3-12 years
Capacity 15-65 persons
Used for: Amusement park, residential area, kindergarten, preschool, shopping mall, restaurant, backyard
Packing:
Plastic parts: Bubble bag and PP film;
Steel components: Cotton fabric and PP film.
Warranty Period:
5 years for plastic parts, steel posts,metal decks and stairs; 3 years for steel component.
Notice:1. Please check the fasteners regularly to assure firm and safety structure.
2. Please keep kids play under adults supervision.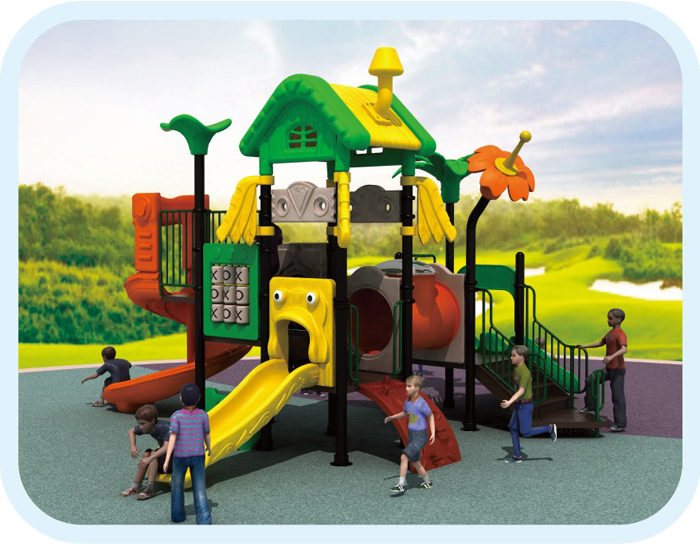 Top View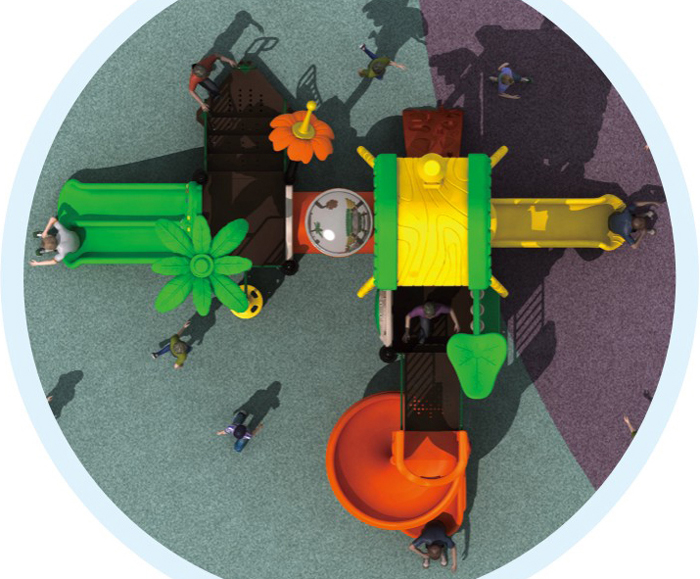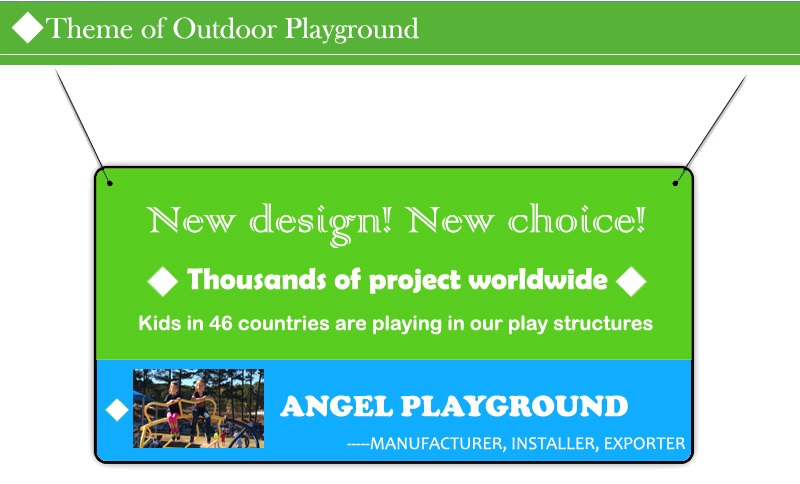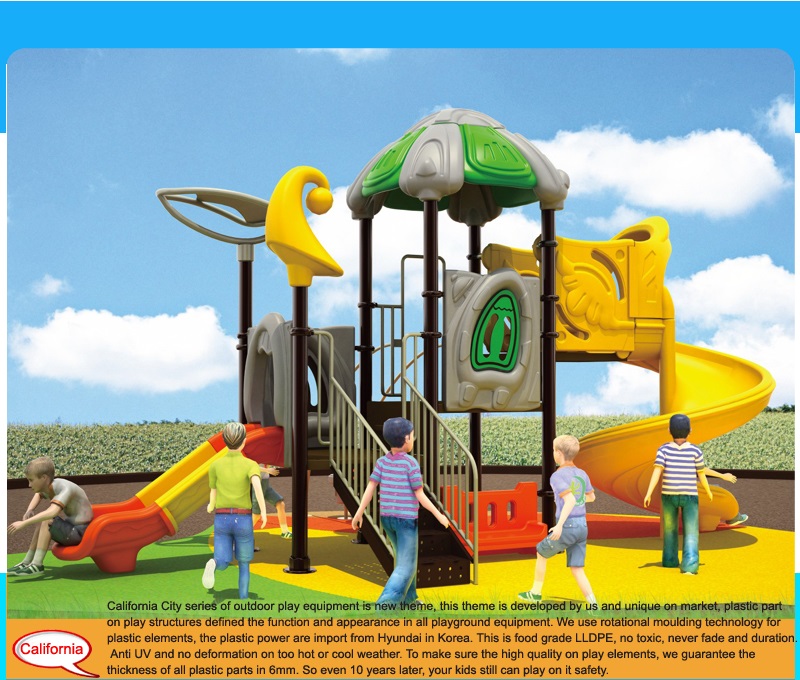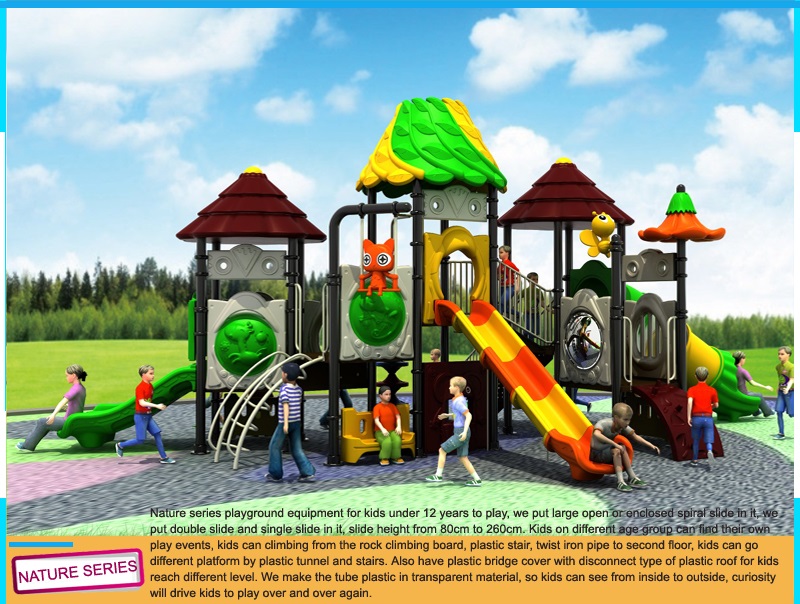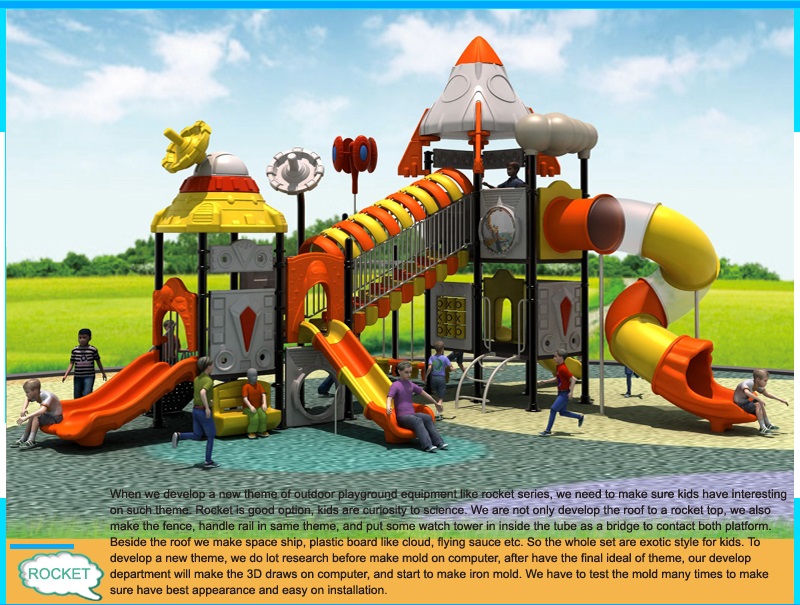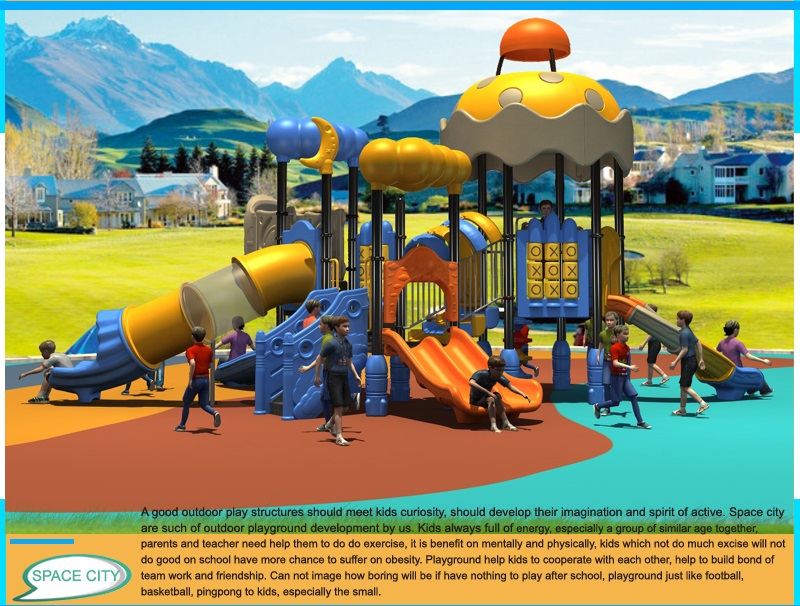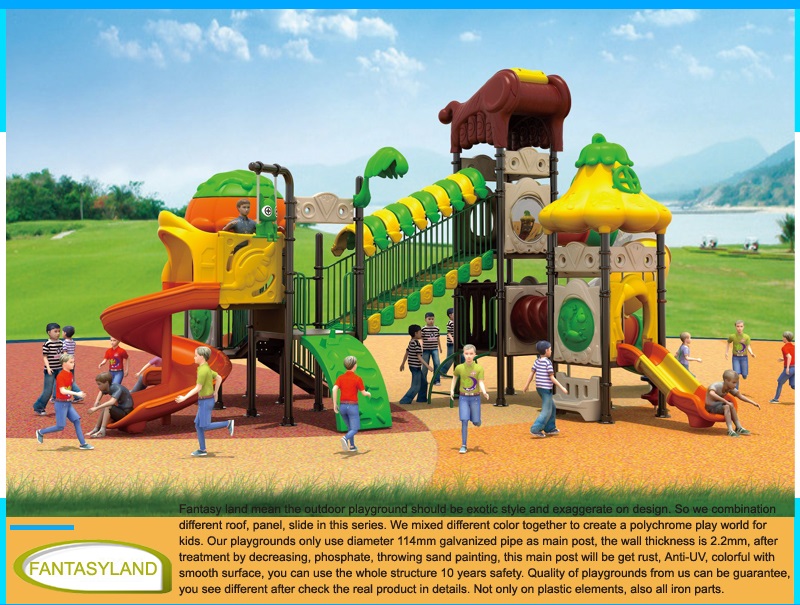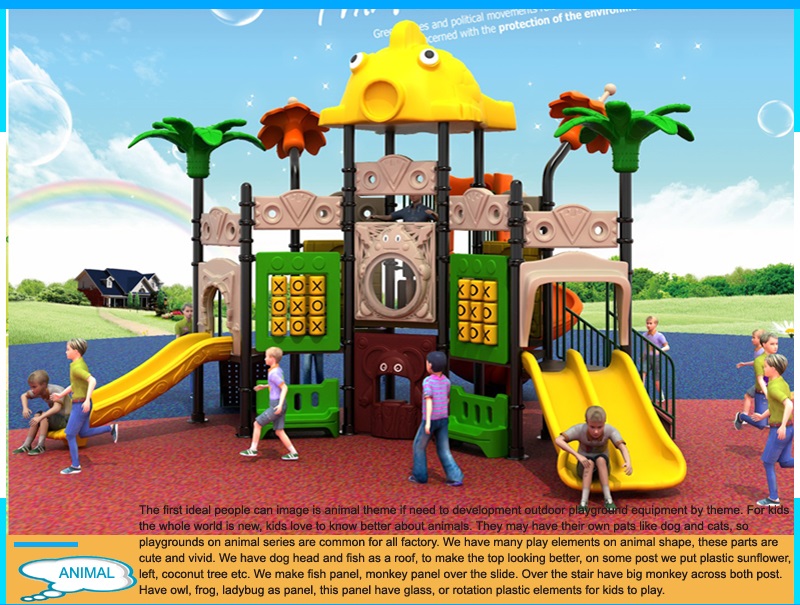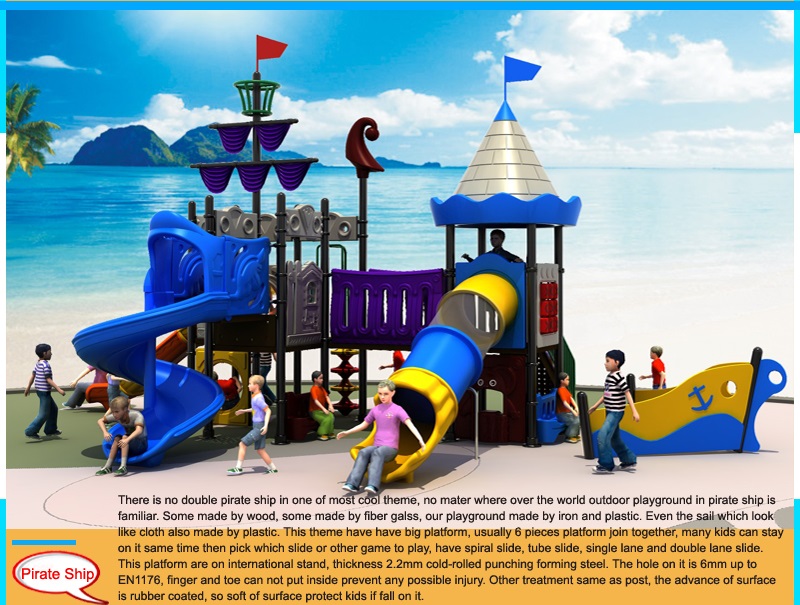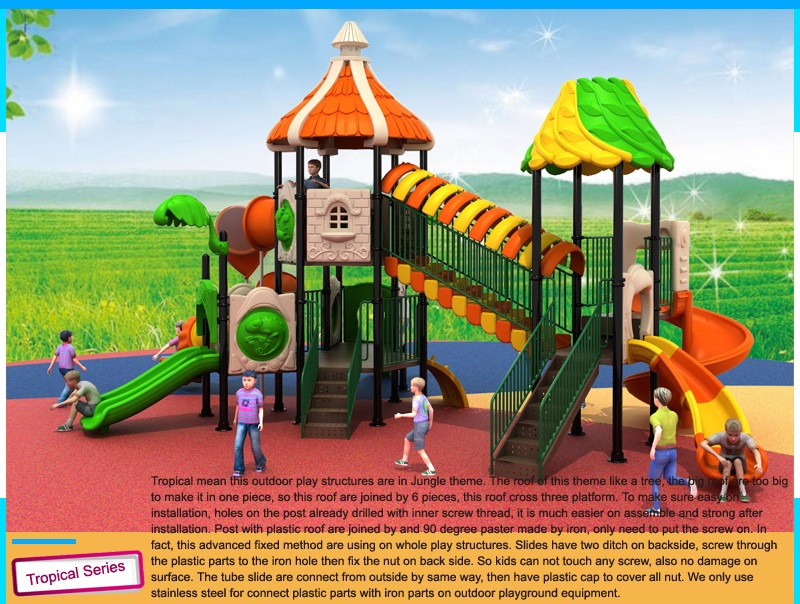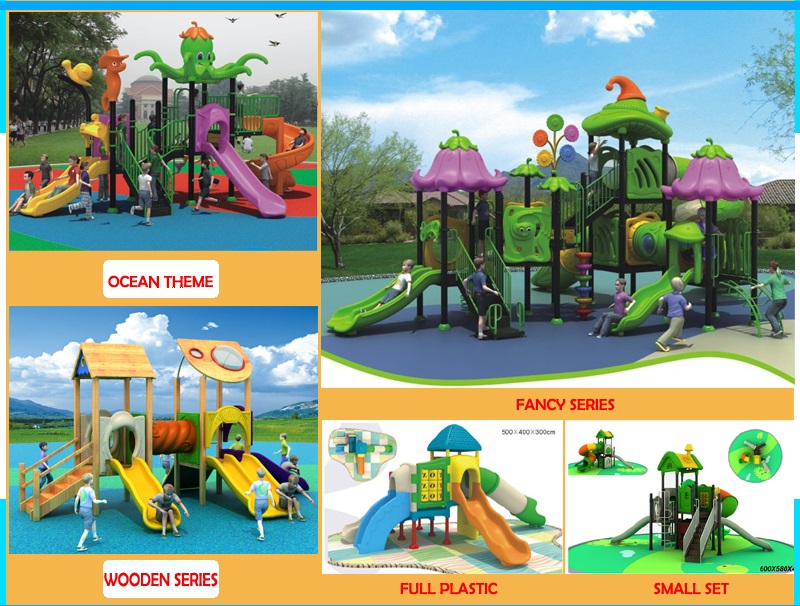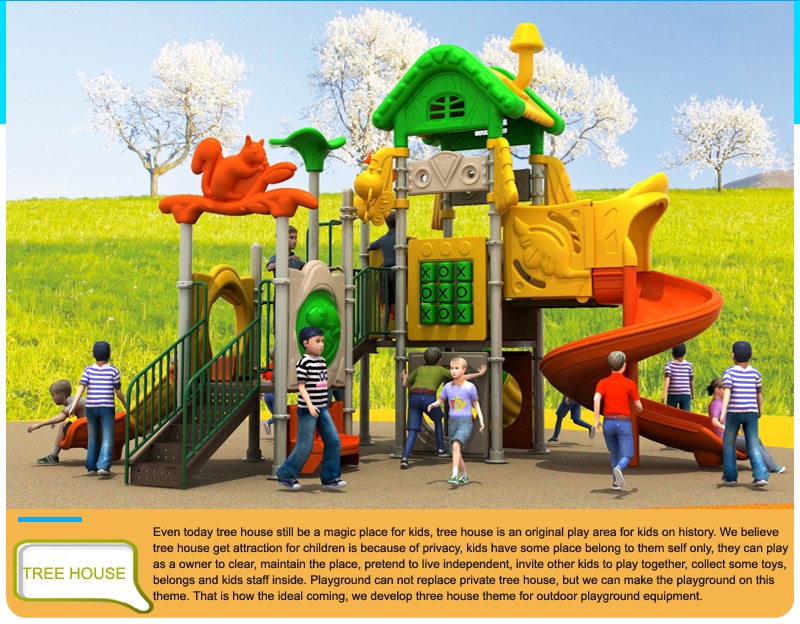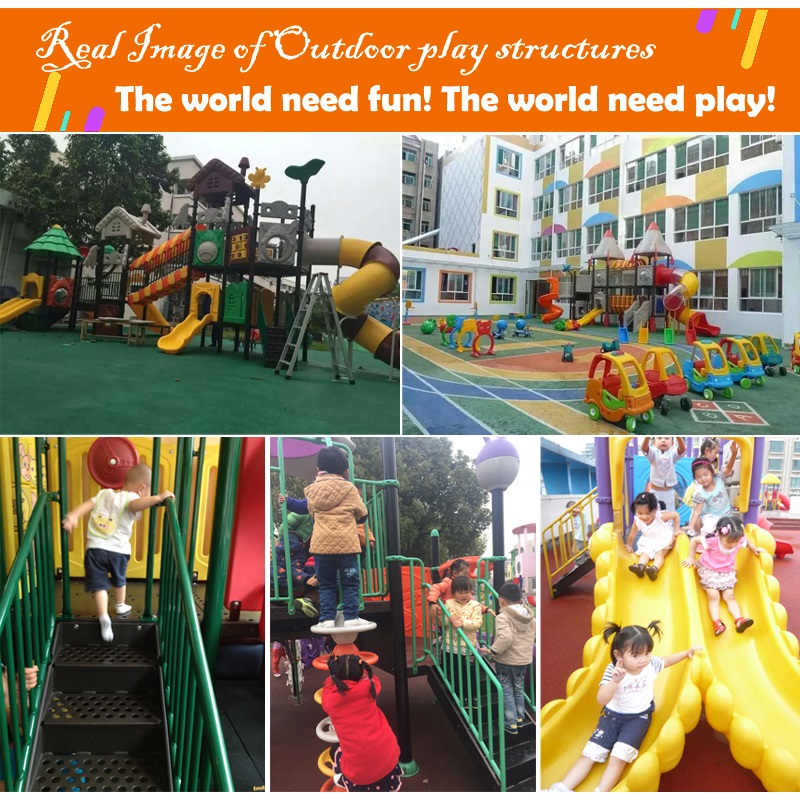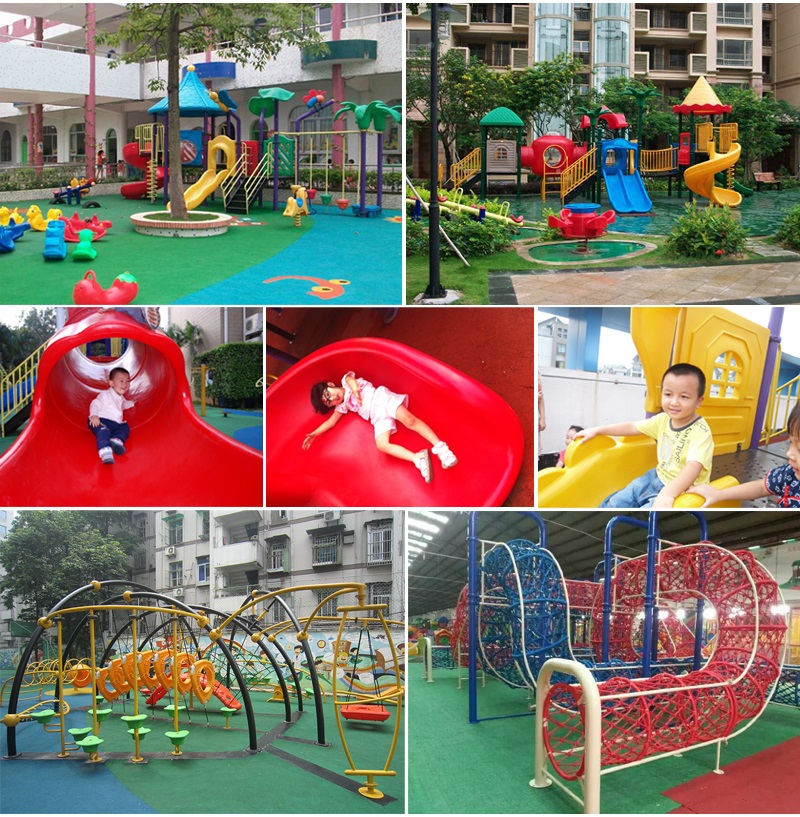 Doing Activities in Outdoor Play Equipment Helps Kids Wake up Better in the Morning
Getting out of bed should be an Olympic sport. It's that hard. But you should want to be the Michael Phelps of rolling out of the hay, because if you ruin your sleep, you can ruin your life. Chronic sleep loss has been linked to heart disease, stroke, and diabetes. It can also impair the thinking and learning processes, while contributing to symptoms of depression. While it's common to see than most kids are having the problem of waking up at a regular time and feel they get enough. Therefore, they need something to help them wake up better in the morning. Doing activities in the outdoor play equipment, I guess, may do them a favor.
To begin with, most parents found it hard to persuade your kids to sleep as early as possible, they would find every excuse to escape going to bed. While on the morning of the next day, they would fail to get up early. On school days, waking them up early in order that they won't get school late would make them feel sleepy all day line for not getting enough sleep. A good night sleep is a start of good day, including a start of a nice wake- up. It is of great importance to have our kids form a good sleeping habit first. The first thing we should do is to get them build up the habit of sleeping up early. The only way to drive them to bed is to make them feel tired after doing a lot of activities in the outdoor play equipment.
Secondly, waking up better lead to good emotion for the day. Kids who feel it hard to wake up would always find it an annoying thing to be taken up by others. Some of them would burst out crying or wearing an angry face for the beginning of a day. A sad emotion would also lead to many other bad consequences like fighting with other kids, being negative toward life...so we can almost say that a good wake-up decide the condition of a whole day. Concerning the ways of setting clocks or just calling them up, the best way is no doubt to let them wake up by themselves. But how to achieve it? We can set up a thing that is going to do the next day, liking going the outdoor play equipment or eating a big meal in the KFC, etc. then kids would wake up by their consciousness and would be happy about waking up on time.
In a word, outdoor play equipment can not only function as a place to enhance the quality of children's sleep, but also play the role of waking children up better.