Tree House
Product name: kids outdoor playground factory
Model:HP-H1501
Size (CM):1270X820X590
Size (FT):41.7x26.9x19.4
Size:1270X820X590
Price (FOB): 

$8184.00

Welcome to Angel playground
Product: HP-H1501
Modules: 1270X820X590
Theme roof,single slide,double slide, plastic tube with transparent part, net tube, theme panel, steel deck, steel post, climbing board,ladder,bridge...
Material:
a. Plastic component: LLDPE (Linear Low Density Polyethylene)
b.Metal component: Galvanized steel pipe
c. Post: galvanized steel pipe with normal thickness 2.0mm
d. Deck, stair: Steel plate, plastic powder coated or PVC coated;
e. Fasteners: SS304
Advantages:
a. Food grade plastic with wide color range available,and last long keep brand new.
b. With EU standard EN1176 GS safety certificate which verified by TUV NORD.
c. Experienced toy manufacturer which supply toys to world wide customers, The factory is leader of China Teaching tool and Education toy industry
Installation time 3 days (5 persons)
User age 3-12 years
Capacity 15-65 persons
Used for: Amusement park, residential area, kindergarten, preschool, shopping mall, restaurant, backyard
Packing:
Plastic parts: Bubble bag and PP film;
Steel components: Cotton fabric and PP film.
Warranty Period:
5 years for plastic parts, steel posts,metal decks and stairs; 3 years for steel component.
Notice:1. Please check the fasteners regularly to assure firm and safety structure.
2. Please keep kids play under adults supervision.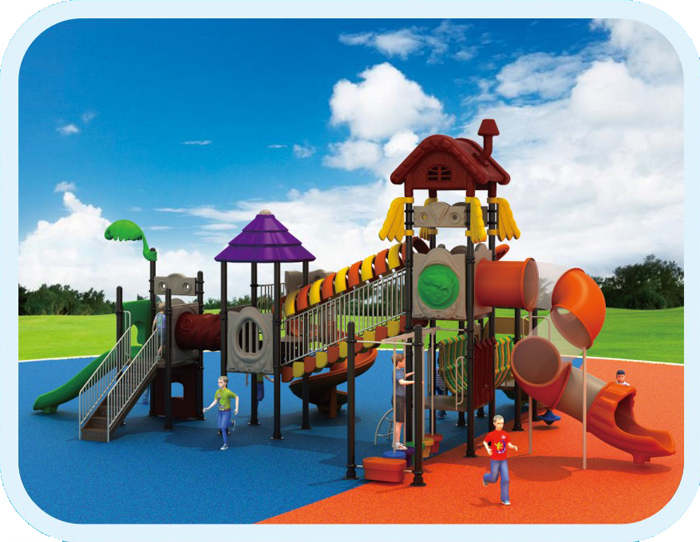 Top View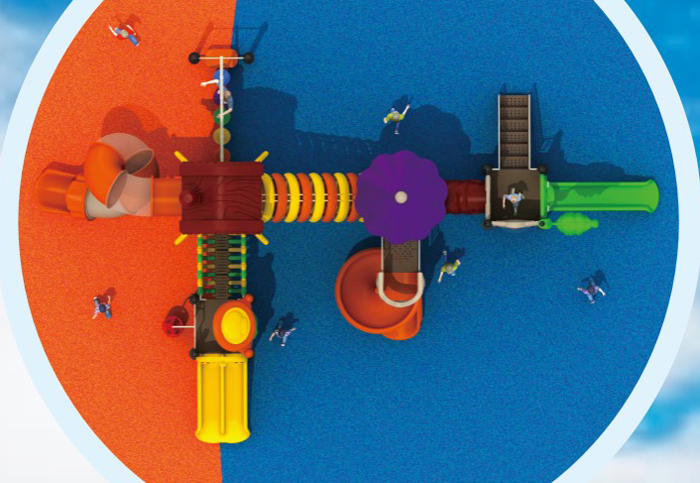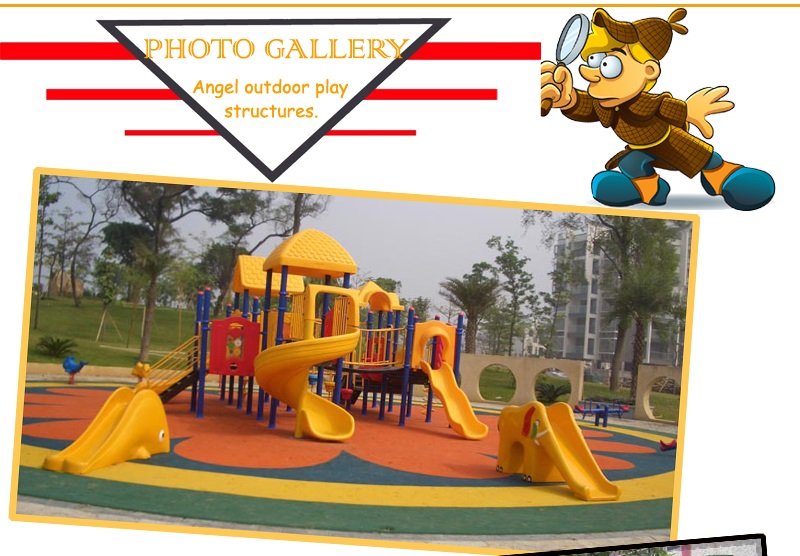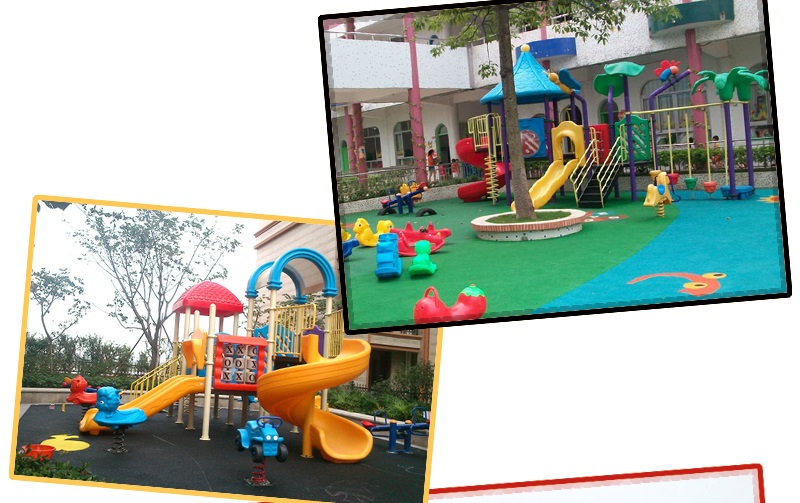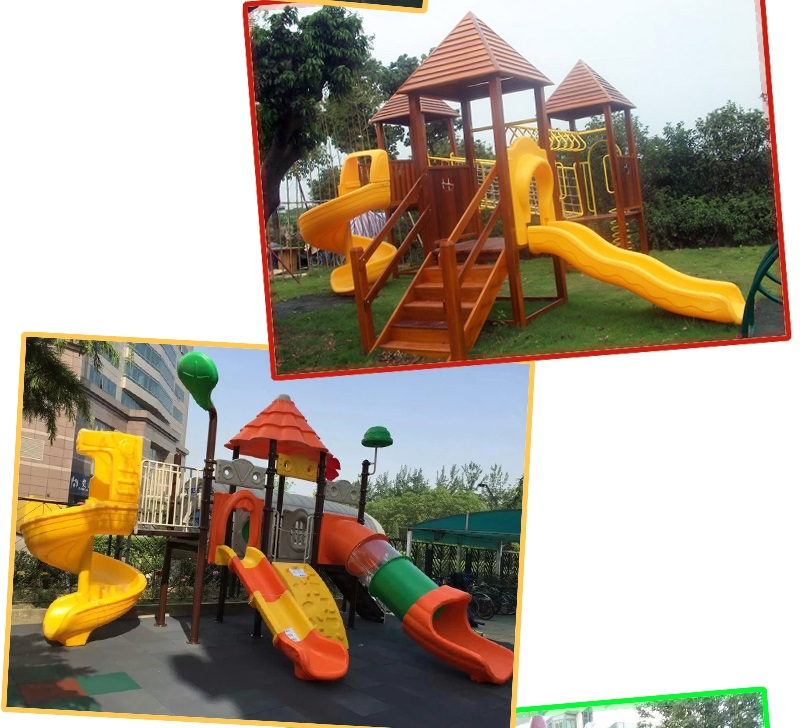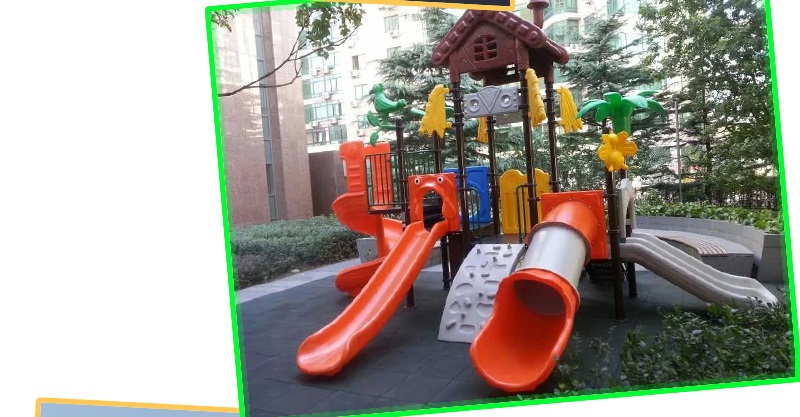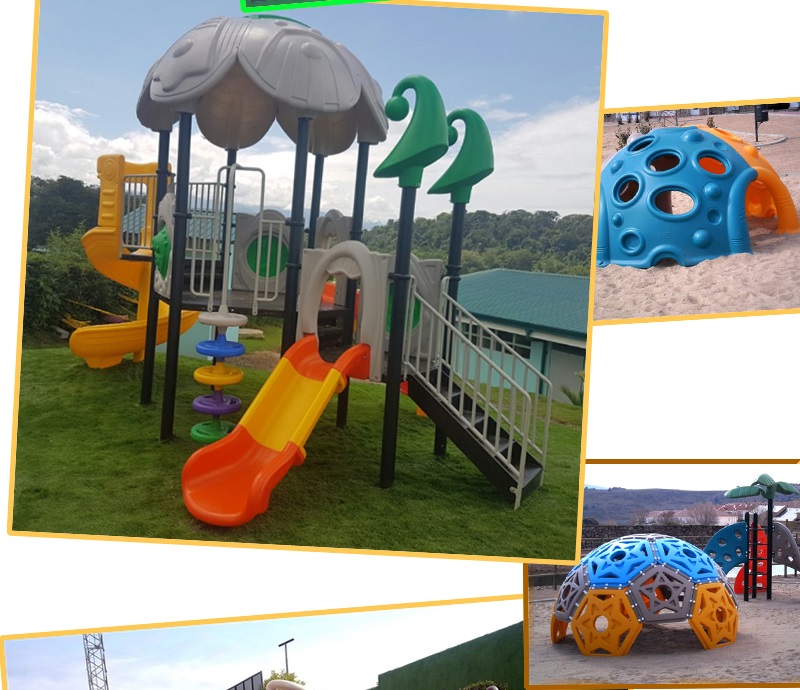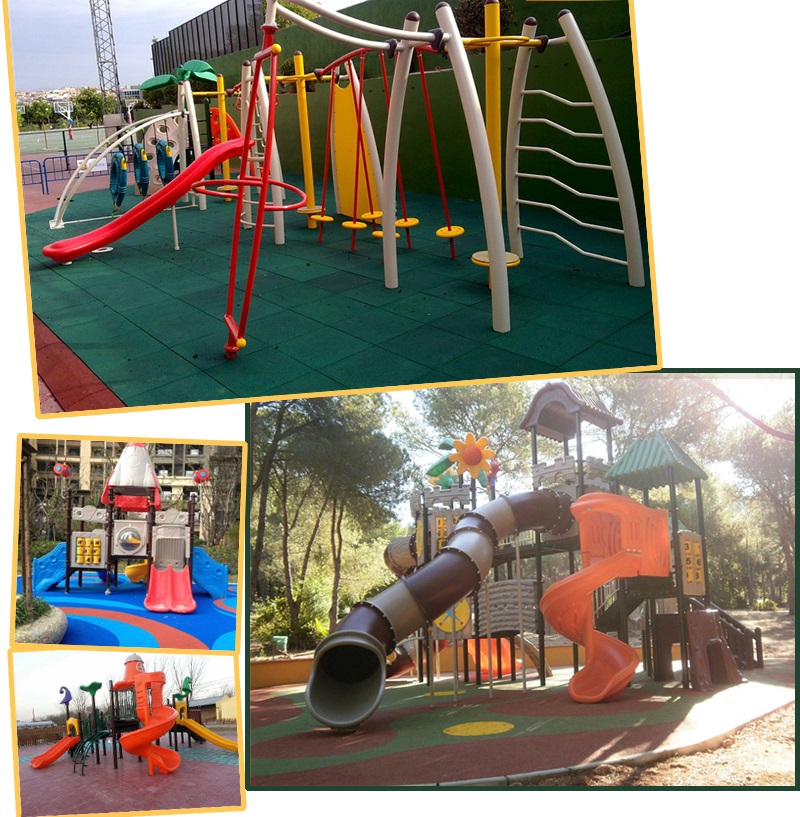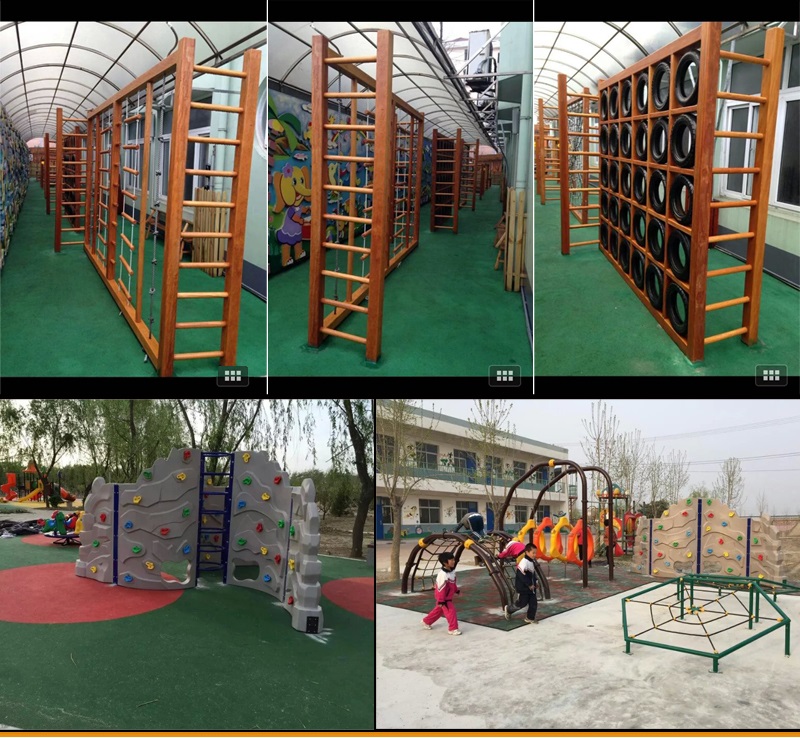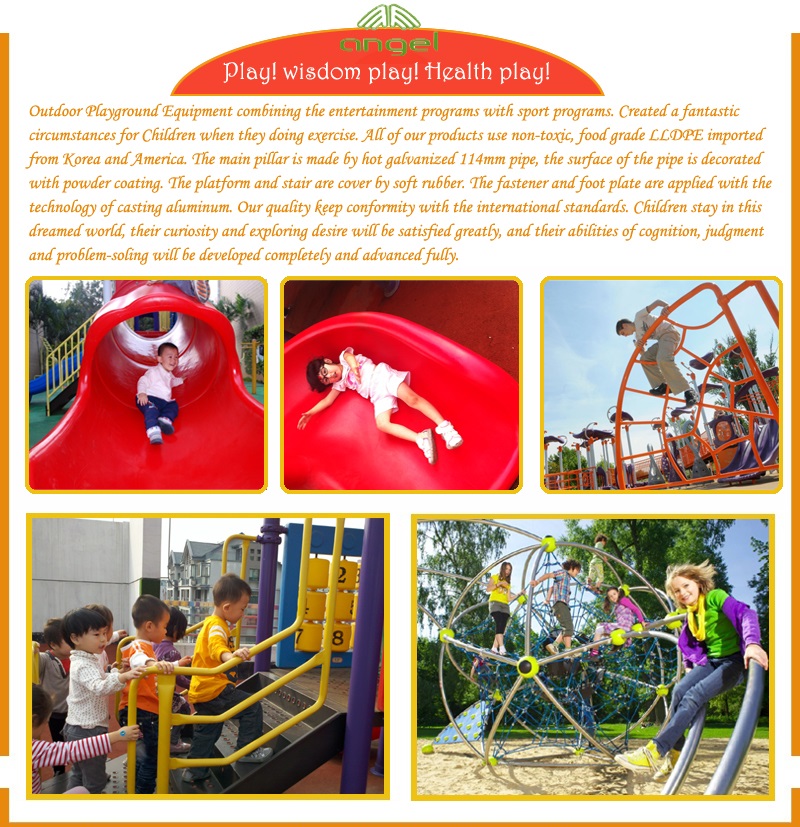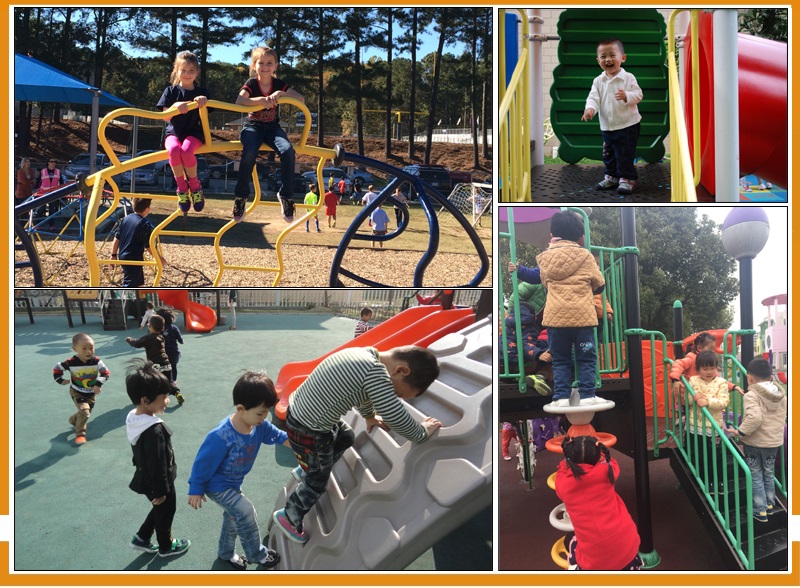 Should Outdoor Play Equipment Reserve Some Classical Games for Children?
Recently, I've heard about the news that Nintendo will finally launch its iconic character Mario on smart phones starting with a running game for the iPhone called Super Mario Run. Nintendo's Shigeru Miyamoto, father of Mario, took to the stage at the Bill Graham Civic Auditorium in San Francisco alongside Apple's chief executive Tim Cook to announce the coming game. Cook said: "Since the launch of the App Store someone has been missing on the App Store, but I'm glad to say, he's arrived now." This game remind me of my childhood when we haven't got a formal outdoor play equipment for us to have fun. Nowadays, however, the appearance of modern outdoor play structure took a lot of classical games out of children's life, and replaces them with equipment and machines. I, as an adult with a colorful childhood thanks to those simple, traditional games, am strongly appealing for the return of some classical games in the outdoor play structures.
On the one hand, classical games are not only something full of interests for children, but also attractive for parents. Most parents feel reluctant to spare sometime in the outdoor play equipment with their kids partly for the reason that they treat outdoor play equipment as somewhere with little attraction to them. They showed a ejective attitude toward the noisy environment and wonder why there couldn't be somewhere as natural as the playground where they once had fun with their peers. Therefore, if the there will be more classical games reserved for kids nowadays, it will no doubt add a lot more fun to the outdoor play structure.
On the other hand, some classical games bear the advantage of being free of the restrictions from space and time. Though today's activities played in the outdoor play equipment are much more interesting and are in various kinds, we have to admit that it failed to get rid of the disadvantage of being restrained by places and time. At the same time, as outdoor play structures provide kids with better environment for children to have fun, it is unrealistic for kids to own such a place at their home. While classical games have the advantage of allowing kids to play at anywhere and anytime. And all they need to get is some simple and cheap playing materials.
All in all, the action of outdoor play equipment to reserve traditional games for kids is not a only a successful way to protect traditions and memories, but also an efficient solution for kids who can't haunt play structures often.