Nature Series
Product name: Nature Series cheap outdoor playsets
Model:HP-C1509
Size (CM):630x610x440
Size (FT):20.7x20x14.4
Size:630x610x440
Price (FOB): 

$4212.00

Supplier: Angel outdoor Playground equipment Code No.: HP-C1509 Specification: 630x610x440 Use for park and school
Modules:Theme roof,slide, plastic tube with transparent part, net tube, theme panel, square steel deck, steel post, climbing board,stair,color bridge,
Material:
a. Plastic component: LLDPE (Linear Low Density Polyethylene)
b.Metal component: Galvanized steel pipe
c. Post: galvanized steel pipe with normal thickness 2.0mm
d. Deck, stair: Steel plate, plastic powder coated or PVC coated;
e. Fasteners: SS304
Capacity: 5-20 kids for 50m2 Age for: 3-12 years Leading time: 12-15 days after receiving the deposit.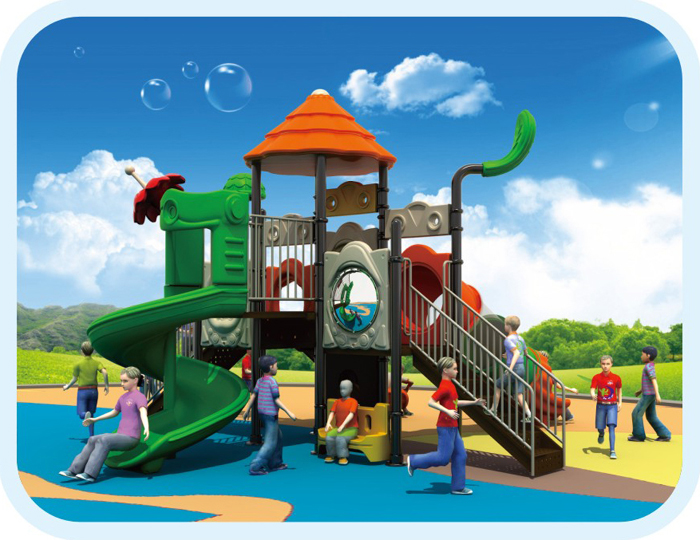 View of Top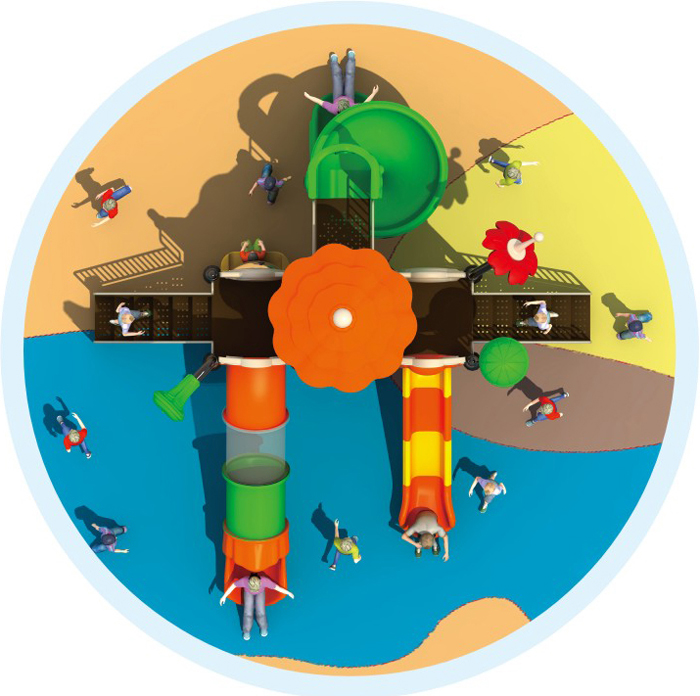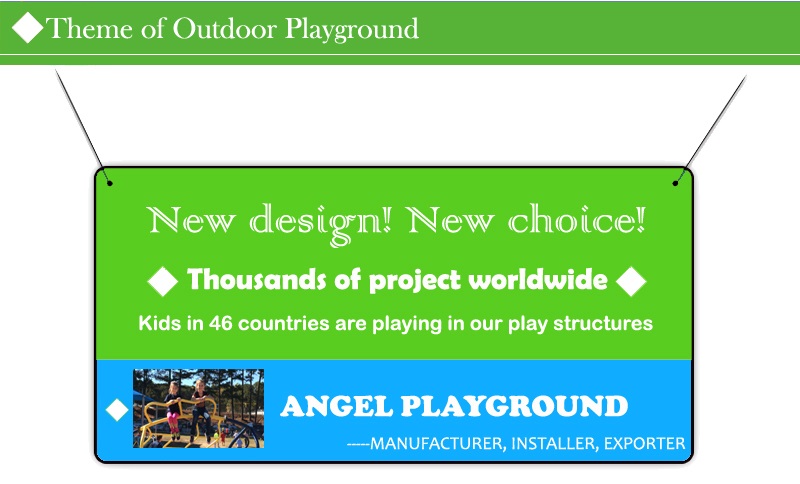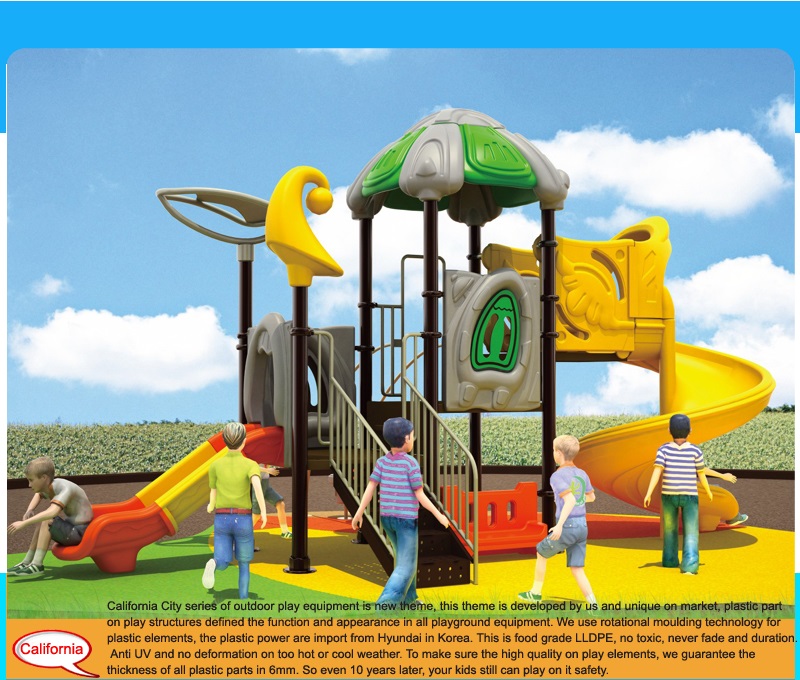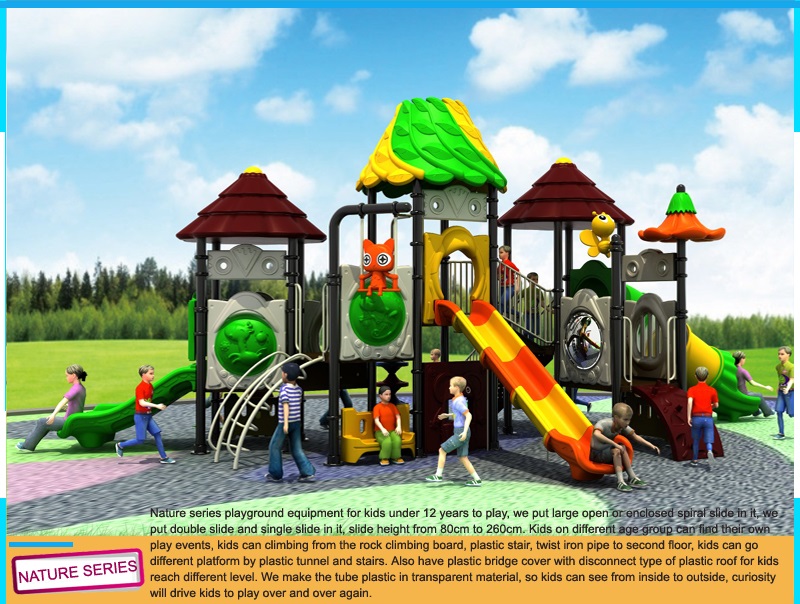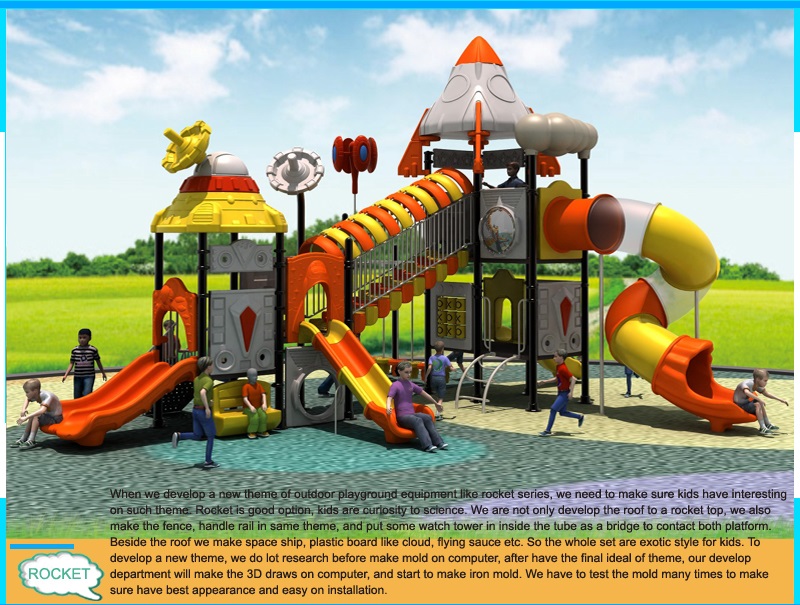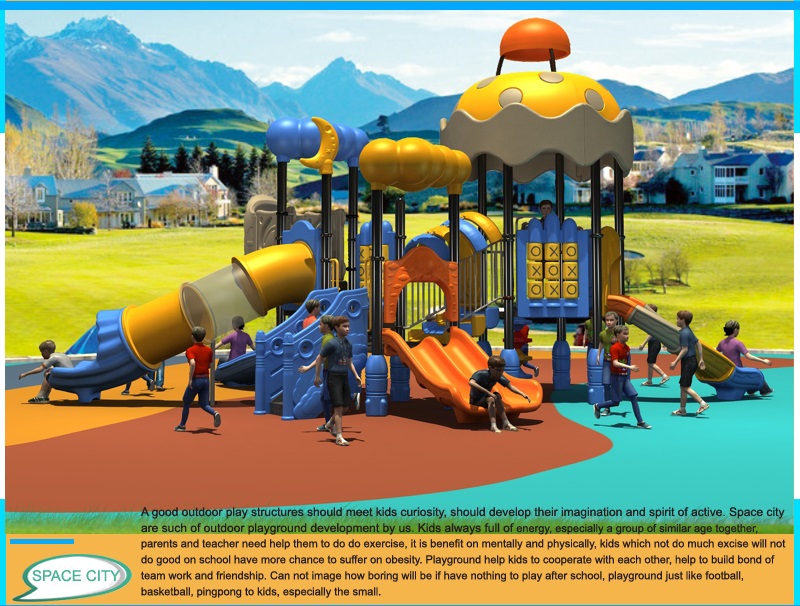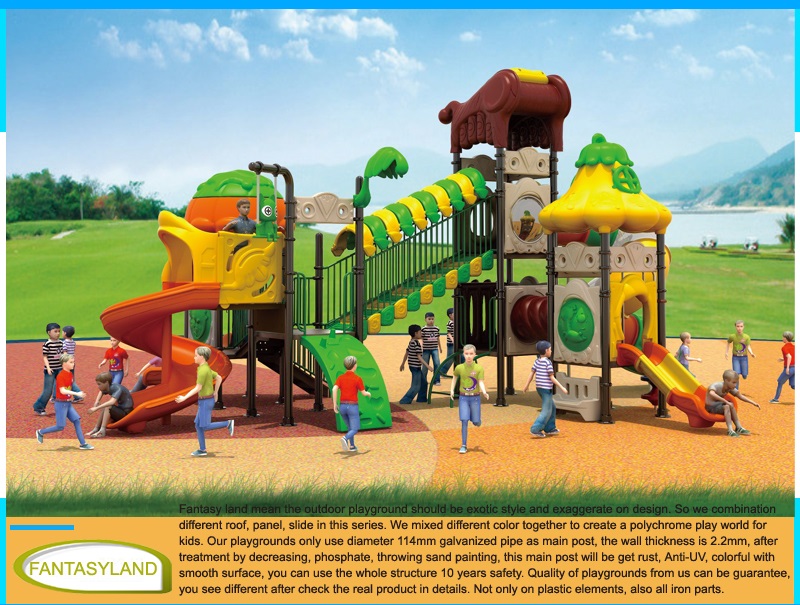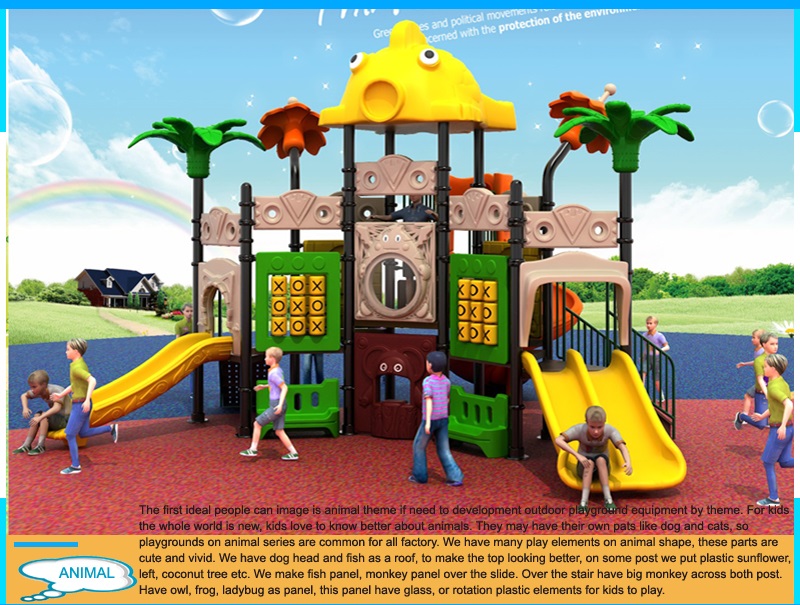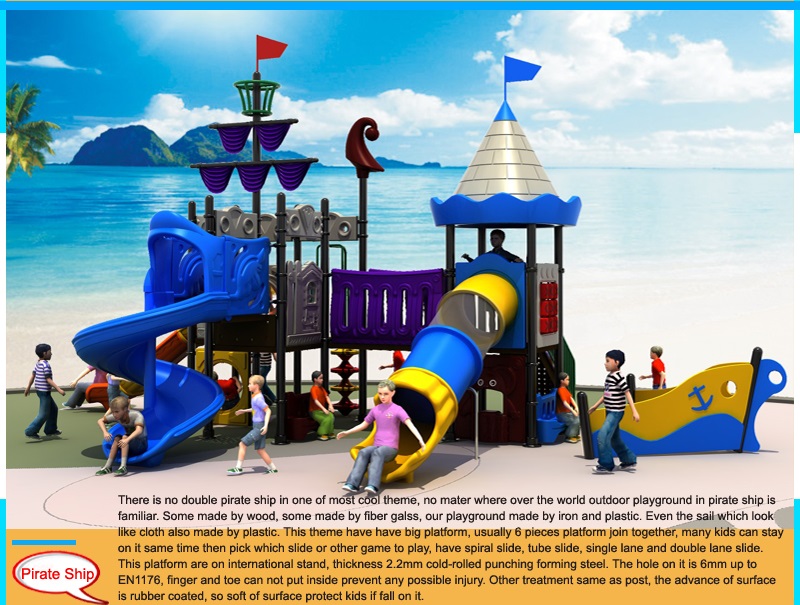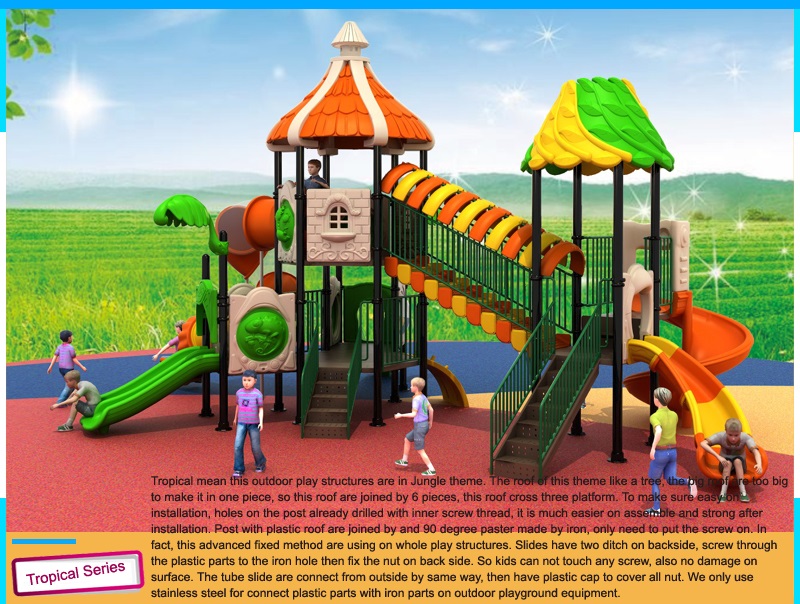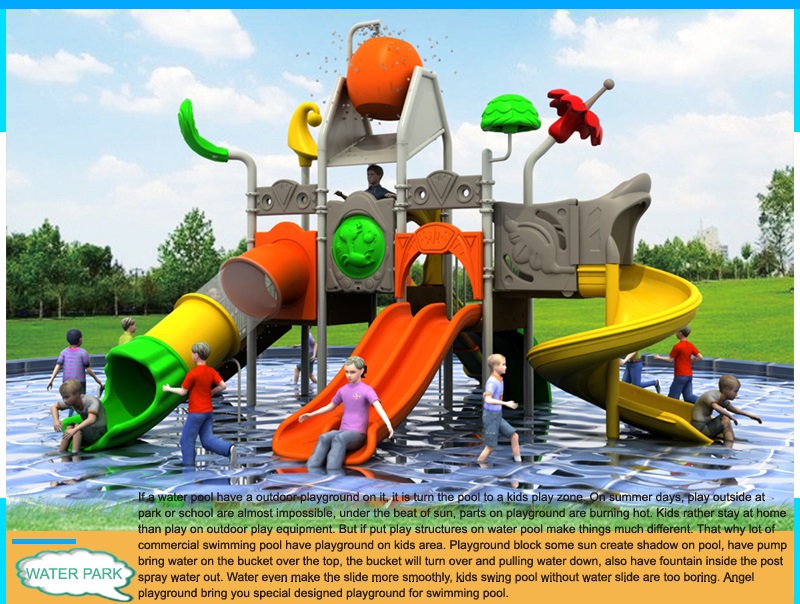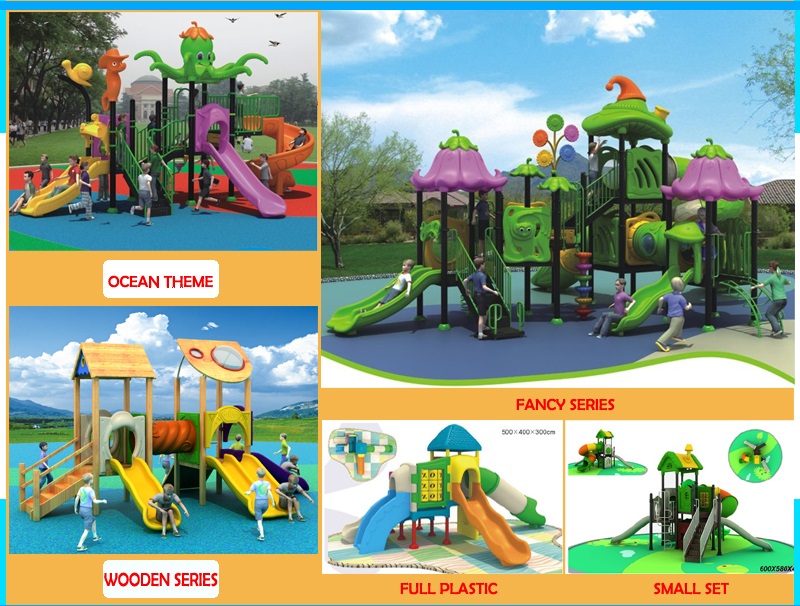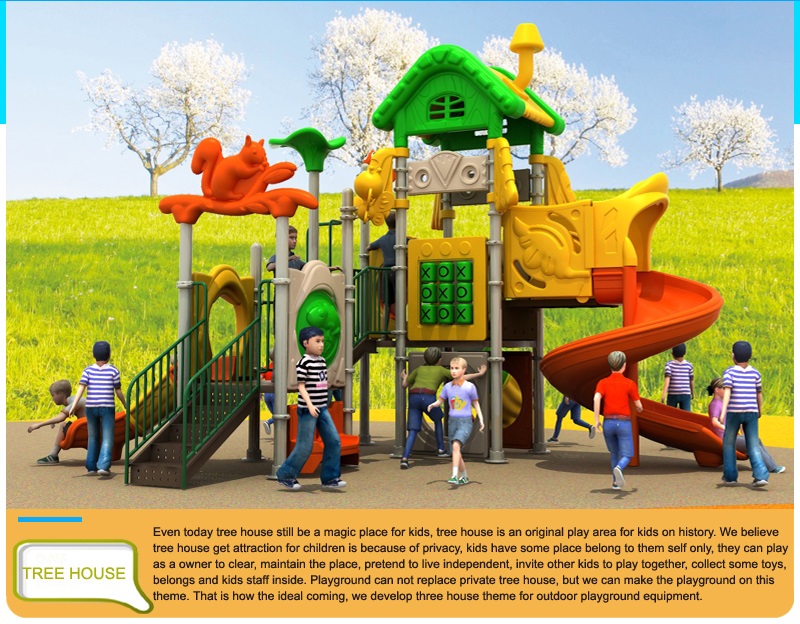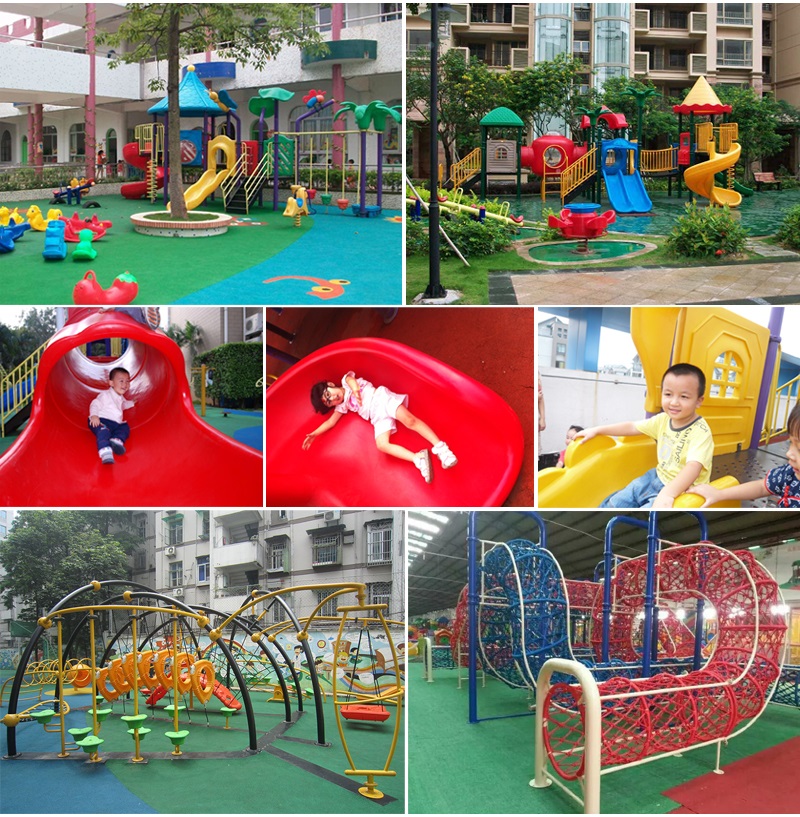 Kids Define Themselves Through Social Groups in Outdoor Playground
Human beings have a similar appearance and outlook, how can we identify ourselves from other people? Looks like some troublesome question at the first glance, but by thinking deeply about our growing experience and our surroundings, as a matter of fact, it is primary through our identification with social groups that we define ourselves. Such rule is also suitable for children who are familiar with all the other ones. Outdoor playground is the best place for you to discover their differences in both character and personality, because different from home, outdoor playground is more like a small society in which children can learn by observing and meanwhile showing their own interests and characters while playing. In fact, groups in the outdoor play equipment more like a special mirror which can reflect the specialty of your kids.
To begin with, it is certain that human beings at large cannot live out of the groups and the circle they are in, because it is human's nature to live a cooperative life rather than a solitary one. The outdoor playground to some extant is the reflection of human's cooperative life which leave its influence on little kids rather than adults. Children in the outdoor playground will firstly show their inclination in playing at the same time or the same way as some other children, children would find themselves share the common character with their peers in the outdoor playground. However, they will also learn that they are alien from the elder ones in appearance, ability, interests and characters.
Furthermore, the definition of children will make them accept the difference that exists among us human beings, which in some way encourage them to become someone different from others instead of being the same with all the rest groups. Outdoor playground is the place that contains and stands all the differences of all children. children in the playground are not taught by anybody to behave differently, thus their desires to identify themselves with an exclusive social group seems to spring from some innate physical need to define ourselves through personal associations.
To sum up, everyone in society would affiliate themselves to various groups in different period of life. So do kids in the outdoor playground. If a kid doesn't live in the social group, it is hard for him to recognize himself; the extreme example is the wolf child who was discovered to have no simple humanity and therefore found it difficult to live in normal society. Hence, it is of great necessity to have kids get into groups in outdoor playground or in some other places.