Nature Series
Product name: plastic commercial playground equipment 
Model:HP-C1510
Size (CM):560x540x370
Size (FT):18.4x17.7x12.1
Size:560x540x370
Price (FOB): 

$2928.00

Supplier: Angel outdoor Playground equipment Code No.: HP-C1510 Specification: 560x540x370 Use for park and school
Modules:Theme roof,slide, plastic tube with transparent part, net tube, theme panel, square steel deck, steel post, climbing board,stair,color bridge,
Material:
a. Plastic component: LLDPE (Linear Low Density Polyethylene)
b.Metal component: Galvanized steel pipe
c. Post: galvanized steel pipe with normal thickness 2.0mm
d. Deck, stair: Steel plate, plastic powder coated or PVC coated;
e. Fasteners: SS304
Capacity: 5-20 kids for 50m2 Age for: 3-12 years Leading time: 12-15 days after receiving the deposit.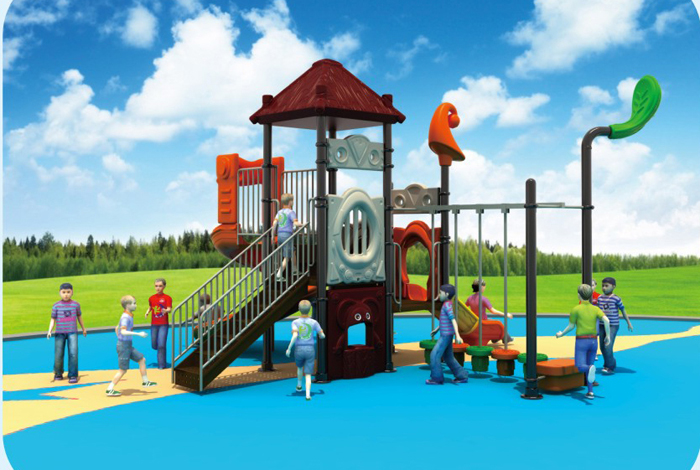 View of Top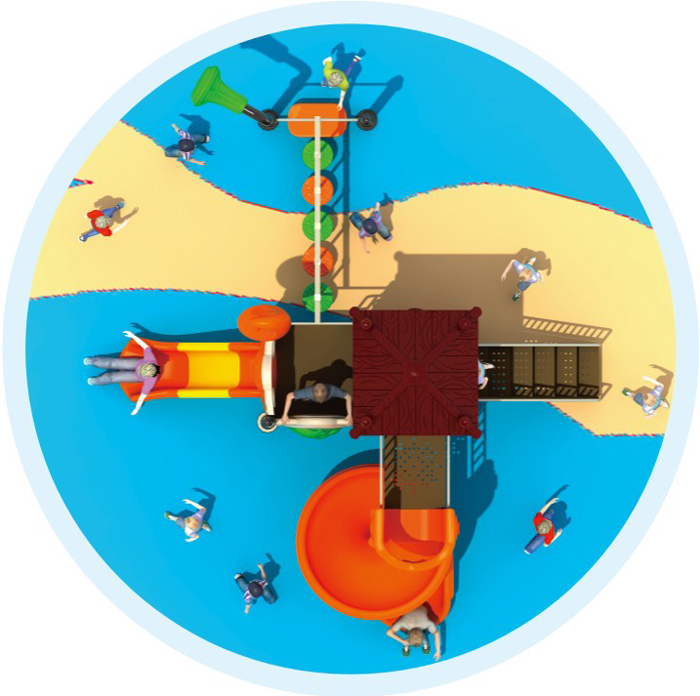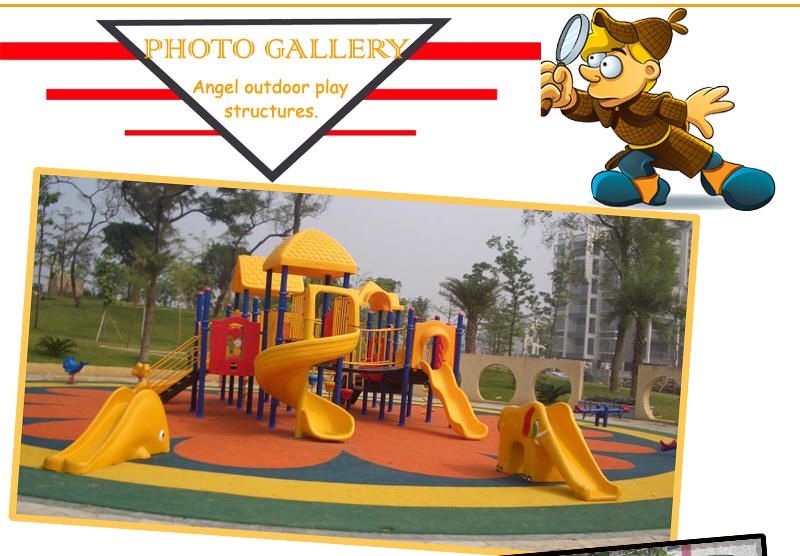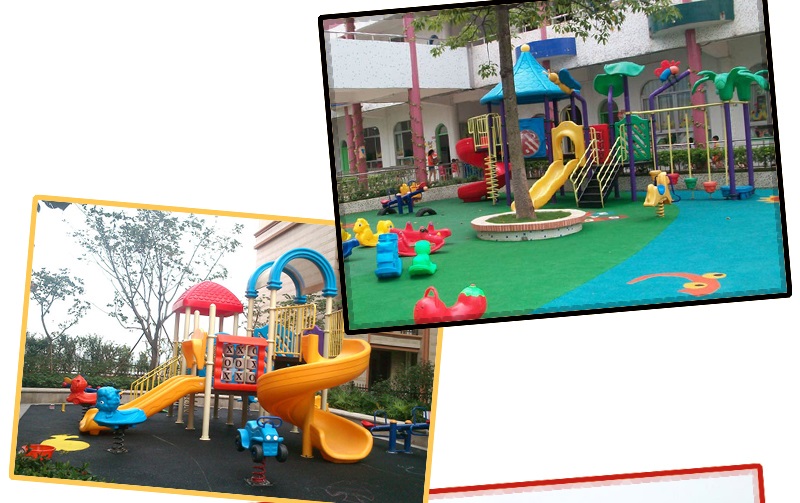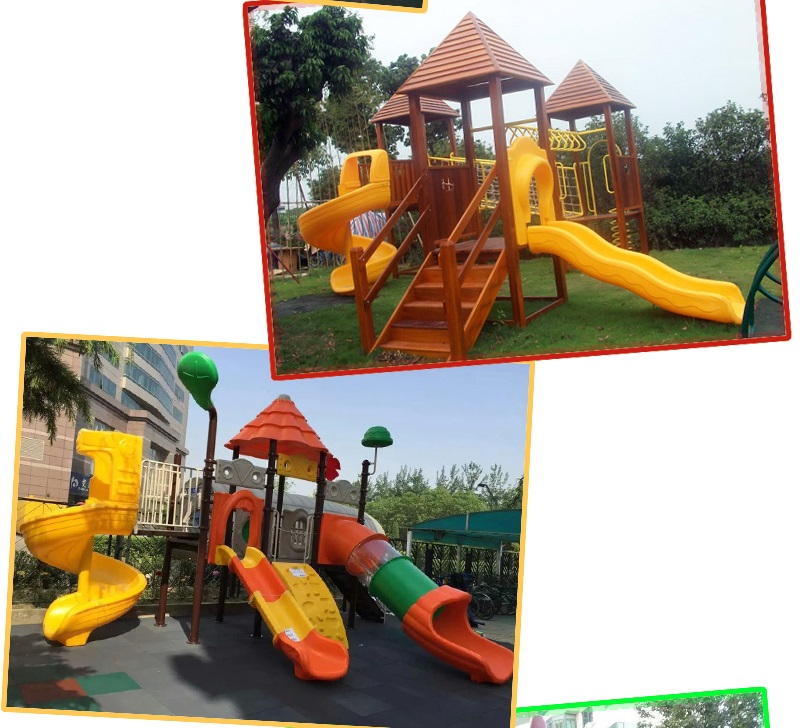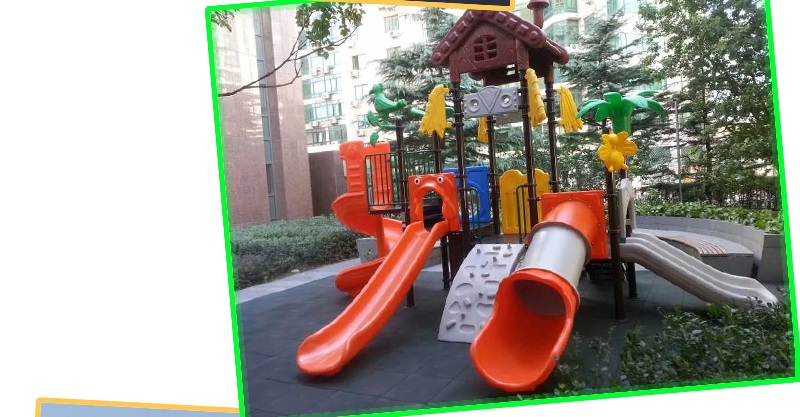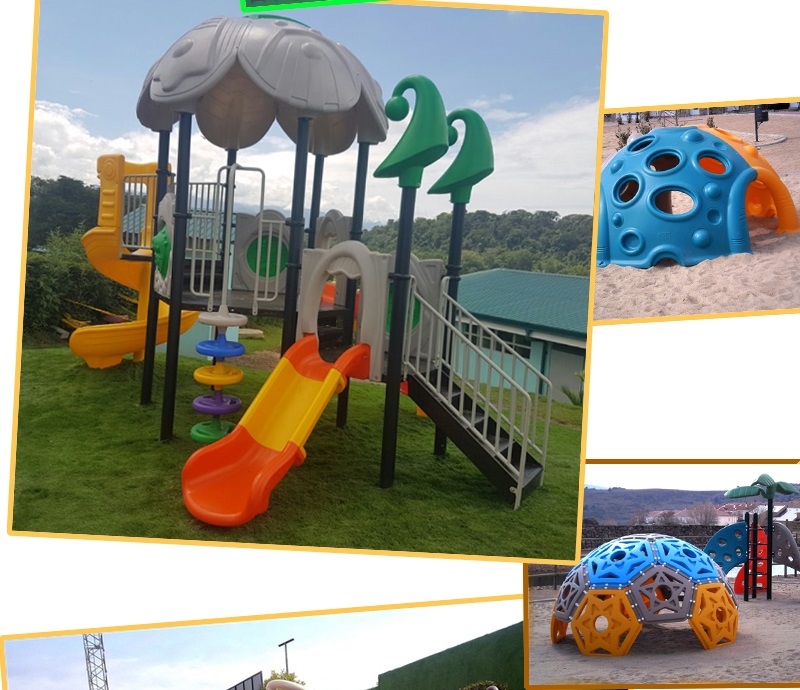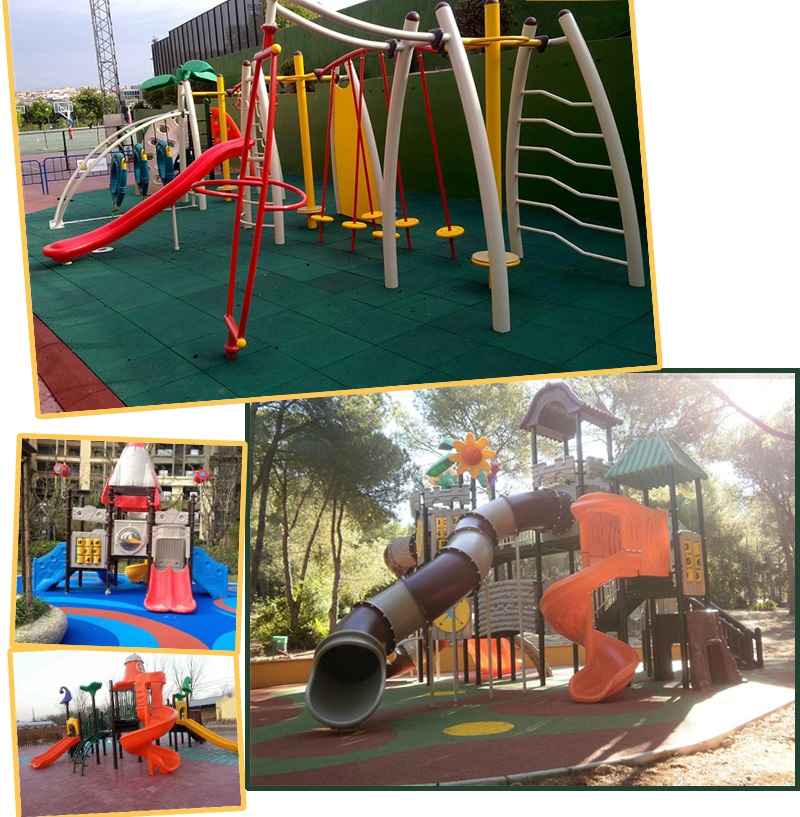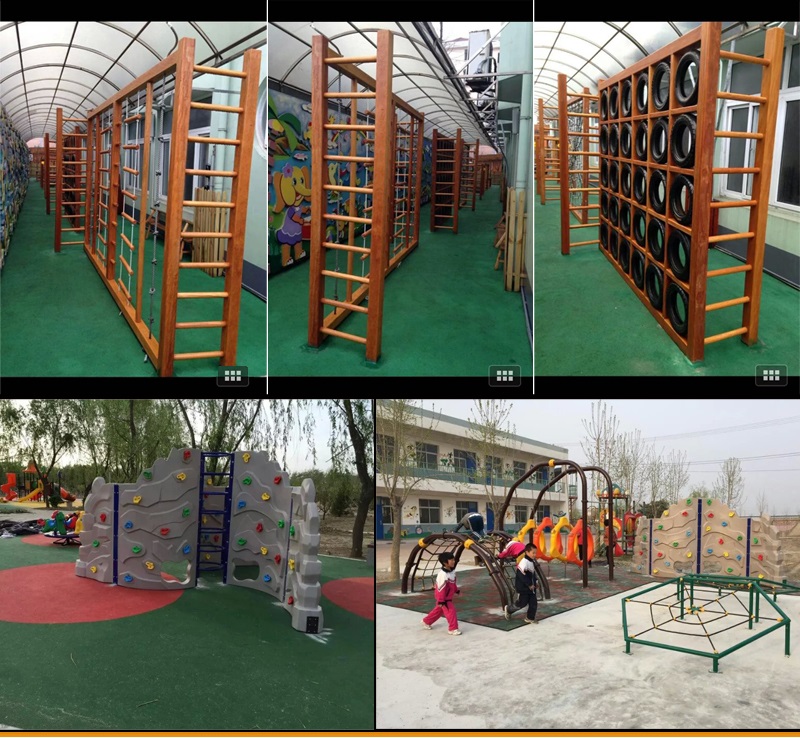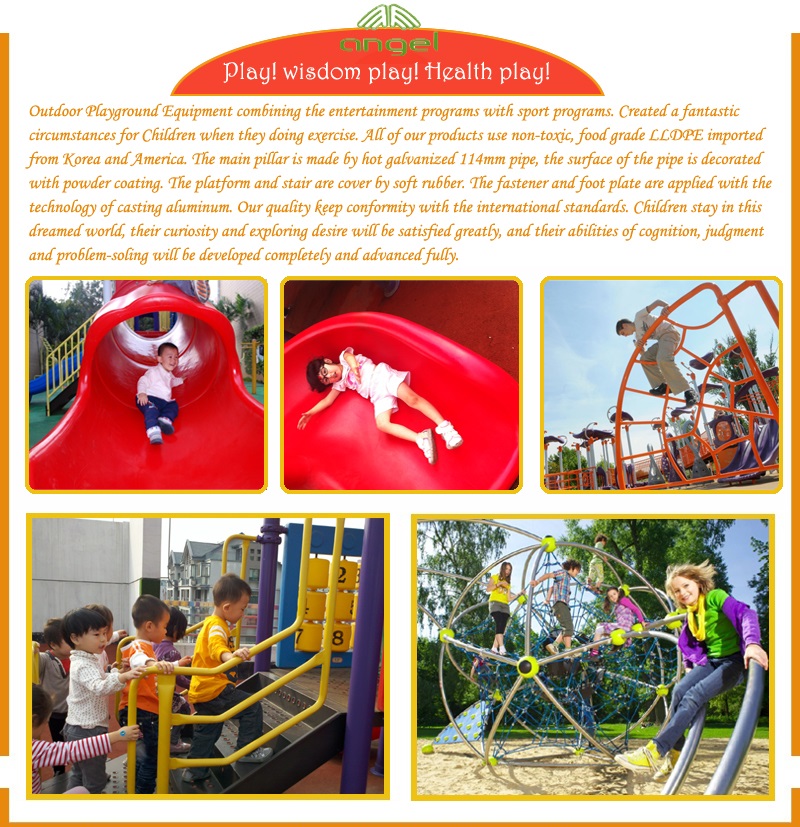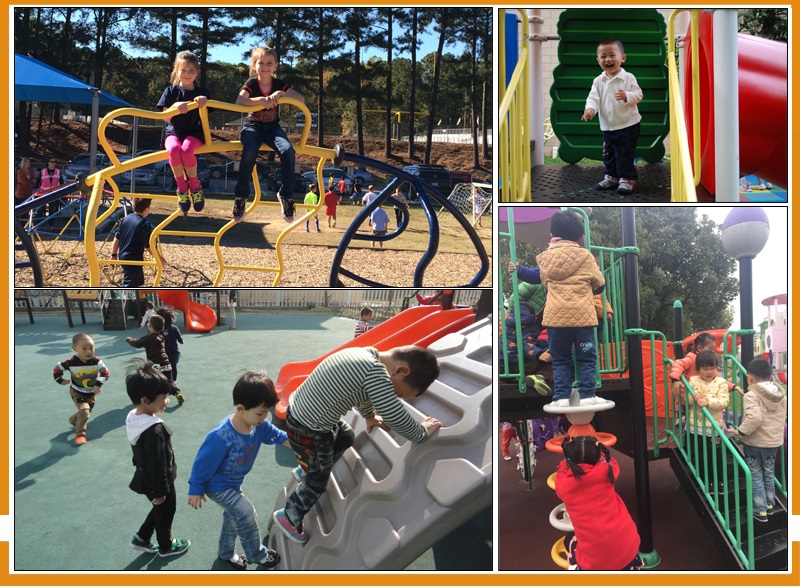 Children's Attitudes are Determined by Environment in the Outdoor Play Equipment
There are many researches on whether the inner characteristic plays the more important role in determining children's attitudes or their immediate situation or surroundings that work more efficiently. According to my knowledge and experience of staying with children in the outdoor play equipment, I would hold the opinion that it is the surrounding that works better in shaping children's attitudes. Outdoor playground, as an open and fun place for children to play games and learning, is gradually being overstated by our society; many parents have witnessed the change of their children since they joined outdoor play equipment activities with other kids. So how could the environment in outdoor playground influence the children's attitudes? Let's see some examples.
As we are social animals, no one lives in a vacuum. We have families, friends even enemies. We communicate with each other, and have influence on re be influenced by others. Kids, as a powerless group, are especially vulnerable to their surroundings. Their inner character might even be changed through the education and environment. Outdoor play equipment, as one of the spot with pretty good environment, will no doubt change children's attitudes.
Nevertheless, the influence of the some surrounding or situation in persons with a different temperament may be quite different. And people with same temperament appear to have something in common in their attitude to different situation or surrounding. Outdoor playground helps parents to find out what kind of temperament your kids have and thus choose the one that suit them best.
Furthermore, kids nowadays are more sociable and therefore they acquire a better a ability to get themselves to the outside world and be influenced by it. Outdoor play equipment in your eyes may by just a piece of huge toy for your children; you put your kids inside the toy, and later get them out of the toy after a period of time. But have you ever notice that there are some changes in their attitudes, like being more positive and bright? If so, you have to admit that outside environment indeed influence the children.
In conclusion, the importance of outdoor play equipment has become more and more obvious in recent years; the knowledge of knowing that outdoor playground environment has positive impacts on kids will help parents find a more efficient way to cultivate kids. Parents who fetter the kids at home or in schools should join those who play attention to the function of outdoor play center and change the traditional way of education. I'm sure it will work better.