Small Size Playground
Product name: outdoor playground equipment
Model:HP-A1506
Size (CM):490x340x340
Size (FT):16.1x11.2x11.2
Size:490x340x340
Price (FOB): 

$1680.00

Measurements (cm): 490x340x340
Product: HP-A1506
Modules:
Theme roof,single slide,double slide, plastic tube with transparent part, net tube, theme panel, steel deck, steel post, climbing board,ladder,bridge...
Material:
a. Plastic component: LLDPE (Linear Low Density Polyethylene)
b.Metal component: Galvanized steel pipe
c. Post: galvanized steel pipe with normal thickness 2.0mm
d. Deck, stair: Steel plate, plastic powder coated or PVC coated;
e. Fasteners: SS304
Advantages:
a. Food grade plastic with wide color range available,and last long keep brand new.
b. With EU standard EN1176 GS safety certificate which verified by TUV NORD.
c. Experienced toy manufacturer which supply toys to world wide customers, The factory is leader of China Teaching tool and Education toy industry
Installation time 3 days (5 persons)
User age 3-12 years
Capacity 15-65 persons
Used for: Amusement park, residential area, kindergarten, preschool, shopping mall, restaurant, backyard
Packing:
Plastic parts: Bubble bag and PP film;
Steel components: Cotton fabric and PP film.
Warranty Period:
5 years for plastic parts, steel posts,metal decks and stairs; 3 years for steel component.
Notice: 1. Please check the fasteners regularly to assure firm and safety structure.
2. Please keep kids play under adults supervision.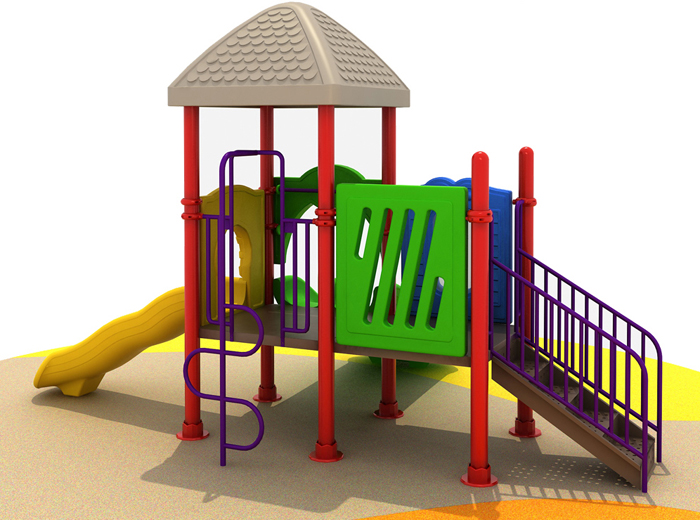 Top view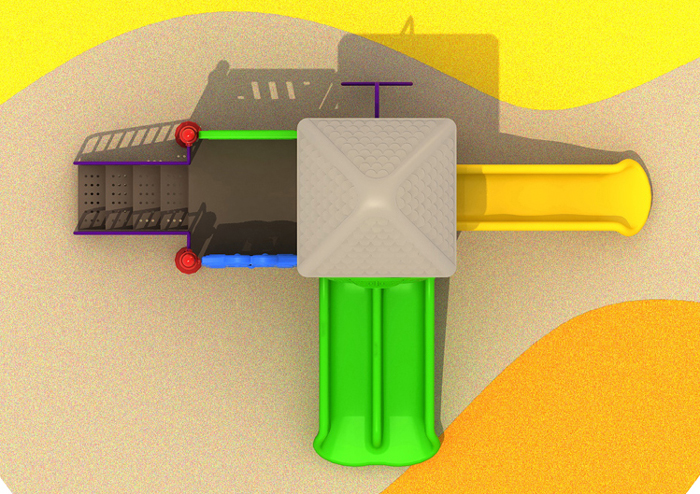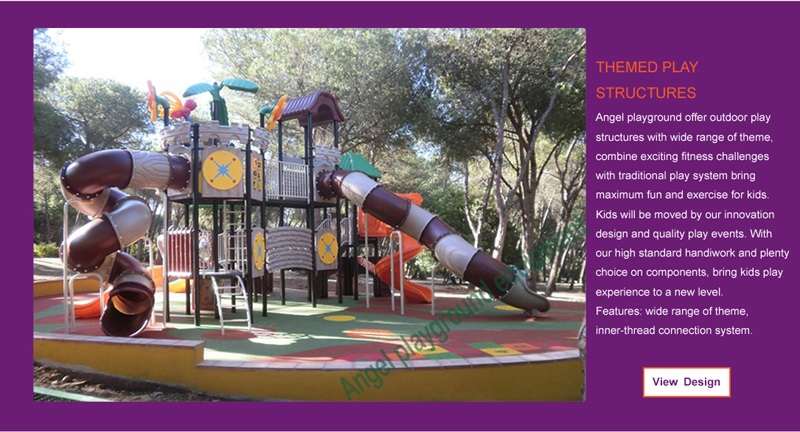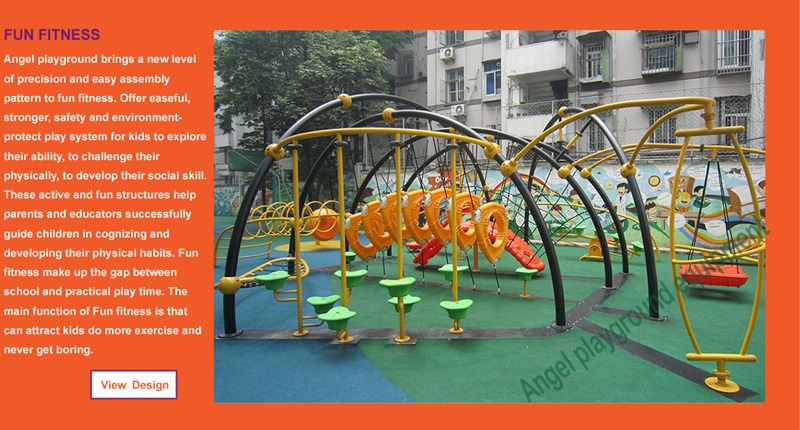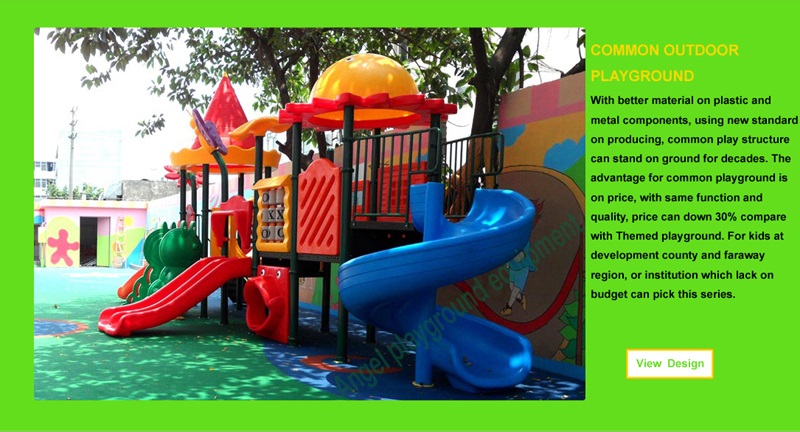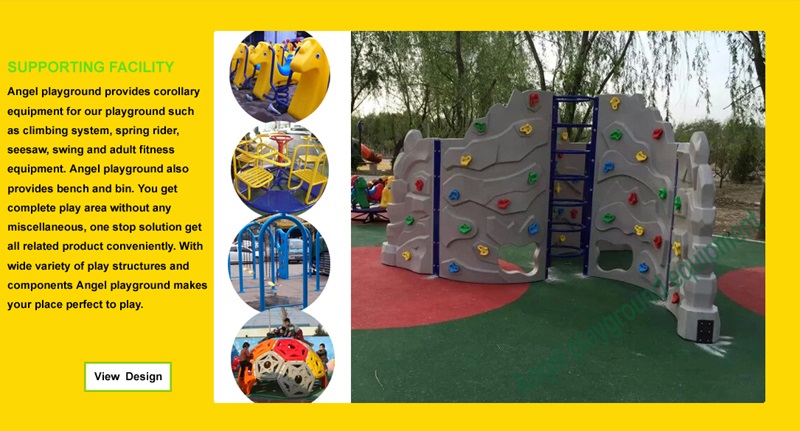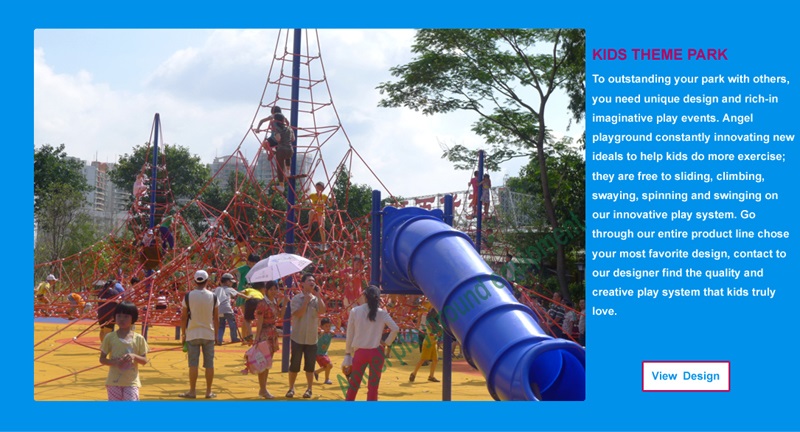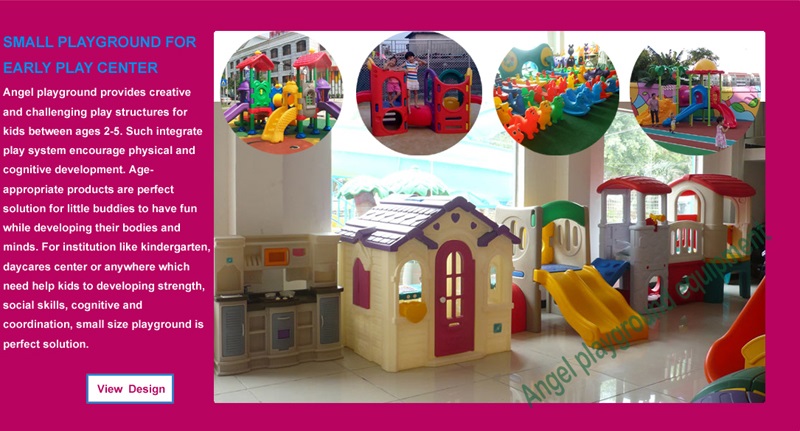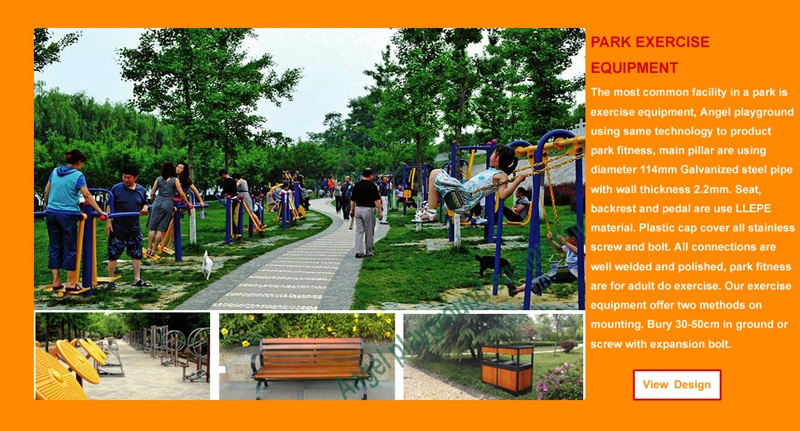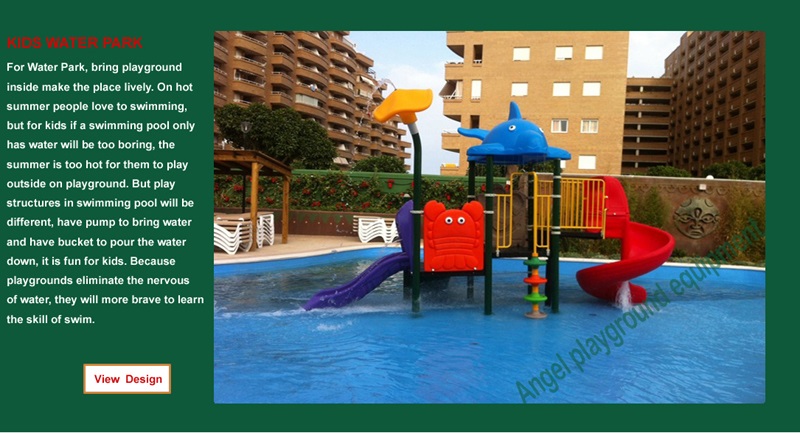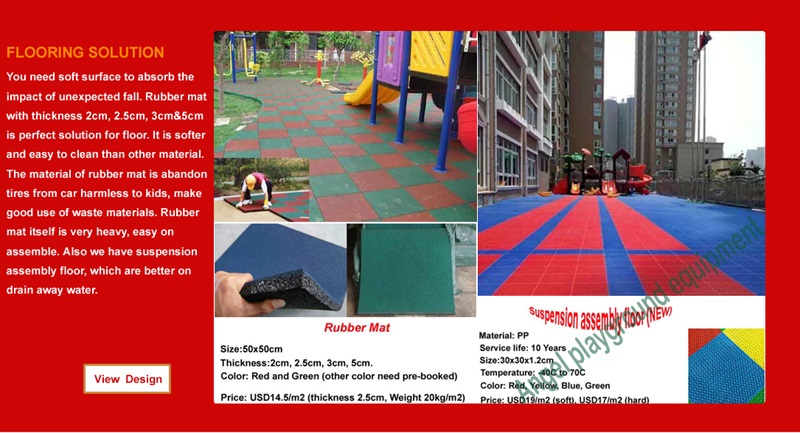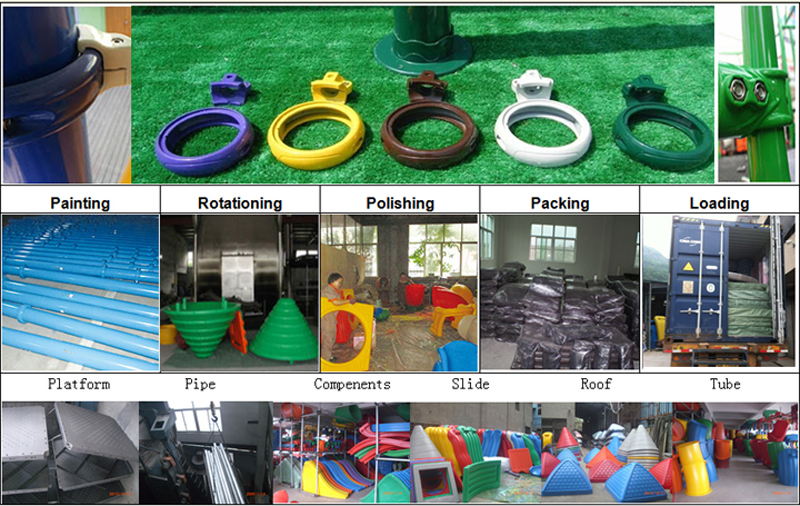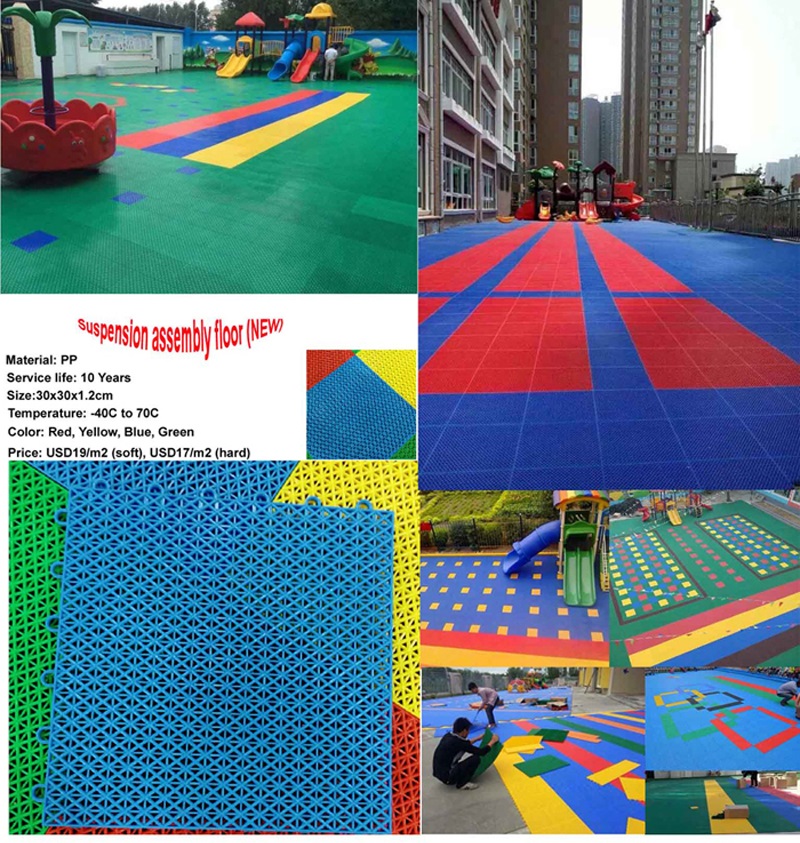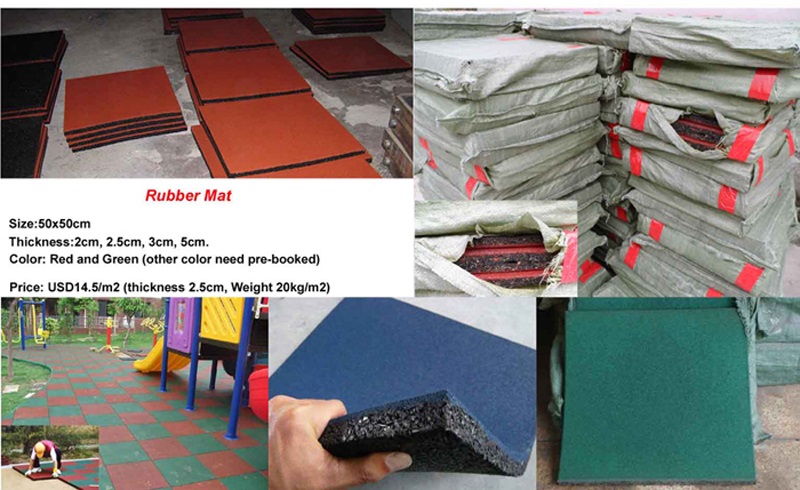 Outdoor Play Equipment Is a Learning Field for Children
In an era which technology is developing at an unprecedented speed, there is no doubt that different disciplines and knowledge can be learned everywhere in our life. Even in the outdoor play equipment, children can learn something beneficial for their childhood. It's time we accept the truth that school is everywhere in our life and parents should abandon the prejudice that outdoor play equipment is not as good as kindergartens or schools, because things that can help to shape children's characters and thoughts are always beyond our imagination. It can be a game, scenery, an experience and so on. Therefore, outdoor playground is a place worthwhile for kids to go and have fun.
To begin with, outdoor play equipment activities, quiet or exciting, may trigger the potent ion of your kids. It is always better to keep them busy doing something meaningful in the indoor play center than have them stay at home and form into bad habits of playing with computer games. Through doing these activities, parents can take the chance to see what your kids interested in and what they are good at. It is a good chance to learn about their potent ion rather that by forcing them to do what you thing they may be good at.
Furthermore, children's intelligence of dealing with difficulties will be largely improved. Outdoor play equipment activities are not so easy for kids to finish. It requires patience, courage as well as intelligence. Whether your kids are independent and good at dealing with problems can be easily tested out by watching their action while doing activities. I think it would be much better to call these games as learning projects rather than playing activities.
Finally, children's way of thinking can be broadened. On obvious advantage that an outdoor playground has is that it makes kids realize that there is always more than one way to achieve your goal, which are totally different from the system in schools in which teacher told kids that there is only one answer to a question. This has deprived the fun in childhood.
To sum up, we are now living in a world where everything has at least some relationship with things in other field. Things are getting more and more obscure that you can't simply lay your definition on something. Schools are more than schools; outdoor play equipment is also more than outdoor playground. We can't definitely say that only schools are good for the kids, because with the effort of people's contribution, outdoor play equipment have also developed into a kind of school that can help kids learn a lot.