Small Size Playground
Product name: kids play equipment 
Model:HP-A1505
Size (CM):640x380x320
Size (FT):21x12.5x10.5
Size:640x380x320
Price (FOB): 

$1750.00

Measurements (cm): 640x380x320
Product: HP-A1505
Modules:
Theme roof,single slide,double slide, plastic tube with transparent part, net tube, theme panel, steel deck, steel post, climbing board,ladder,bridge...
Material:
a. Plastic component: LLDPE (Linear Low Density Polyethylene)
b.Metal component: Galvanized steel pipe
c. Post: galvanized steel pipe with normal thickness 2.0mm
d. Deck, stair: Steel plate, plastic powder coated or PVC coated;
e. Fasteners: SS304
Advantages:
a. Food grade plastic with wide color range available,and last long keep brand new.
b. With EU standard EN1176 GS safety certificate which verified by TUV NORD.
c. Experienced toy manufacturer which supply toys to world wide customers, The factory is leader of China Teaching tool and Education toy industry
Installation time 3 days (5 persons)
User age 3-12 years
Capacity 15-65 persons
Used for: Amusement park, residential area, kindergarten, preschool, shopping mall, restaurant, backyard
Packing:
Plastic parts: Bubble bag and PP film;
Steel components: Cotton fabric and PP film.
Warranty Period:
5 years for plastic parts, steel posts,metal decks and stairs; 3 years for steel component.
Notice: 1. Please check the fasteners regularly to assure firm and safety structure.
2. Please keep kids play under adults supervision.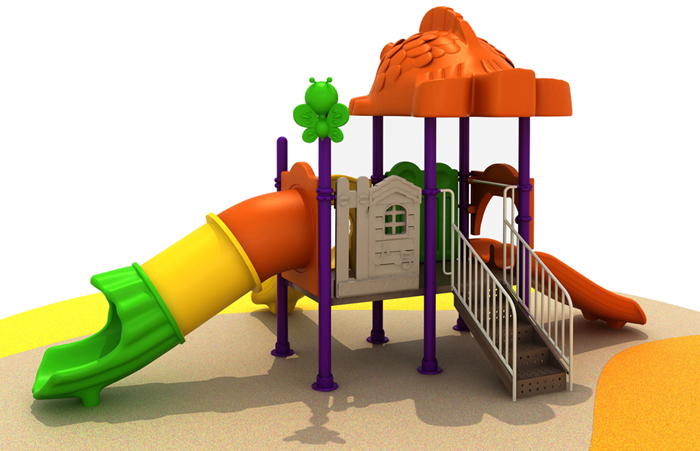 Top View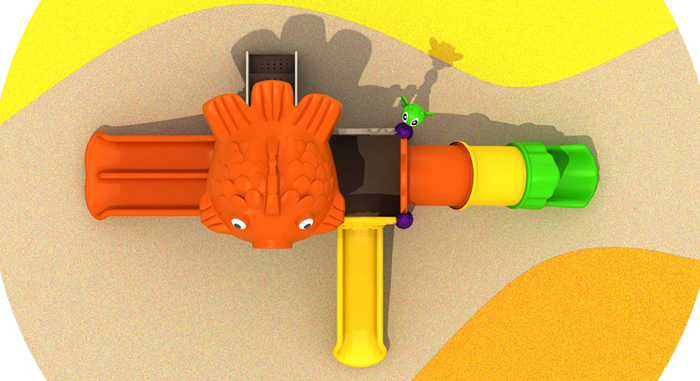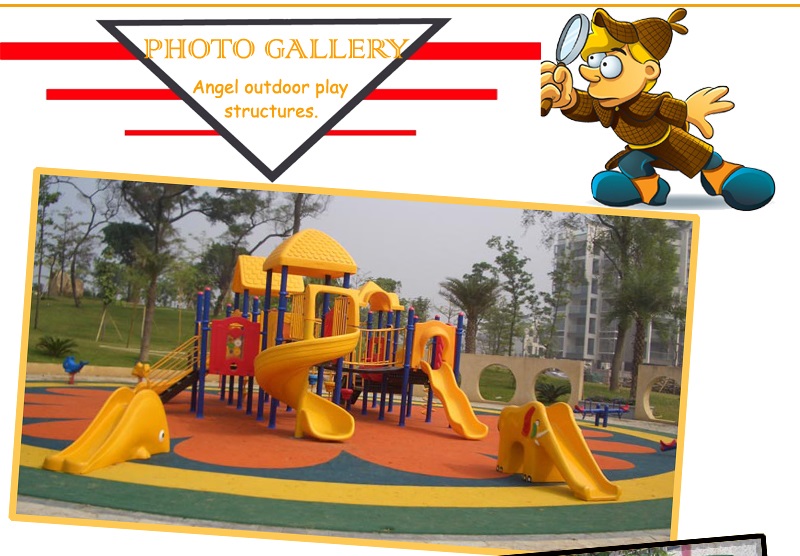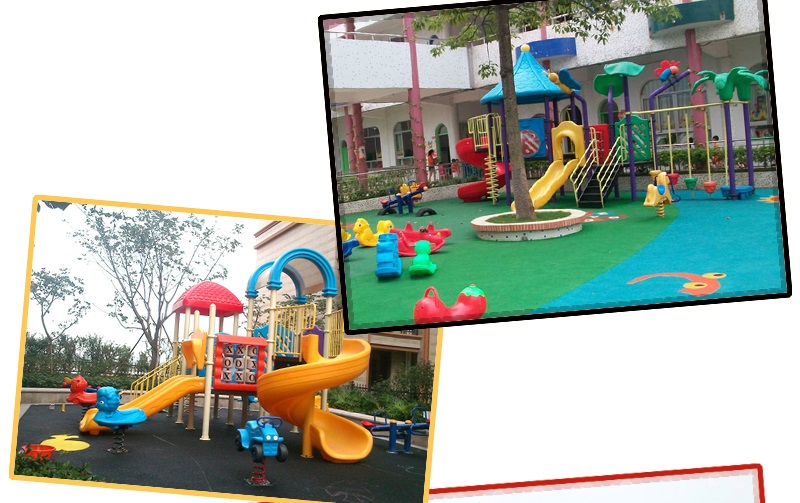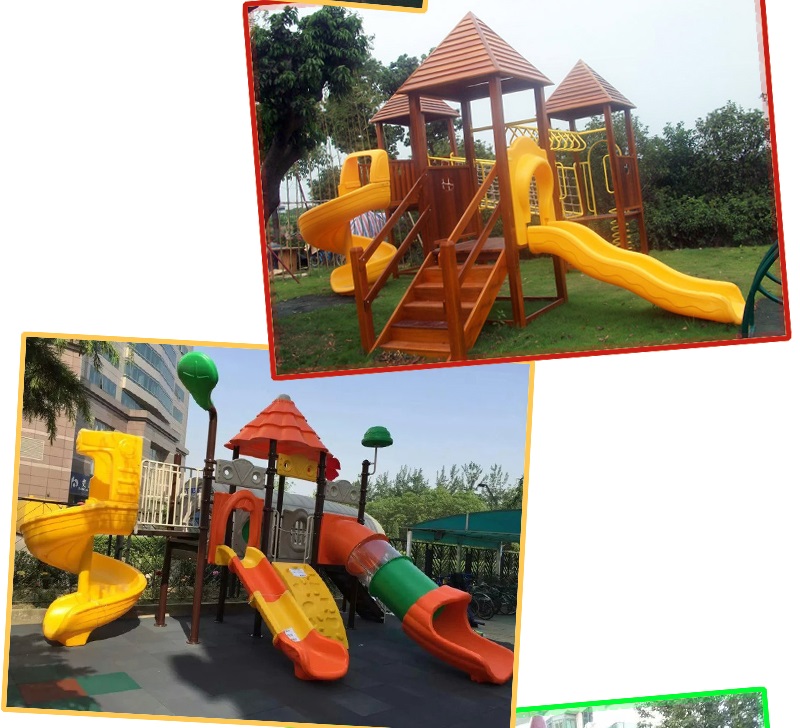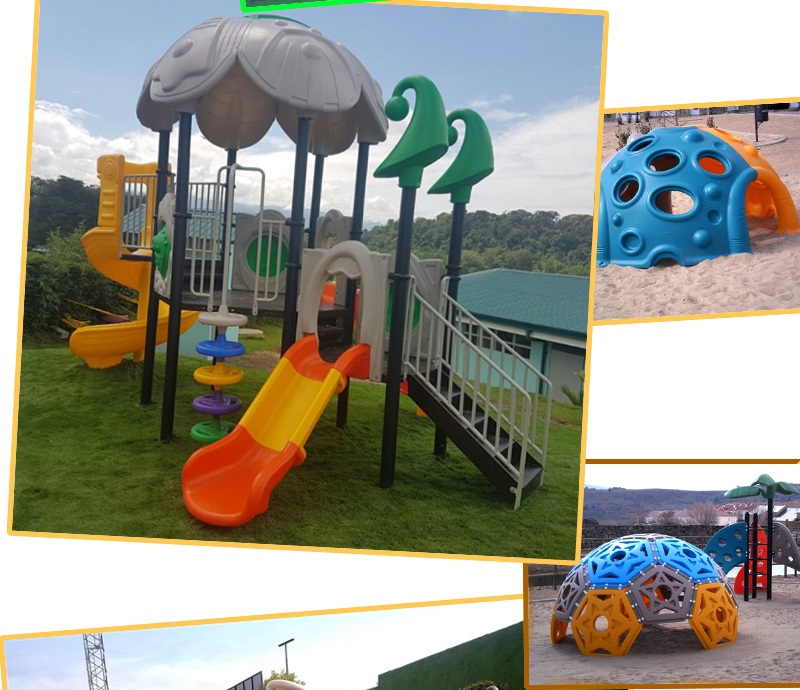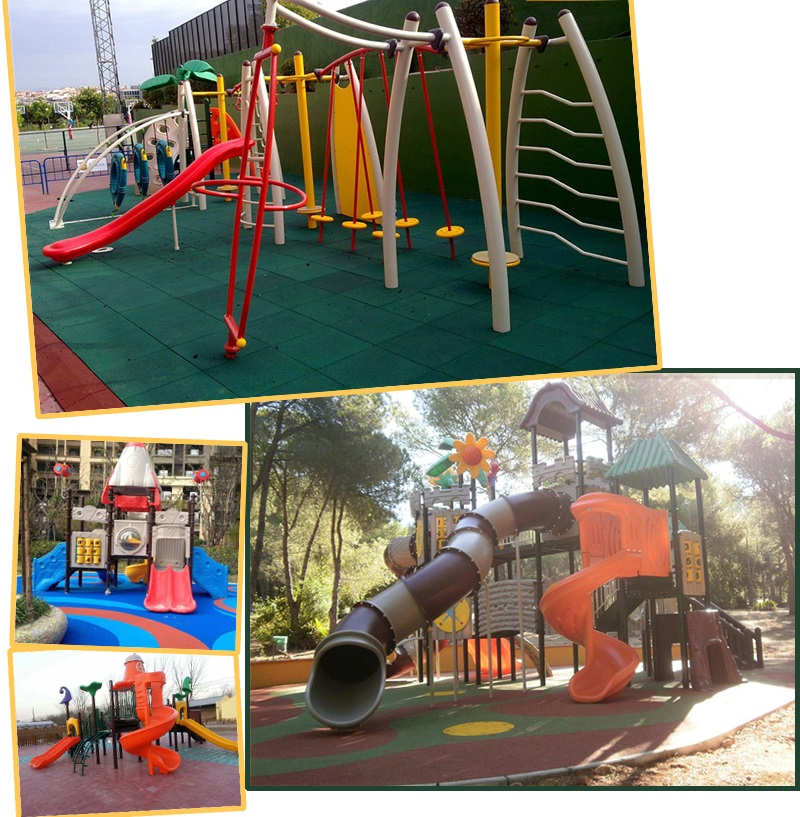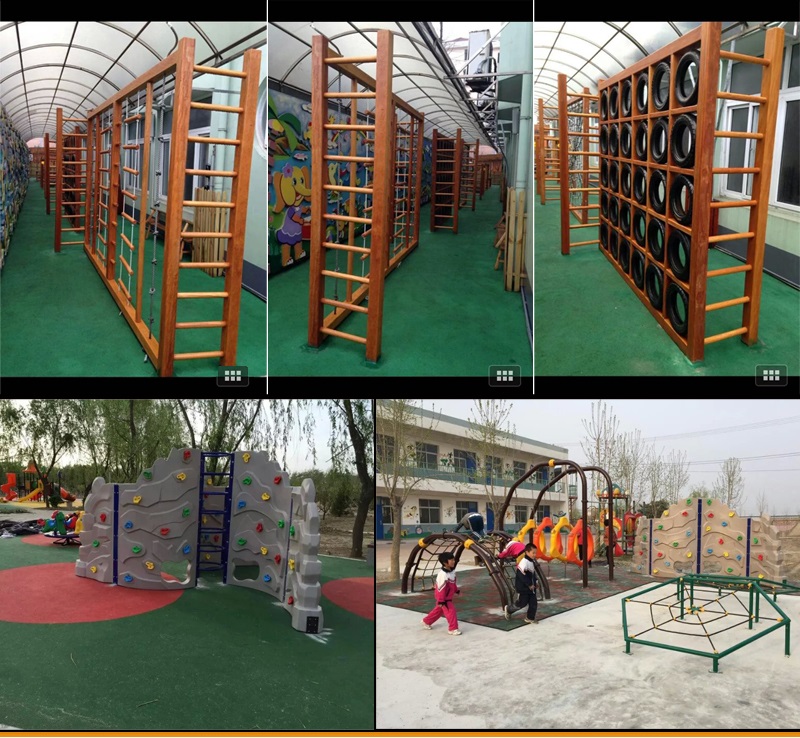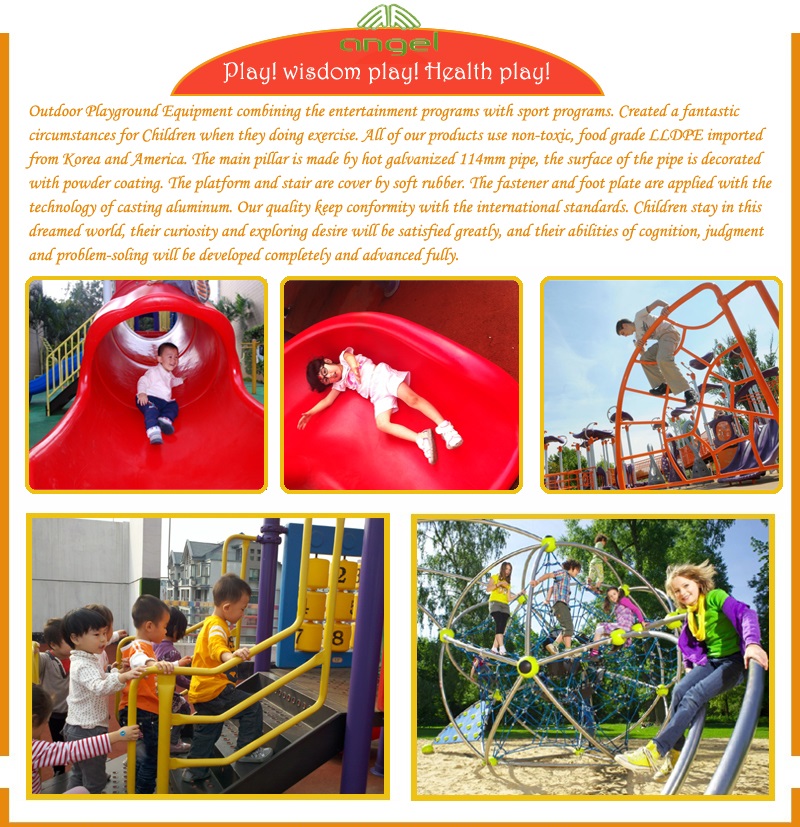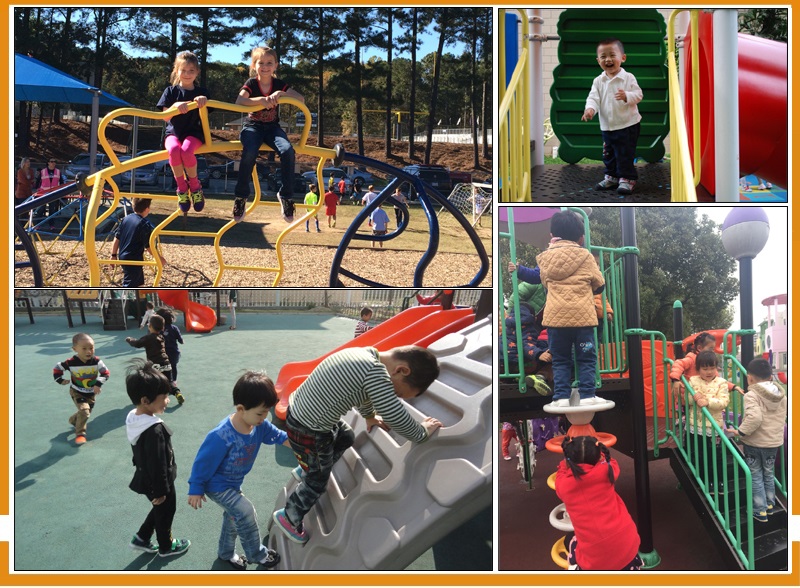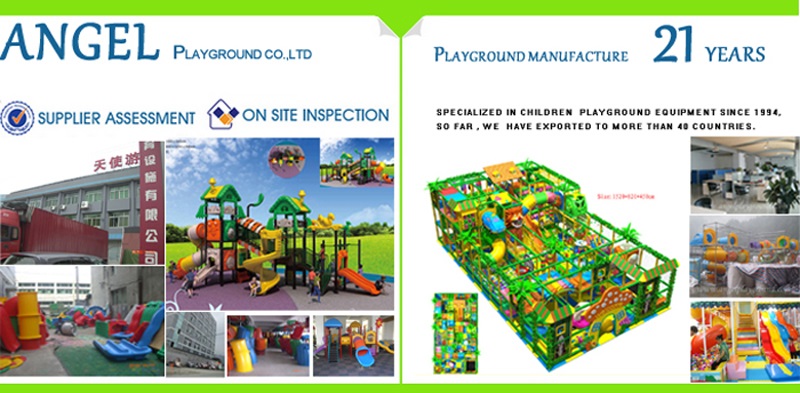 Children Should Haunt Outdoor Playground As Often As Possible
With the development of technology, people's lives are surrounded by a large collection of electrical devices, such as computer, smart phones and game machines. Many kids, who spend most of the time saying at home, have formed into the habit of playing computer games and watching TVs everyday. You will be even amazed to see how experienced when they are using mobile phones. As a result, all these habits lead to a bad situation that they are reluctant to play outside, even to the outdoor playground. Electrical devices have attracted all their attention that they have totally forgot the fun that they can get in the outdoor jungle gym. Such phenomena troubles parents because lack of exercise really dose harm to their health. Therefore, it is of great urgency to do something to make outdoor jungle gym a more appalling place for kids and make parents and kids aware of the necessity or exercising.
First of all, parents should spare mare time to take your kids to the outdoor playgrounds with you. Kids will always wait for the last time to go to do exercise outside. They hope that their parents would forget about it so that they can get one more day lying on bed and playing with computer games. Therefore, parents should be more responsible and paid a serious attitude to that so as to make your kids aware of how much you care for the stuff.
Secondly, more interesting equipment should be added to outdoor jungle gym. If all the equipment remained an change for years, with no one do any mending, it is doomed to lost any attraction to kids. kids are always interested in funny and new things so that they can have a special experience, therefore, we should do better to satisfy their wishes.
Last but not least, it would be of great help if they can find a good partner who go and play with them in the outdoor jungle gym as often as possible. Children are more willing to go out and have fun with their friend instead of with their parents all the time. A good partner is not only a good company while playing games, but also a good teacher from who they can learn things from the opposite side.
Anyhow, both parents and outdoor jungle gym should make contribution to light children's interests in playing and exercising. Parents should give more supports to the outdoor playground. So what I'm calling for in this article is not only to ask parents to be more initiative, but also a suggestion for outdoor kid play center to do better themselves.