Small Size Playground
Product name: plastic playground equipment
Model:HP-A1501
Size (CM):540x340x360
Size (FT):17.7x11.2x11.8
Size:540x340x360
Price (FOB): 

$1200.00

Measurements (cm): 540x340x360
Product: HP-A1501
Modules:
Theme roof,single slide,double slide, plastic tube with transparent part, net tube, theme panel, steel deck, steel post, climbing board,ladder,bridge...
Material:
a. Plastic component: LLDPE (Linear Low Density Polyethylene)
b.Metal component: Galvanized steel pipe
c. Post: galvanized steel pipe with normal thickness 2.0mm
d. Deck, stair: Steel plate, plastic powder coated or PVC coated;
e. Fasteners: SS304
Advantages:
a. Food grade plastic with wide color range available,and last long keep brand new.
b. With EU standard EN1176 GS safety certificate which verified by TUV NORD.
c. Experienced toy manufacturer which supply toys to world wide customers, The factory is leader of China Teaching tool and Education toy industry
Installation time 3 days (5 persons)
User age 3-12 years
Capacity 15-65 persons
Used for: Amusement park, residential area, kindergarten, preschool, shopping mall, restaurant, backyard
Packing:
Plastic parts: Bubble bag and PP film;
Steel components: Cotton fabric and PP film.
Warranty Period:
5 years for plastic parts, steel posts,metal decks and stairs; 3 years for steel component.
Notice: 1. Please check the fasteners regularly to assure firm and safety structure.
2. Please keep kids play under adults supervision.
Real image of A1501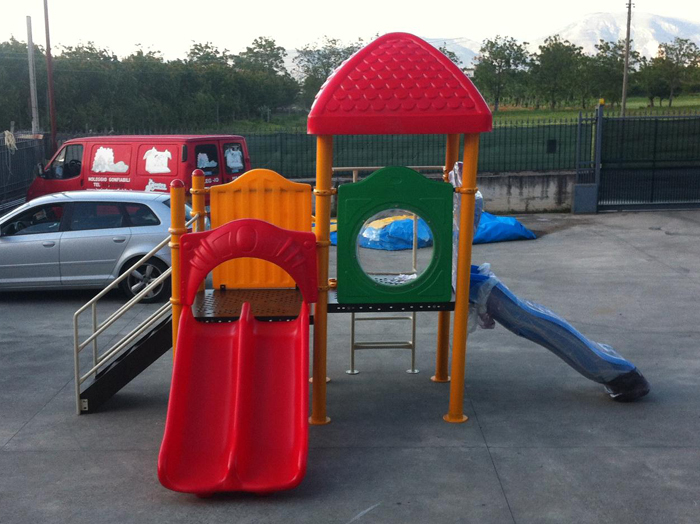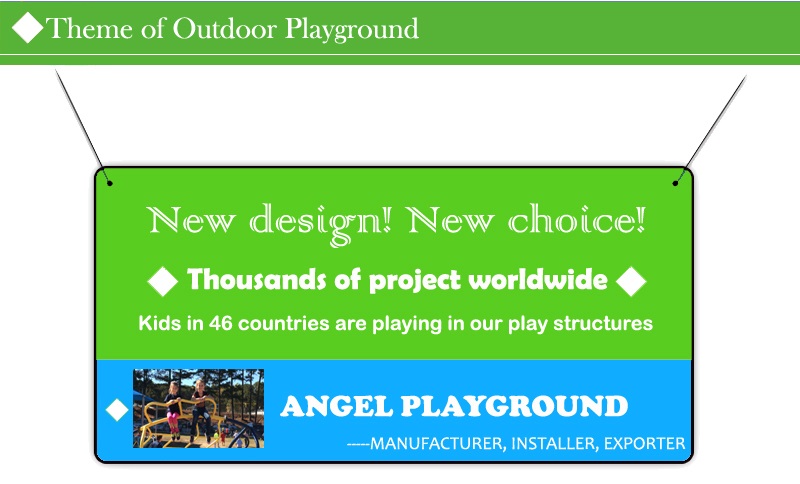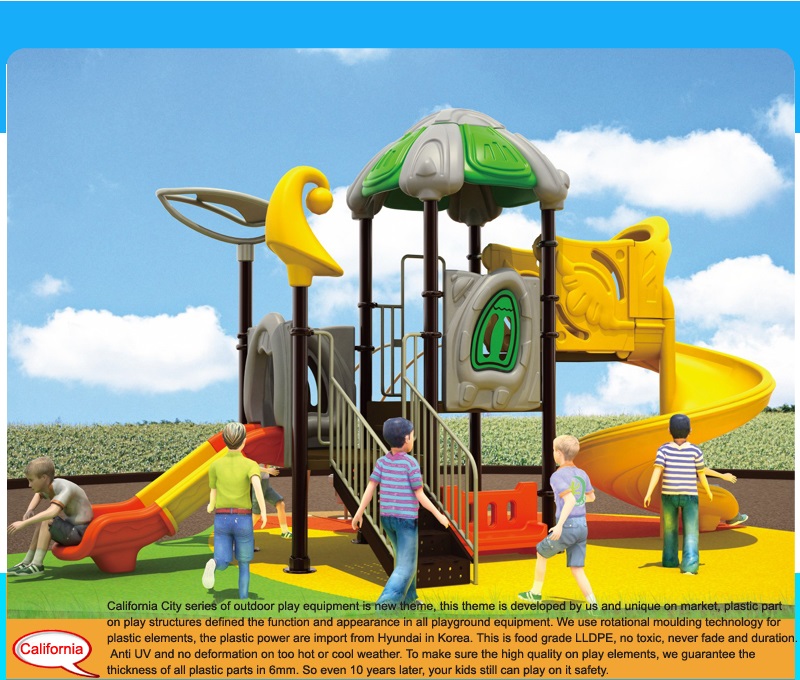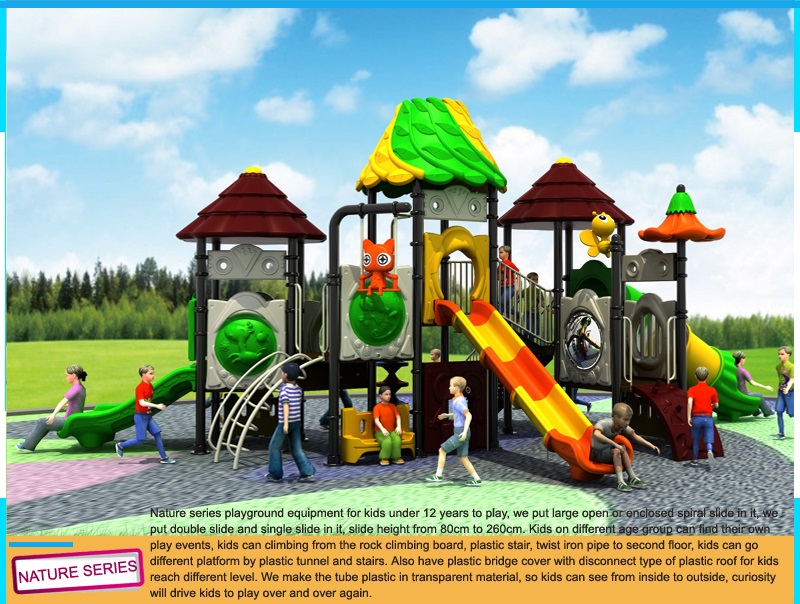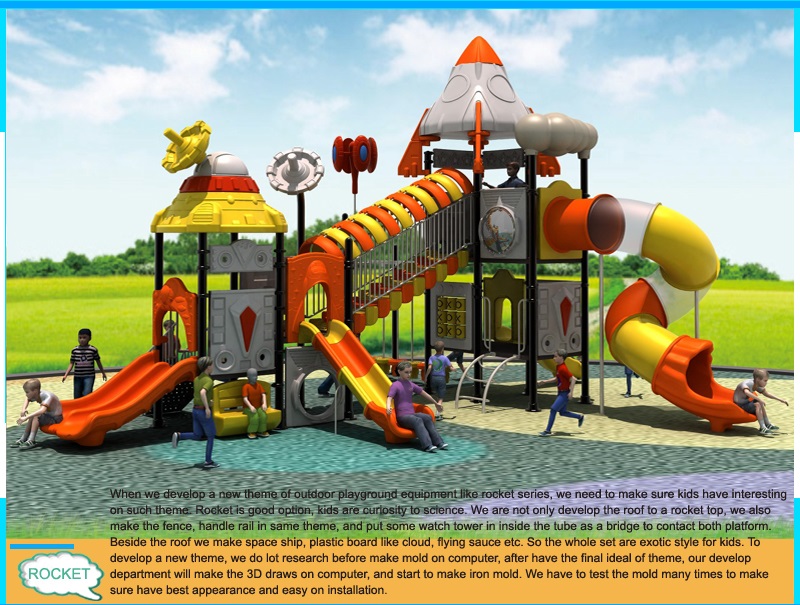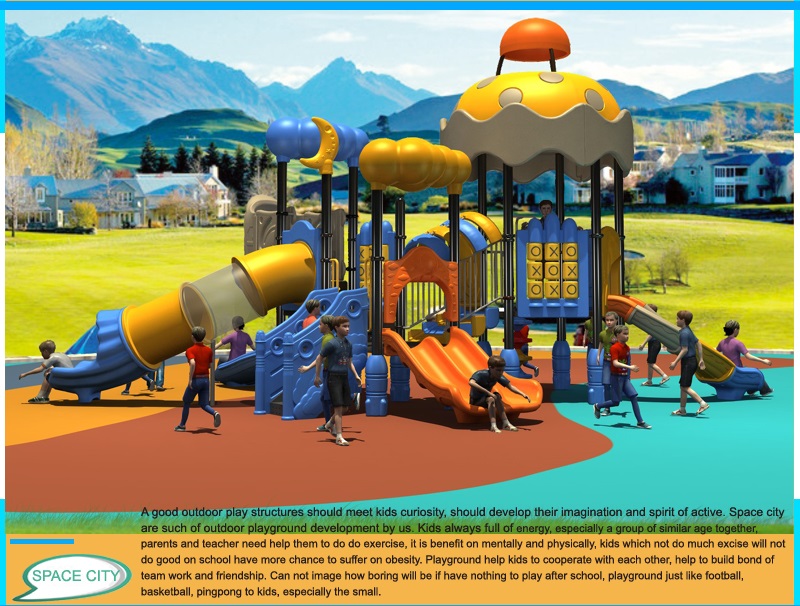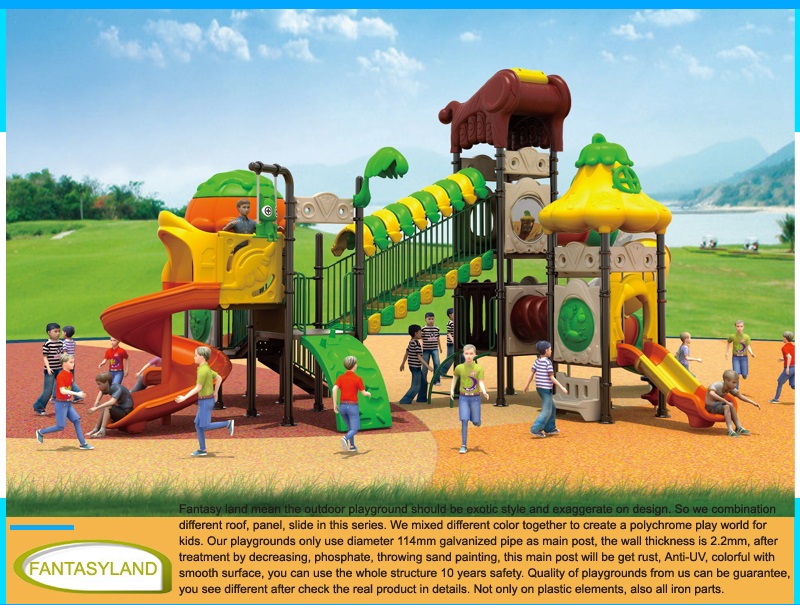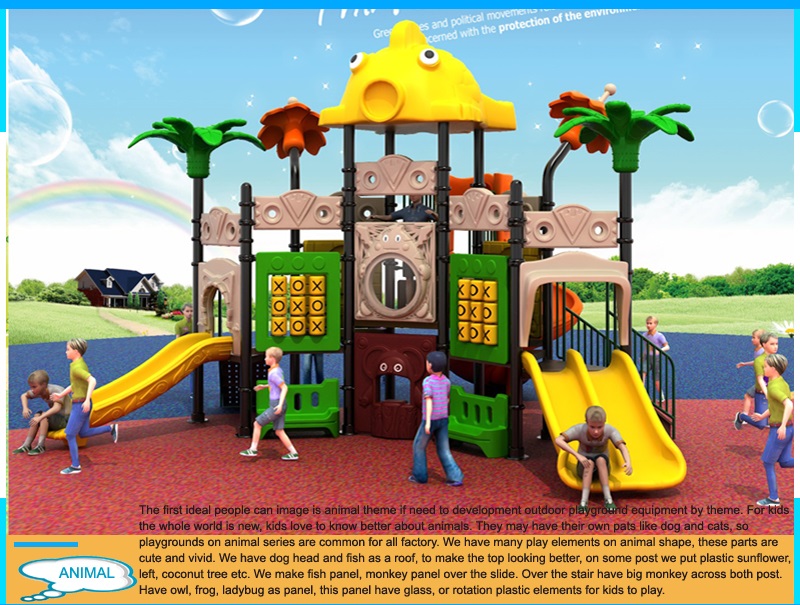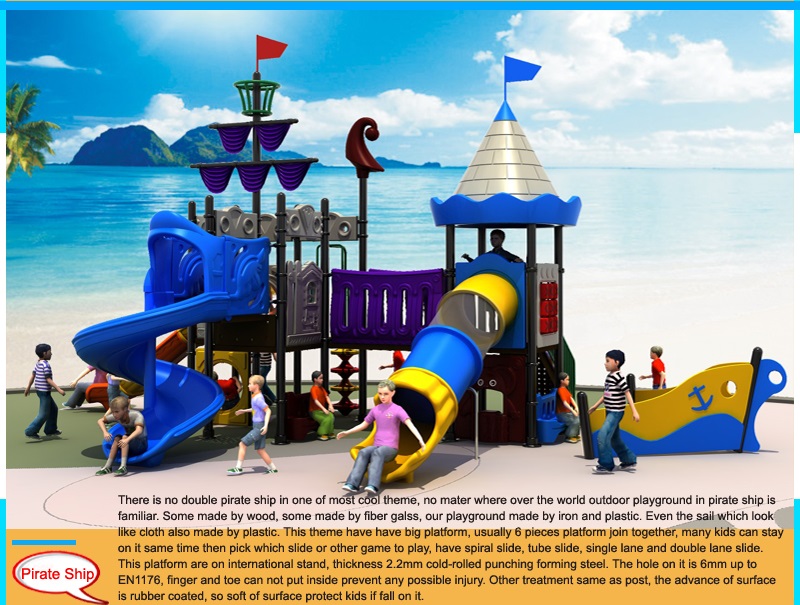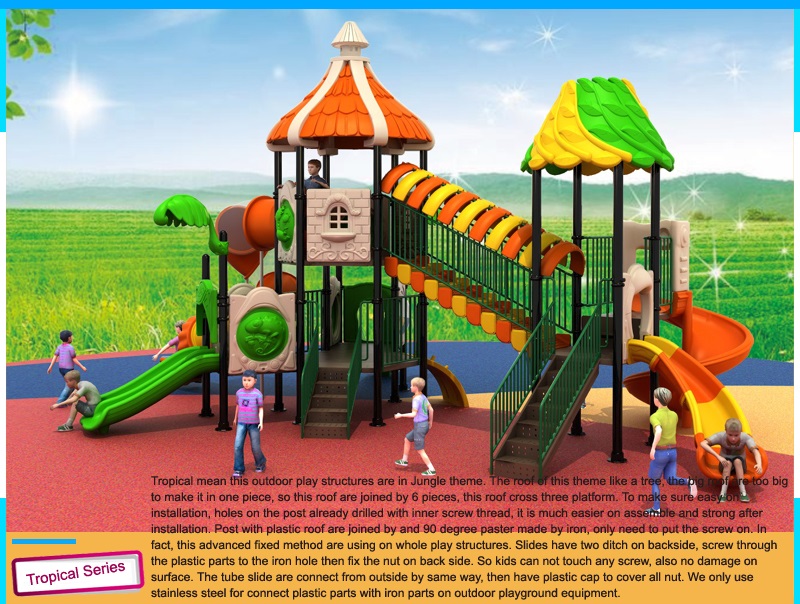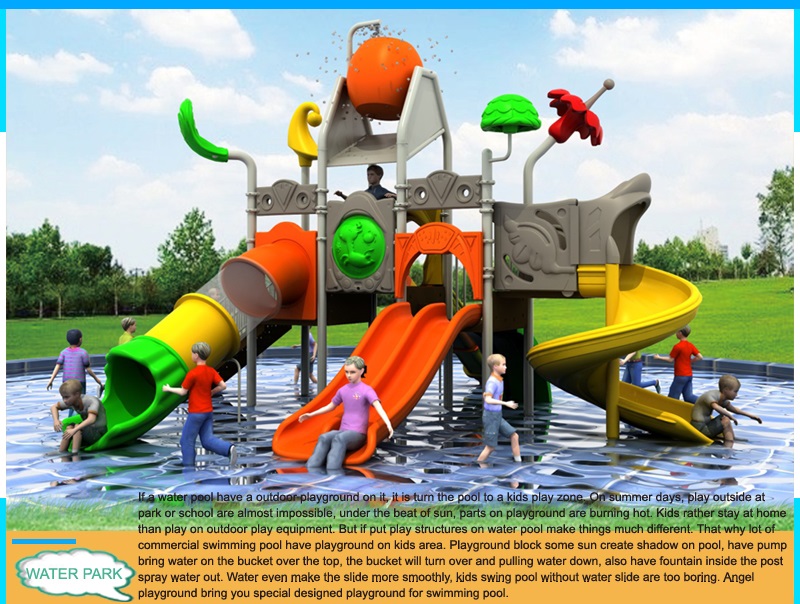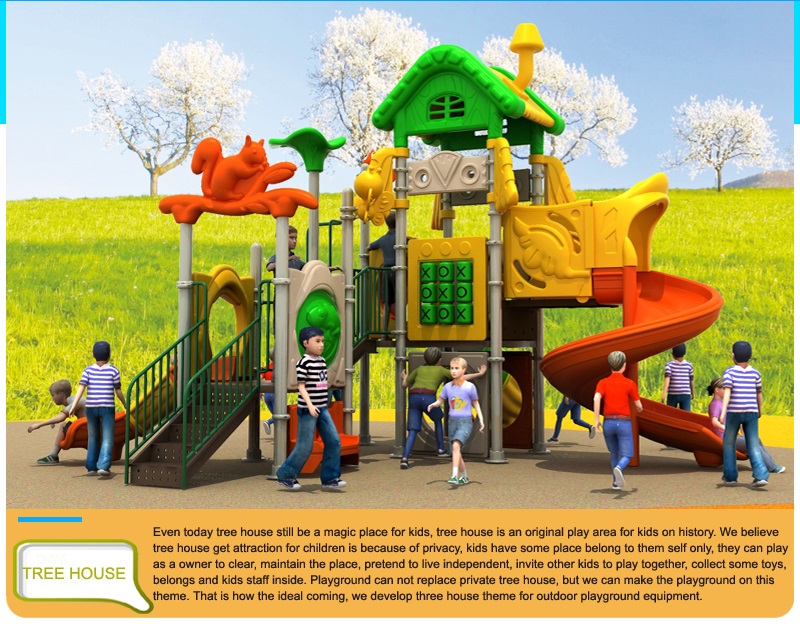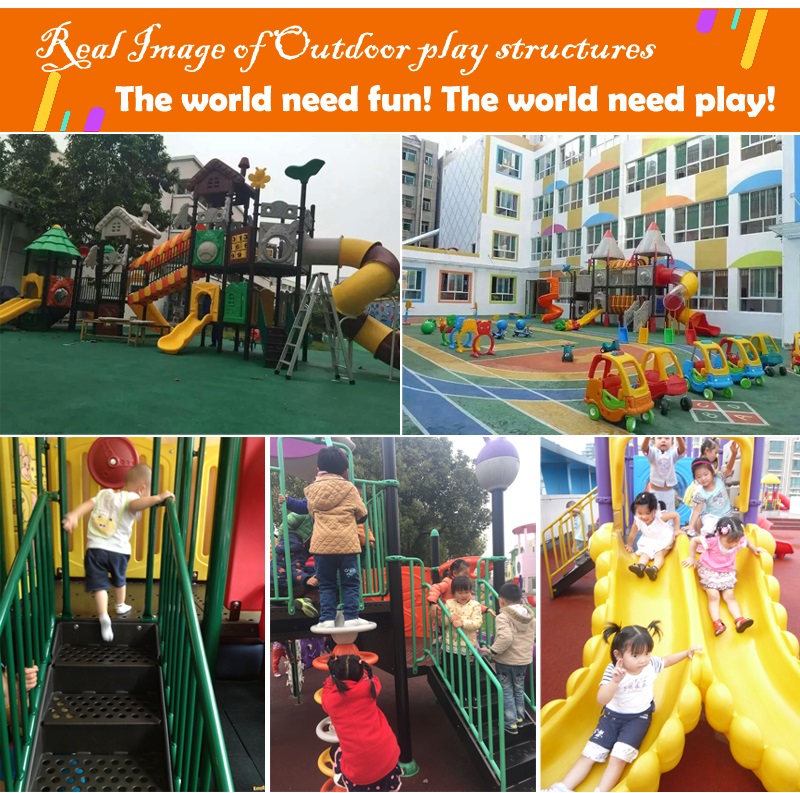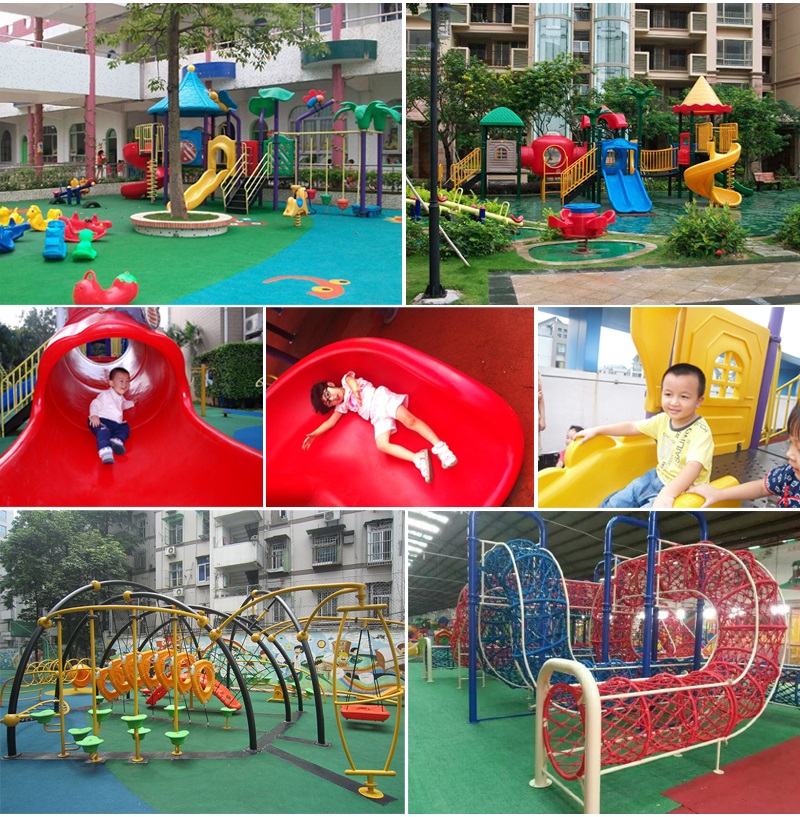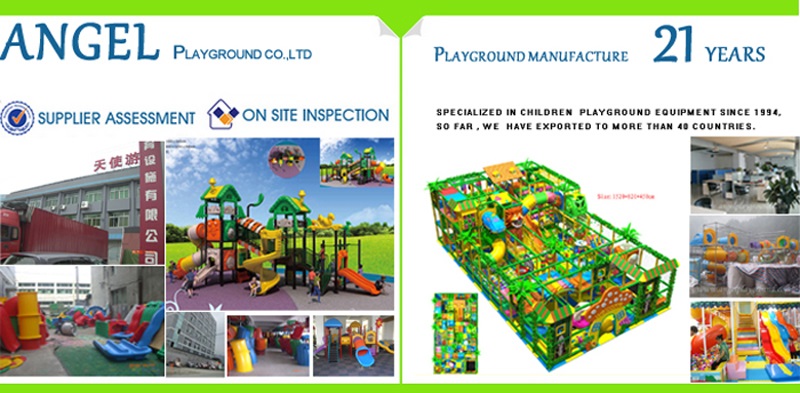 Is Private Outdoor Playground Equipment Only Necessary for Kids?
Have you ever worried about where to spend your weekends when the streets are crowded with people on the weekends and the nearby indoor playgrounds are also filled with children? Have the idea of setting up an outdoor playground equipment in your backyard for fun come across your mind now and then? If you have a only child at home and felt it a waste of time to build up one in your own backyard, then I think you are not aware of the real influence an private outdoor playground can have on your whole family, so here I want to tell you that it benefits both your kids and yourselves. Nowadays, there are more and more families who have already owned a private indoor or outdoor play center at home, do you want to lag behind and make your kids feel jealous of the play center in their friends' homes?
First of all, most parents still hold the opinion that outdoor playground equipment is only suit for kids; they neglect the fact that with the improvement of technology, the equipment is stable enough to support their weighs, too. Of course, the equipment you choose is from qualified company. So it is available for you to find a place to play with your kids, it is also rather good way to release you from the pressure of work in the whole day. Just sit and take a deep breath on the soft, colorful equipment will be a great brief.
What's more, compared with public outdoor playground, a private outdoor play structures is much cleaner an safer. First, you would clean the equipment so that your kids can have a good time and good experience while playing; secondly, it's more convenient to keep an eye on what your kids are doing without the disruption of other kids. both of which means that your kids will be cleaner and safer.
By the way, you can invite the friends of your kids to your home to play without messing up the whole room, because your private outdoor playground equipment is interesting enough to attract all their attention. Kids will find more games to play and they'll be much happier than before. What your need to do is to sit aside to guarantee their safety instead of running around to satisfy all the kids as if you are a babysitter.
On the whole, a private fitness playground brings both happiness and convenience to your home, a lot of money and time is saved with the help of the outdoor playground, so what are you waiting for, go and endow your backyard with one right now!