Small Size Playground
Product name: commercial playground equipment 
Model:HP-A1502
Size (CM):380x510x305
Size (FT):12.5x16.7x10
Size:380x510x305
Price (FOB): 

$1470.00

Measurements (cm): 380x510x305
Product: HP-A1502
Modules:
Theme roof,single slide,double slide, plastic tube with transparent part, net tube, theme panel, steel deck, steel post, climbing board,ladder,bridge...
Material:
a. Plastic component: LLDPE (Linear Low Density Polyethylene)
b.Metal component: Galvanized steel pipe
c. Post: galvanized steel pipe with normal thickness 2.0mm
d. Deck, stair: Steel plate, plastic powder coated or PVC coated;
e. Fasteners: SS304
Advantages:
a. Food grade plastic with wide color range available,and last long keep brand new.
b. With EU standard EN1176 GS safety certificate which verified by TUV NORD.
c. Experienced toy manufacturer which supply toys to world wide customers, The factory is leader of China Teaching tool and Education toy industry
Installation time 3 days (5 persons)
User age 3-12 years
Capacity 15-65 persons
Used for: Amusement park, residential area, kindergarten, preschool, shopping mall, restaurant, backyard
Packing:
Plastic parts: Bubble bag and PP film;
Steel components: Cotton fabric and PP film.
Warranty Period:
5 years for plastic parts, steel posts,metal decks and stairs; 3 years for steel component.
Notice: 1. Please check the fasteners regularly to assure firm and safety structure.
2. Please keep kids play under adults supervision.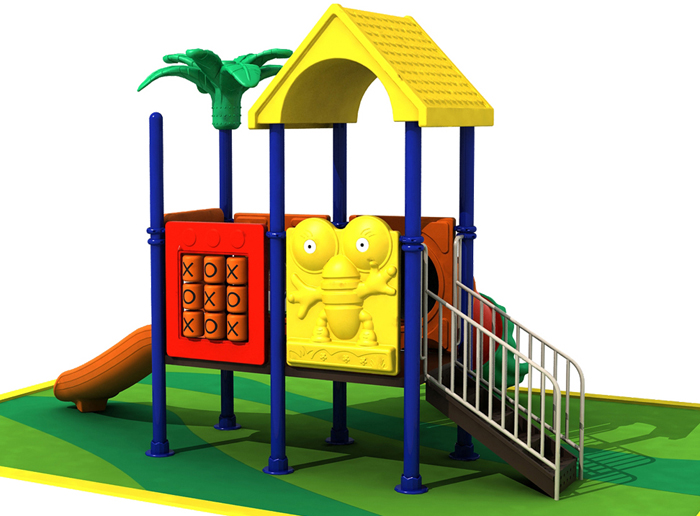 Top View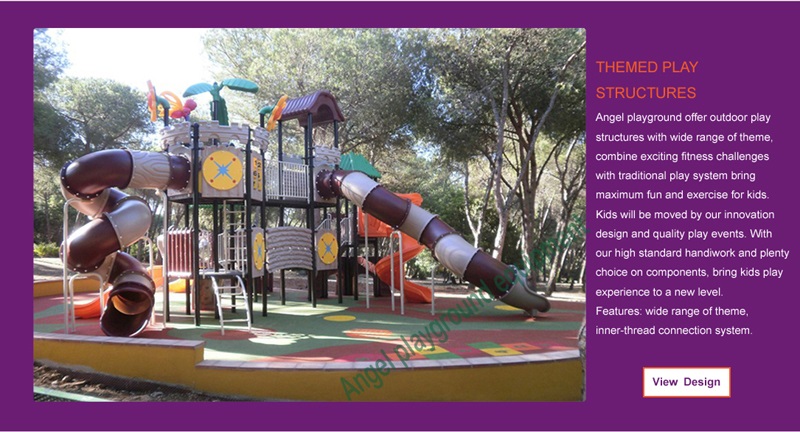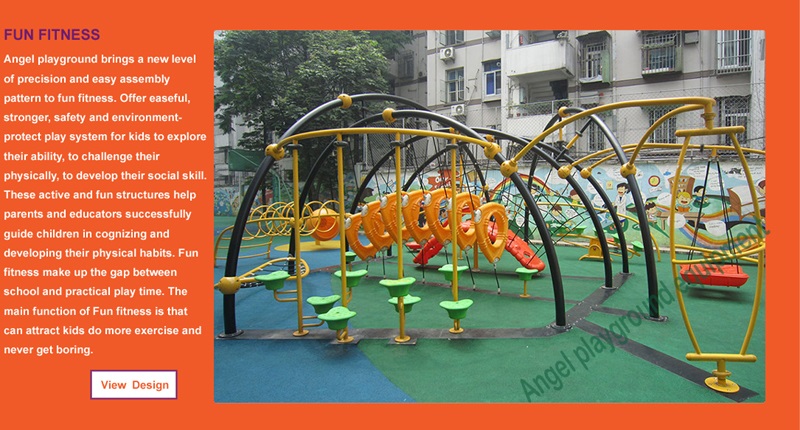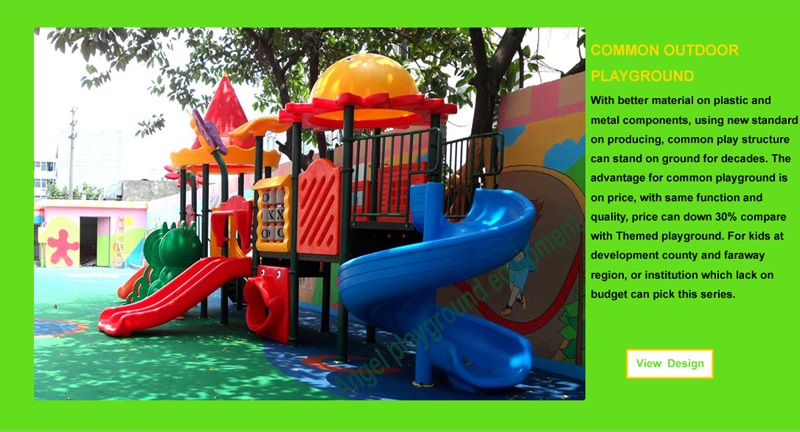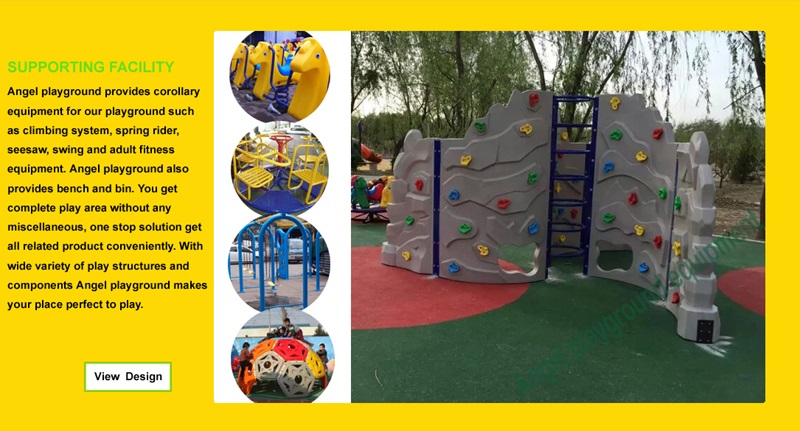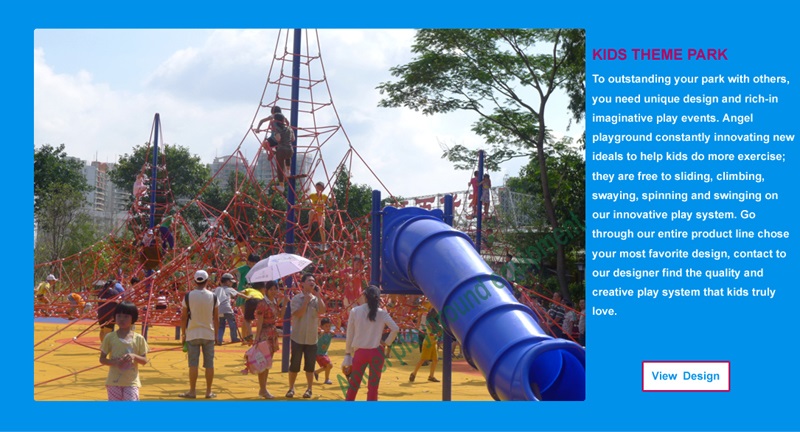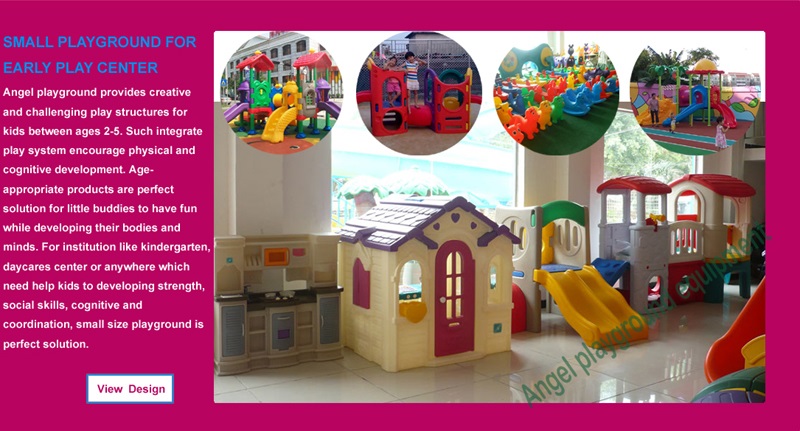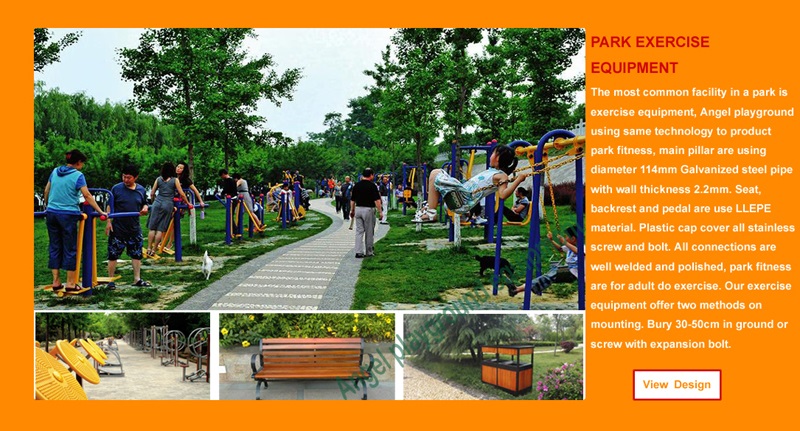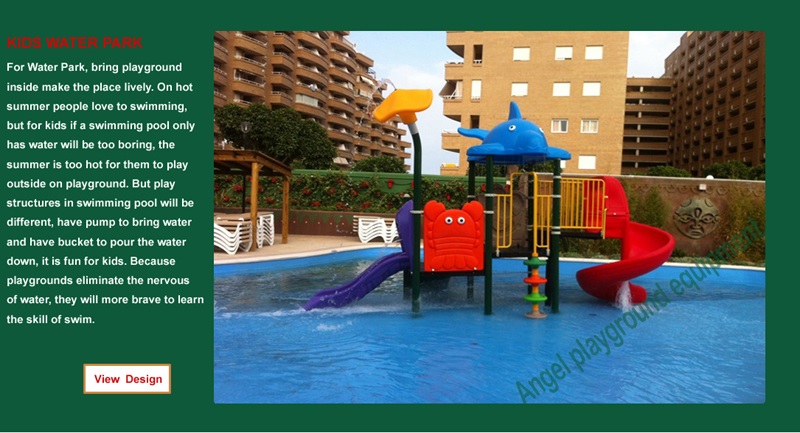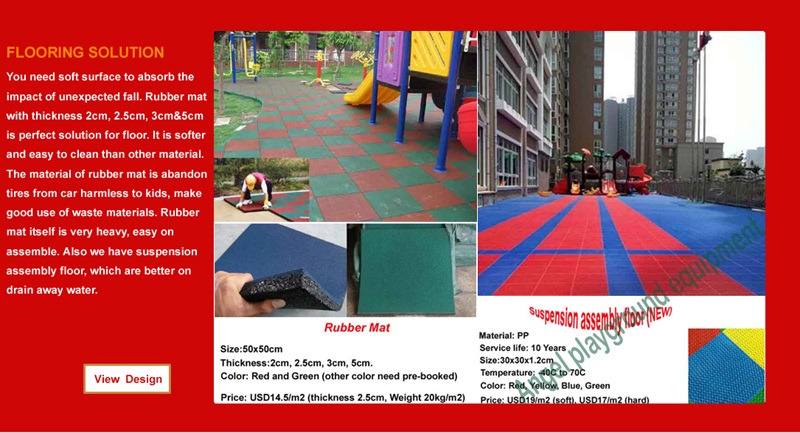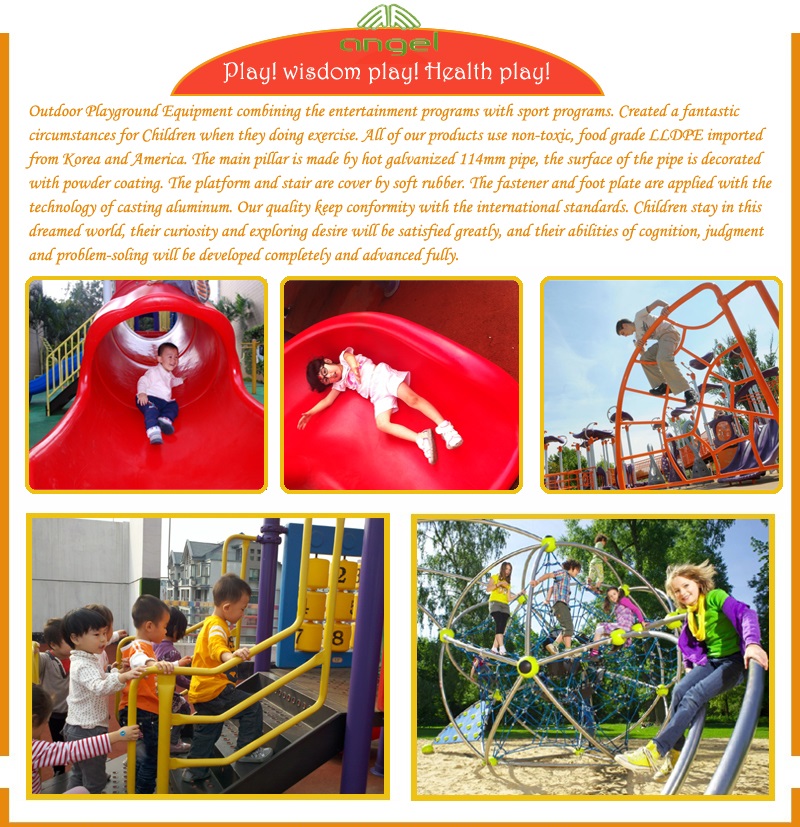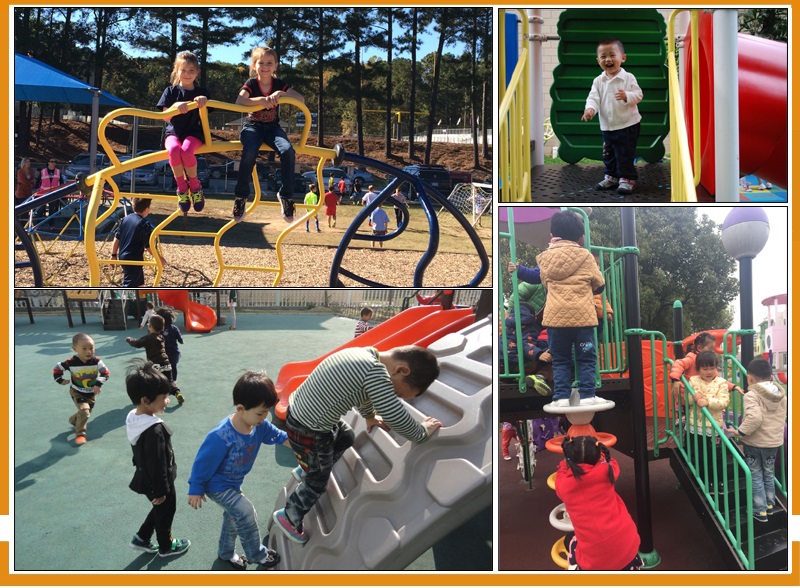 Outdoor Playground Equipment as a Ladder to Climb Out the Threshold in Childhood
Every kid is a precious treasure for a family; they are well educated and well cared by their parents. The development of our society also provides them with a better surrounding for learning and playing. In a word, they are endowed with more and better chances to become a good adult. However, convenient and beneficial as all the accesses are, some kids still have trouble being independent once they leave their parents. Therefore, it is of great importance to find a smooth way to help them step over the threshold they met in their childhood. As far as I'm concerned, the outdoor playground equipment will be a good choice to build up their ability of being independent. Outdoor play equipment is somewhat like a small society where kids have to do activities and find friends by themselves without the company of their parents, and what is more important is that your kids love outdoor playground more than any other places.
One the one hand, outdoor playground improves children's ability in dealing with relationships with other kids. it is a very important and necessary skill that need to be acquired by all kids in their whole life, the earlier they obtain the skill, the more outgoing they will be when they go to a new surrounding, they will seldom feel lonely even though their parents are not around, because wherever they go, they've got friends as their company. What's more, the environment provided by the outdoor playground equipment always filled with kids and team work, so your kids will learn how to keep in good relationship with others, which would no doubt bring them a lot of good friends.
On the other hand, outdoor play equipment helps kids get used to a new environment where their parents are not around much faster than other kids who rely on their parents for everything. Kids who are independent will be more likely to be chosen as a leader in his or her group, and such chance given by the teacher will no doubt have influence on their whole life. They are capable at dealing with different situations when they grow older and become more responsible to things he is doing, they are doomed to be excellent no matter where they are. And can you believe that all these things just start from a common outdoor playground?
In conclusion, children need outdoor playground equipment in their childhood not only for the purpose of playing, but also for its function of helping kids to climb over the threshold of being independent. So the time you spare with your kids in an outdoor playground is worthy.