Space City
Product name: play equipment for sale
Model:HP-D1502
Size (CM):1100x750x450
Size (FT):36.1x24.6x14.8
Size:1100x750x450
Price (FOB): 

$8400.00

| | |
| --- | --- |
| Name | Outdoor playground-Angel playground |
| product | HP-D1502 |
| Size (cm) | 1100x750x450 |
| Modules | Roof, Slid, Stair, Platform, Plastic Panel, Climbing, Handrail and Tube, Foot-plate, Fastener,stainless steel screw |
| Capacity | 10-30 Children |
| Plastic | LLDPE (thickness 6mm) |
| Advantage | 1.Anti-UV 2.Anti-static 3.Security 4.Environmental protection 5.Color is not easy to fade |
| Installation | Installation diagram with real photo |
| Certificate | ISO9001, TUV-EN1176, CE Etc.. |
| Pillar | Diameter 114mm galvanized pipe (thickness 2.2mm) |
| Handrail Guardrail | With Diameter-60mm, Diameter-32mm, Diameter-25 mm, thickness of 2.2 mm steel. |
| HS code | 95069900 |
| Coating | Rubber cover on stair and platform available |
| Package | Standard export packing Plastic parts: bubble bag and pp film Iron parts: cotton and pp film |
| User Ages | 3-12 Years old |
| Leading time | 15 days |
| Remark | |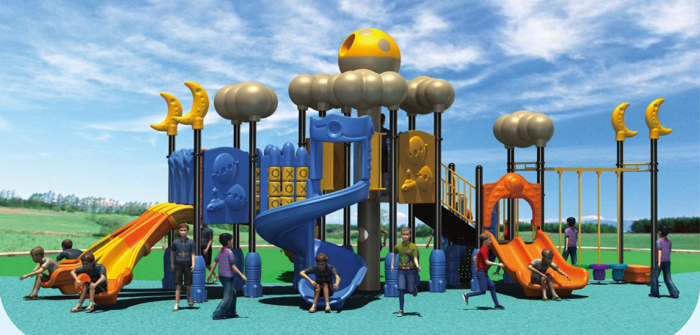 Top View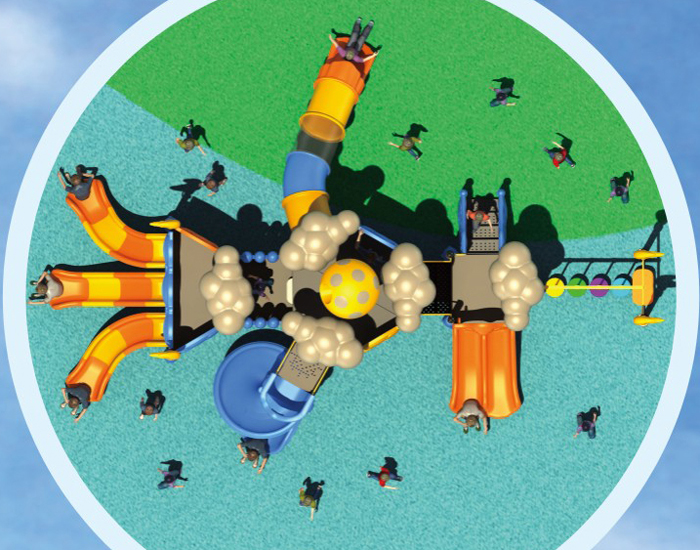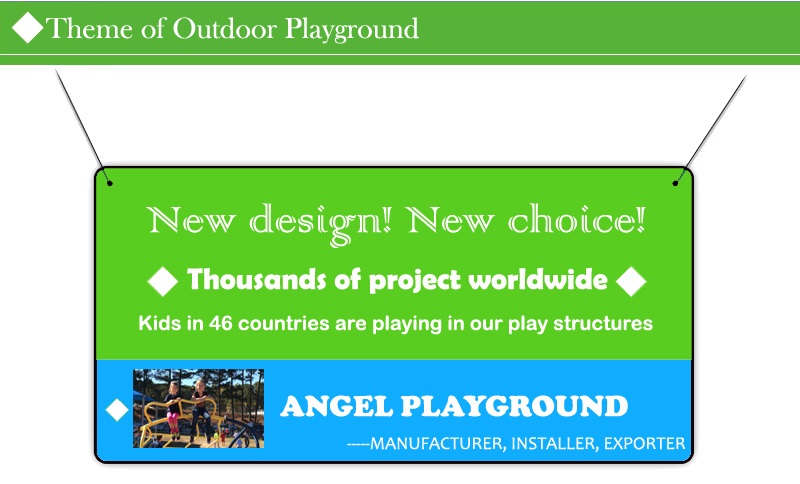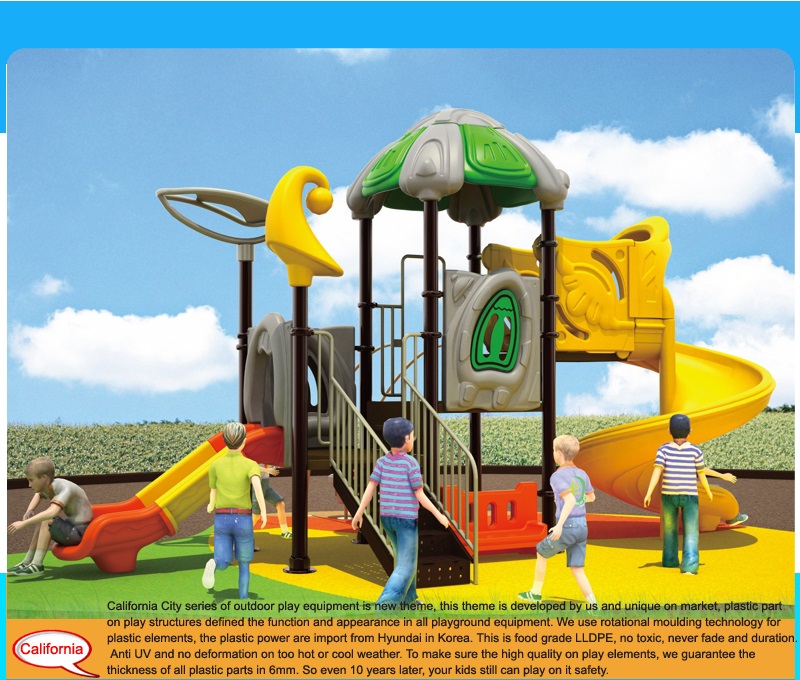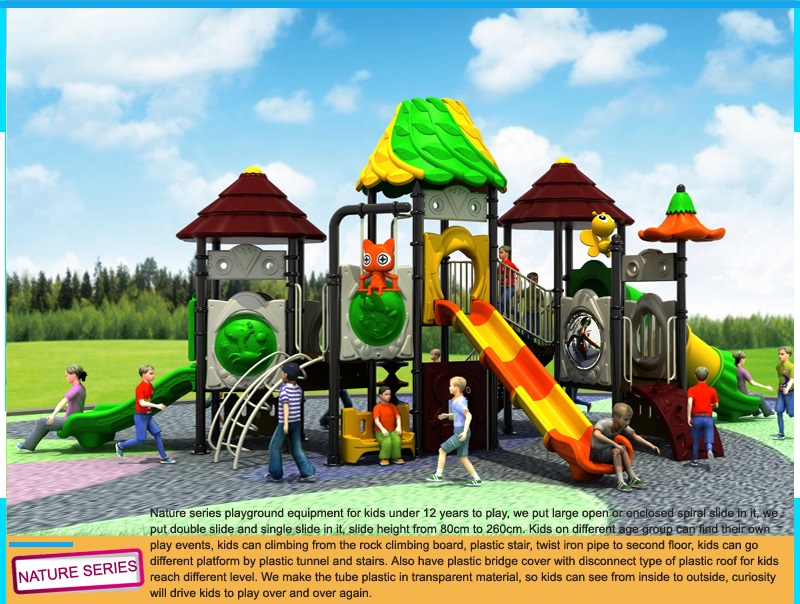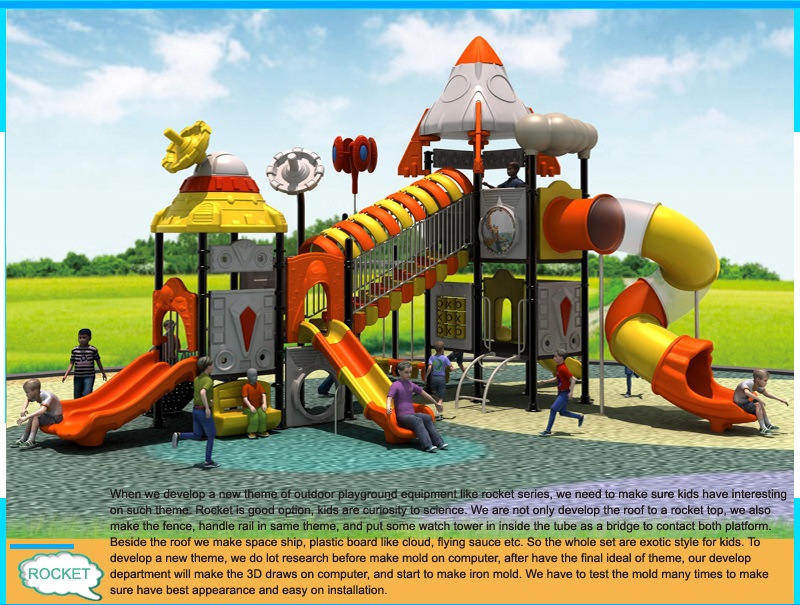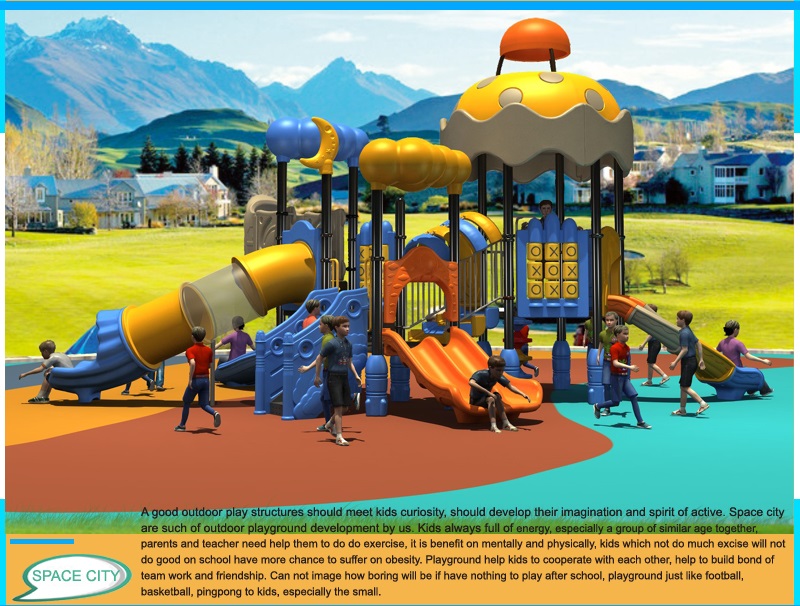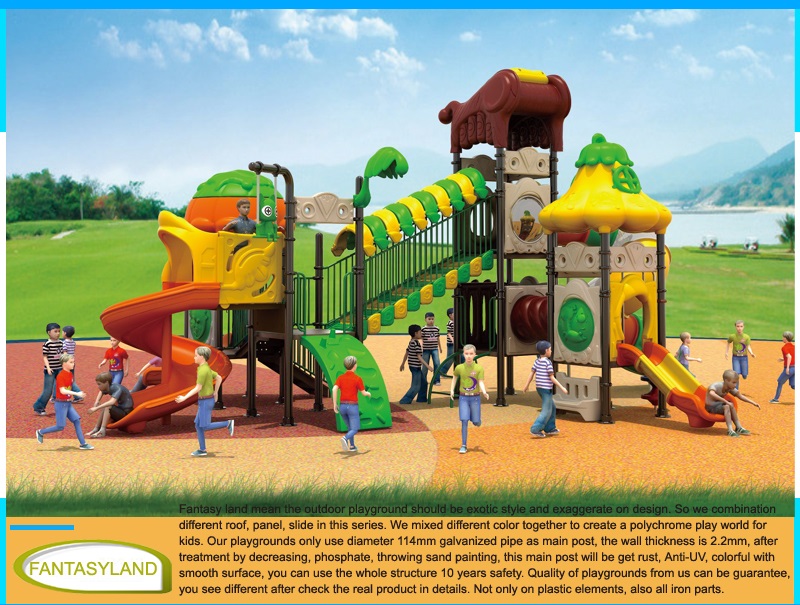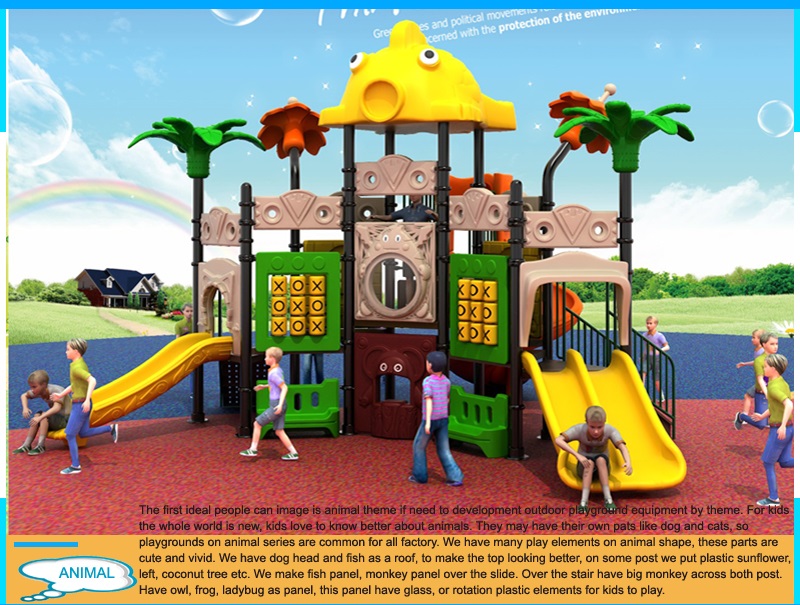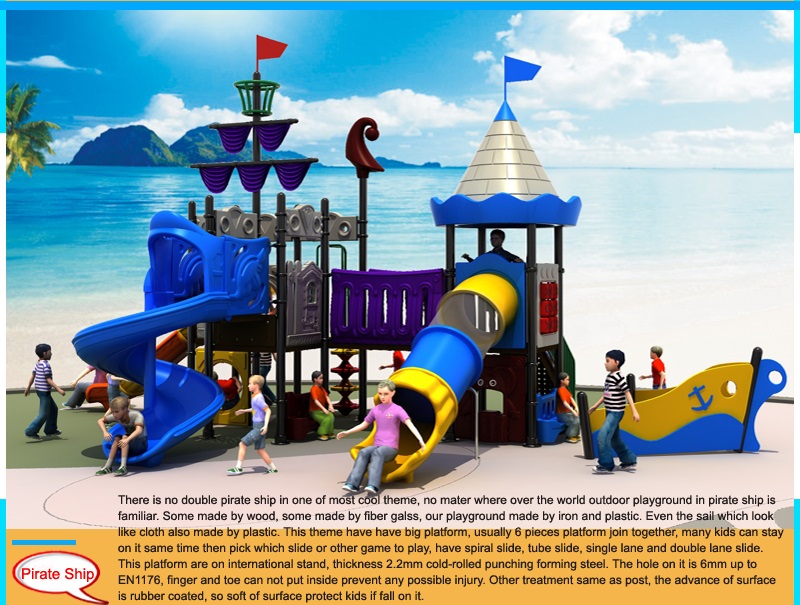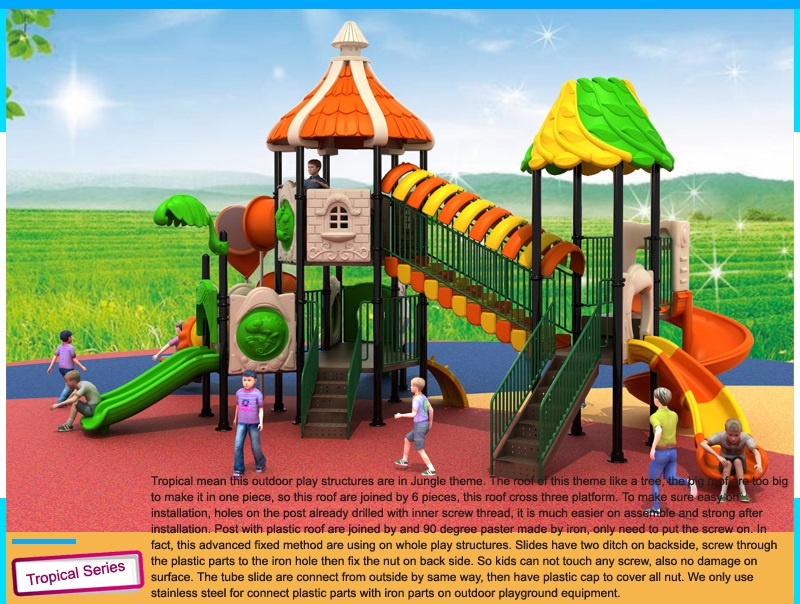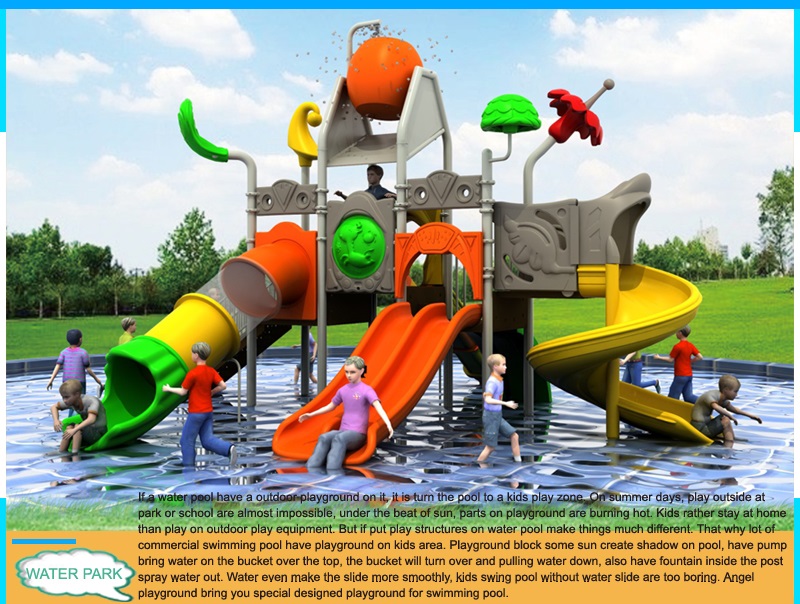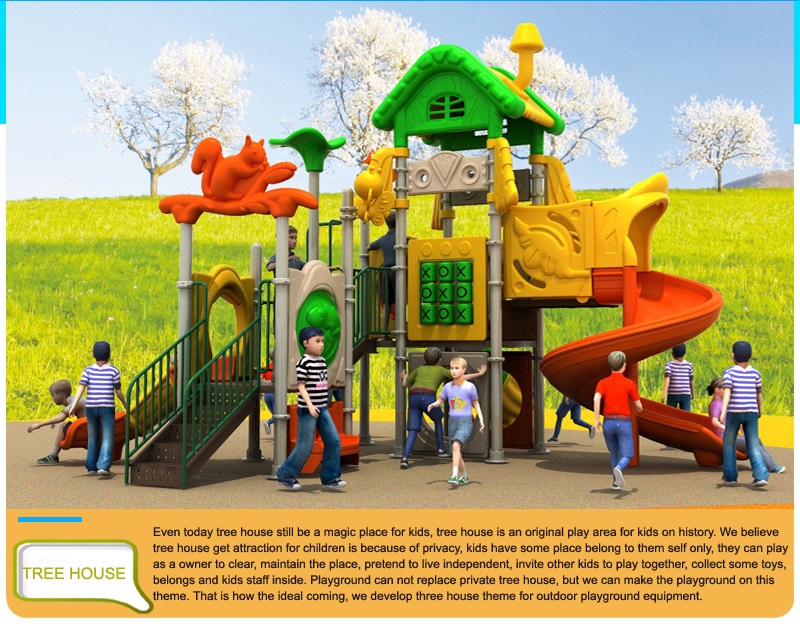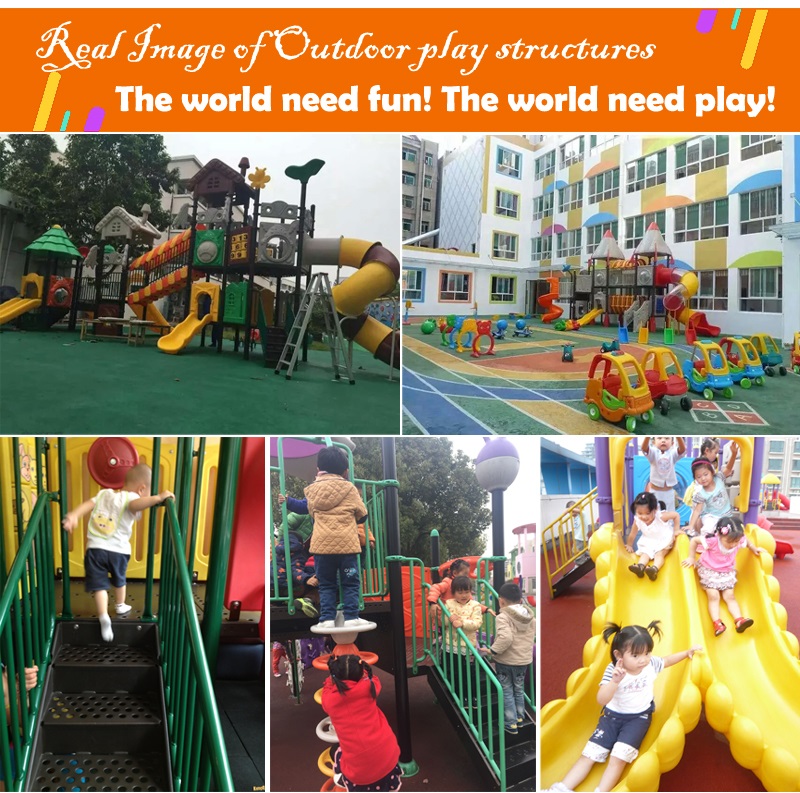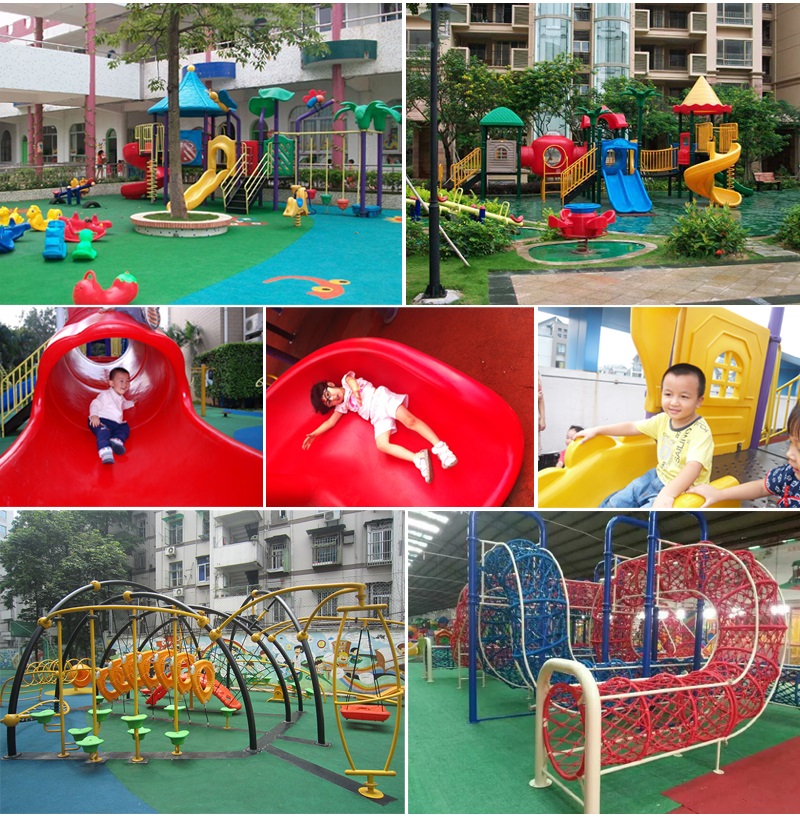 Outdoor Playground Activities Help to Cultivate Healthier Children
Exercising, according to all the researches and examples, can really make one live healthier than those who lack exercise in their daily life. Nevertheless, children seldom go out to study because there are more interesting games to attract their attention, such as computer games, a variety of toys, or an amount of junk food saved in the fridge. So obesity has turned out to be one of the most common problems for children, which have also cause many other health problems. In order to make exercises more interesting so children would be willing to do it, outdoor playground has make a lot of contrition to make it activities appealing, and it turned out that kids happen to love them. In the following passage, let's talk about how outdoor playground equipment will influence children's health.
To begin with, children's calories ingestion will be largely restricted through doing a lot of joining playground activities and get the chance to exercise their body. And many parents find that children with obesity problems gradually became healthier and their weight turned normal. Those on frequent exercise showed drops in body temperature and blood-insulin levels, which means they have suffered less damage to their DNA. Children, as a weak group in the world, need more protection in their body rather than only the protection by their parents from the outside.
Secondly, it has also be researched that calorie restriction brought by having children take part in outdoor playground activities produces a metabolic adaption over and above that which would be expected from weight loss alone. Nevertheless, such metabolic adaption could be the reason why calorie restriction is associated with stronger immune system, and that, I think, is certainly want most parents what to their children to achieve.
Last but not least, the search for high efficient exercise that will cultivate healthier body for kids is itself as old as the hills-- as is the wishful thinking of adults who finance such effort. Outdoor play structures, however, May not the most efficient to help children to build up a completely immune free body, at least they make children laugh during the course they are playing. Laughter is no doubt the best cure to all the diseases.
In a word, outdoor playground equipment are an indispensable part of children's childhood of parents hope to get their kids always from frequent disease like cough, flu or cold, all are common for children. According to the above mentioned, I believe parents now can understand the real function of outdoor playground activities in children's life.