Fantasyland Series
Product name: play grounds company
Model:HP-F1510
Size (CM):720x560x450
Size (FT):23.6x18.4x14.8
Size:720x560x450
Price (FOB): 

$3670.00

| | |
| --- | --- |
| | Welcome to Angel playground-outdoor playground equipment |
| Names | HP-F1510 |
| specification | 720x560x450 |
| Parts | Slide,screw,tunnel,roof,slide, bridge,deck,platform,stair, swing, hanging parts |
| Capacity | 50m2 about 10- 30 children |
| Frame | Diameter 114mm galvanized pipe (thickness 2mm) |
| Plastic | Import LLDPE (thickness 6mm) |
| HS code | 95069900 |
| Safety Mat | Rubber mat with thickness from 2cm to 5cm |
| Assemble | 3D Installation diagram with real photo |
| Leading time | 12 days, |
| Certificate | ISO, TUV - EN1176, CE etc... |
| Advantage | Best service and high quality, We solve problem not avoid trouble any time during order! |
| User Ages | 3-12 Years old kids |
| Package | Standard export package |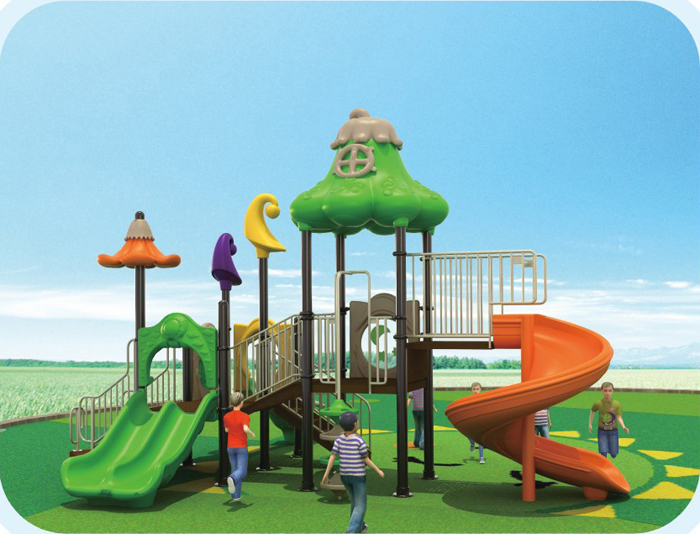 Top view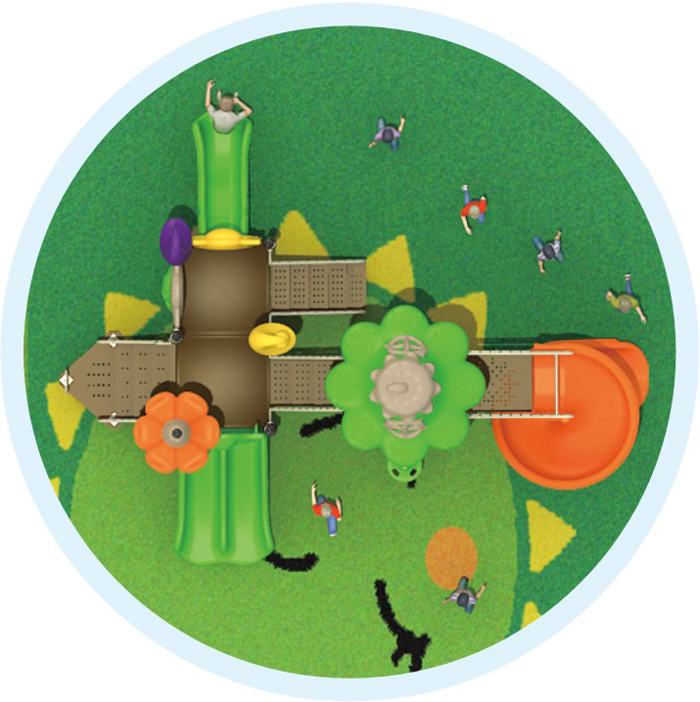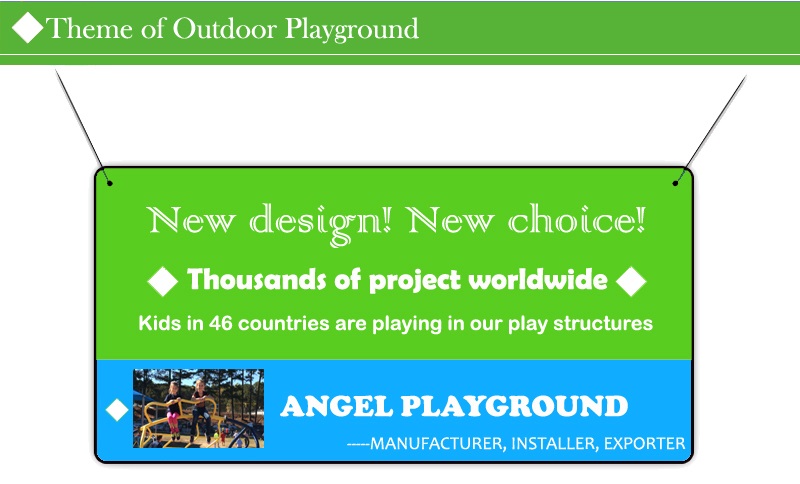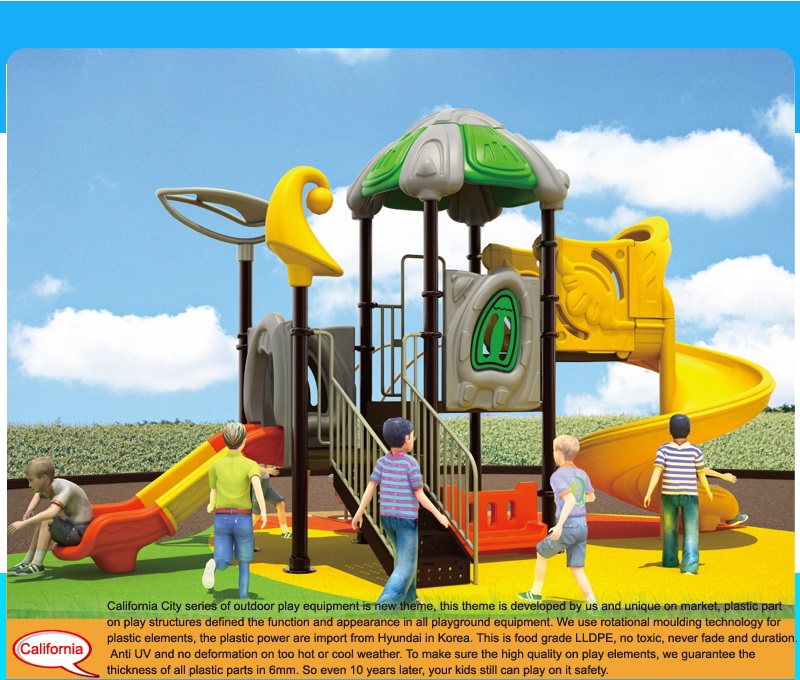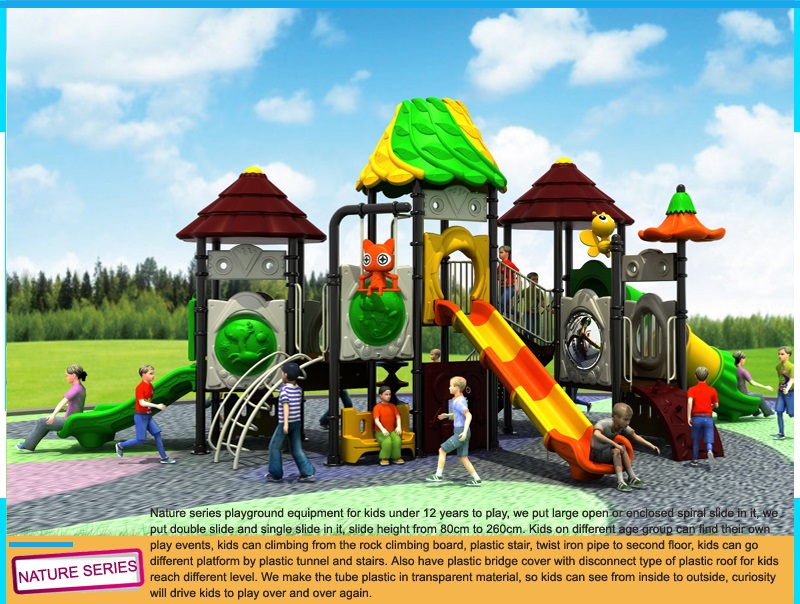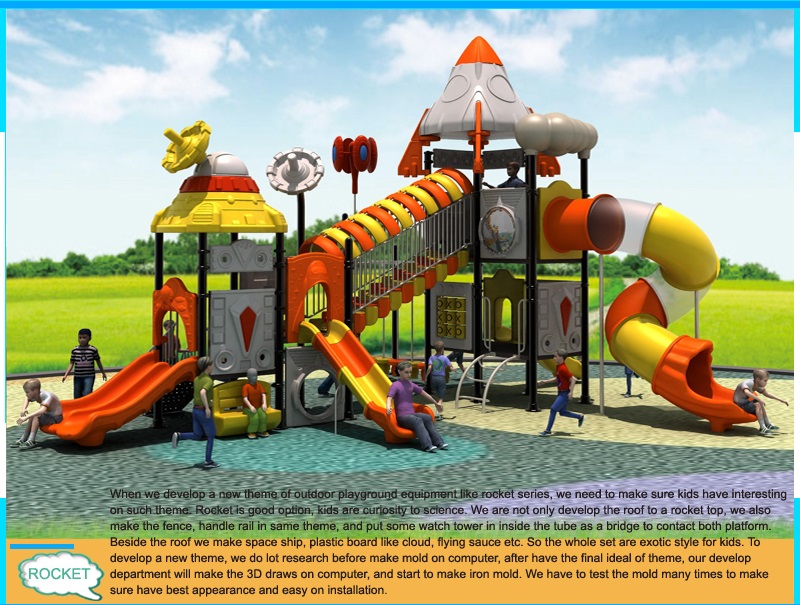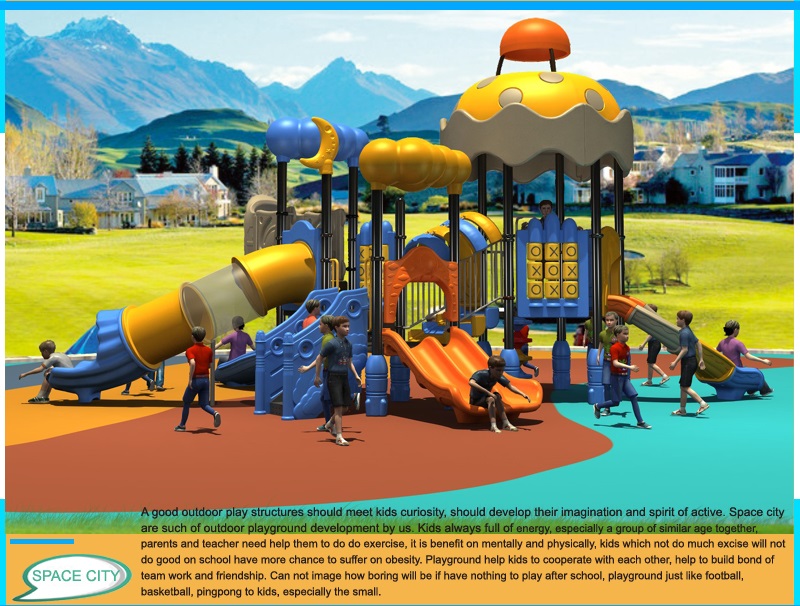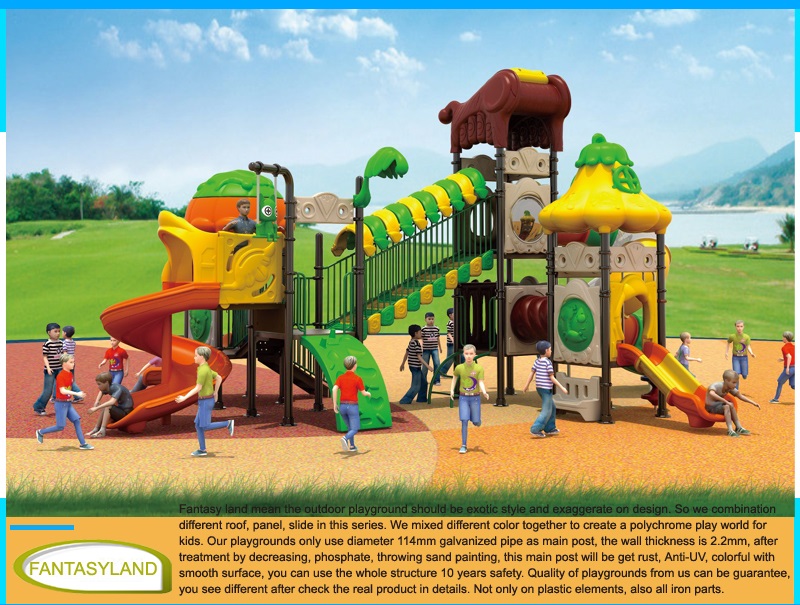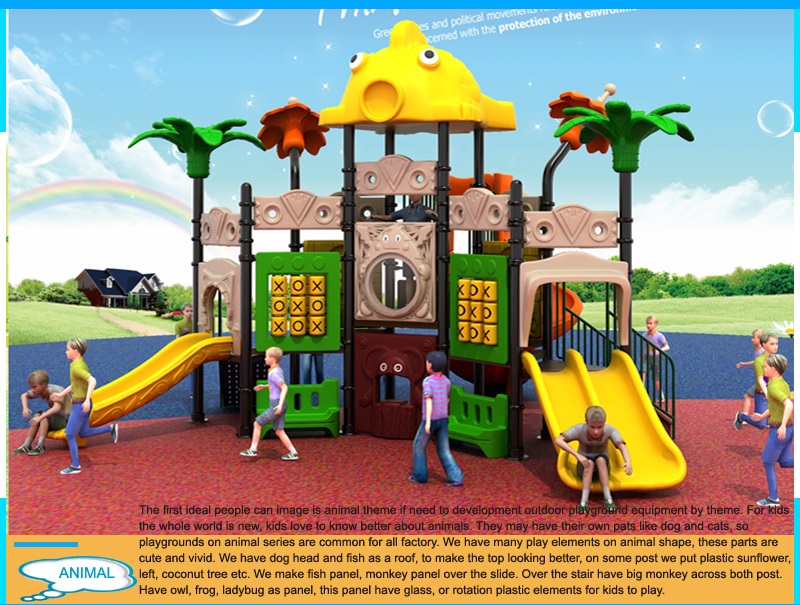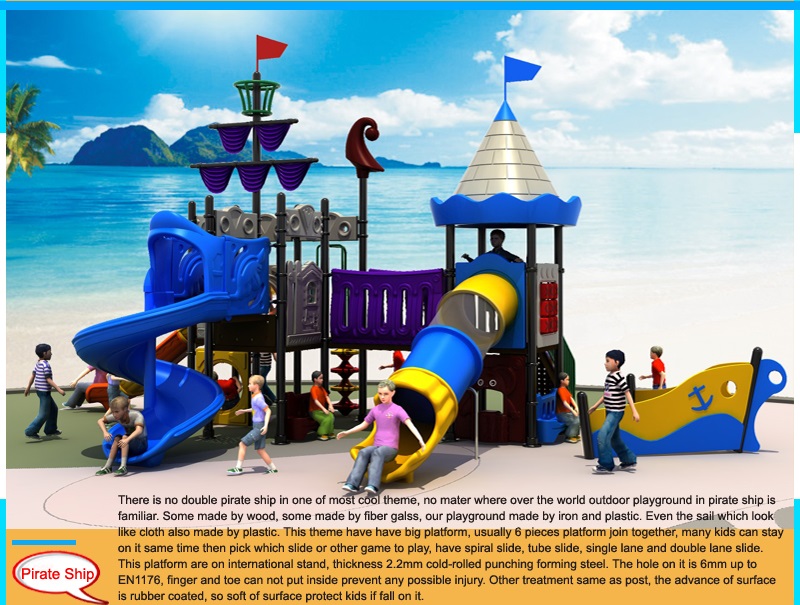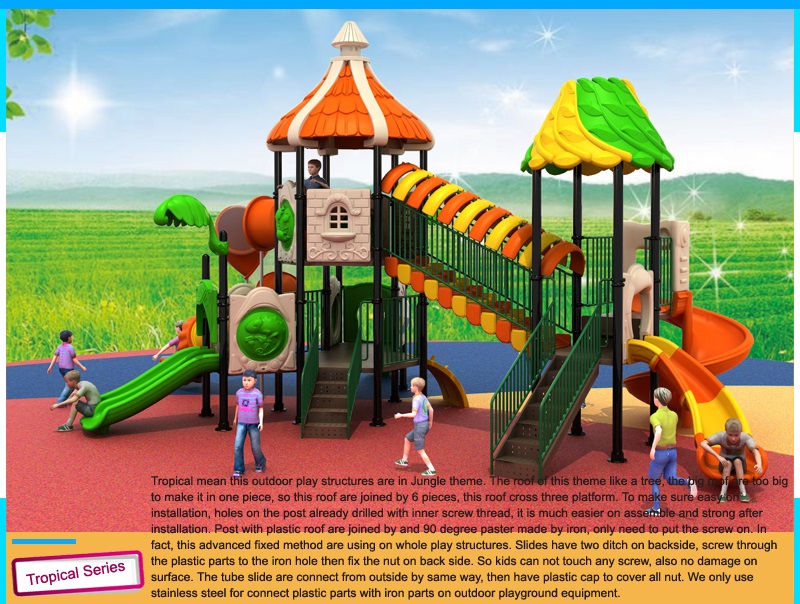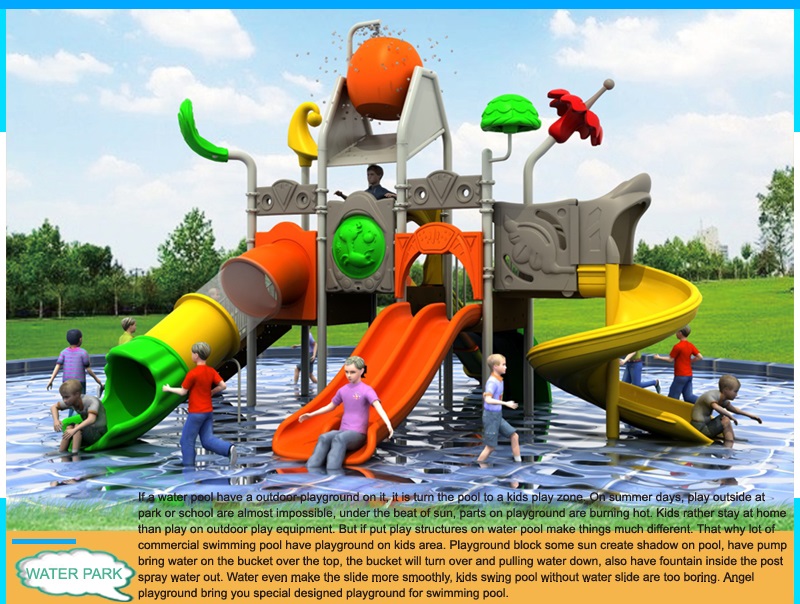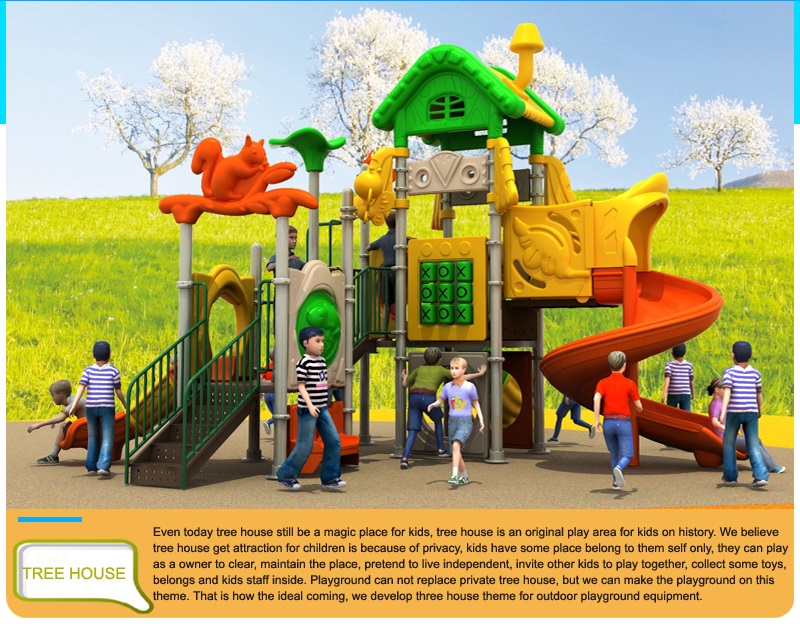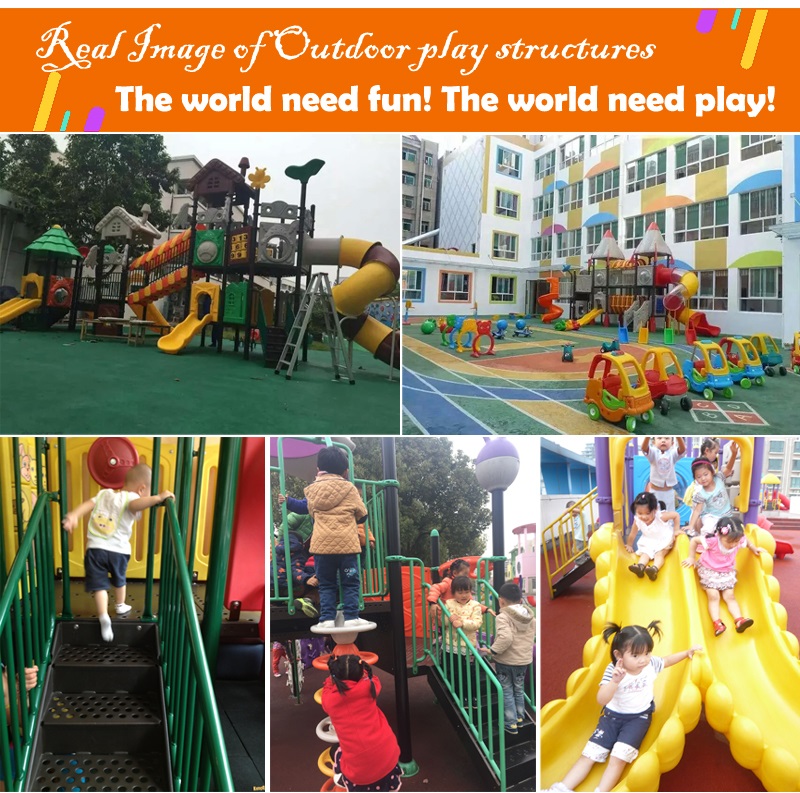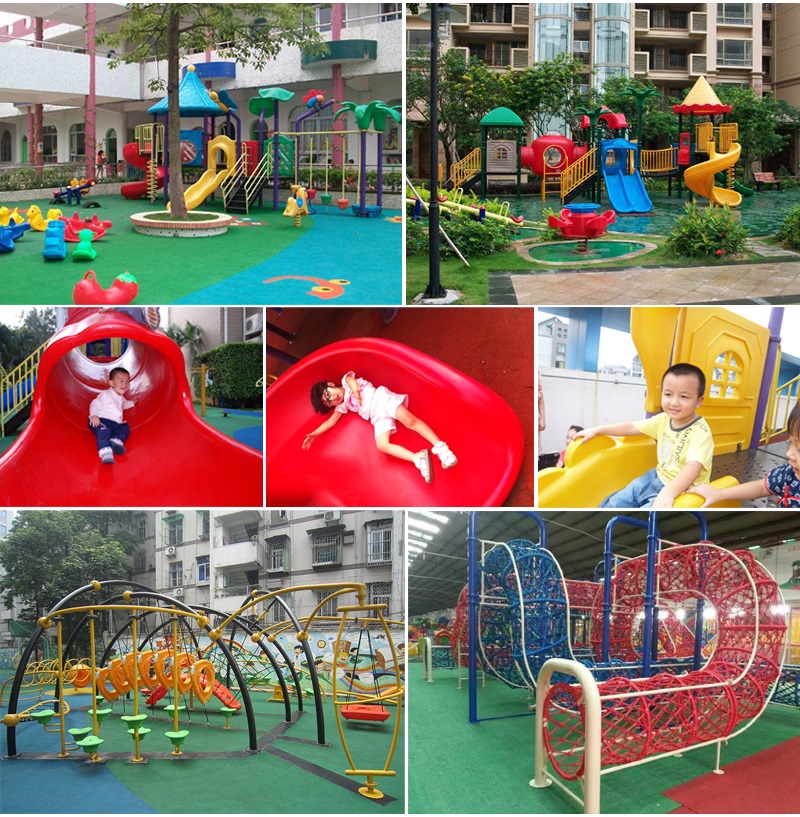 Should Outdoor Play Structures Hold Activities for Fun or for Competition?
Playing sports benefits people tremendously. Not only does joining such physical activities help one relax the mind and keep healthy, but it also trains his character as well. Nowadays, a huge number of youngsters are enthusiastically taking part in various sports activities. Many adults also encourage their kids to do sports in the outdoor play structures. More and more parents take doing sports as fun in their life instead of getting professional training for competition. While as for kids who are playing sports in the play structures, should the form of sports competition be canceled just for the purpose that they'll have a more relaxing time in playing? While I don't think so, I still believe that it is necessary to reserve the form of sports competition in the outdoor play structure.
First of all, competition is an efficient way to make sports more interesting among children. Children will hardly do sports if they found it a monochromatic thing to do. It is true that outdoor play structures is a place for children to enjoy their time and have fun, but it should not be neglected by parents that some small competitions is also an vivid part of their playing time. The so called competition is actually different from that in adults' eyes, so they will do no harm to children's relaxing time.
In addition, it is a good chance to have kids learn what competition is since they are young, the earlier they acquire the knowledge of competition, the better they'll get themselves adapted into the environment they are in. Otherwise, kids will feel it difficult and hard to get involved in the group, which largely hinders the development of their ability in socializing as they grow up.
Moreover, cool petition sports in outdoor play structures also helps kids discover more of their natural talents and some find they have the potential to become professional athlete in the future. A person's gift for particular sports might show up in early childhood l. An outstanding performance in a match or contest will attract the attention of their parents. Thus, he maybe sent to the professional team to get better training for major events. I reality, this is how many gold medalist in the Olympic Games were discovered.
All in all, I think children should be encouraged to join various in the outdoor play structures, and meanwhile they should be given the chance to attend contests or matches. In a word, it is plausible to held sports competition in the play structures for kids rather than totally forbid it.