Tree House
Product name: playguard factory
Model:HP-H1504
Size (CM):680X570X460
Size (FT):22.3x18.7x15.1
Size:680X570X460
Price (FOB): 

$3960.00

Welcome to Angel playground
Product: HP-H1504
Modules: 680X570X460
Theme roof,single slide,double slide, plastic tube with transparent part, net tube, theme panel, steel deck, steel post, climbing board,ladder,bridge...
Material:
a. Plastic component: LLDPE (Linear Low Density Polyethylene)
b.Metal component: Galvanized steel pipe
c. Post: galvanized steel pipe with normal thickness 2.0mm
d. Deck, stair: Steel plate, plastic powder coated or PVC coated;
e. Fasteners: SS304
Advantages:
a. Food grade plastic with wide color range available,and last long keep brand new.
b. With EU standard EN1176 GS safety certificate which verified by TUV NORD.
c. Experienced toy manufacturer which supply toys to world wide customers, The factory is leader of China Teaching tool and Education toy industry
Installation time 3 days (5 persons)
User age 3-12 years
Capacity 15-65 persons
Used for: Amusement park, residential area, kindergarten, preschool, shopping mall, restaurant, backyard
Packing:
Plastic parts: Bubble bag and PP film;
Steel components: Cotton fabric and PP film.
Warranty Period:
5 years for plastic parts, steel posts,metal decks and stairs; 3 years for steel component.
Notice:1. Please check the fasteners regularly to assure firm and safety structure.
2. Please keep kids play under adults supervision.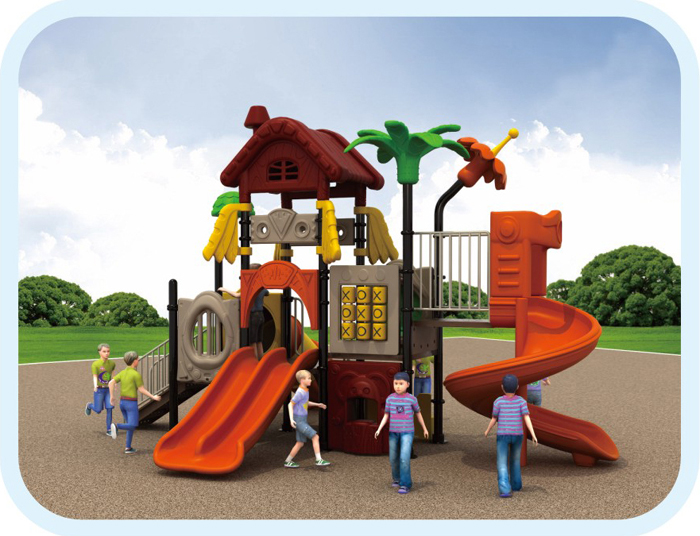 Top View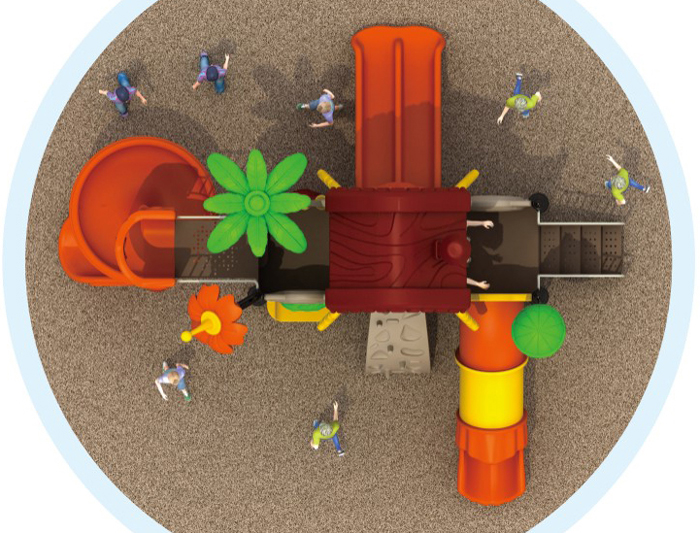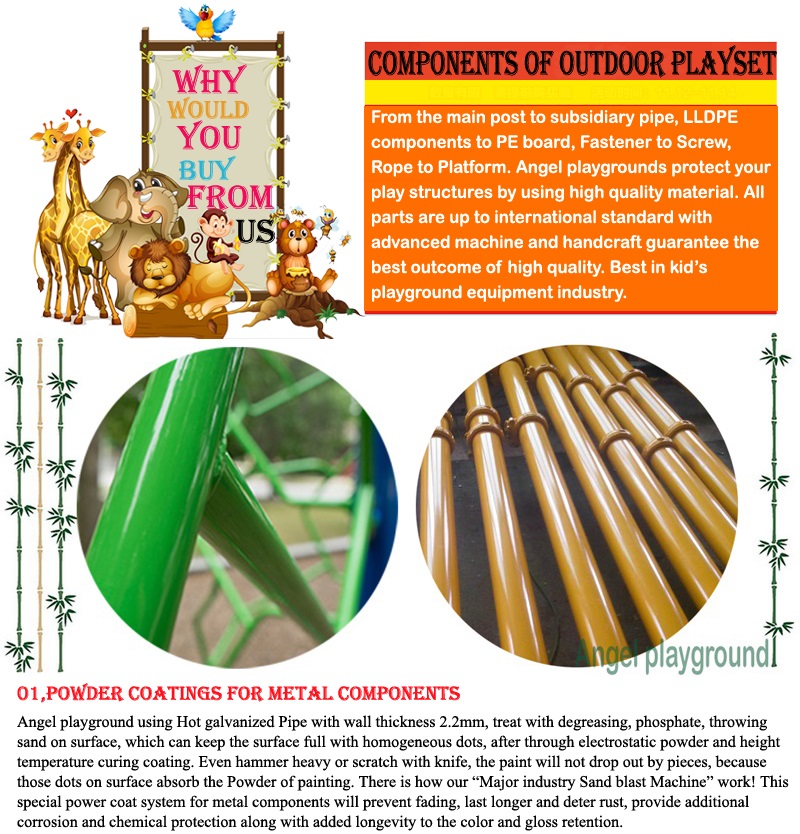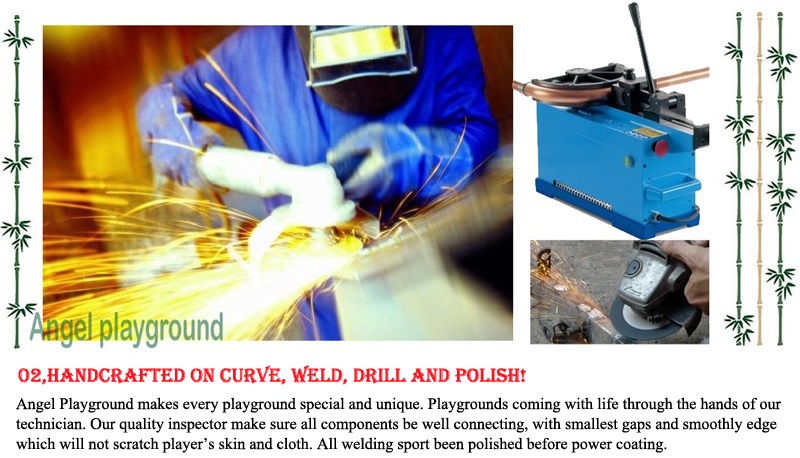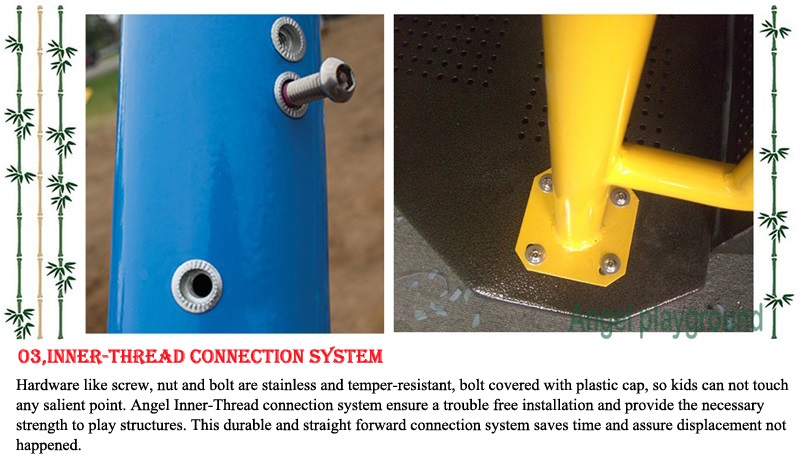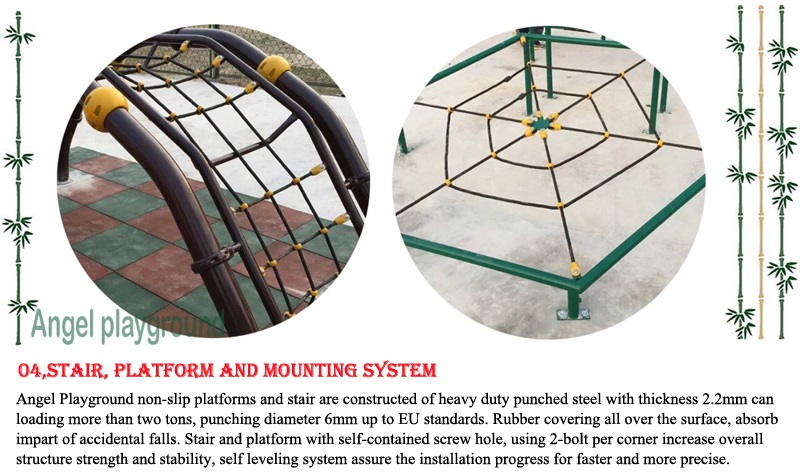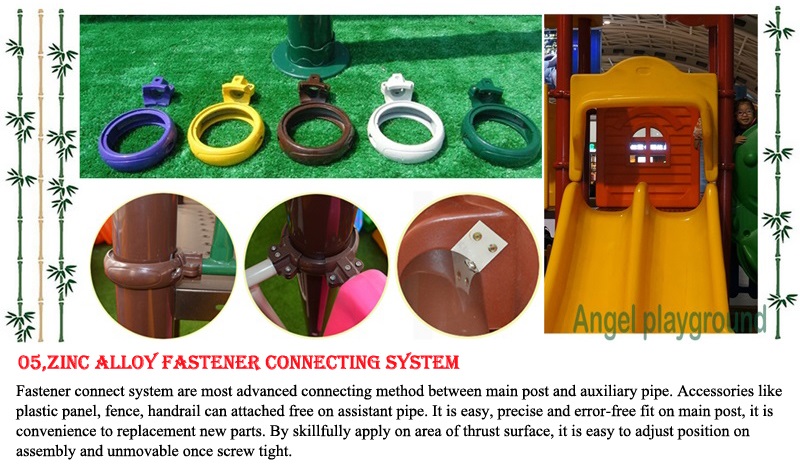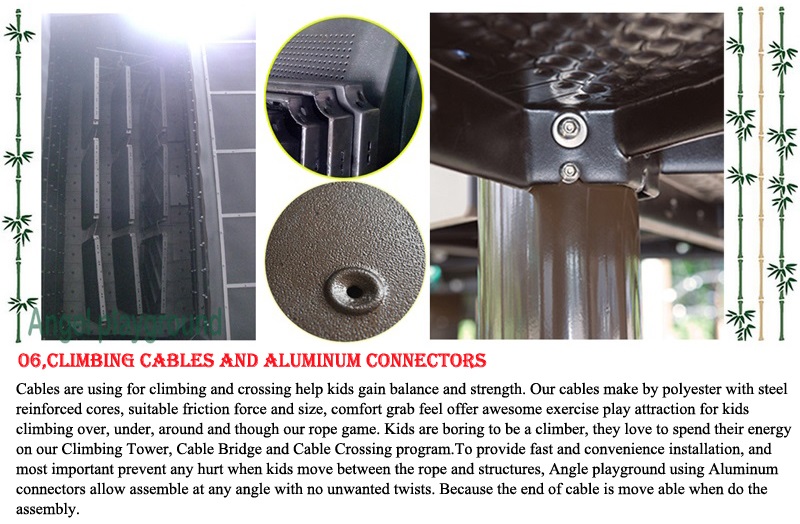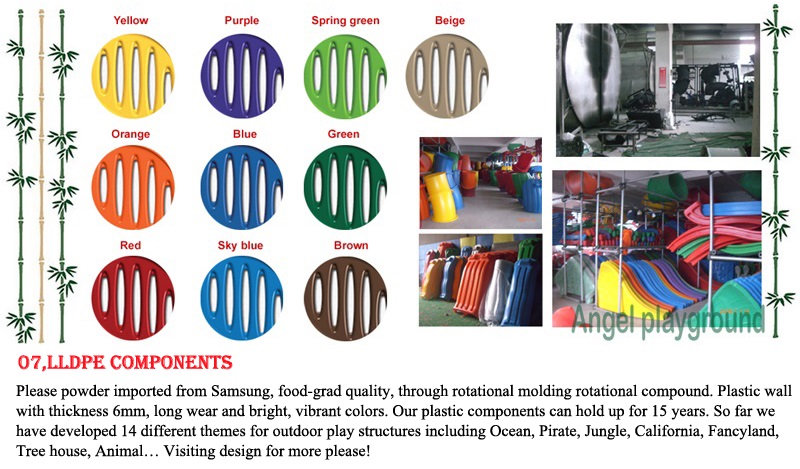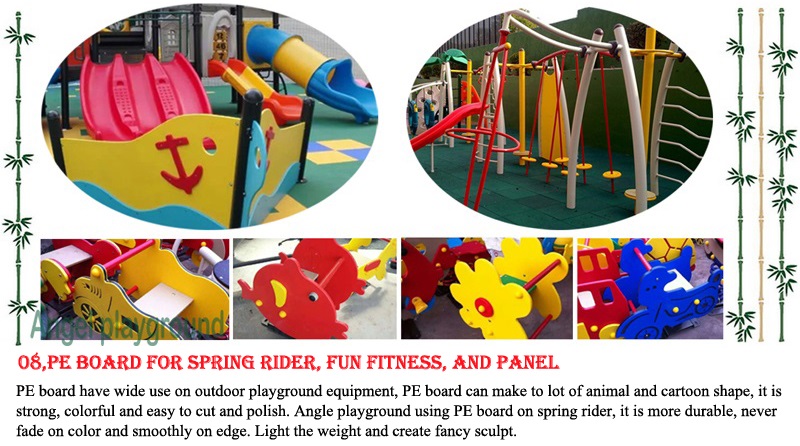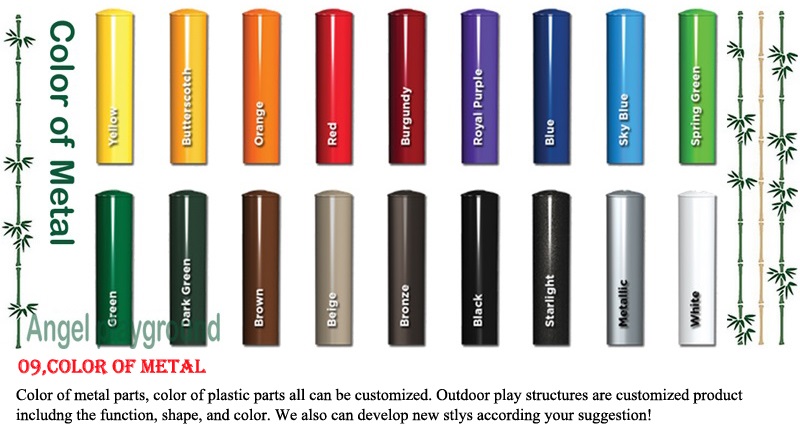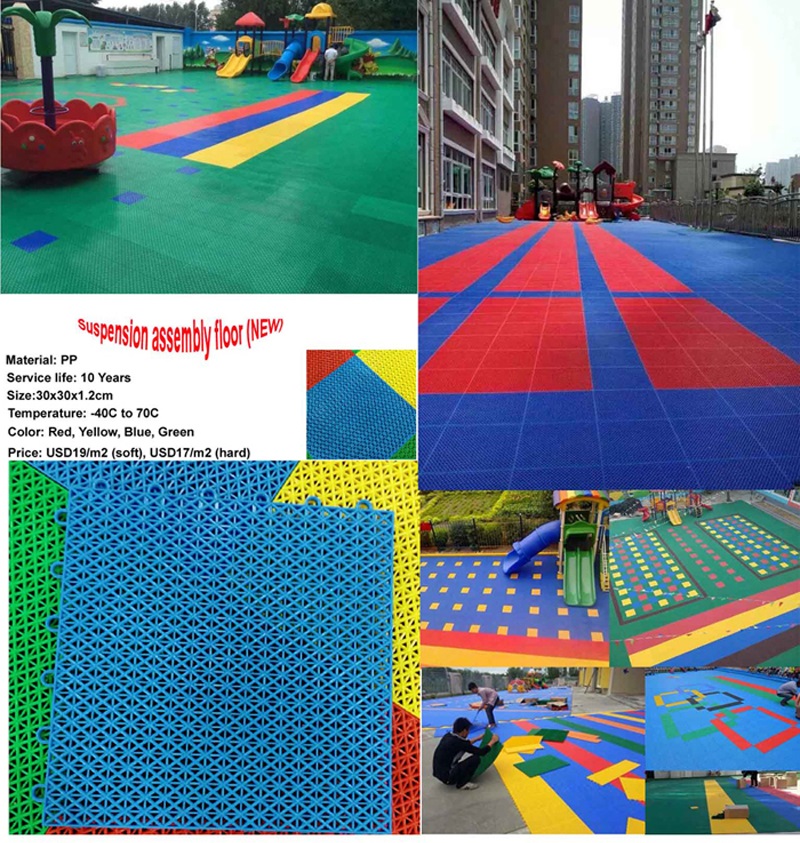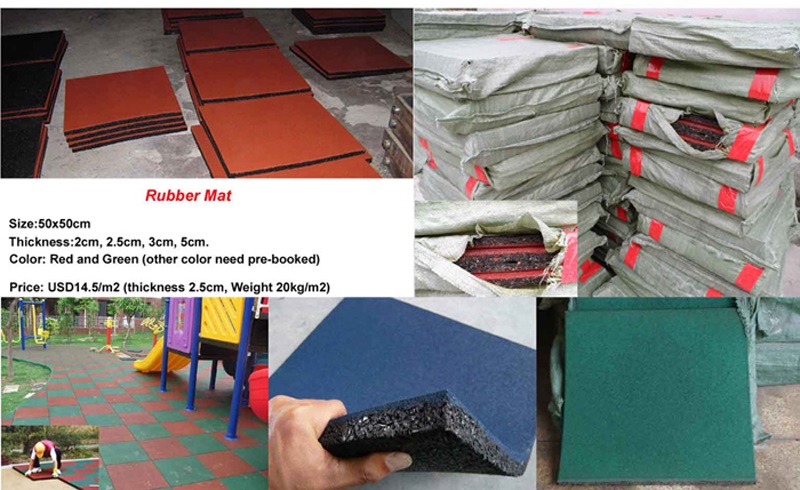 Outdoor Playground is Suitable Place for Family Enjoy the Mid-Autumn Day
The Mid-Autumn Festival is one of the most important traditional festivals in China, families get together to have a big meal and enjoy the round moon after supper. Kids are also very happy because there are plenty of delicious foods for them. What added to their happiness is that they can play with their brother or sisters. However, there is a problem when it comes to moon appreciation: where is the most suitable place for the families to enjoy the round moon? In cities, the moon is hidden by skyscrapers and we can hardly visualize it light, let alone found somewhere to see the moon in its full shape. Therefore, people need a spacious and safe place. Then I would advise outdoor playground for them. Outdoor playground is not only spacious for the family, but will also please kid more than a little. I can seldom think about any other place that is better than that.
For one thing, it is a little annoying when the kids keep interrupting you while you are having chitchat with your families. So the first thing that most parents want to do is to find somewhere for kids to have fun and meanwhile they can keep an eye on them so that they won't get hurt. I believe an outdoor playground is the most satisfying choice for most parents. In outdoor playground, with children's attention attracted by playing equipments as well as the company of their cousins or other friends, it is possible for them to leave their parents alone and play quietly by themselves.
For another thing, it is not only the moon that is the most attracting factor in the Mid-Autumn Festival. Actually, the happy moment of having fun with kids in the outdoor playground is also interesting and valuable, especially for parents who seldom have time to keep their kids company and play together with them. I can almost visualize of the picture of parents who are having fun in the outdoor playground, high over their heads is the shiny and round moon that is spreading its milk like moon light on to the ground, and it light up the smiling faces of people in the world. Isn't it fantastic scenery?
The Mid-Autumn moon remained the same beauty year after year, with only changes appearing on people's faces. It witness how wrinkles crawled onto the face of your old parents; at the same time, it proves how your little babies creeping on the ground of outdoor playground gradually turn into beautiful maids and passionate lads. The moon is a symbol of unity; it is also a symbol of our life.