Tree House
Product name: cheap Playground factory
Model:HP-H1503
Size (CM):1020X500X480
Size (FT):33.5x16.4x15.7
Size:1020X500X480
Price (FOB): 

$5640.00

Welcome to Angel playground
Product: HP-H1503
Modules: 1020X500X480
Theme roof,single slide,double slide, plastic tube with transparent part, net tube, theme panel, steel deck, steel post, climbing board,ladder,bridge...
Material:
a. Plastic component: LLDPE (Linear Low Density Polyethylene)
b.Metal component: Galvanized steel pipe
c. Post: galvanized steel pipe with normal thickness 2.0mm
d. Deck, stair: Steel plate, plastic powder coated or PVC coated;
e. Fasteners: SS304
Advantages:
a. Food grade plastic with wide color range available,and last long keep brand new.
b. With EU standard EN1176 GS safety certificate which verified by TUV NORD.
c. Experienced toy manufacturer which supply toys to world wide customers, The factory is leader of China Teaching tool and Education toy industry
Installation time 3 days (5 persons)
User age 3-12 years
Capacity 15-65 persons
Used for: Amusement park, residential area, kindergarten, preschool, shopping mall, restaurant, backyard
Packing:
Plastic parts: Bubble bag and PP film;
Steel components: Cotton fabric and PP film.
Warranty Period:
5 years for plastic parts, steel posts,metal decks and stairs; 3 years for steel component.
Notice:1. Please check the fasteners regularly to assure firm and safety structure.
2. Please keep kids play under adults supervision.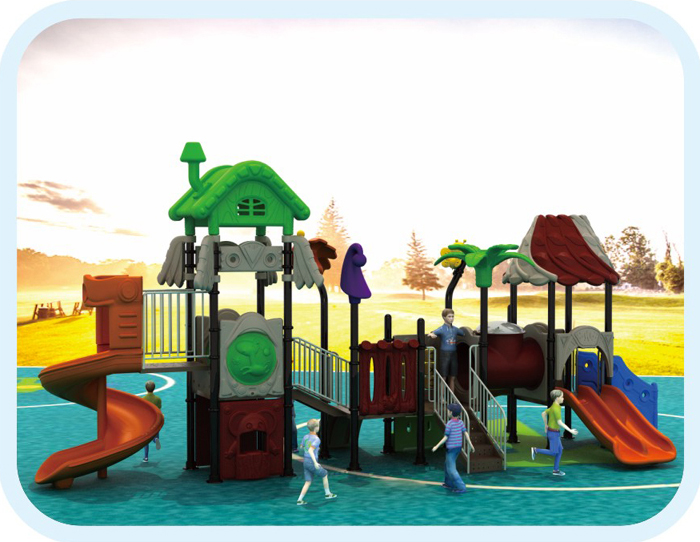 Top view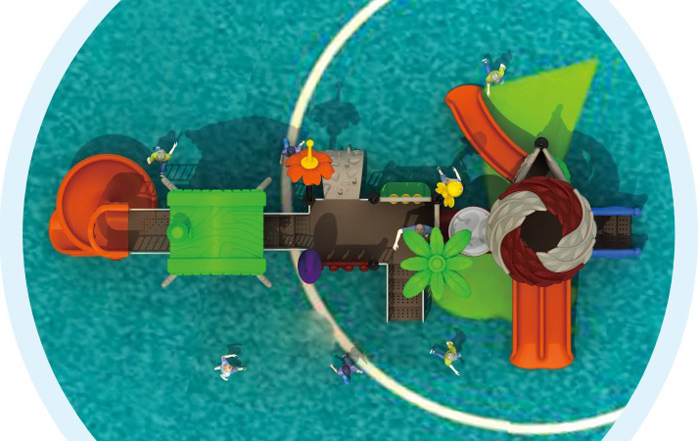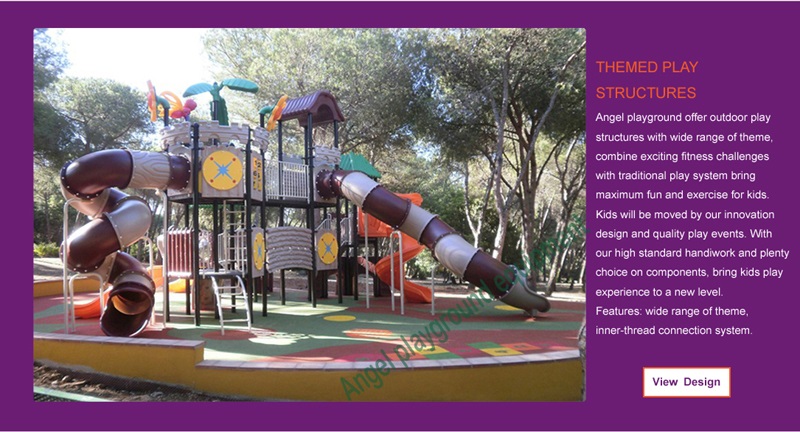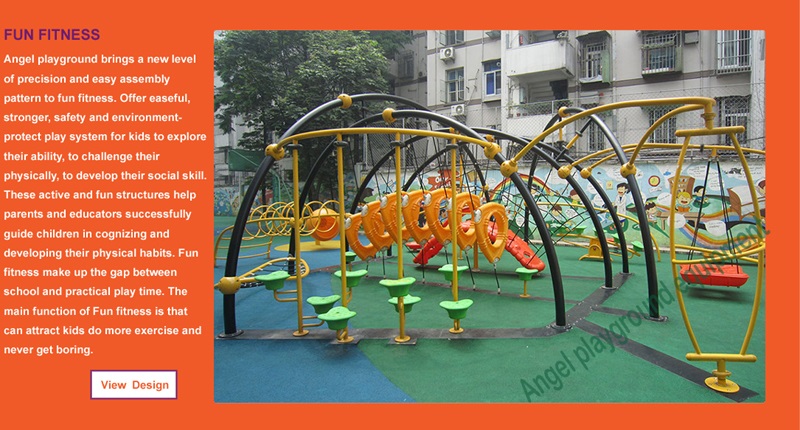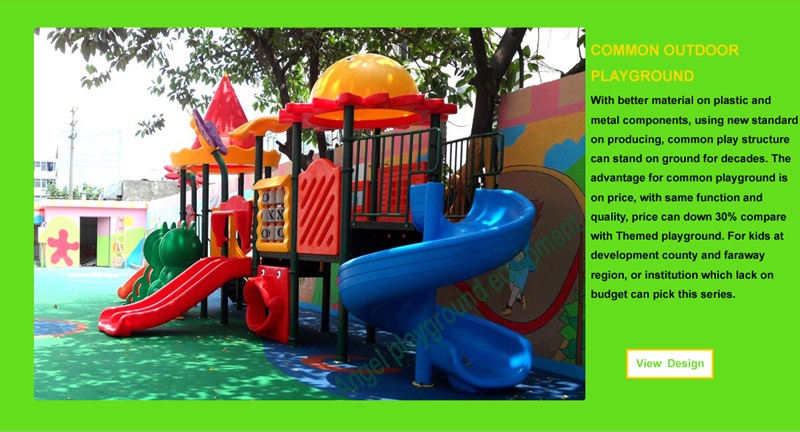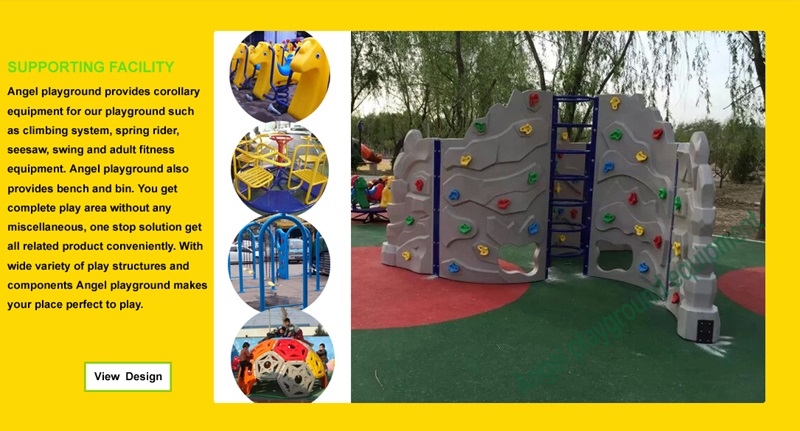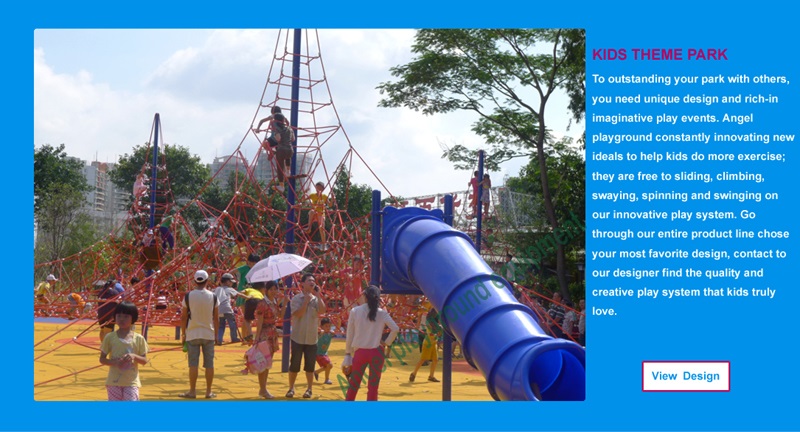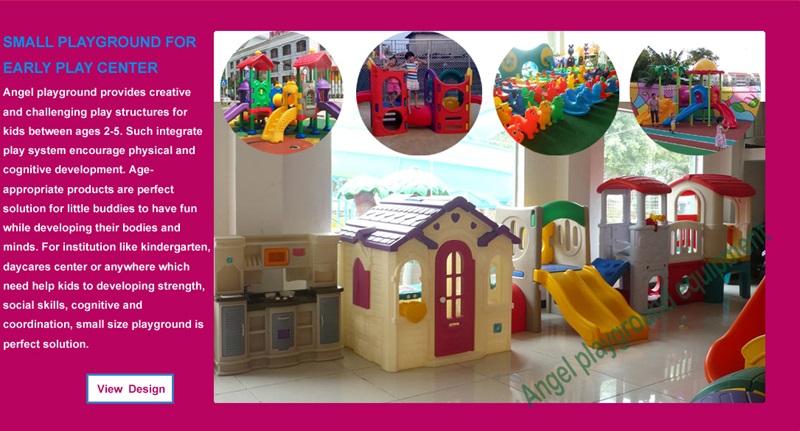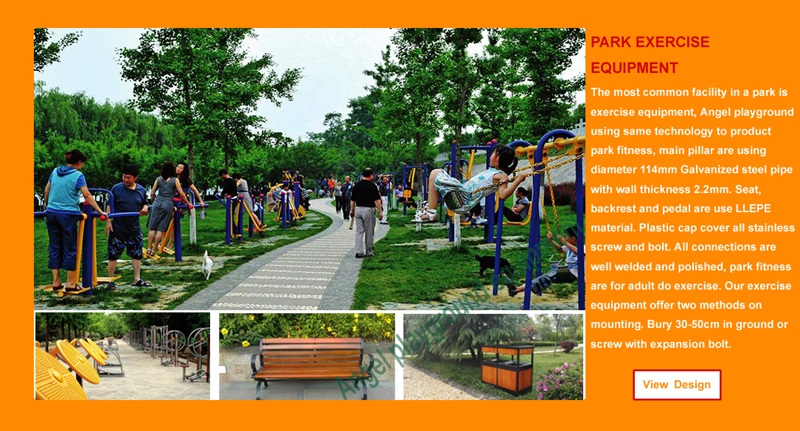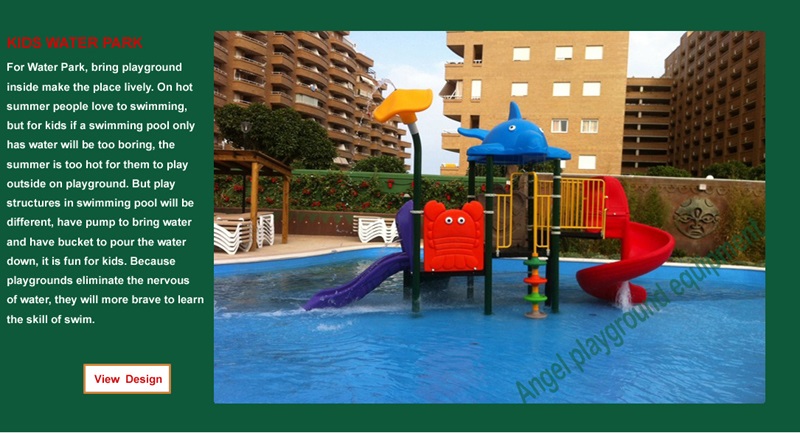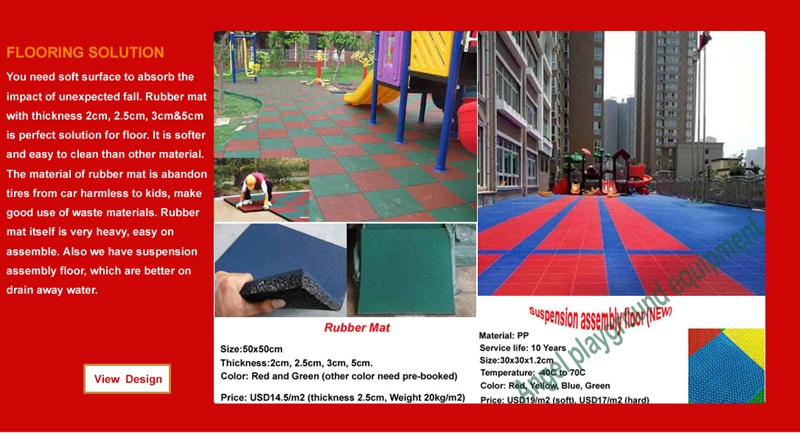 Do not Keep Outdoor Playground out of Your life Even in Cold Days
The summer is gradually getting out of our life, the sun is not burning, the wind turns to be cool, and we take out of out shirts with long sleeves from the chest to keep warm. It's common phenomenon that as the weather become cold, people are reluctant to go outdoors. Parents would seldom take their kids out for exercises in the places like outdoor playground not only for the reason that they are reluctant to expose themselves in the cold air, but also for the concern that their kids may easily get cold for they are not ready to adapt to the changing weather. While in my opinion, their worry makes little sense, because exercise in the outdoor playground is the best way to improve children's immune system.
First of all, the function that outdoor playground is far beyond amusement. Therefore, it should be made clear by parents that it is not the changeable whether that is to blame for the result of getting kids involved with diseases, the main reason is the low level of children's immune system inside their body. Tough today's parents provide children with enough nutrition to improve their ability to stay in good health, it doesn't work efficiently in preventing kids from catching diseases like cold, cough and so on. The main reason that leads to this weakness results from their sparse of exercise and the chance to have fun in the outdoor playground. It is certain that kids who are separated with the outside world are more easily to be infected by harmful virus which will finally lead to diseases.
On the other hand, compared with the freedom and openness of outdoor playground, our rooms are like small cages which lack fresh air and healthy environment. Children who are restrained inside their houses resemble flowers planted in the hothouse, which would no doubt languid once removed from the warm and comfortable rooms to the outdoors of winds and rains. This is not a good way to cultivate your kids. The best way is to put them under the sky, have them enjoy the shower of sunshine, the touch of wind as well as the shelter of trees, also the happiness of having fun in the outdoor playground. Only in this way, your kids can obtain a robust body to stay away from disease.
In conclusion, outdoor playground is a place that worth kids visiting inspire of the weather. The more exercise kids get in the outdoor playground, the less like that they will be easily attacked by flues in the season.