California City
Product name: rubber outdoor playground mats
Model:HP-B1505
Size (CM):610x500x410
Size (FT):20x16.4x13.5
Size:610x500x410
Price (FOB): 

$3912.00

Brand: Angel Outdoor Playground
Specification (cm): 610x500x410 Product: HP-B1505 Material:
a. Plastic component: LLDPE (Linear Low Density Polyethylene)
b.Metal component: Galvanized steel pipe
c. Post: galvanized steel pipe with normal thickness 2.0mm
d. Deck, stair: Steel plate, plastic powder coated or PVC coated;
e. Fasteners: SS304
Capacity: 10-25 kids for 50m2 Age for: 3-12 years Leading time: 15 days after receiving the deposit. HS code: 95069900 Remark: Customized design.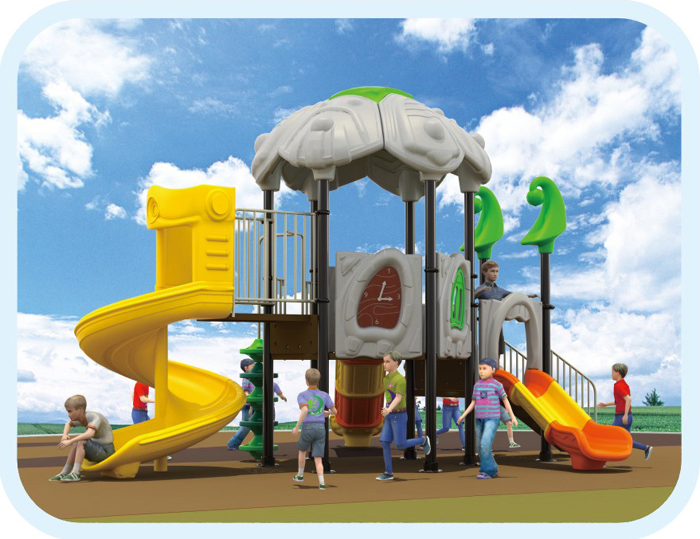 Top view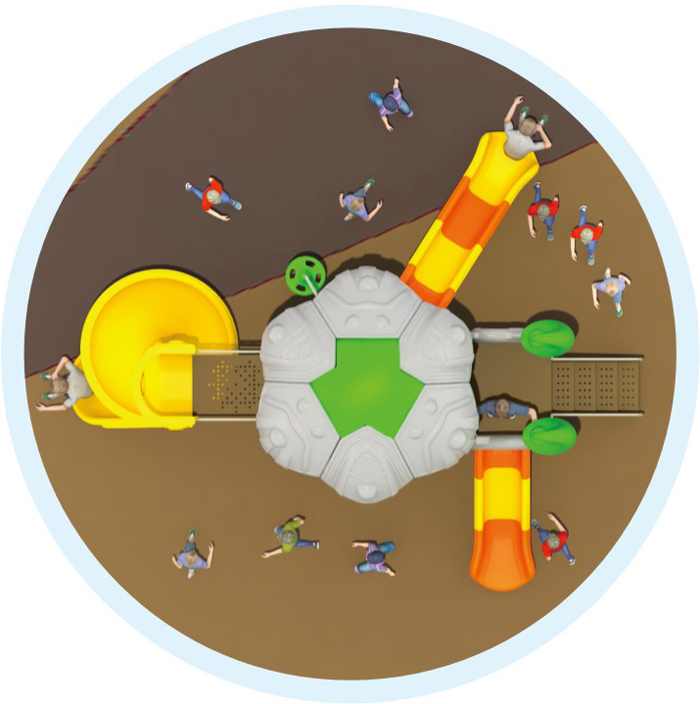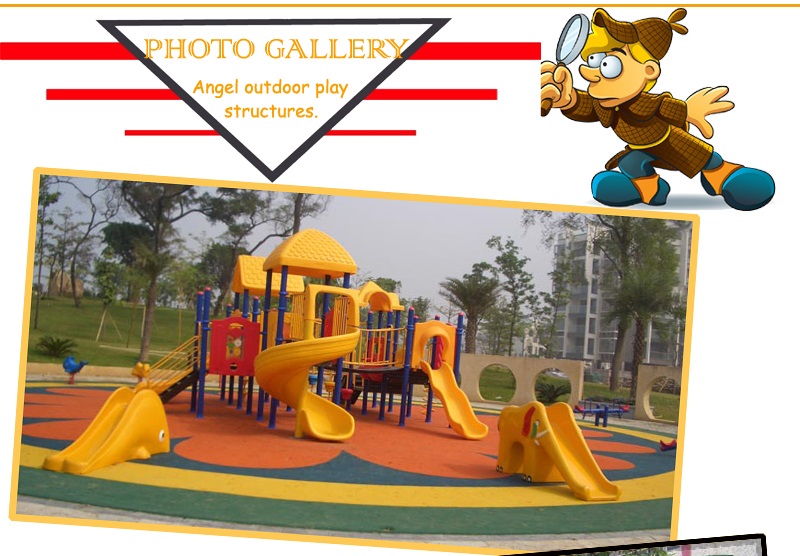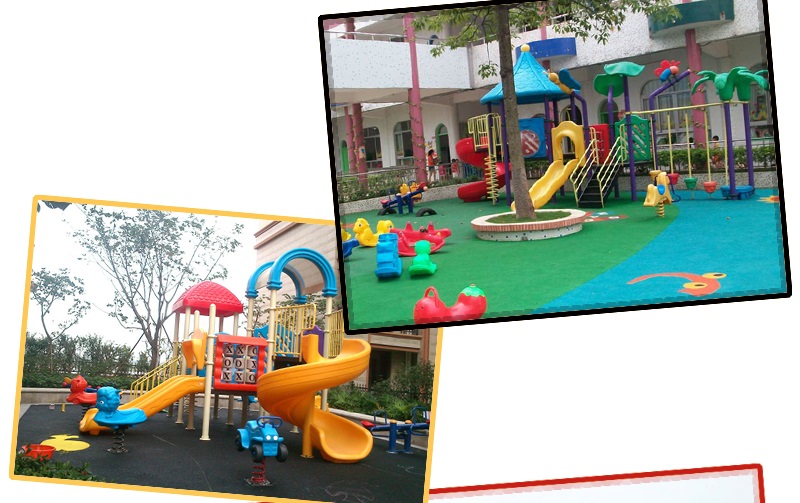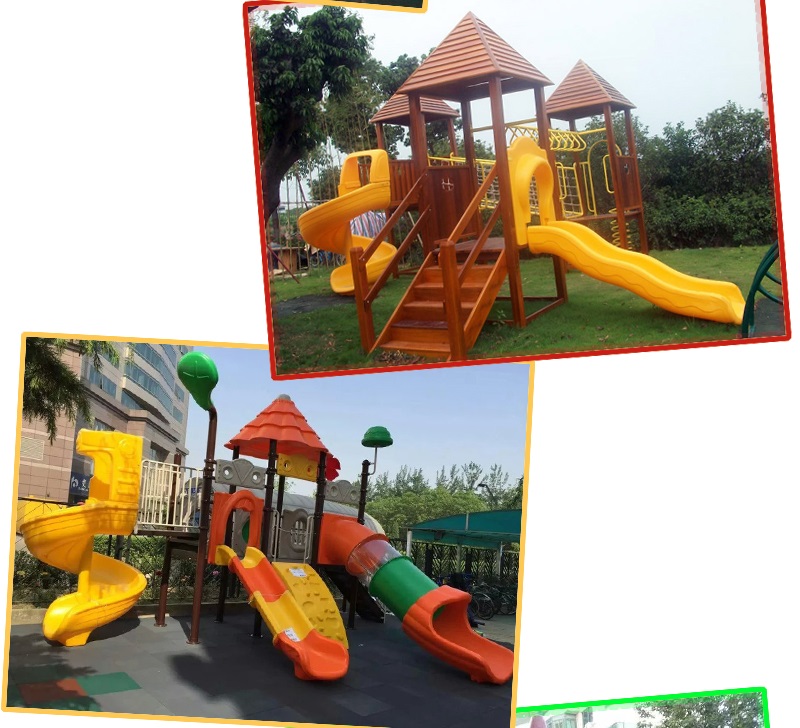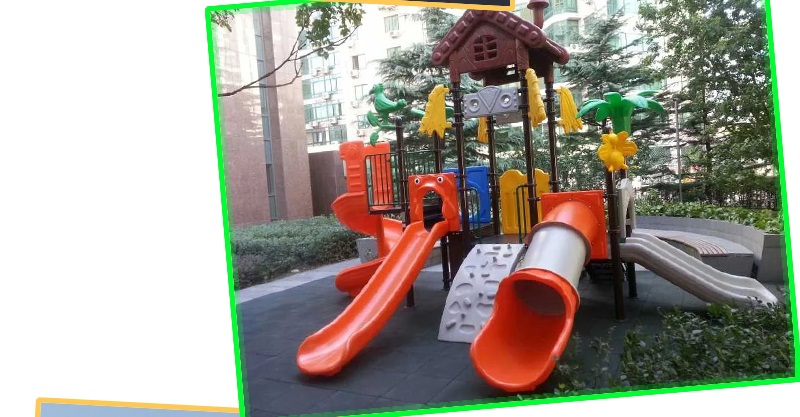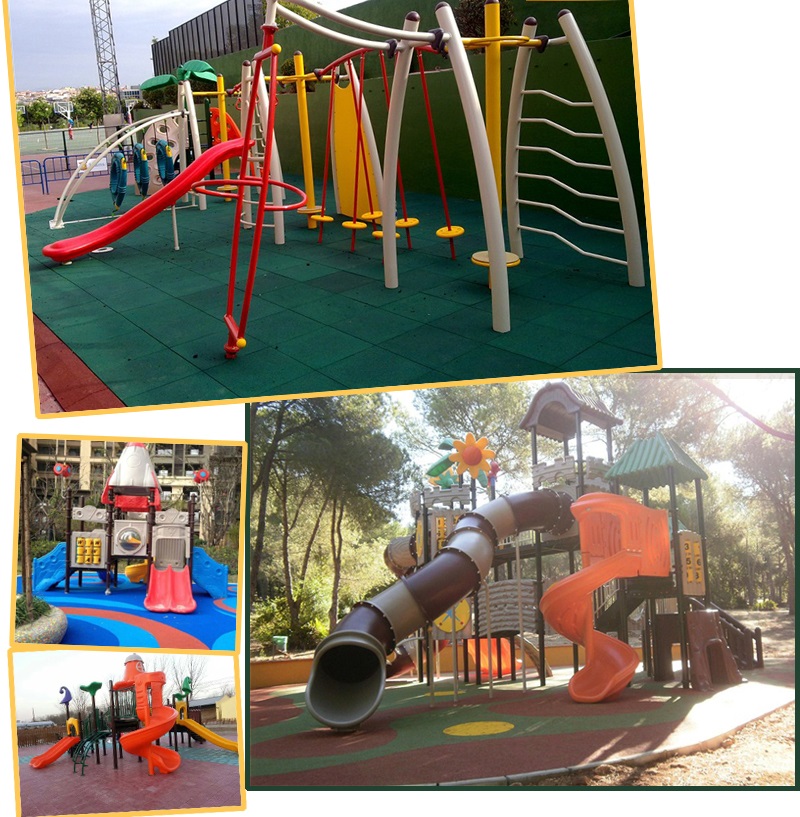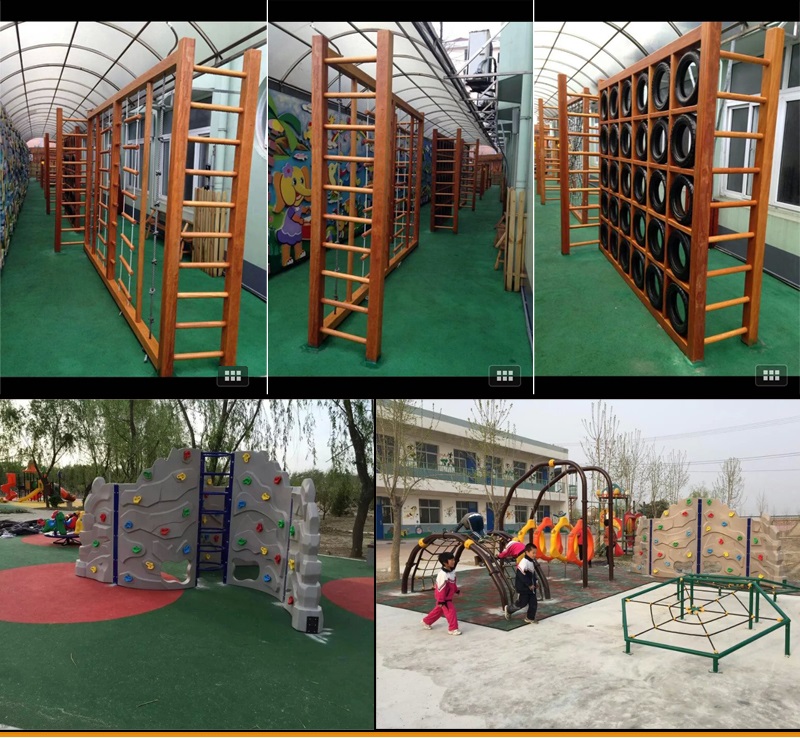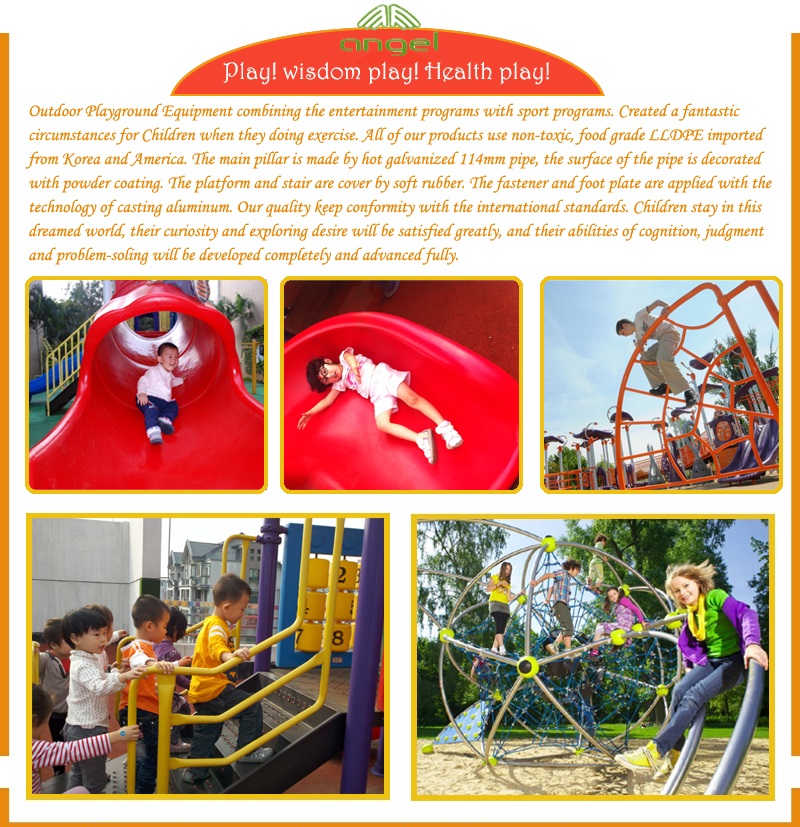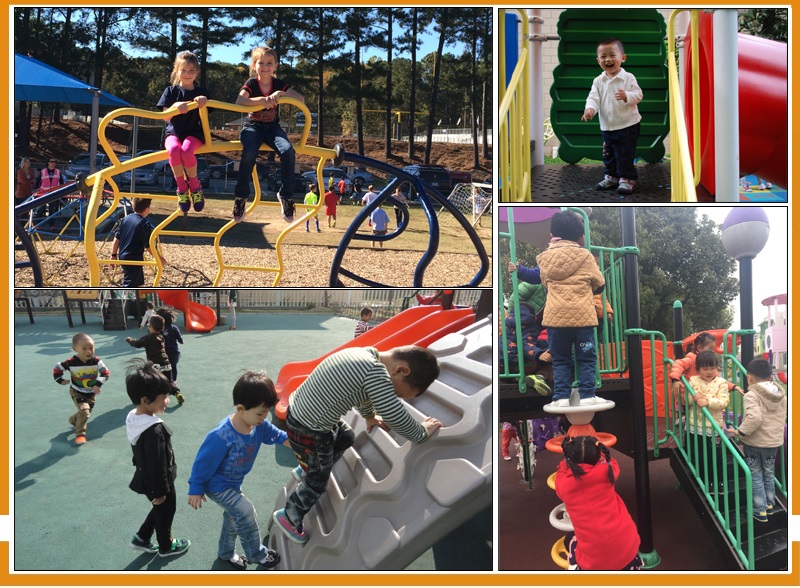 Outdoor Play Structures the Best Cure to Children's Bad Emotion
It is inevitable that most parents will get into a dilemma that what to do when your kids are in a bad emotion or being angry, ways of course diverse from people to people, some would by them toys, some whole treat them with delicious food, some would apology and buy them presents... However, it is of great significance to find out what lead to the final result and how to educate them to learn from their own fault instead of just pleasing them with reward. As far as I'm concerned, outdoor play structures would be a perfect spot to go with your kids. Outdoor playground surpasses any toys in providing both parents and kids with a place to play, to learn and to share.
To begin with, outdoor play structures provided a pleasing and relaxing environment that may have the kids calm down to listen to your words. The really meaningful education is not in the way of just rewarding, sometimes, the critical words are even more important to erase their angry emotion from breeding again. Therefore, to find a suitable place to speak out these critical words and meanwhile get the kids accept they will be of great importance.
Next, you can change your identity from the parents to their close friends in joining them in outdoor play structure activities. The distance between your kids and you will be largely shortens if parents in their eyes are not strict and overwhelming anymore, then the kids will not only be willing to listen to you, but will also be more likely the share their inner world with you. In a word, the best way to open their heart to you is to become their good friends first.
In addition, indoor play structures also makes it easier for you to find out where the children's interest lies, therefore you will not be in trouble finding out what they are really interested in and thus less likely to annoy them. That is to say, a better understanding of your kids will more or less equip you with a better ability to control their emotion, which is of great benefit to keep the kids in good mood and meanwhile develop their interests.
To sum up, outdoor play structures has some functions that beyond your imagination, nothing else could make you live in harmony with your kids more than the play equipment can do. It is not only of great help to little children, but also gives parents the chance to have a thought about the really effective way to educate.