Tropical Series
Product name: cheap playground equipment
Model:HP-W1502
Size (CM):1180x740x480
Size (FT):38.7x24.3x15.7
Size:1180x740x480
Price (FOB): 

$7150.00

Welcome to Angel outdoor playground

Product

HP-W1502

Size(cm)

1180x740x480

Certificate

GS safety certificate by TUV according to EN1176 standard.

Modules

Theme roof,slide, plastic tube with transparent part, net tube, theme panel, square steel deck, steel post, climbing board,stair,color bridge

Material

a. Plastic component: LLDPE

b.Metal component: 114mm Galvanized steel pipe, thickness 2.0mm

c. Deck, stair: Steel plate, plastic powder coated or PVC coated

d. Fasteners: SS304

Advantages

a. Food grade plastic used for our toys. With wide color range available,and last long time.

c. Experienced toy manufacturer which supply toys to world wide customers for 21 years. The factory is leader of China playground industry.

Installation time

3 days (3 persons) for size around 80m2

User age

3-12 years

Capacity

5-20 kids for 50m2

Used for

kindergarten, preschool, shopping mall, restaurant, coffee shop, amusement park, residential area....

Packing

Plastic parts: Bubble bag and PP film;

Steel components: Cotton fabric and PP film.

Warranty Period

5 years for plastic parts, 3 years for steel component, One year for others

Notice

1. Please check the fasteners regularly to assure firm and safety structure.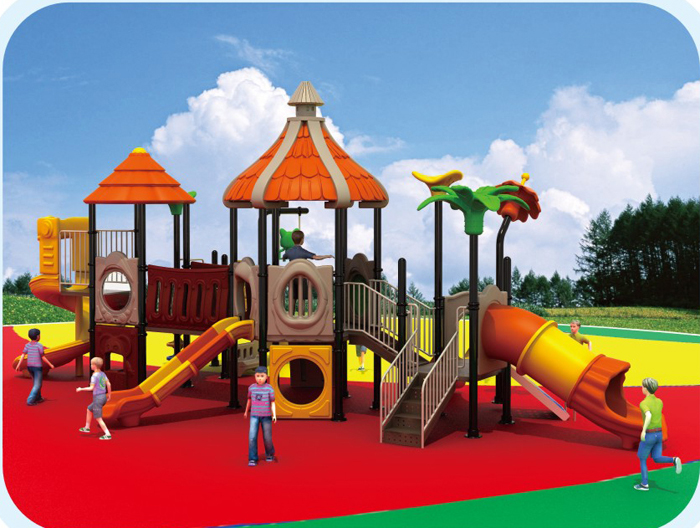 Top View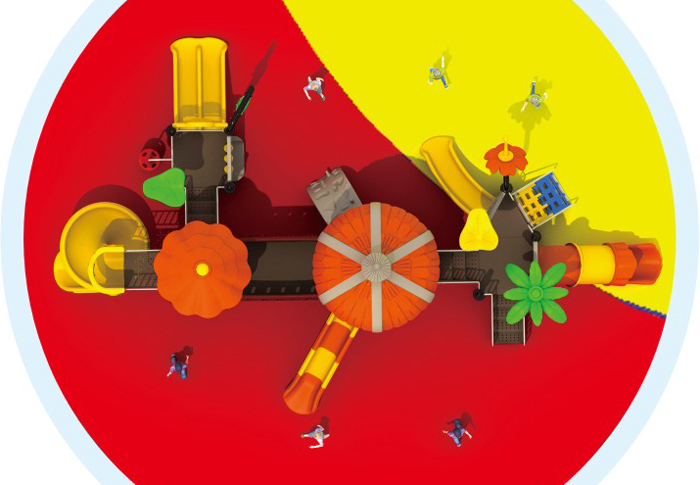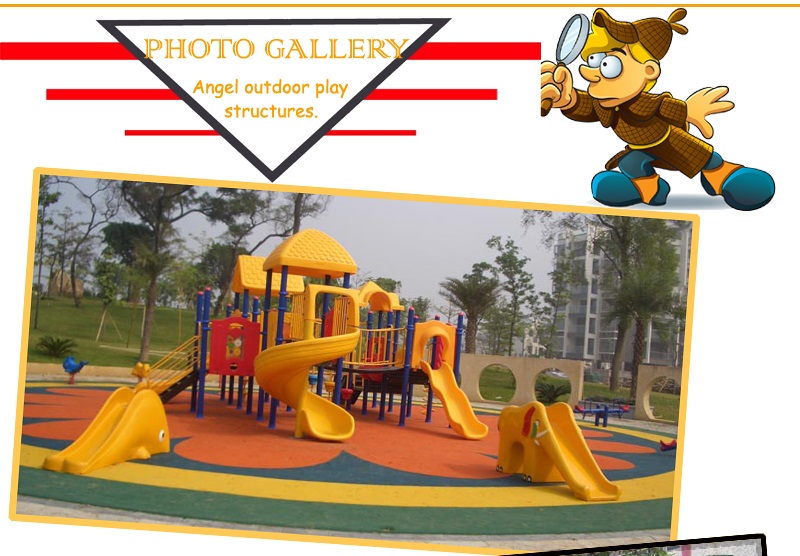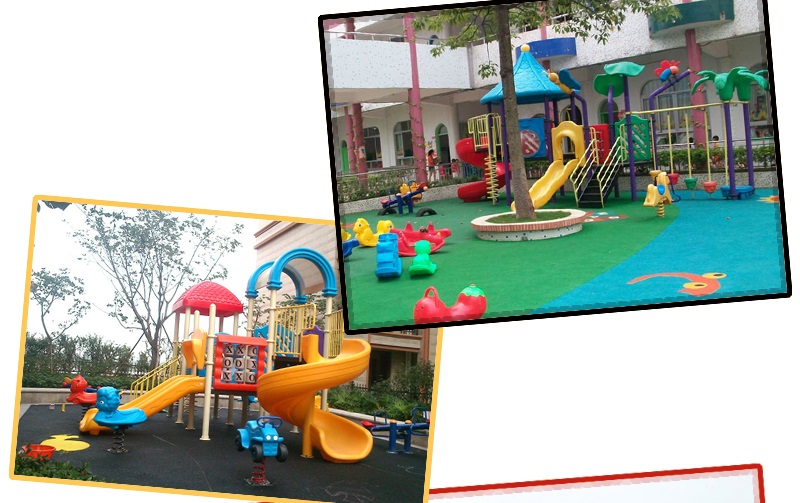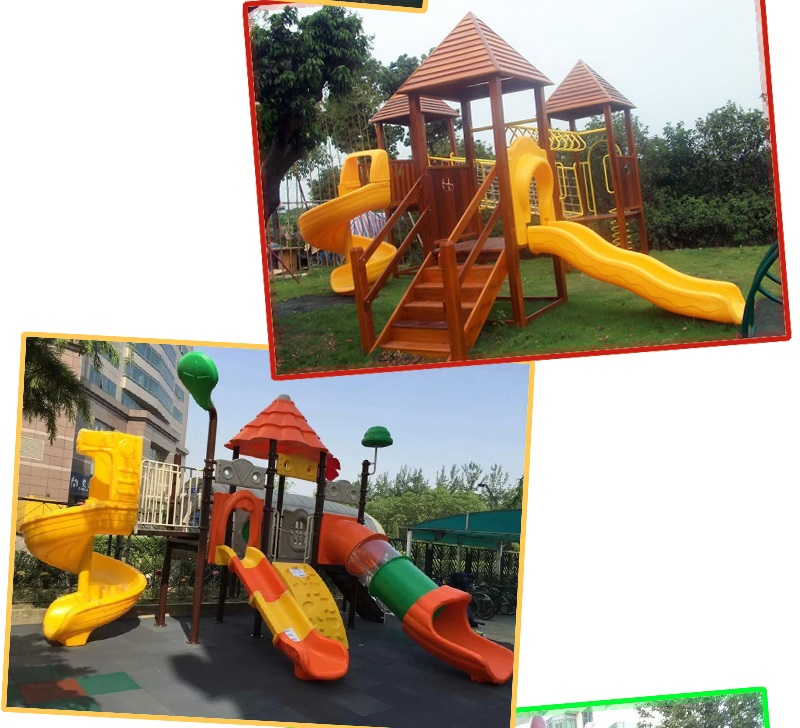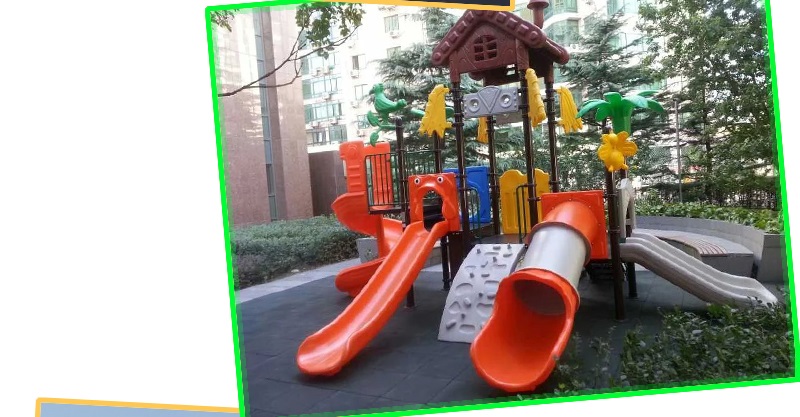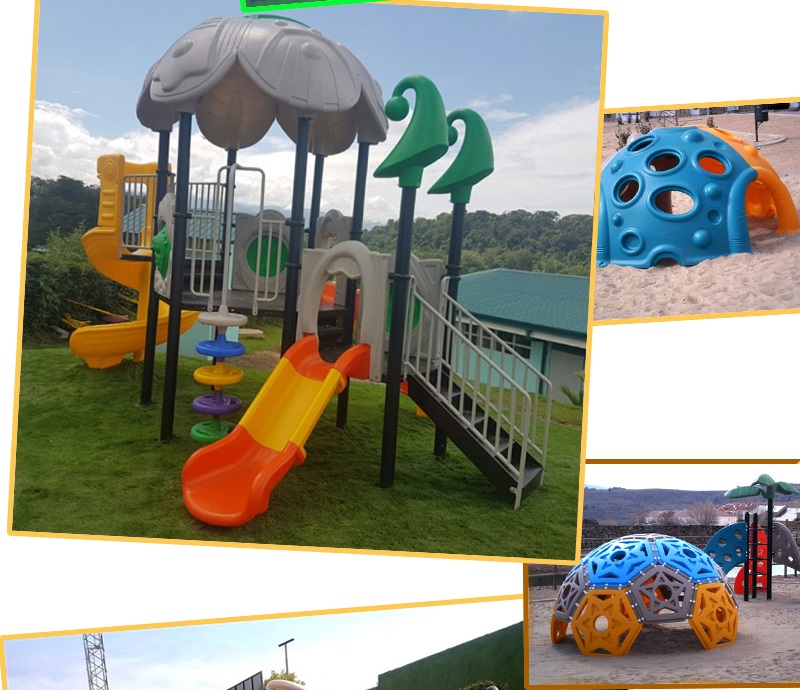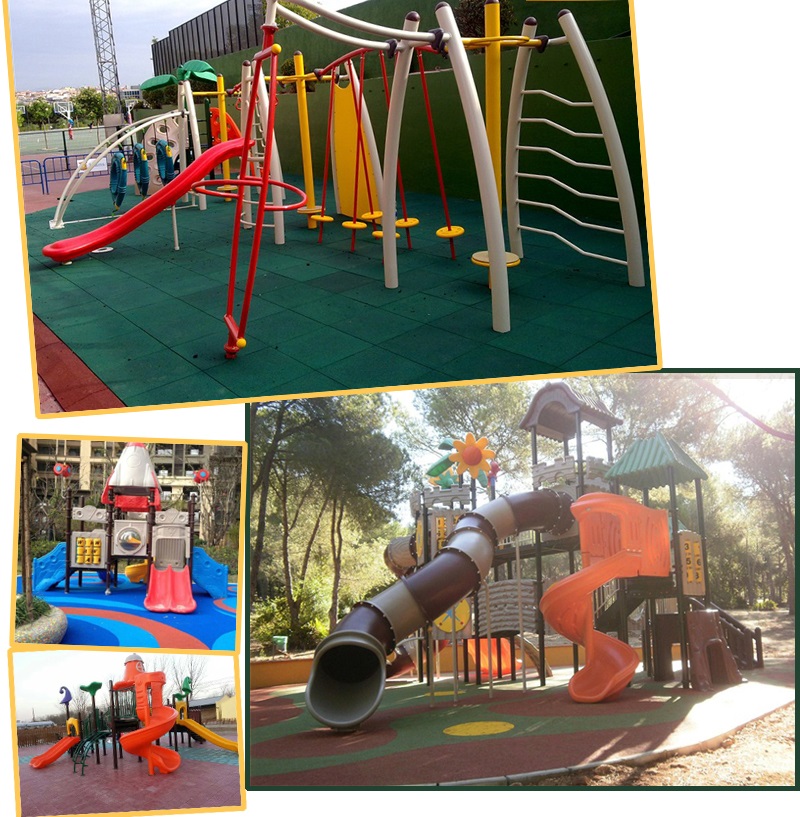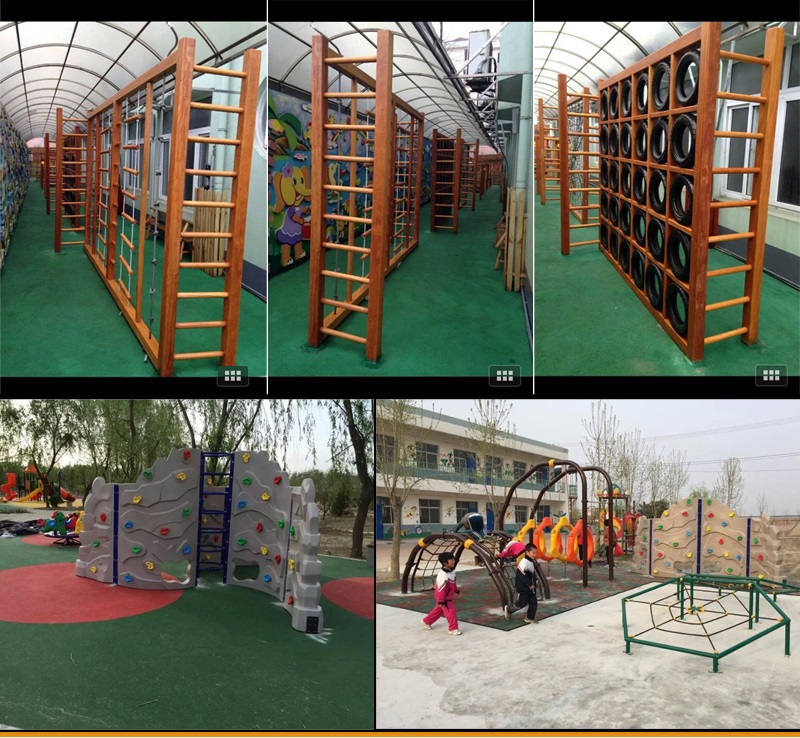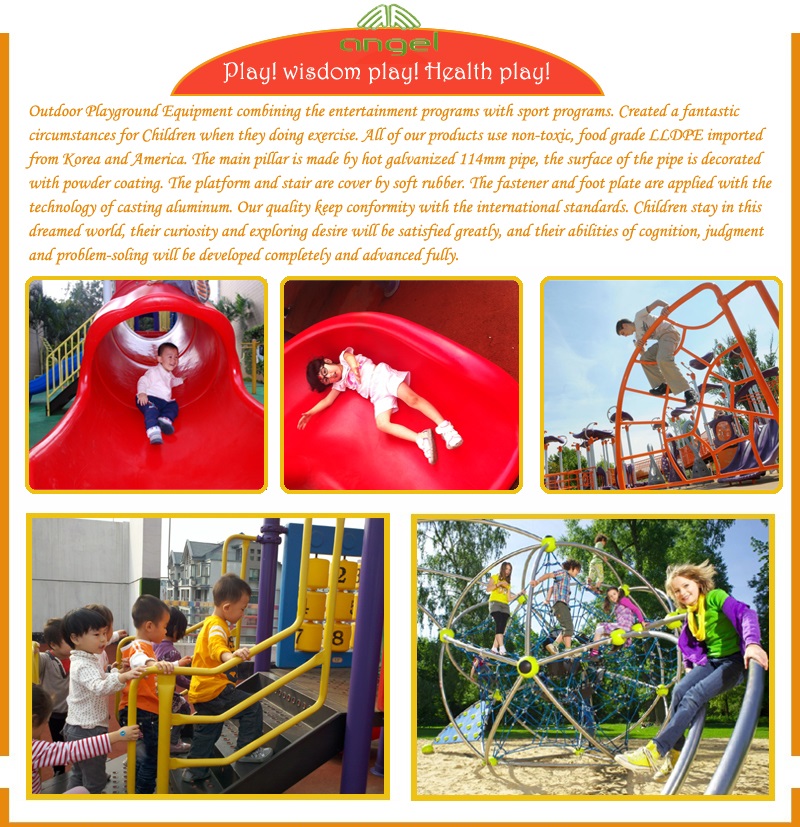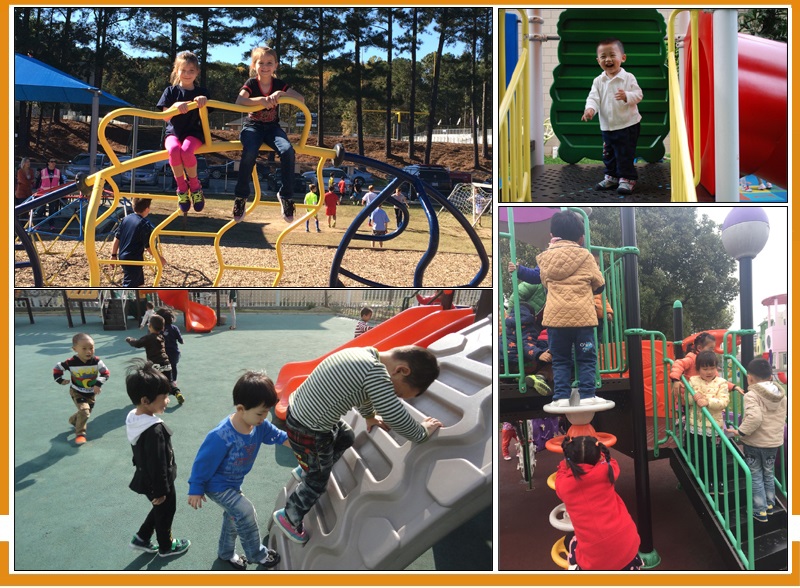 Outdoor Play Structures Needs Some Developmental Games to Help Children

Outdoor play structures, as we all know, is somewhere for children to have fun and exercise their bodies. However, with the development of society and technology, this simple play equipment are far from enough to satisfy the need of some elder kids who are longing for some more interesting and challenging games. And the duty of indoor jungle gym is no longer just satisfying little kids, but kids of different ages. Therefore, I think it is not only necessary but also important for an outdoor play structure to add some developmental games to it for elder children.

To begin with, it is the duty of outdoor play structure to promote it itself for the benefit of children. Developmental games for children are new and attracting for, and at the same time, they function well as an important part of the whole playground, which plays a significant role in advancing the whole play structure. Parents would also like to see new changes happen in it so that their kids can be better cultivated not only physically, but also mentally. Only in this way, the place can run better and go further in the future.

Next, developmental games devised for children are of great help to open up their mind. It is common to see that kids today, though much smarter, have also come up with difficulties in learning and doing. I think one of the most decisive causes is that they are given too much knowledge of theories but not practice. Since Outdoor play structure is the most suitable and popular place for children, why not we take the advantage to add more developmental games to it to help kids learn by providing them with the chance to practice?

What's more, the importance of developmental games should be put into the same important position as other physical games. It well known that most outdoor play structures today only give focus on children's physical development. But the thing is that we've already got enough such outdoor play structures for kids. What we are in urgent of now is something different and new. It's no doubt a future tendency to keep the balance of developmental games and common games in the outdoor playground.

All in all, outdoor play structure mangers should bear in mind that the futures of outdoor play structures is that it will become a place mixed with both developmental games and physical common games. In order to win in the fierce competition, it is necessary to cater for this tendency and started to make some changes as soon as possible.