Tropical Series
Product name: outdoor playground equipment
Model:HP-W1501
Size (CM):1220x660x580
Size (FT):40x21.7x19
Size:1220x660x580
Price (FOB): 

$8980.00

Welcome to Angel outdoor playground

Product

HP-M1501

Size(cm)

1220x660x580

Certificate

GS safety certificate by TUV according to EN1176 standard.

Modules

Theme roof,slide, plastic tube with transparent part, net tube, theme panel, square steel deck, steel post, climbing board,stair,color bridge

Material

a. Plastic component: LLDPE

b.Metal component: 114mm Galvanized steel pipe, thickness 2.0mm

c. Deck, stair: Steel plate, plastic powder coated or PVC coated

d. Fasteners: SS304

Advantages

a. Food grade plastic used for our toys. With wide color range available,and last long time.

c. Experienced toy manufacturer which supply toys to world wide customers for 21 years. The factory is leader of China playground industry.

Installation time

3 days (3 persons) for size around 80m2

User age

3-12 years

Capacity

5-20 kids for 50m2

Used for

kindergarten, preschool, shopping mall, restaurant, coffee shop, amusement park, residential area....

Packing

Plastic parts: Bubble bag and PP film;

Steel components: Cotton fabric and PP film.

Warranty Period

5 years for plastic parts, 3 years for steel component, One year for others

Notice

1. Please check the fasteners regularly to assure firm and safety structure.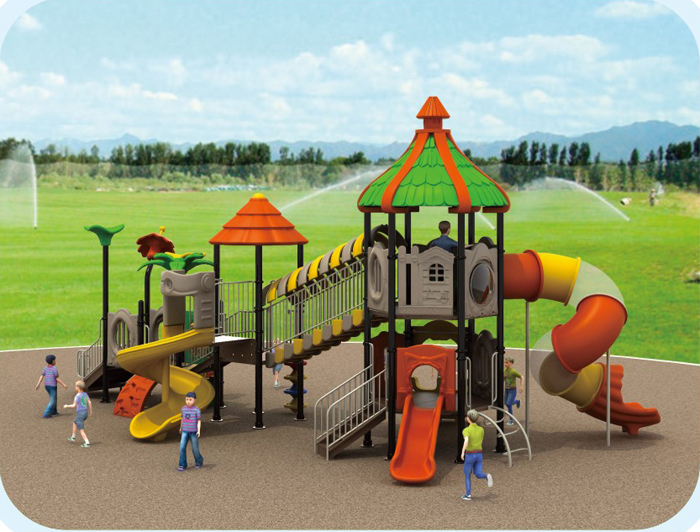 Top View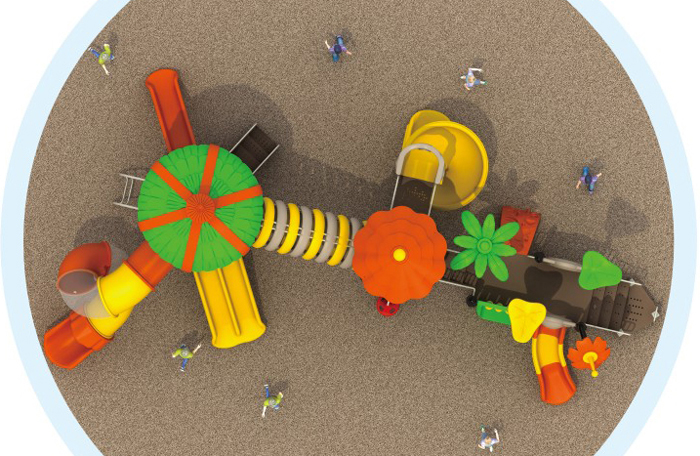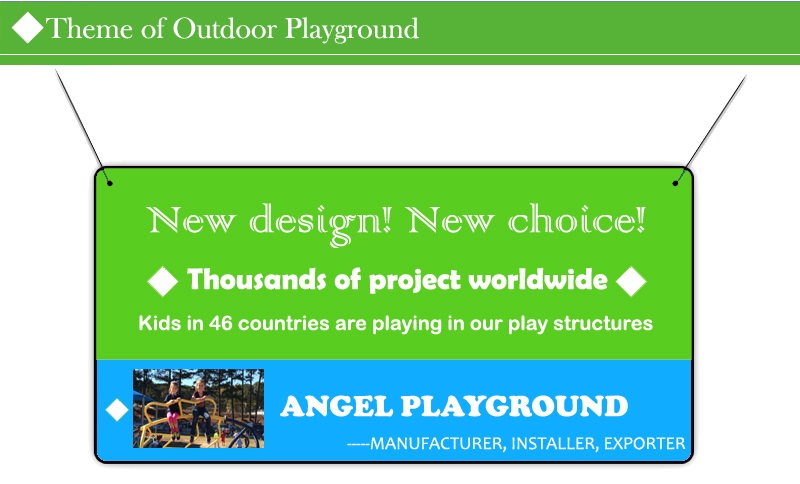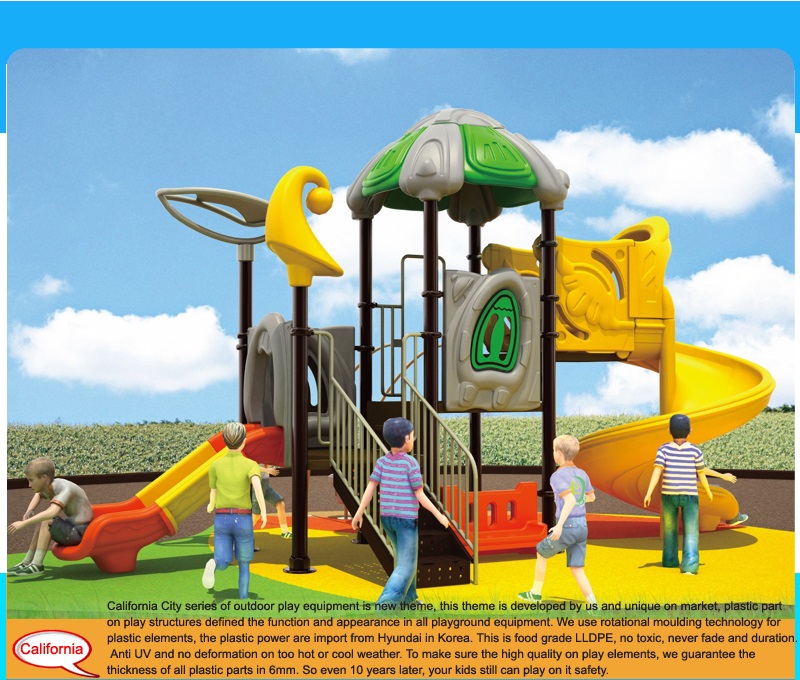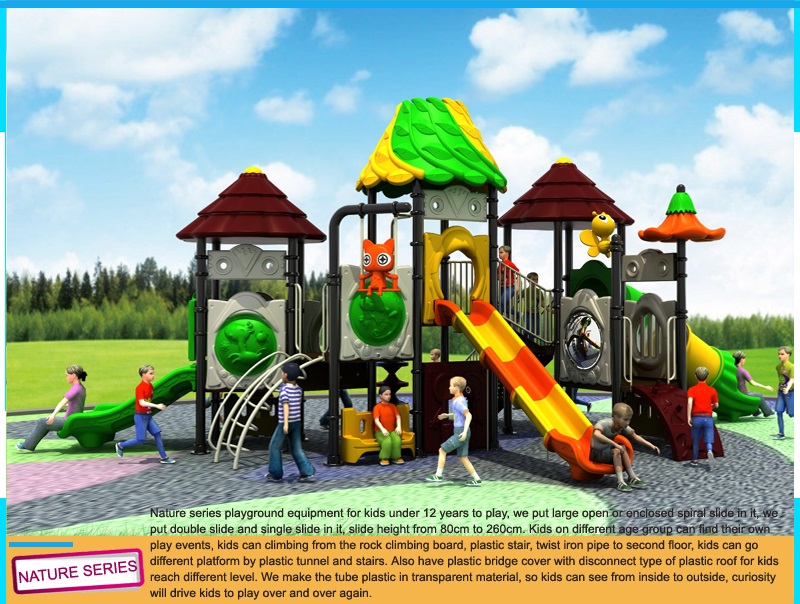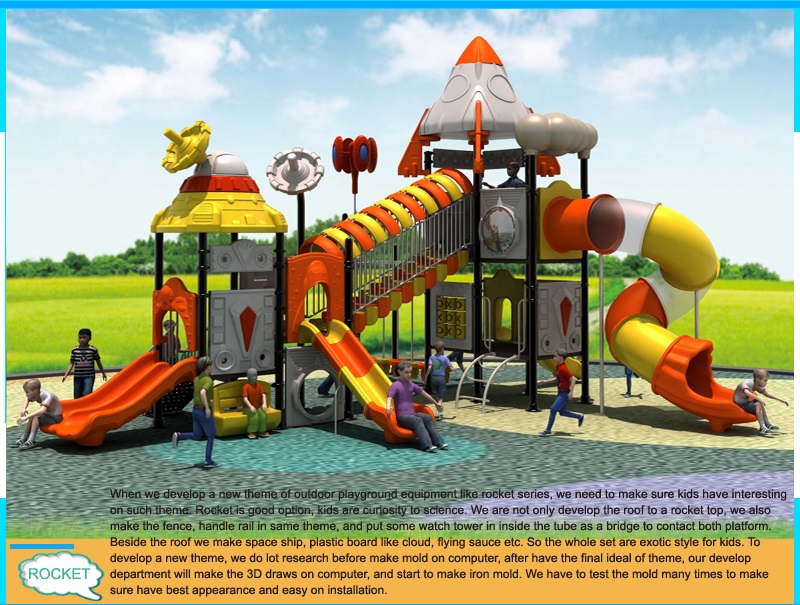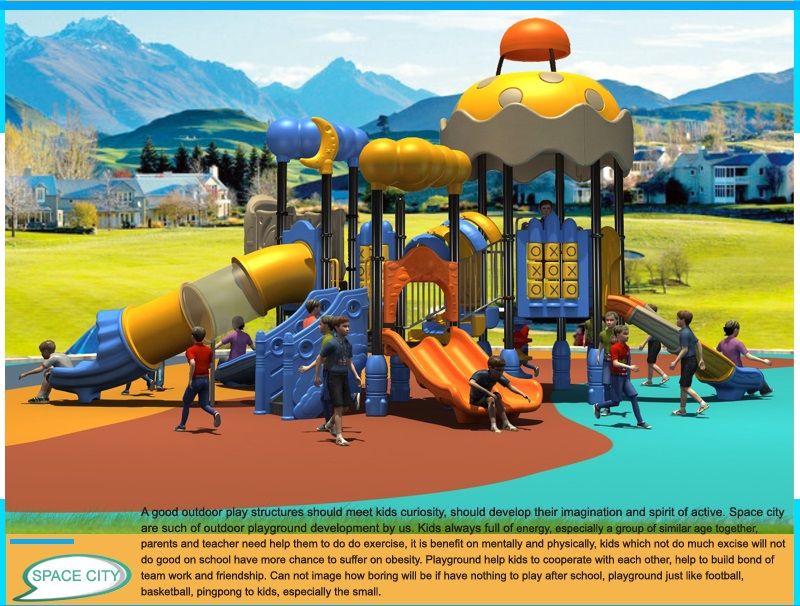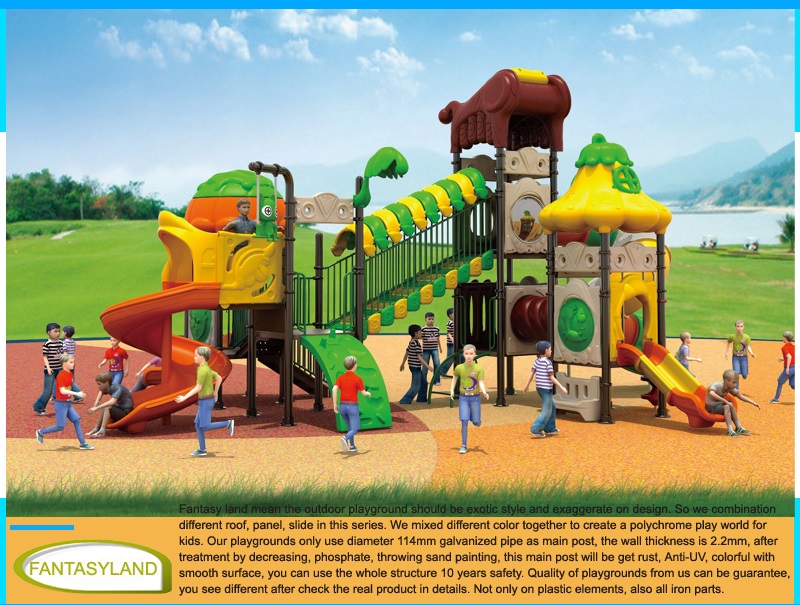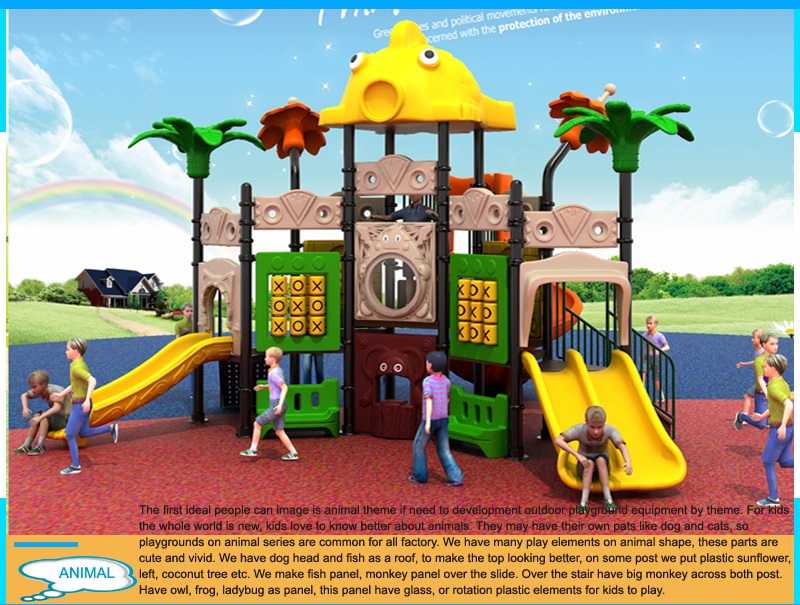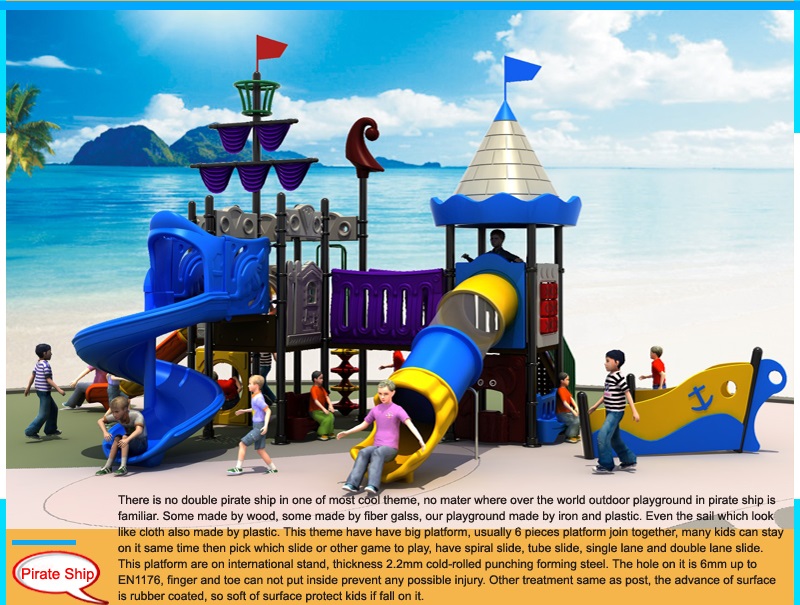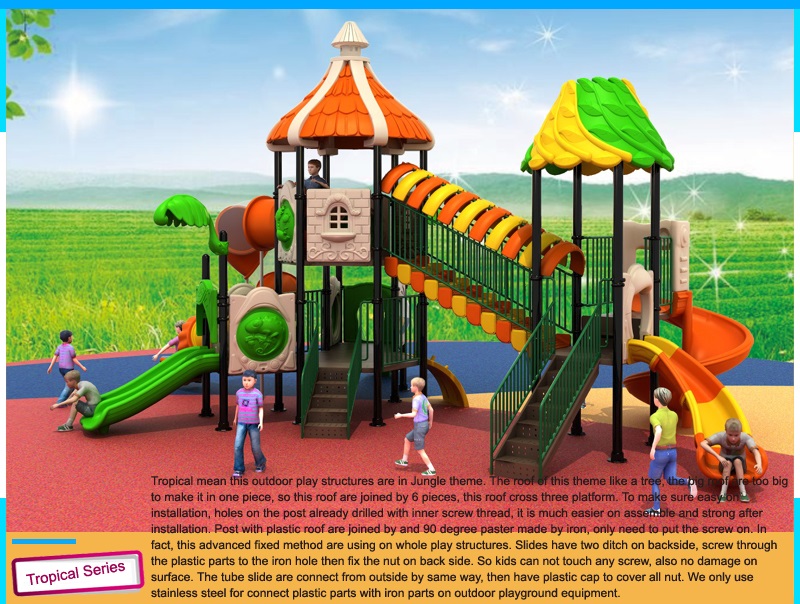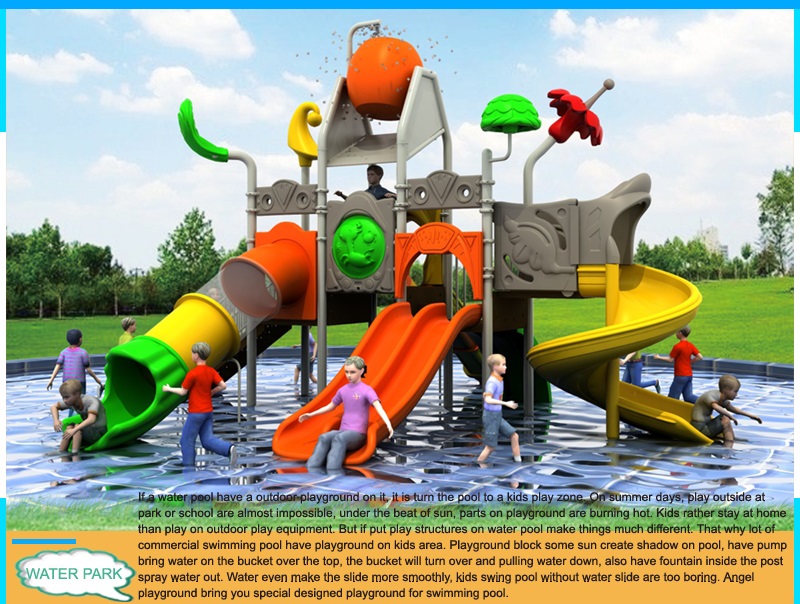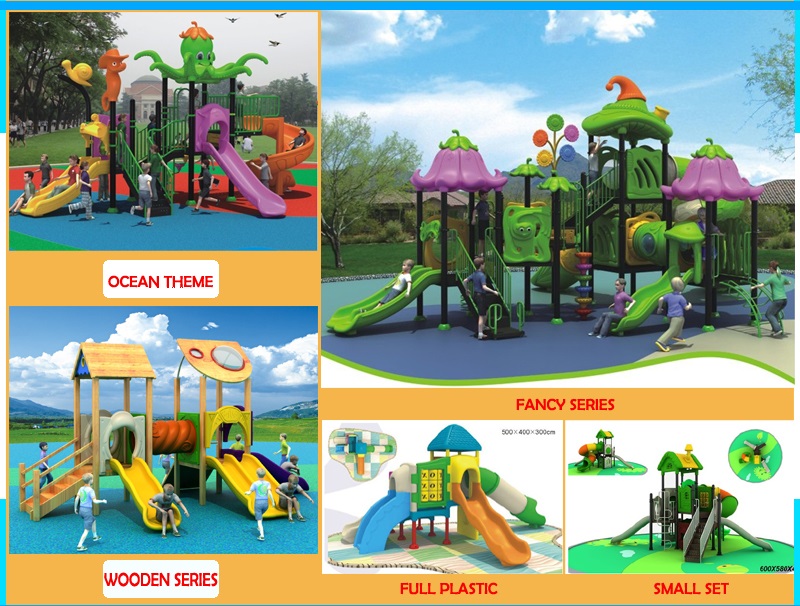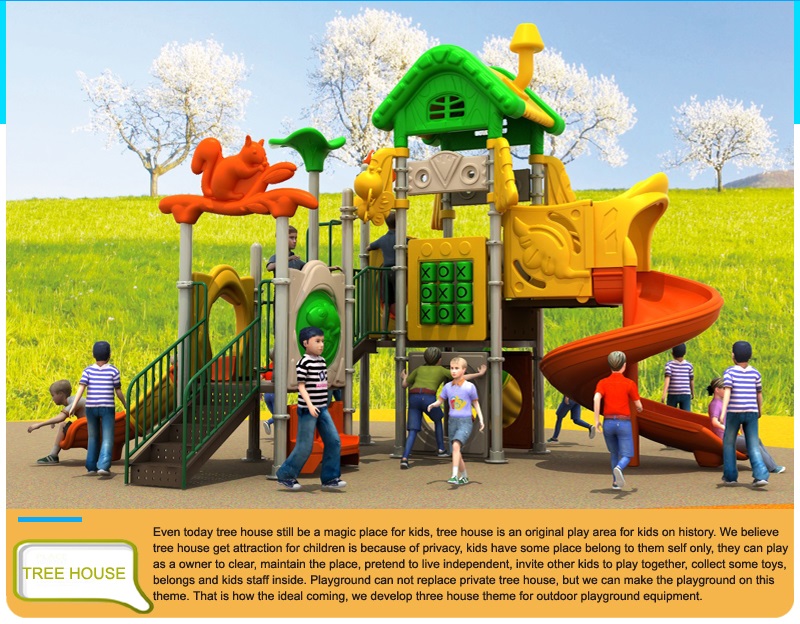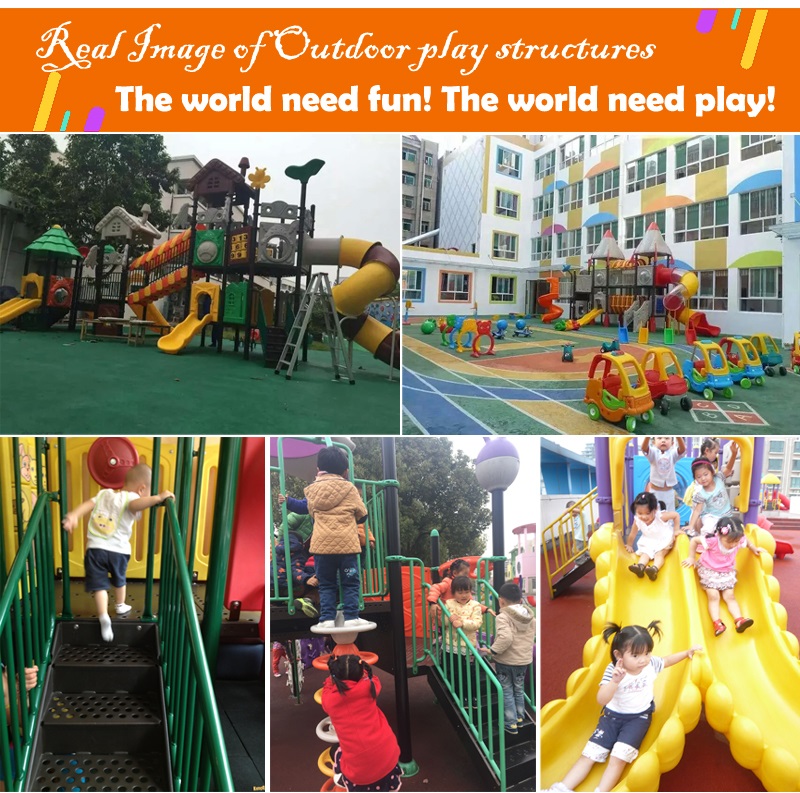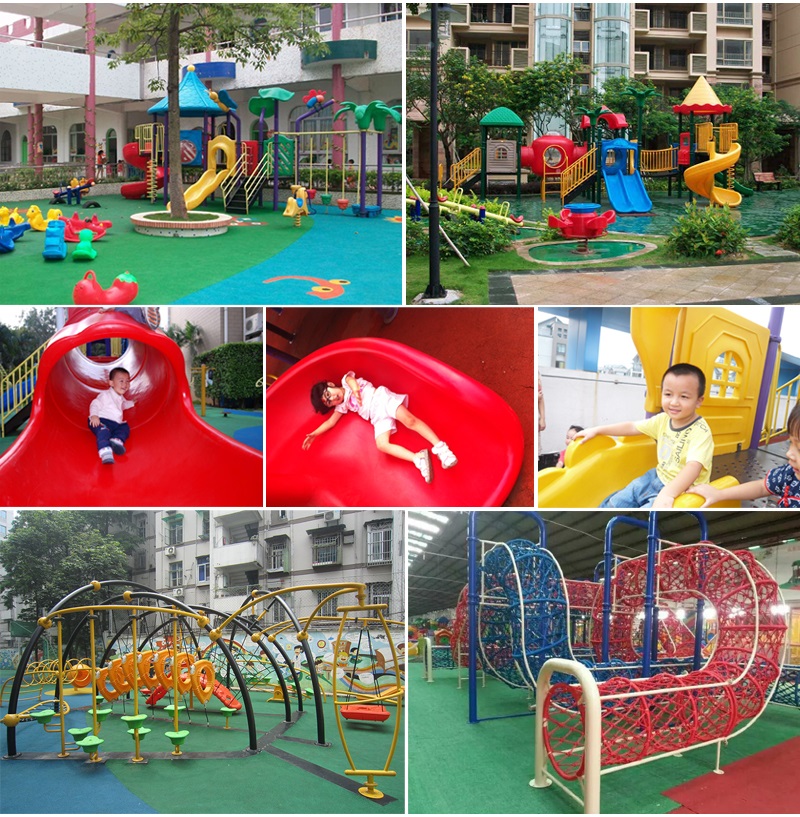 Outdoor Play Structures is Helpful to Avoid Kids from Forming Bad Habit
In today's society, teenagers are becoming more recalcitrant and are found to be addicted to many bad habits, thus living a very unhealthy life. Take the teenager smoking for example, which is a major problem of teenager all over the world. The World Health Organization has estimated that, of youths who continue to smoking toward their lives, half of them will eventually killed by tobacco. Dangerous and harmful as it is, there are still a growing number of teenager pick up the habit of smoking in schools, bars or even at home. The reason leading to such consequence varies from people to people, but the main factor is that most smoking kids are under pressure. Is there any solution to the problem? As far as I'm concerns, the only way to solve the problem is to spare more time to play and talk with your kids, taking them to play with their friends in the outdoor play structures since they are young.
For one thing, as I have mentioned above that the main cause of teenage smoking is too much pressure. There is no doubt that we can eliminate pressure because this is what life is supposed to be. None can live in a place where there is no pressure, therefore, the foremost thing we need to do is enhance their ability to accept pressure and teach them how to turn pressure into motivation. Outdoor play structure may be helpful in helping kids release their pressure and turn their sad emotion into happy emotion.
On the one hand, it is easy for kids to forget their trouble after they join the groups of the outdoor play structures and have fun with other kids. Happiness is the cure to everything, once their heart is over brimmed with happiness, they will soon pick up their confidence to face challenges that trouble them.
On the other hand, children sometimes form bad habits because of the influence from their parents. So going to the playground sets is not only a good way to escape being influenced by their parents, but also an efficient way to learn some good qualities from their peers.
In summary, there are many other factors that will lead to children's bad habits, especially in the society where there are attraction from all aspects of our daily life. We can't protect kids from being polluted because we can't avoid all these bad things in our society. But we can try our best to keep a pure land for them so that they can form a good attitude toward life since they are little kids. And this place, I think, would be the outdoor play structures.