Tropical Series
Product name: commercial playground equipment manufacturer
Model:HP-W1503
Size (CM):1130x790x570
Size (FT):37.1x25.9x18.7
Size:1130x790x570
Price (FOB): 

$9330.00

Welcome to Angel outdoor playground

Product

HP-W1503

Size(cm)

1130x790x570

Certificate

GS safety certificate by TUV according to EN1176 standard.

Modules

Theme roof,slide, plastic tube with transparent part, net tube, theme panel, square steel deck, steel post, climbing board,stair,color bridge

Material

a. Plastic component: LLDPE

b.Metal component: 114mm Galvanized steel pipe, thickness 2.0mm

c. Deck, stair: Steel plate, plastic powder coated or PVC coated

d. Fasteners: SS304

Advantages

a. Food grade plastic used for our toys. With wide color range available,and last long time.

c. Experienced toy manufacturer which supply toys to world wide customers for 21 years. The factory is leader of China playground industry.

Installation time

3 days (3 persons) for size around 80m2

User age

3-12 years

Capacity

5-20 kids for 50m2

Used for

kindergarten, preschool, shopping mall, restaurant, coffee shop, amusement park, residential area....

Packing

Plastic parts: Bubble bag and PP film;

Steel components: Cotton fabric and PP film.

Warranty Period

5 years for plastic parts, 3 years for steel component, One year for others

Notice

1. Please check the fasteners regularly to assure firm and safety structure.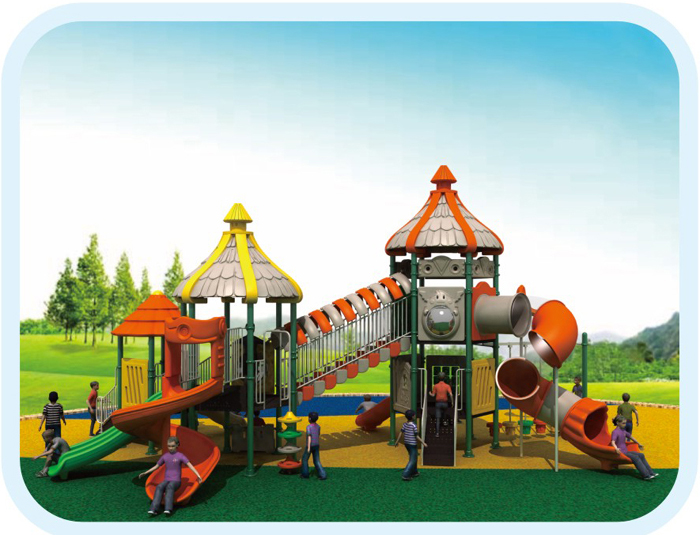 Top View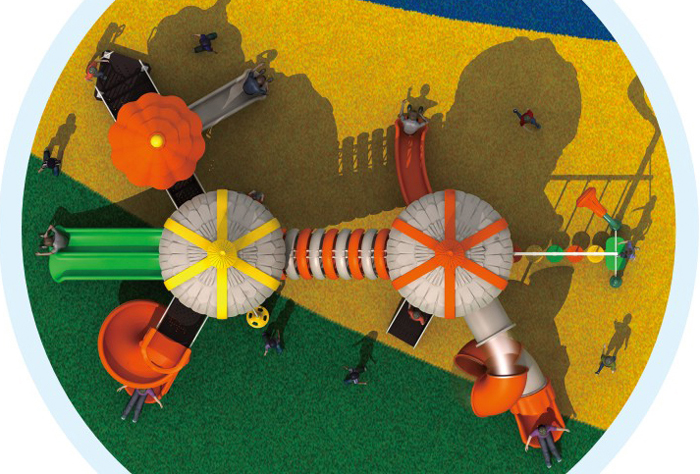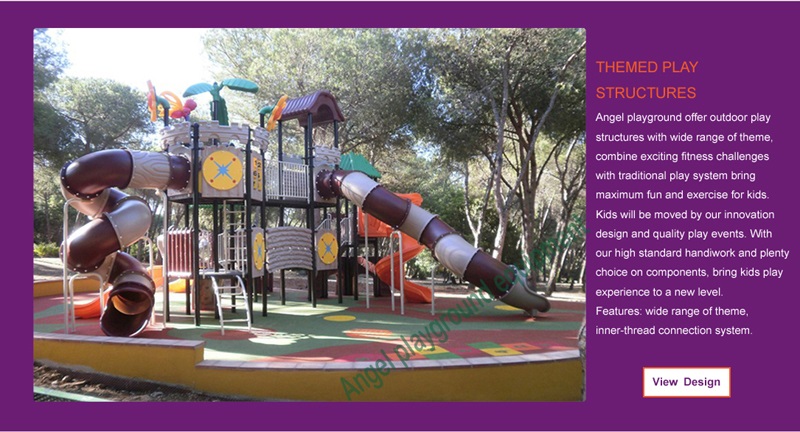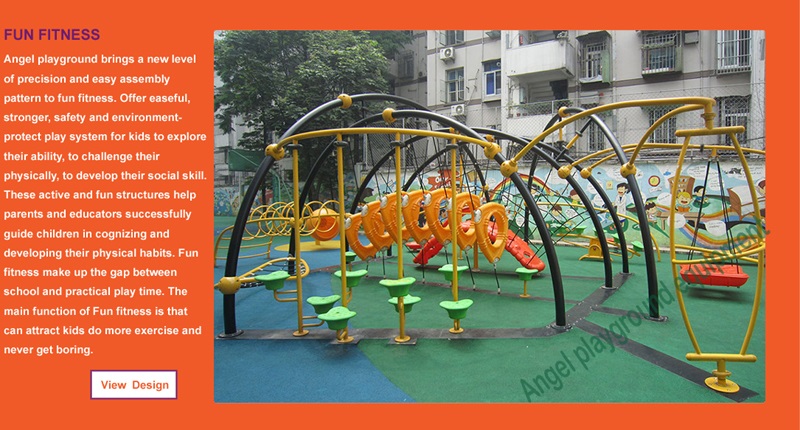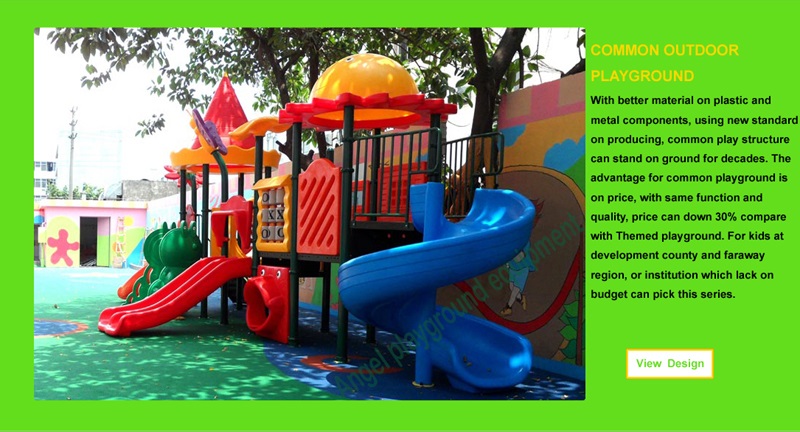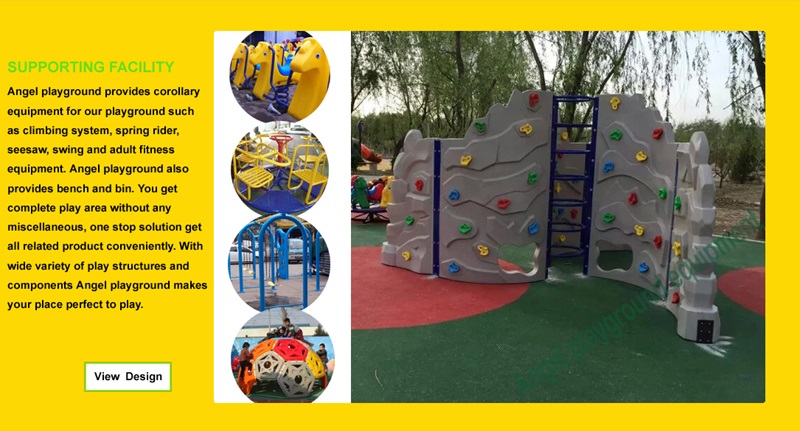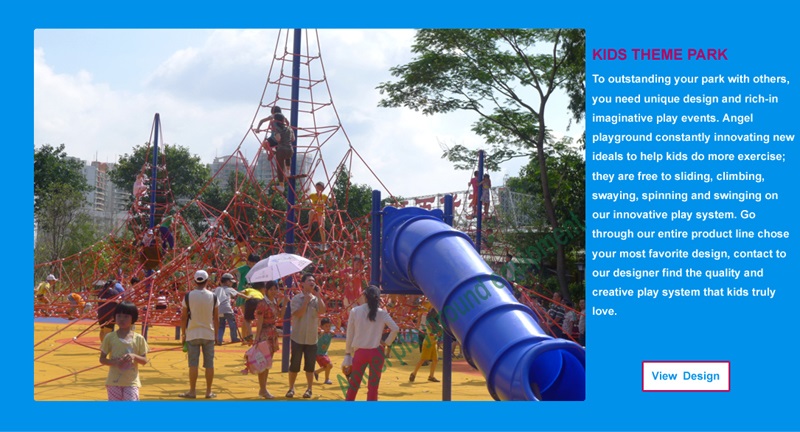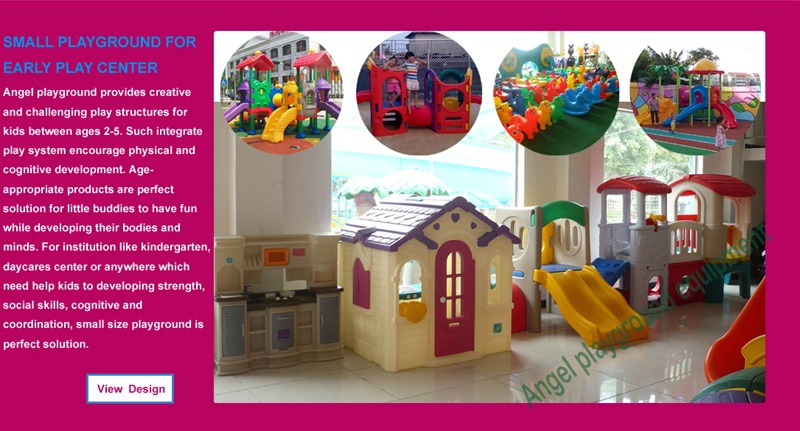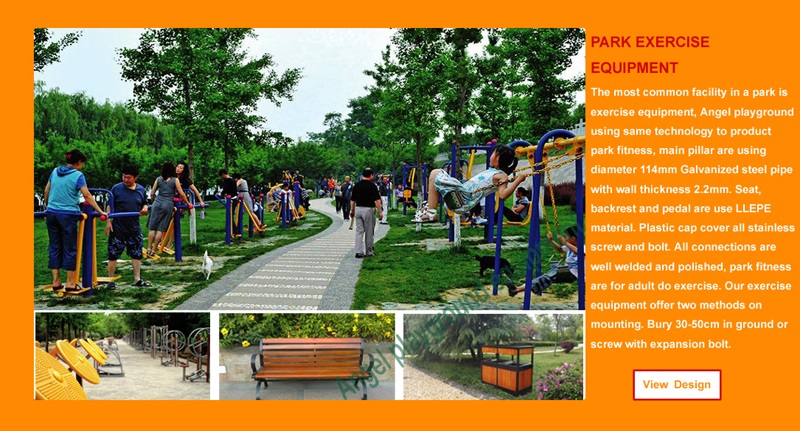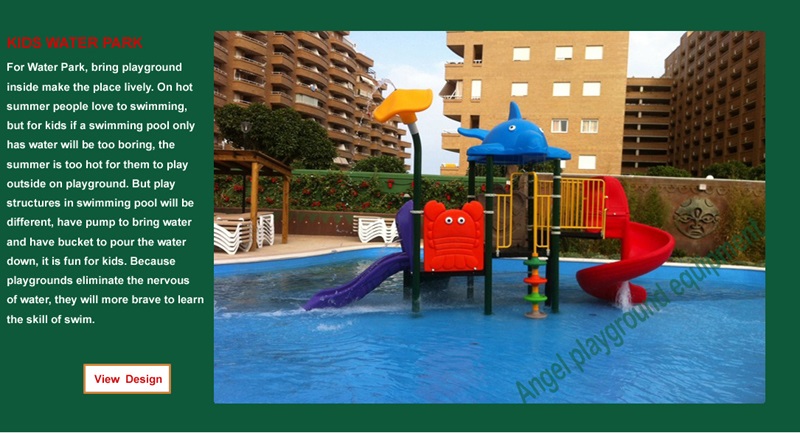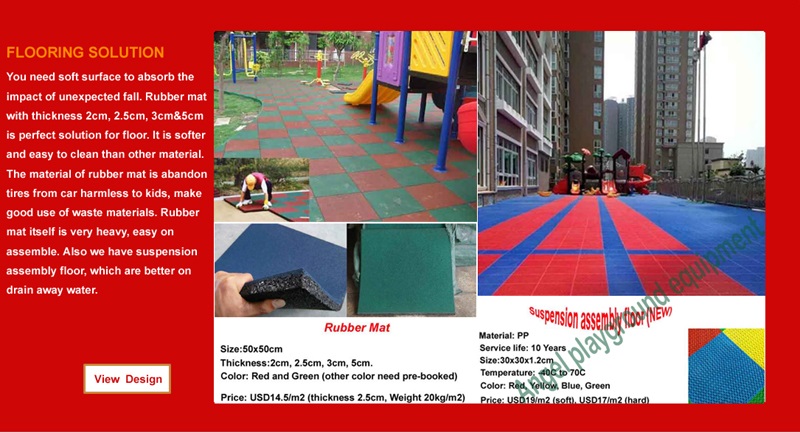 Outdoor Play Equipment is the Best Place to Help Kids Get Rid of Depression
Recently, the death of a popular actor and singer, rooted in depression, has stirred public attention and drawn calls from medical experts for better understanding of the problem. Depression can be a serious ailment, especially if the person does not feel supported. According to the World Health Organization, between 1990 and 2013, the number of people suffering from depression or anxiety worldwide increased by nearly 50 percent to 615 million, which means that close to 10 percent of the world's population is affected. Therefore, it is urgent to pay attention to the mental health of your kids and try your best to provide them with a happy childhood. Outdoor play equipment, as far as I'm concerned, can be used to work as a suitable cure to this disease for your children.
To begin with, it is common knowledge that the one of the most decisive causes of this disease is sadness; kids today are almost deprived of the right to play with casual by their parents who force them to devote their time to studying all the time. Together with the disappearance of their playing time is their happiness. It's a pity to see that we've got enough outdoor play structures but with few kids seen playing there. It is never too late to for parents to think about whether they are doing well to their kids by forcing them to study all day long or not.
Next, most kids are suffering from the problem of finding a good friend or listener to talk with when they are in bad mood. Children without any outdoor play equipment activities and remain at home all days are less likely to own a lot of good friends. They are one of the loneliest groups in the whole society. Though facially they've got their parents to support them, but actually they are living in the lonely world with no one else but themselves. Thus they have no way to let out their depression except for accumulating it in their deep heart, which will finally lead to serious disease of depression.
Last but not least, depression in childhood would result in a serious other problems, both mentally and physically, for example, kids would be defensive toward the world, show sensitivity toward everything in their life, and would also easily be defeated by diseases for lack of jovial mood. While in the outdoor play equipment, all these problems will seldom happen. The reason is very simple: they are happy and healthy by doing sports.
In a word, the last thing that parents would do is to kick the outdoor play structures out of children's life for sake of saving them more time for learning. And on the contrary, you should try your best to spare more time with your kids in the outdoor play equipment for fun. This is what love really means.