Animal Series
Product name: play systems
Model:HP-G1503
Size (CM):800x520x380
Size (FT):26.2x17.1x12.5
Size:800x520x380
Price (FOB): 

$4410.00

Welcome to Angel playground

Code: HP-G1503

Size: 800x520x380

Material

Pipe

a)Diameter: 114mm. thickness:2 mm

b)Material: -Standard steel/Galvanized steel.

Plastic

Imported south Korea LLDPE plastic,galvanized steel,steel,powder etc

Handler and others

With Diameter-60mm, Diameter-32mm, Diameter-25 mm, thickness of 2.2 mm

steel.

Fastener:SS304

Package

wrapped by cotton wool and PP film

HS code

95069900

Characteristics

User for

3-12 years old

Children capacity

10-20 children for 50m2

Apply for

Park and School use

Function

Kids play

Features

Nice color and safe,various designs can be made according to playground size

Advantages

Anti-UV,anti-fade,anti-crack,nontoxic

Environment protection

Components

Plastic slide tube, plastic long slide,twin slide, climbing,steps,animal etc

advantage

Best service and price offered.

Certificate

ISO9001 ,CE ,TUV ,EN1176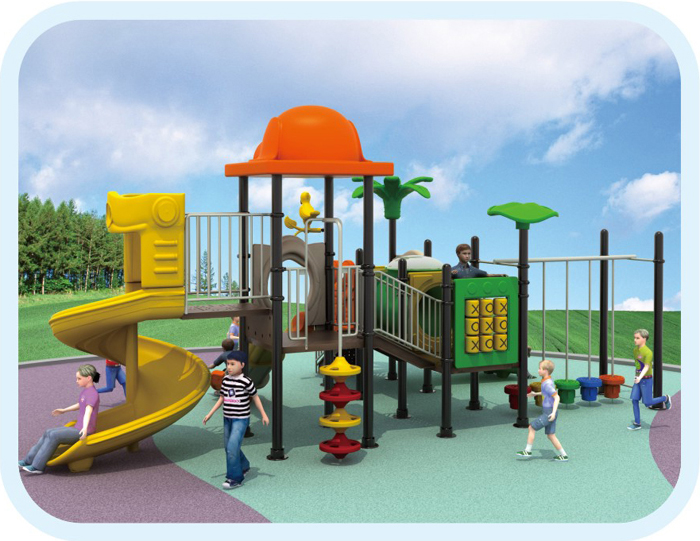 Top view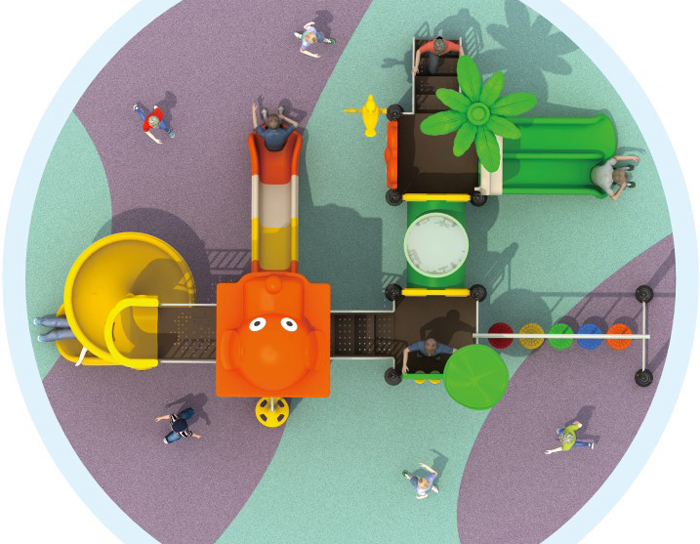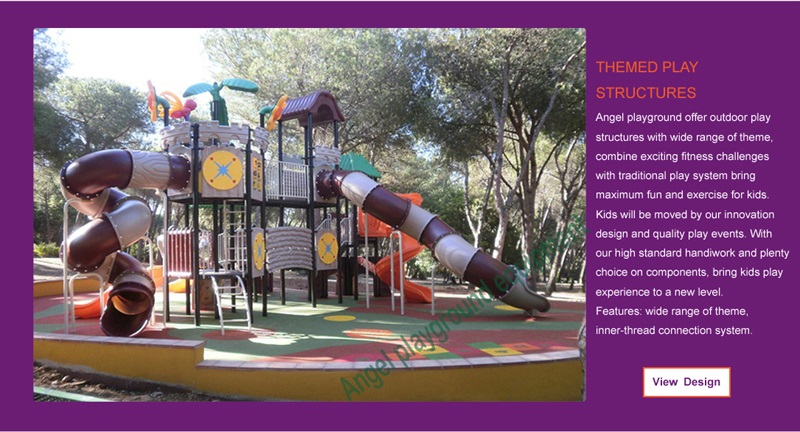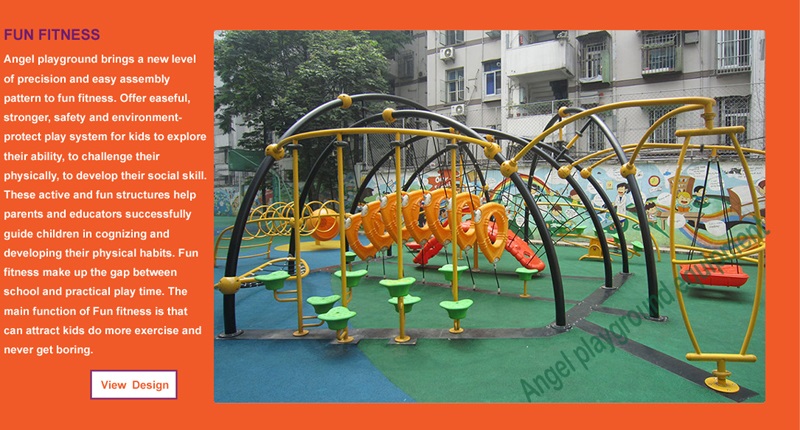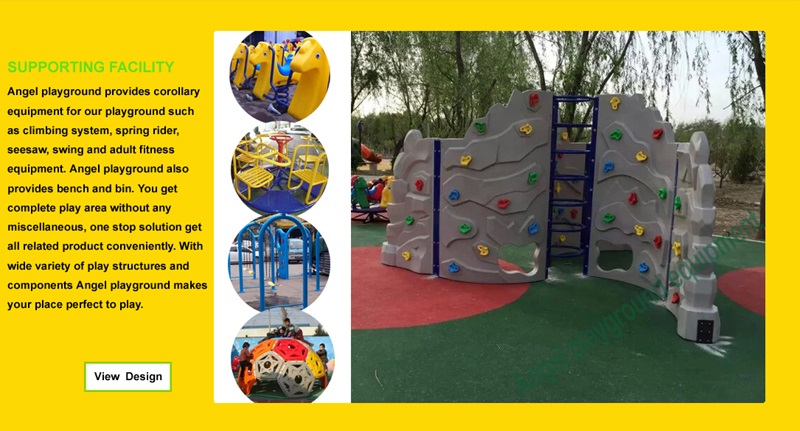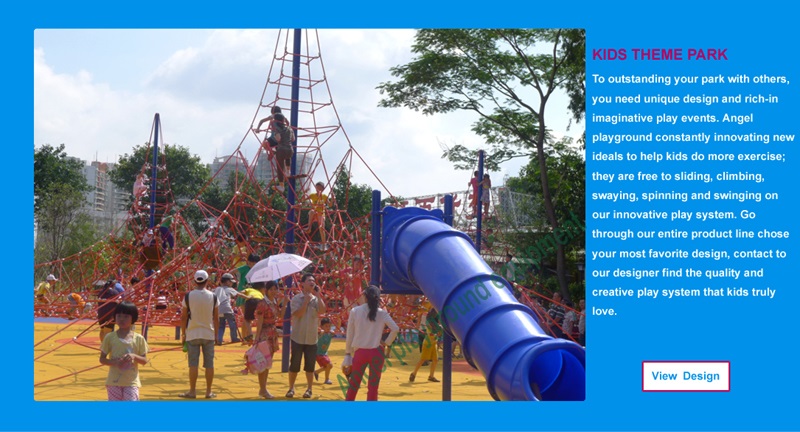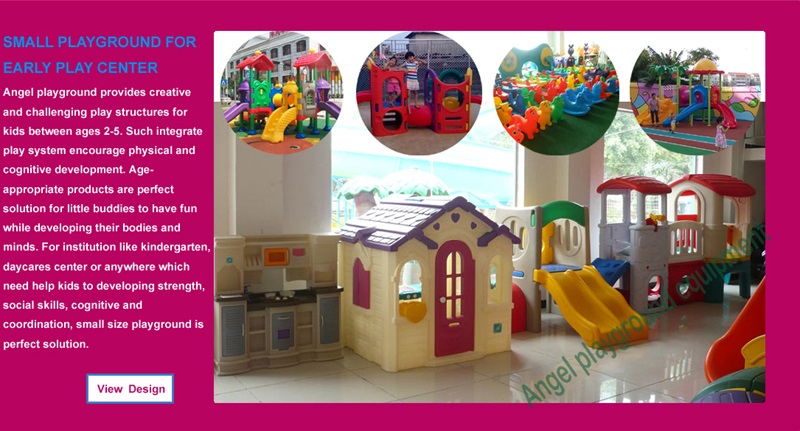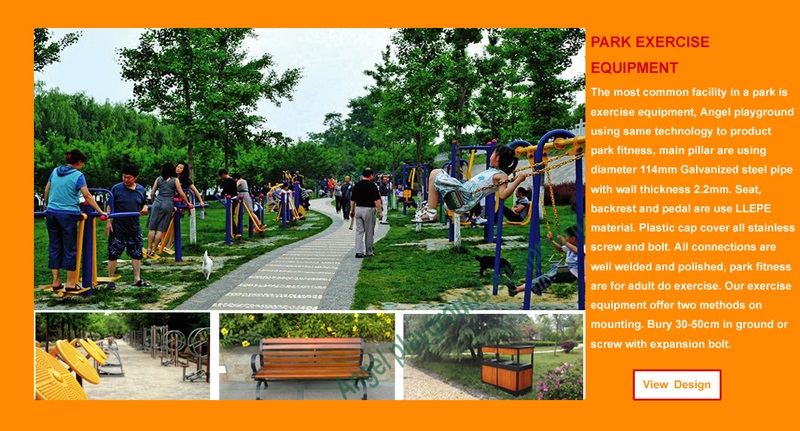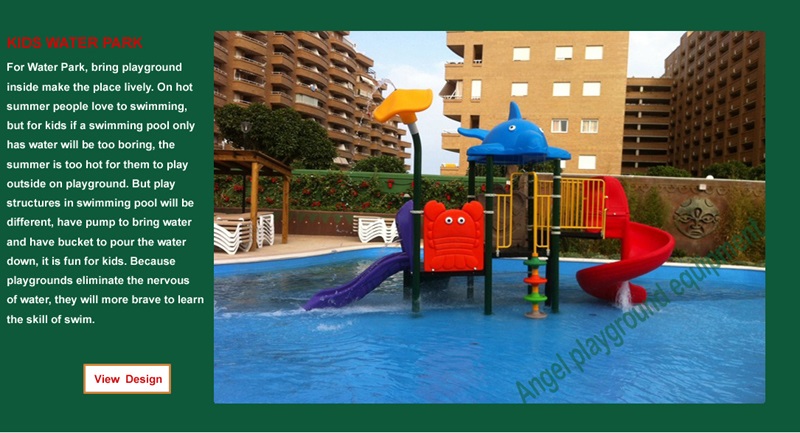 How Outdoor Play Equipment Help Kids Get Rid of the Habit of Speaking Unkind Words?
Unkind words, name-calling or even the so-called "the silent treatment" can hurt children as much as being physically hit, sometimes even more so. A recent study of middle school children showed that verbal abuse by other children can harm development in the brain. The study was a project of researchers at Harvard Medical School in Massachusetts. Therefore, it is very urgent to correct such habits and stop them from speaking unkind words. Many parents may find it hard to make their efforts work no matter what they have done. Kids will follow their own will instead of listening to what parents have told them. The main problem, I think, results from the fact that they haven't put their words into practice. While places like the outdoor play equipment, may work better in putting education into practice. Now, let's talk about how outdoor play equipment will correct children's bad habit of speaking unkind words.
For one thing, activities and babysitters in the outdoor play equipment play an indispensable role in having kids behave better. On the one hand, babysitters will teach kids how to use polite kids to greet each other before the activities begin and overstate the necessity of being polite while they are having fun with others. Kids who reject to respect others will be excluded from the whole team and will not be chose as the partner of the other kid. On the other hand, the babysitter should greet kids whenever they come across the children, who will in return give them a polite response. Babysitter and teachers in the outdoor playground are the examples that every kid will follow.
For another, outdoor play equipment should organize activities that give kids a lot of training to speak polite words. We all know the most efficient way of learning is by repeating and rethinking. The same is true of the way to get rid of the bad habit of speaking unkind words. However, as it is common knowledge that kids are not good at thinking and they always can't find what their fault is and why should they correct it. Therefore, the only efficient way remains to be the way of keeping them repeating the right actions again and aging through doing interesting activities in the outdoor play equipment.
In conclusion, I think the most vital role that an outdoor play equipment plays is not how much it can educate kids, because we've already have schools to act the role. What's more important for an outdoor play equipment lies in whether that can have a good influence in children's life so that they can own a bright childhood.