Small Size Playground
Product name: outdoor playset
Model:HP-A1504
Size (CM):600x580x470
Size (FT):19.7x19x15.4
Size:600x580x470
Price (FOB): 

$2600.00

Measurements (cm): 600x580x470
Product: HP-A1504
Modules:
Theme roof,single slide,double slide, plastic tube with transparent part, net tube, theme panel, steel deck, steel post, climbing board,ladder,bridge...
Material:
a. Plastic component: LLDPE (Linear Low Density Polyethylene)
b.Metal component: Galvanized steel pipe
c. Post: galvanized steel pipe with normal thickness 2.0mm
d. Deck, stair: Steel plate, plastic powder coated or PVC coated;
e. Fasteners: SS304
Advantages:
a. Food grade plastic with wide color range available,and last long keep brand new.
b. With EU standard EN1176 GS safety certificate which verified by TUV NORD.
c. Experienced toy manufacturer which supply toys to world wide customers, The factory is leader of China Teaching tool and Education toy industry
Installation time 3 days (5 persons)
User age 3-12 years
Capacity 15-65 persons
Used for: Amusement park, residential area, kindergarten, preschool, shopping mall, restaurant, backyard
Packing:
Plastic parts: Bubble bag and PP film;
Steel components: Cotton fabric and PP film.
Warranty Period:
5 years for plastic parts, steel posts,metal decks and stairs; 3 years for steel component.
Notice: 1. Please check the fasteners regularly to assure firm and safety structure.
2. Please keep kids play under adults supervision.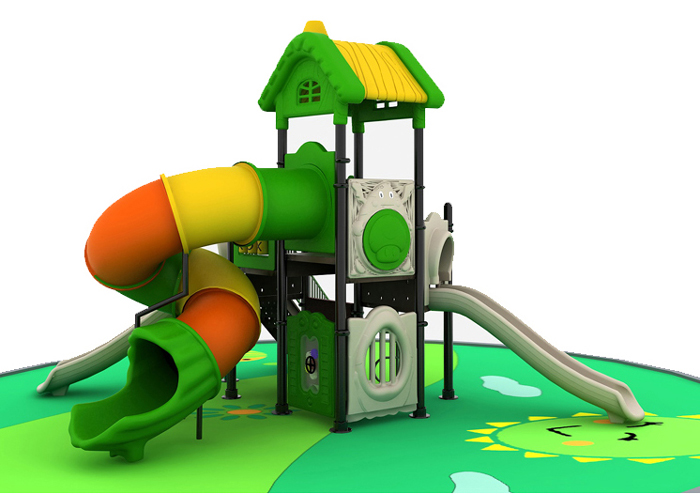 Top View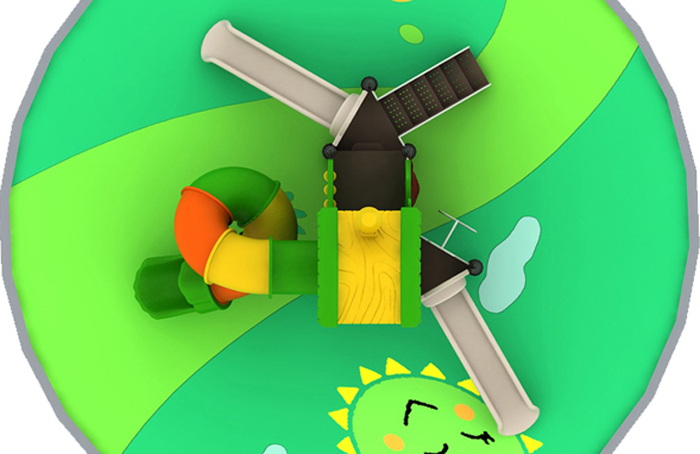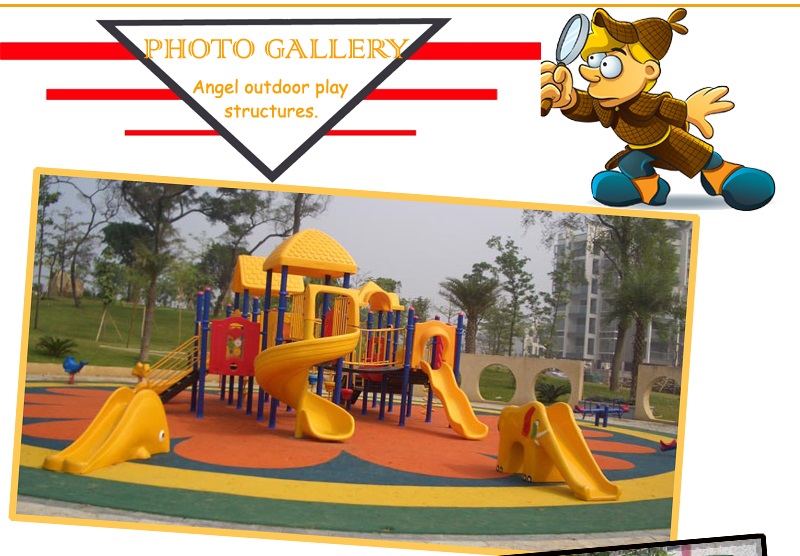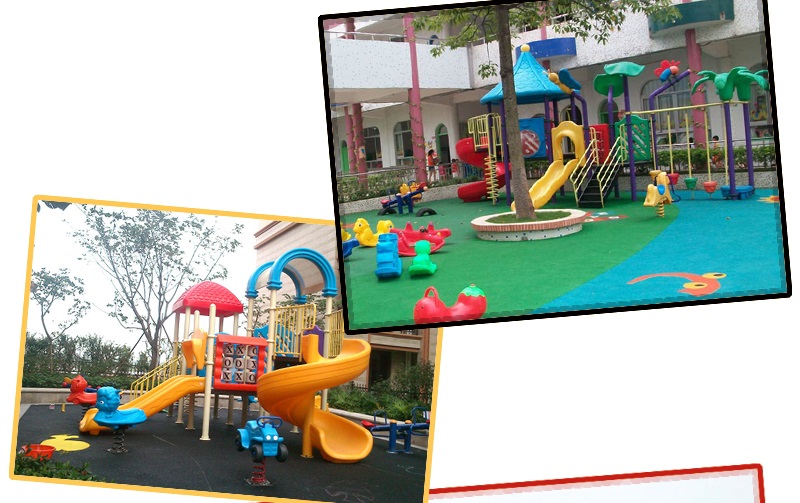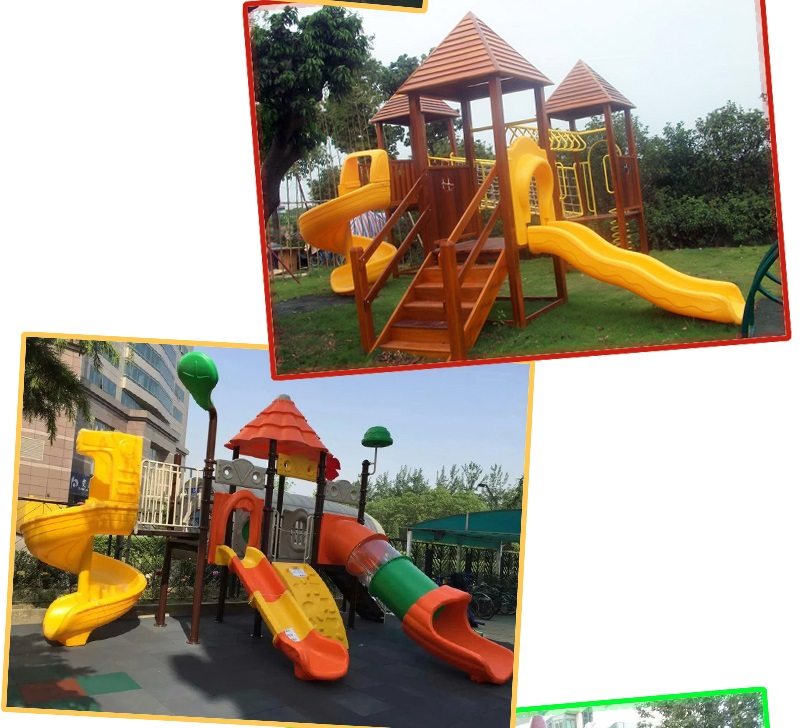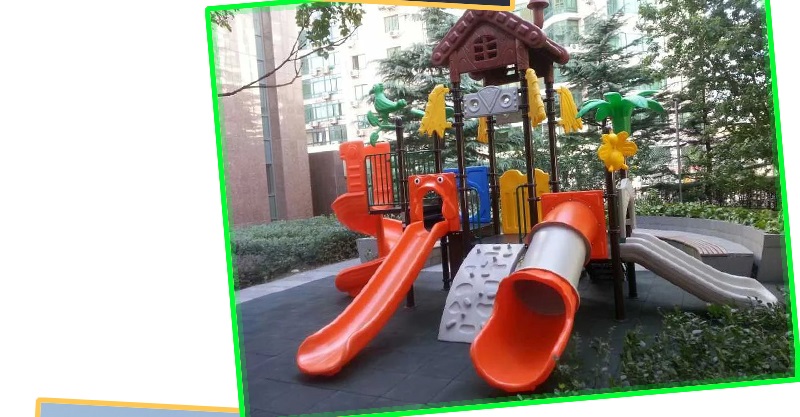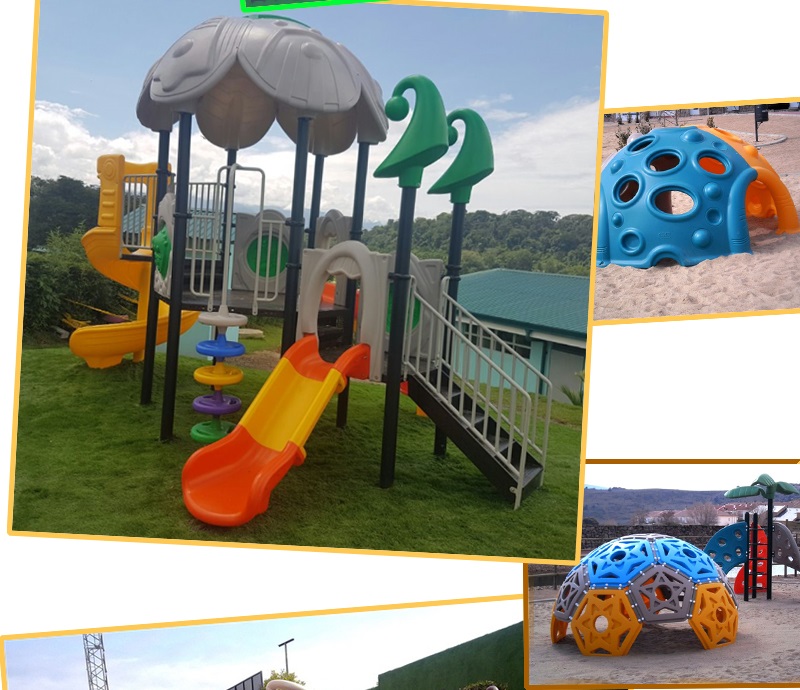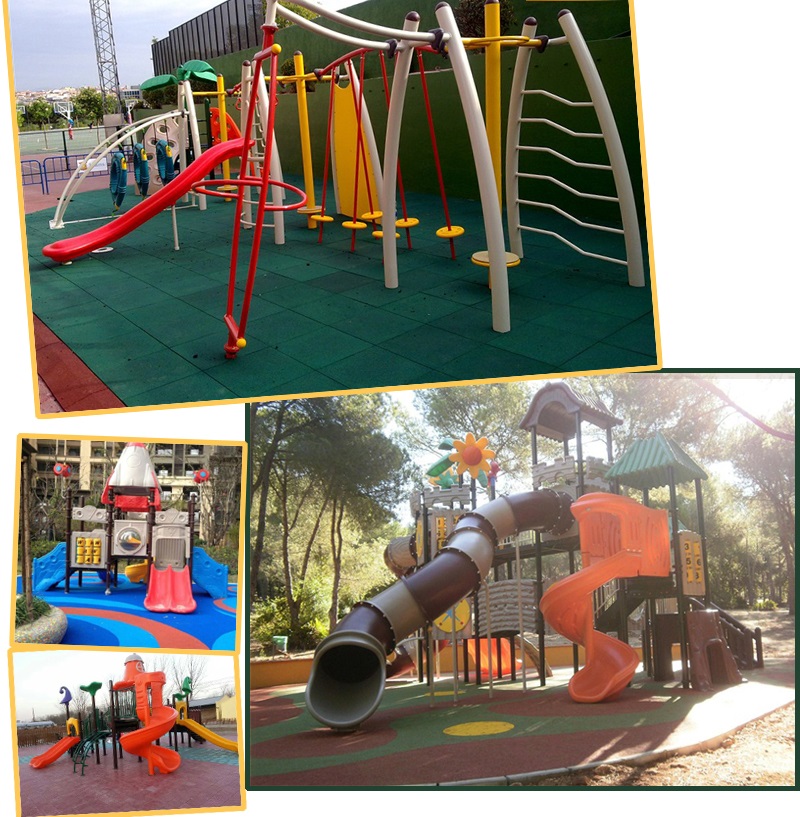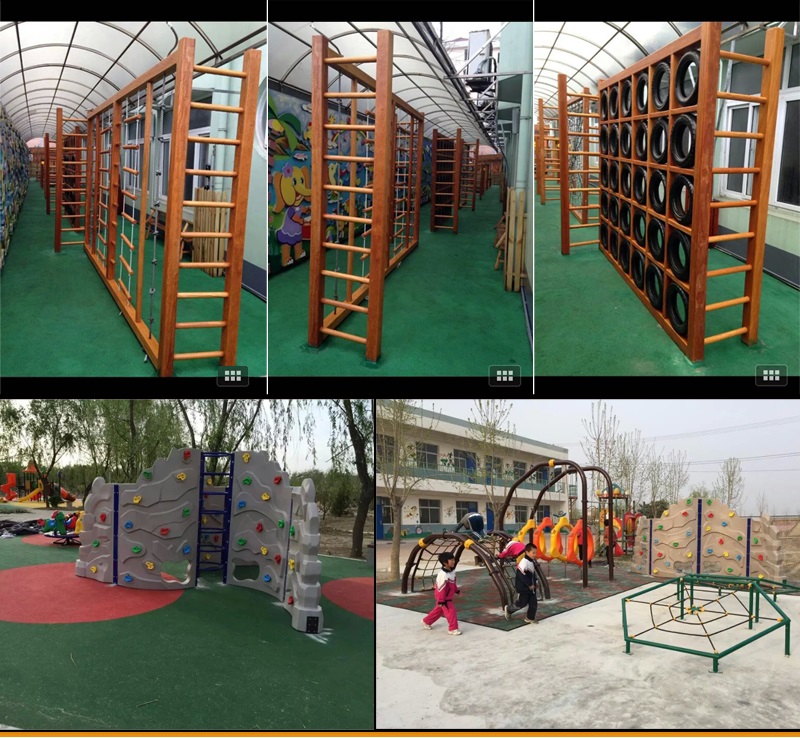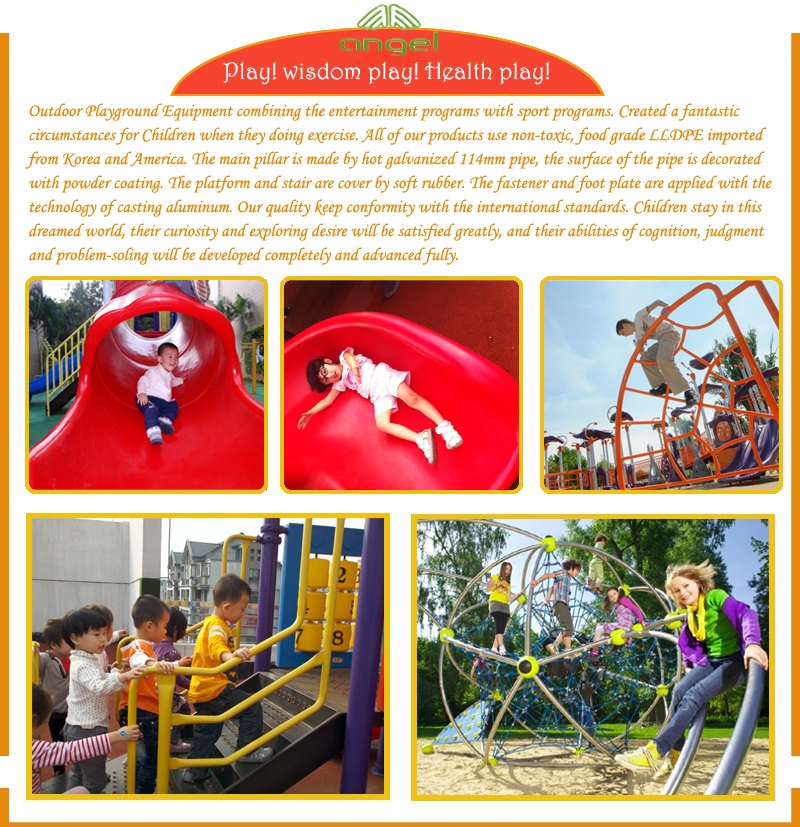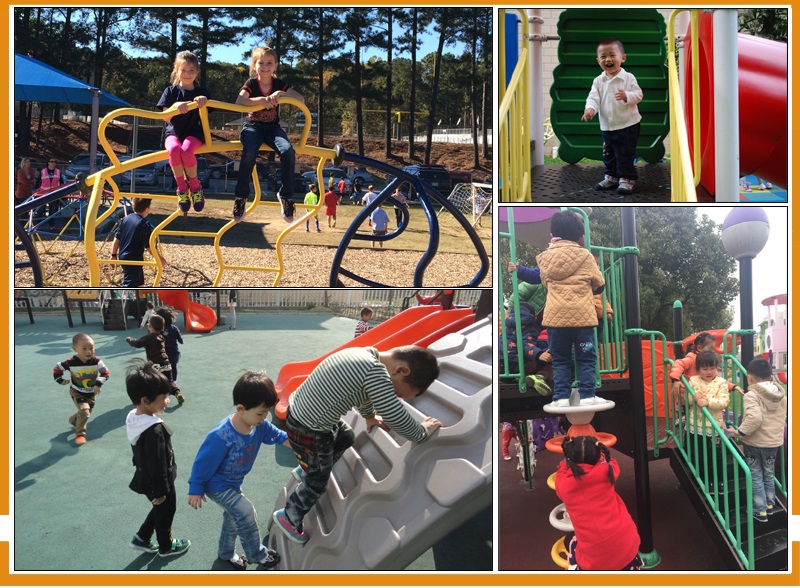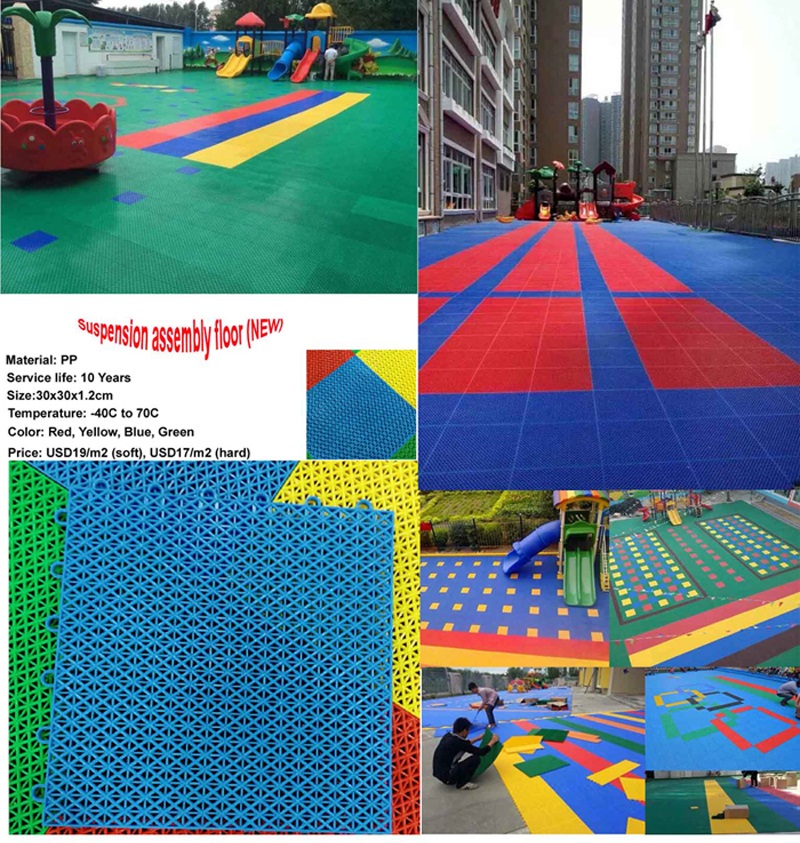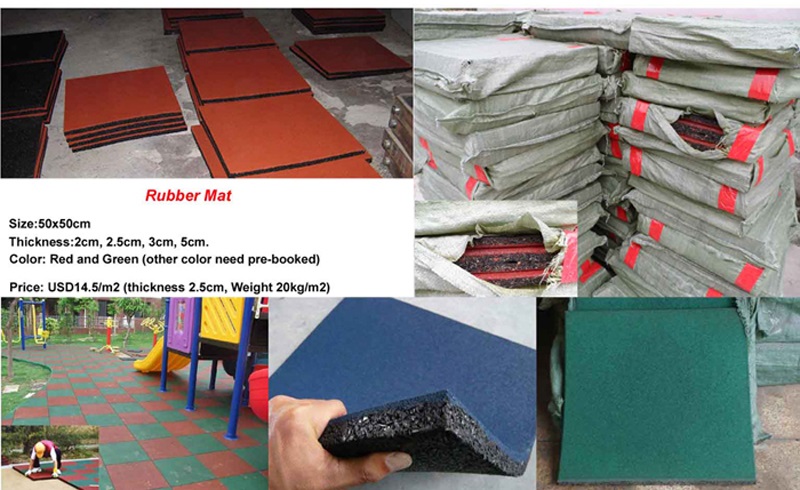 The Time Your Kids Invested In the Outdoor Kid Playground Is Worthwhile
Time flies. Time is no doubt the most precious treasure in our life. Time can be the substitute to many things in our life, like money, age as well as memory. However, there are some other things that can not be bought by time, such as love, happiness, satisfaction and so on. Everyone has the right to chase for happiness and it's not something that would make you regret. So does kid. The time they spend in the outdoor kid playground is precious and worthwhile. For kids, things they gain from outdoor kid playground is of great value to their whole life. In a word, the time they invested in the outdoor kid playground is actually a box of treasure.
To start with, they'll get a chance to make many new friends in the outdoor kid play center. Friends, familiar to us, are the best company in our life. They help us to overcome difficulties, share sorrow and happiness with each other. Some friends your kids make in childhood may be life-long partner and will have a lot of influence on you. Friends are the best gift that your kids received by investing their time in the outdoor play center.
In addition, a lot of exercise is beneficial to their physical health. A strong body is the base of everything. Without a healthy and strong body, everything will come to an end. Outdoor kid playground provides kids with a variety of activities which help to exercise different part of their body. A robust body is also the source of happiness and at the same time will have an impact on their emotion.
Furthermore, it is happy experience to have fun with parents in the outdoor kid playground. Through paying together, the relationship between parents and kids will be largely improved, which means that outdoor jungle gym not only does good to kids, but will also benefit the whole family. Parents can also take the chance to have a rest from endless work.
Generally speaking, time is equal and same to every person; the only difference lies in the ways how people make use of it. Some people may use it for money, some may use it for happiness. What counts is not the intention you use it, but whether you enjoy it while using it. The time kids spend in the outdoor kid playground is no doubt worthwhile because they are very happy there. Besides, they acquire the ability of how to get on well with other people while doing outdoor activities. So I'm totally against those who said playing in the outdoor kid play center is a waste of time.