Pirate Ship
Product name: playground sets supplier
Model:HP-J1503
Size (CM):820x710x500
Size (FT):26.9x23.3x16.4
Size:820x710x500
Price (FOB): 

$6160.00

Product name:HP-J1503
Specification (cm):820x710x500
Modules:
Theme roof,slide, plastic tube with transparent part, net tube, theme panel, square steel deck, steel post, climbing board,stair,color bridge,
Material:
a. Plastic component: LLDPE (Linear Low Density Polyethylene)
b.Metal component: Galvanized steel pipe
c. Post: galvanized steel pipe with normal thickness 2.0mm
d. Deck, stair: Steel plate, plastic powder coated or PVC coated;
e. Fasteners: SS304
Advantages:
1), Food grade plastic used for our toys. With wide color range available.
2). With EU standard EN1176 GS safety certificate
3). Experienced toy manufacturer which supply toys to world wide customers for 21 years.
Falling Height (cm): 240
User age 3-12 years
Used for:
Preschool, residential play area, Amusement park, kindergarten, shopping mall, restaurant, backyard
Package:
Steel components: Cotton fabric and PP film.
Plastic parts: Bubble bag and PP film;
HS code: 9506900
Warranty Period:
5 years for plastic parts, steel posts,metal decks and stairs; 3 years for steel component.
Notice: Now design according customer play area available!
Top View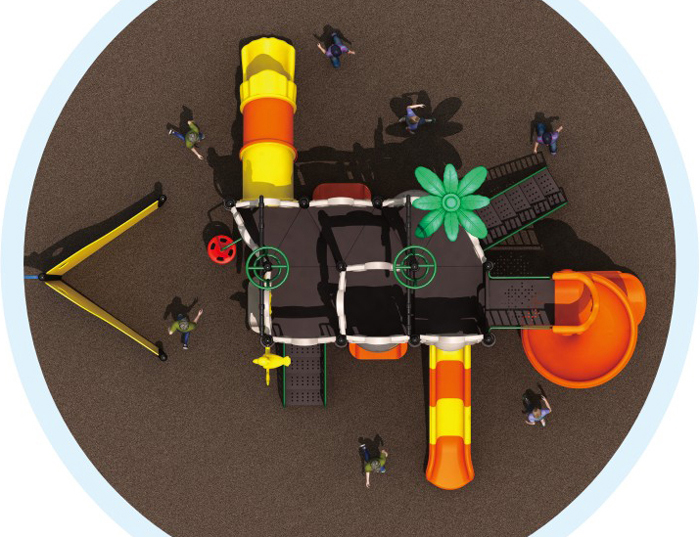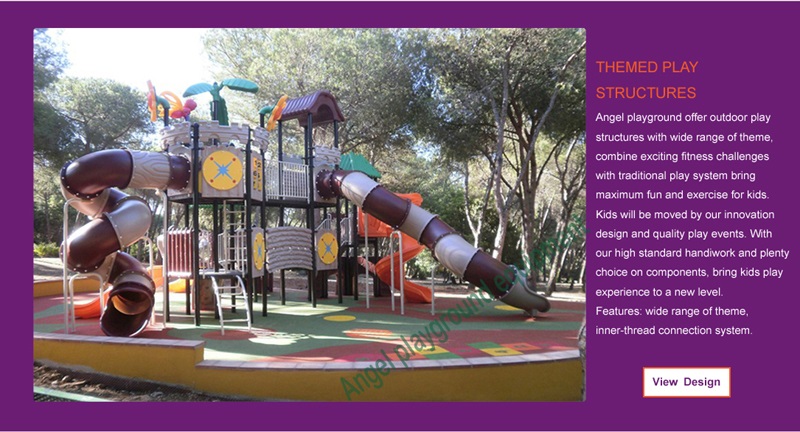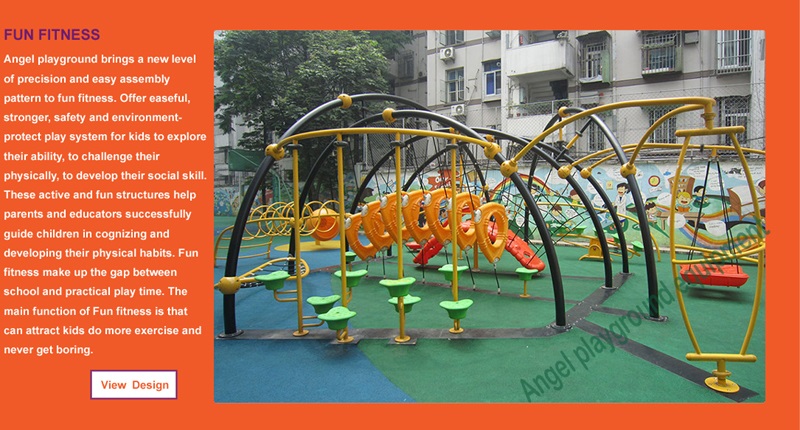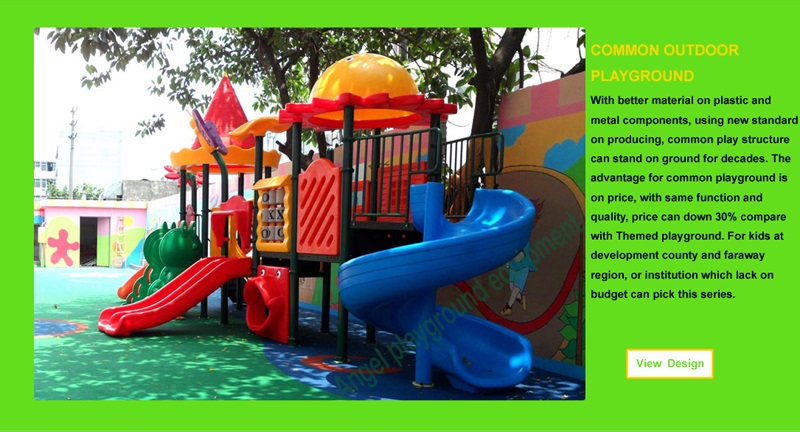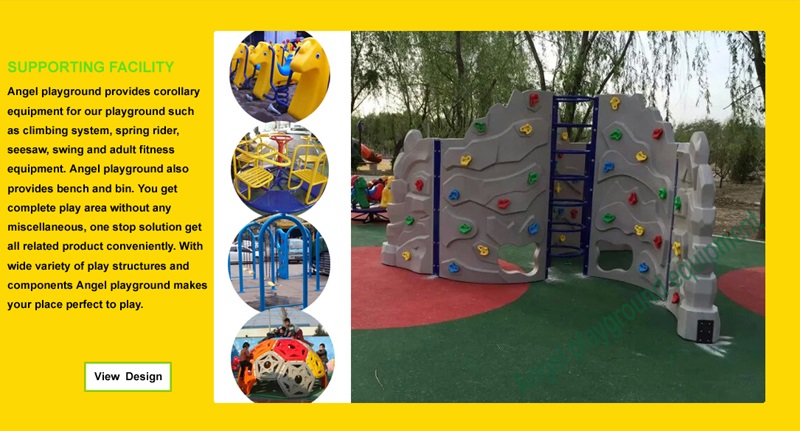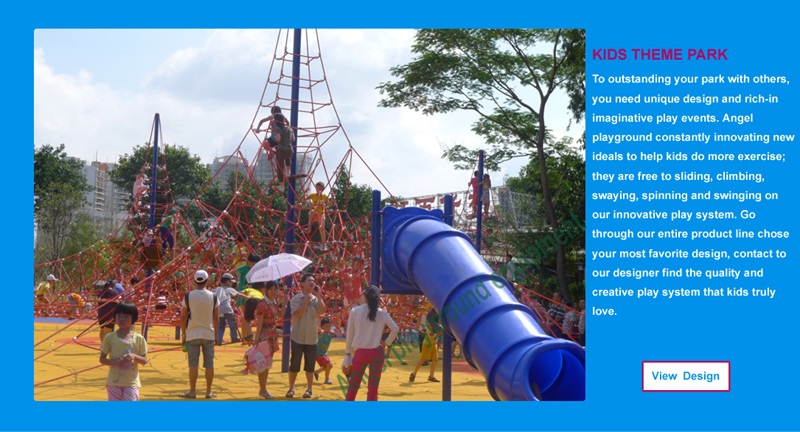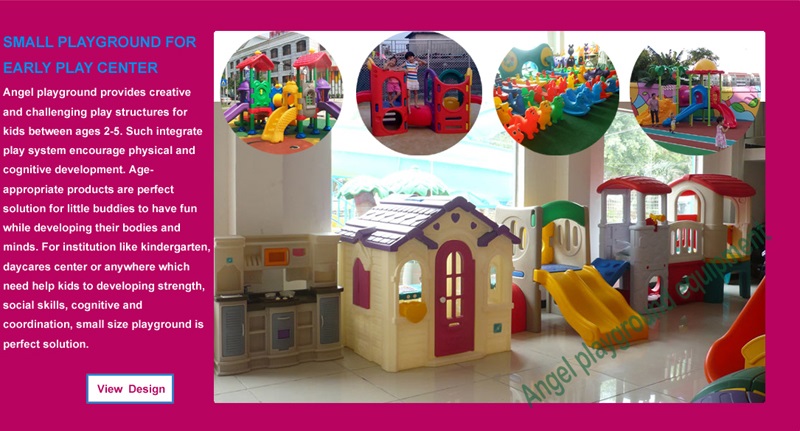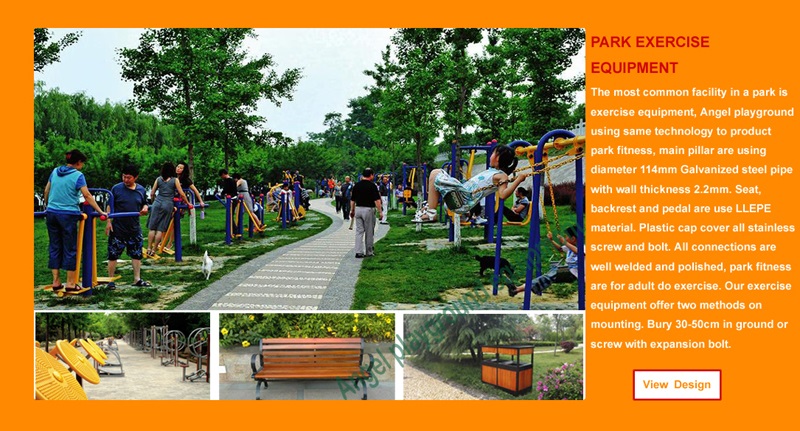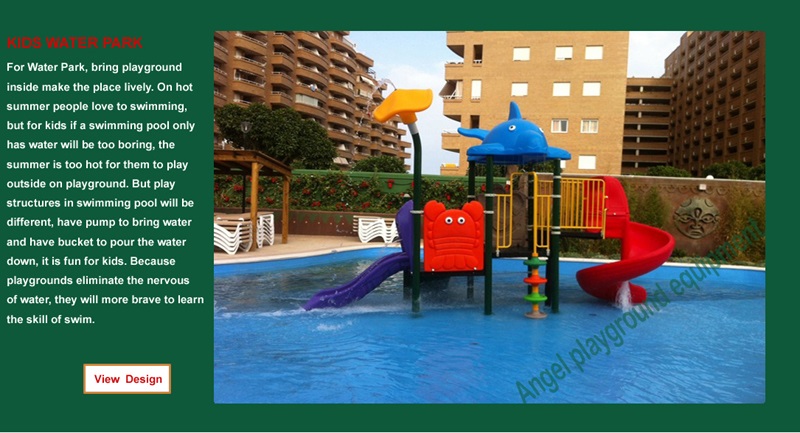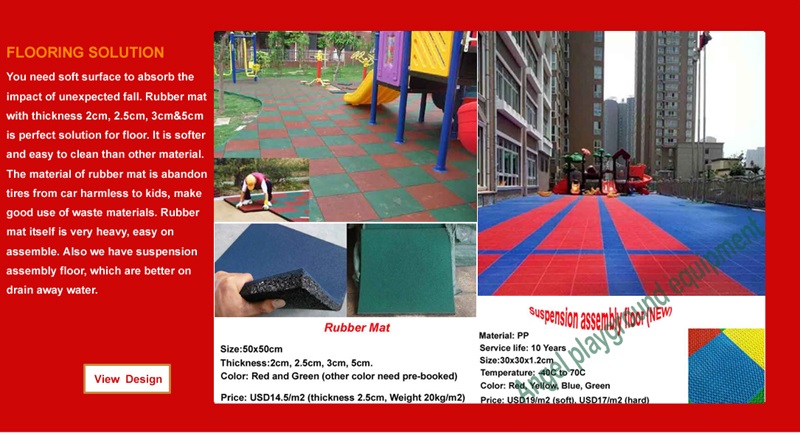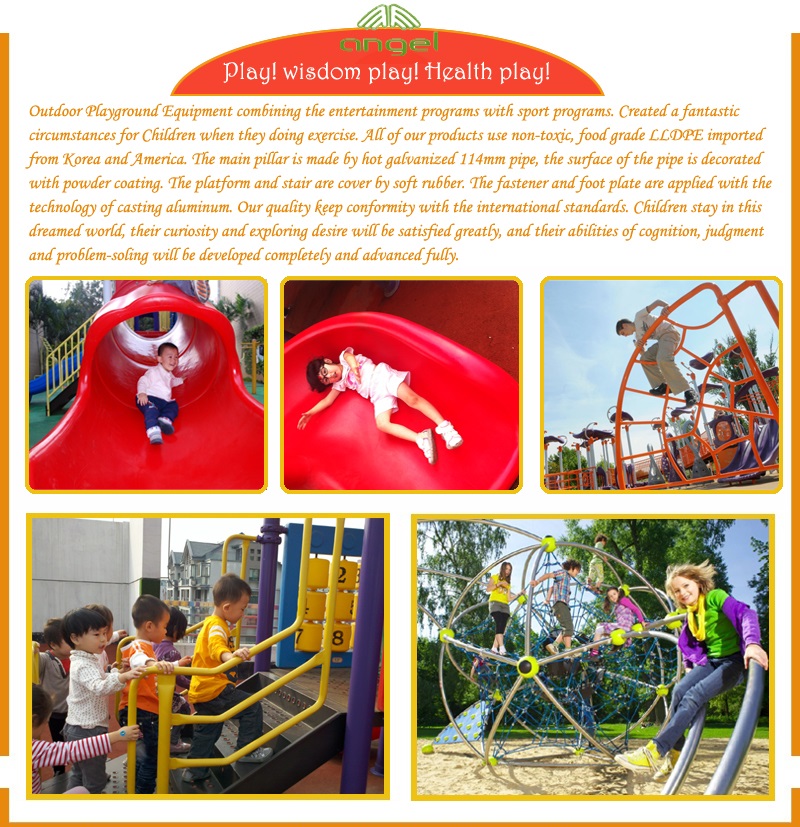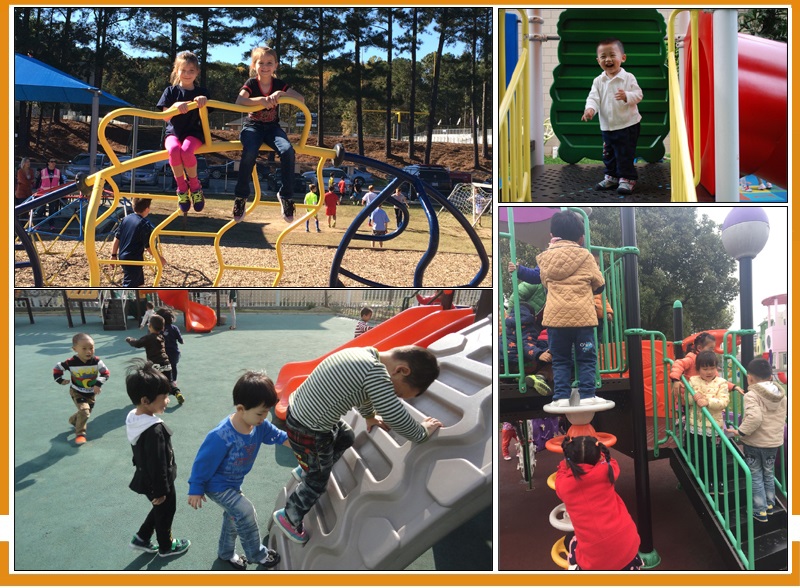 Going to the Outdoor Playground with Your Kids to Spend the Coming National Day
With the weeklong National Day holiday just around the corner, massive domestic migration will soon begin, causing heavy traffic jams, packed trains and long lines at airports. Travel records are expected to be broken again this vacation period as increasingly prosperous, holiday-happy Chinese travelers pack tourism sites at home and abroad. I'm sure that parents are now worrying about where to take your kids to have fun, and how you could find a way to relax among so many tourists in the peak season. If you are still in the trouble of where to spend the holiday with your kids, then I'd like to recommend outdoor playground to you.
To begin with, it is actually impossible to have your kids walk all day long with you to go sightseeing with other tourist groups, and it is not a good way to relax by throwing you and your kids into the crowds of people. And children may not feel like elbowing with others to take a look at things that of little attraction to them. Therefore, the most relaxing way to spend the holiday with children is to spares a lot of time to play with them in the outdoor play structure, where they don't have to hush up the catch up with the hurrying group nor being stuck in the traffic jam.
In addition, it is also an efficient way to relax by enjoying the peaceful time in the outdoor playground with your children, especially for parents who kept working for a long time and seldom have time available for kids. When comparing the busy and tiring moment in the traveling spot, don't you think it is more comfortable to stay with your kids in the quiet and clean outdoor playground? We may get a lot other chances to travel, while the chance to stay with your kids in their childhood is really limited, so every parent should learn to treasure it.
Last but not least, outdoor playground is the place most welcomed by kids during holidays. Because days during school kids hardly have any access to these places for fun. One reason is that they have a lot is homework to finish every day; the other reason is that it is hard for their busy parents to spare some time to take them to outdoor playground. So it would be a happy event for kids not for the reason that they can travel, but that they can completely enjoy their time in the playgrounds.
In a word, outdoor playground works better to please your kids than going to travel with the crowds of tourists in the National Festival.