Pirate Ship
Product name: commercial playground equipment for sale
Model:HP-J1502
Size (CM):1600x730x620
Size (FT):52.5x24x20.3
Size:1600x730x620
Price (FOB): 

$8780.00

Product name:HP-J1502
Specification (cm):1600x730x620
Modules:
Theme roof,slide, plastic tube with transparent part, net tube, theme panel, square steel deck, steel post, climbing board,stair,color bridge,
Material:
a. Plastic component: LLDPE (Linear Low Density Polyethylene)
b.Metal component: Galvanized steel pipe
c. Post: galvanized steel pipe with normal thickness 2.0mm
d. Deck, stair: Steel plate, plastic powder coated or PVC coated;
e. Fasteners: SS304
Advantages:
1), Food grade plastic used for our toys. With wide color range available.
2). With EU standard EN1176 GS safety certificate
3). Experienced toy manufacturer which supply toys to world wide customers for 21 years.
Falling Height (cm): 240
User age 3-12 years
Used for:
Preschool, residential play area, Amusement park, kindergarten, shopping mall, restaurant, backyard
Package:
Steel components: Cotton fabric and PP film.
Plastic parts: Bubble bag and PP film;
HS code: 9506900
Warranty Period:
5 years for plastic parts, steel posts,metal decks and stairs; 3 years for steel component.
Notice: Now design according customer play area available!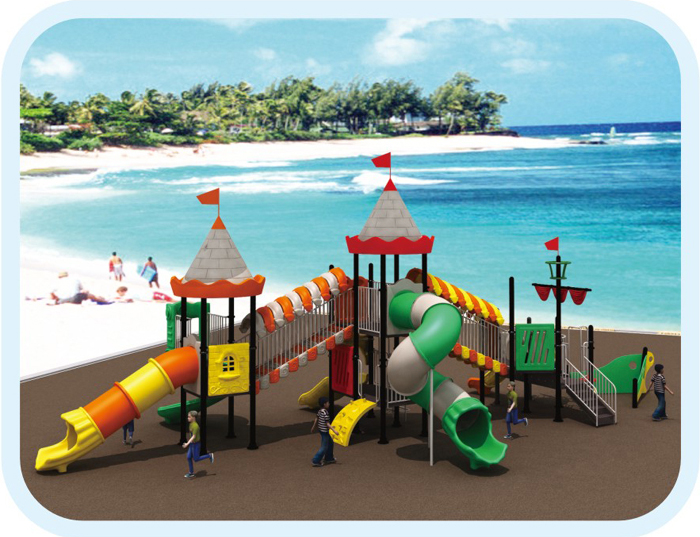 Top view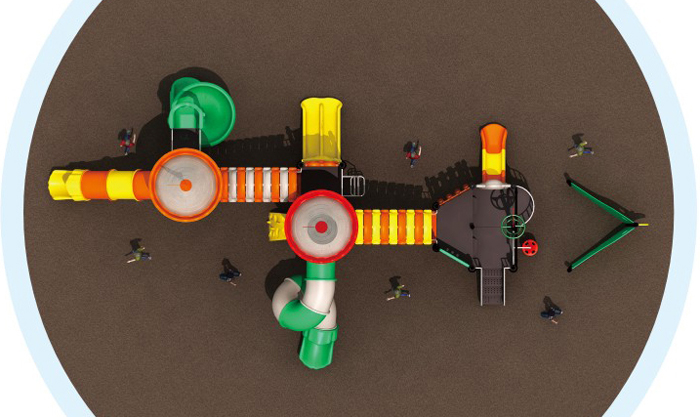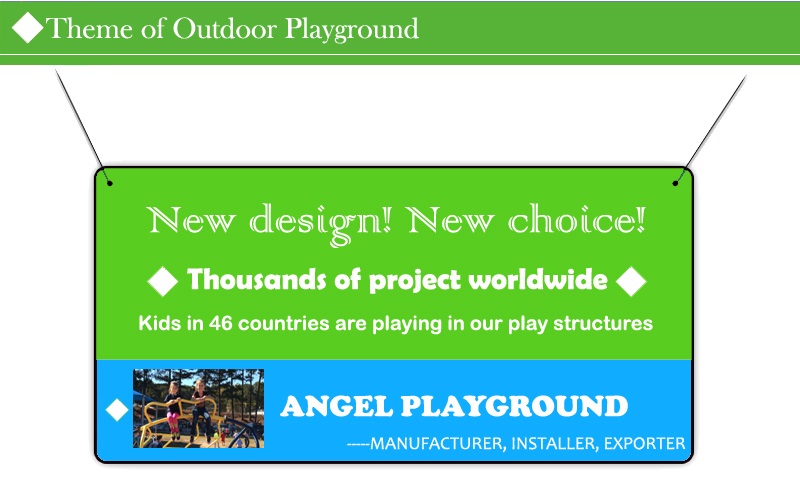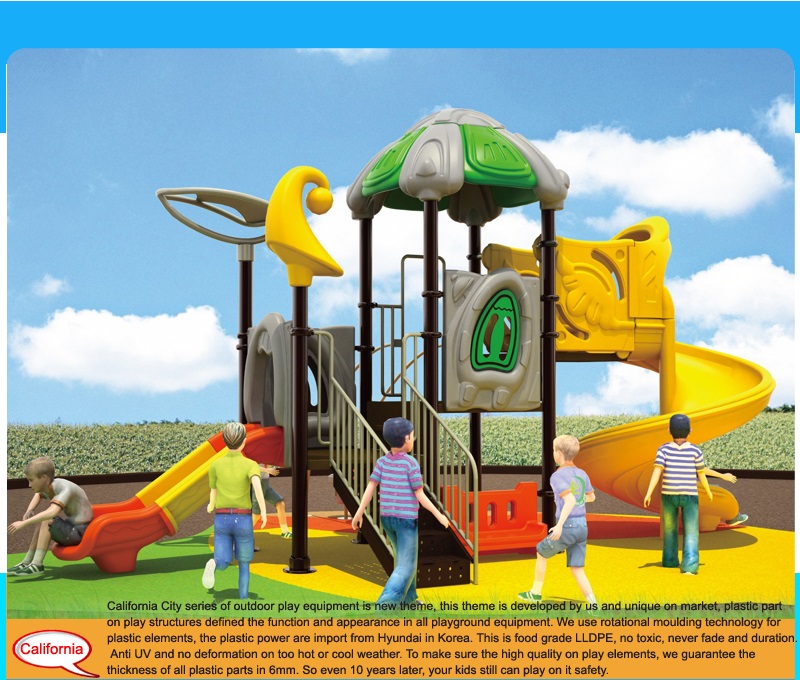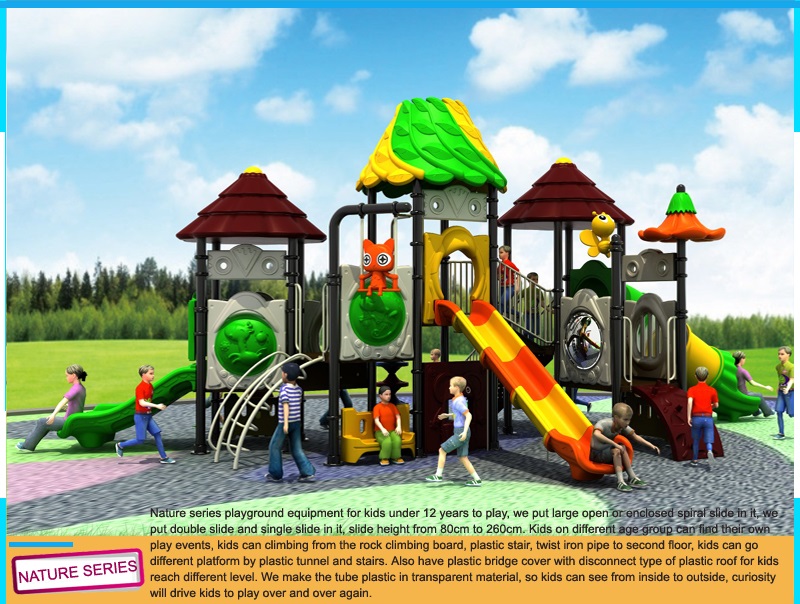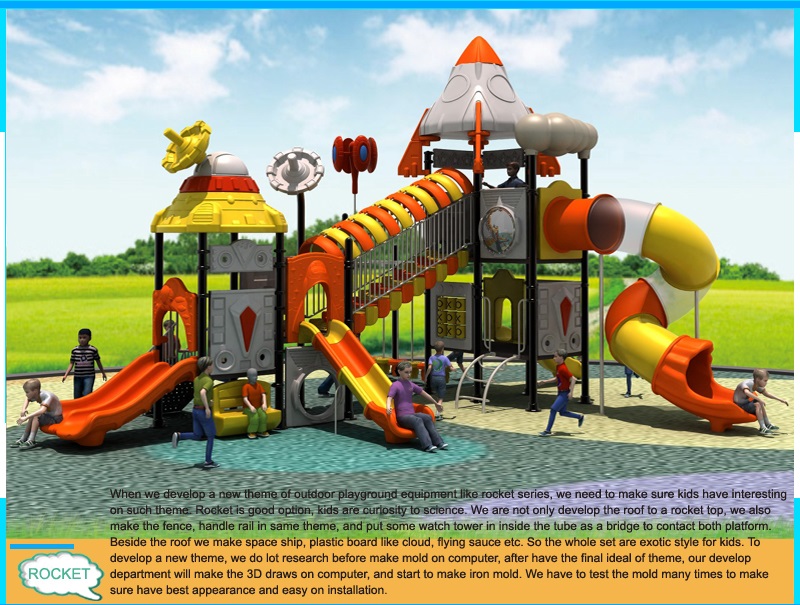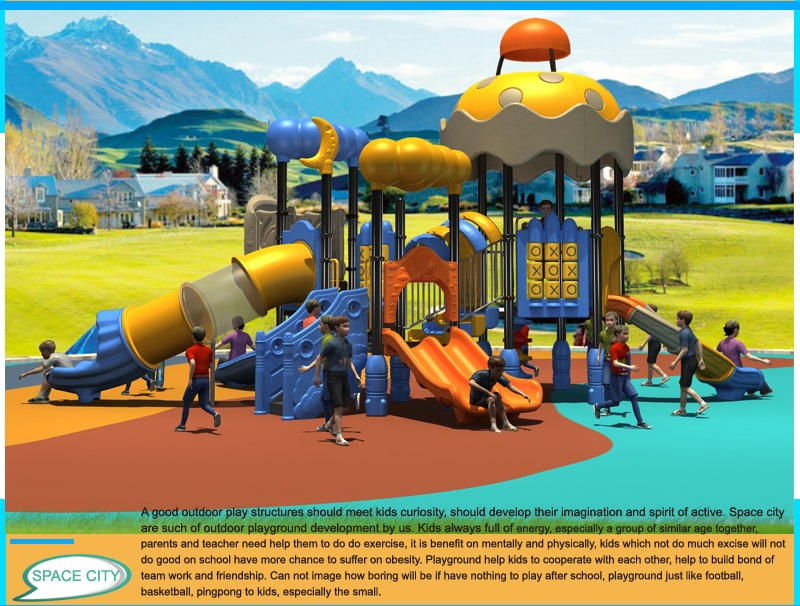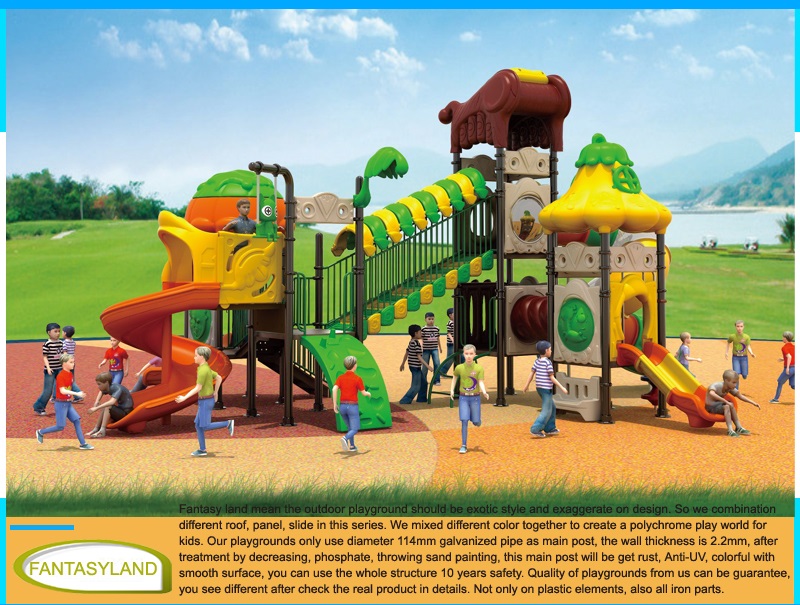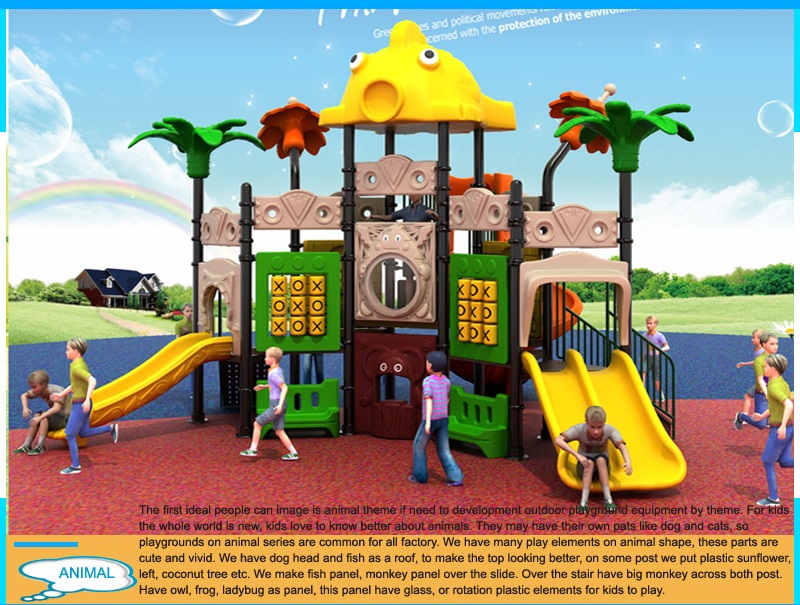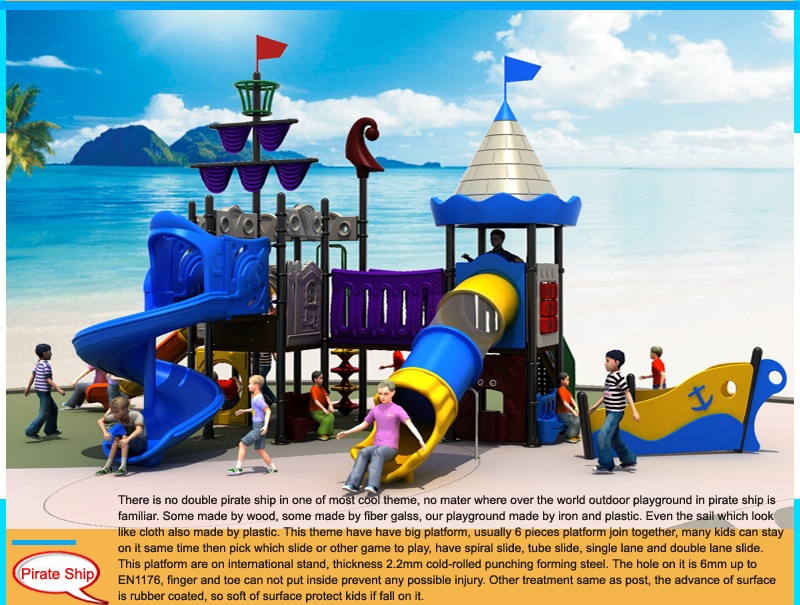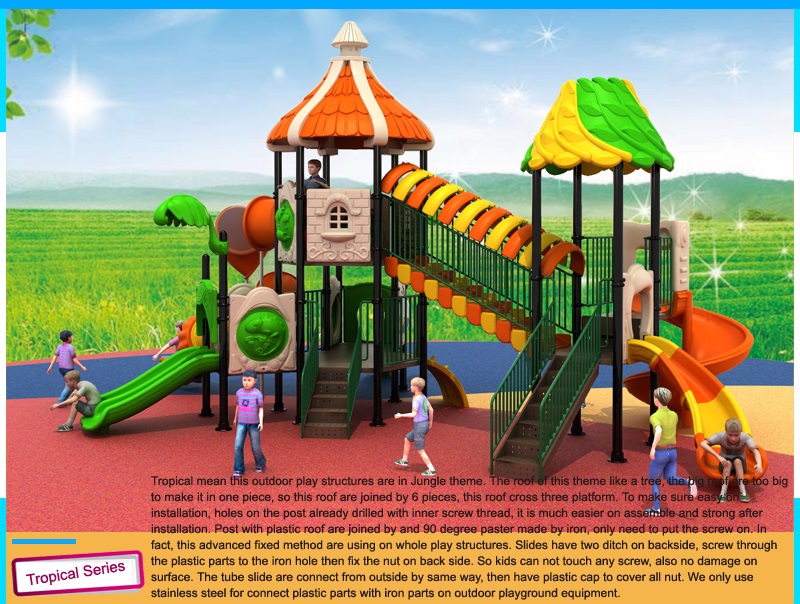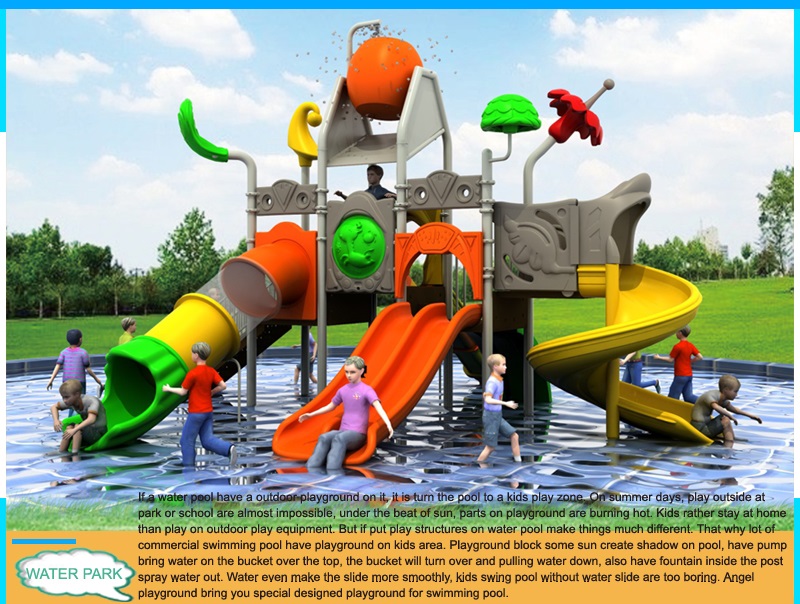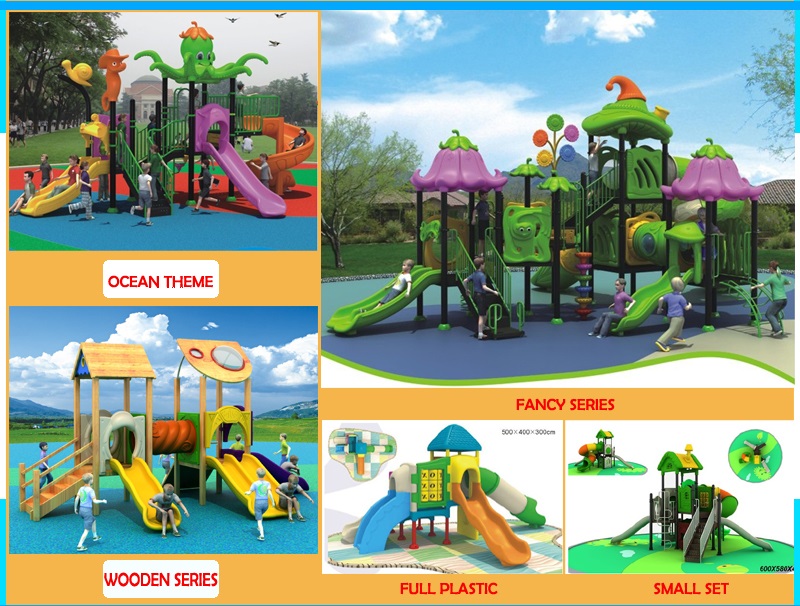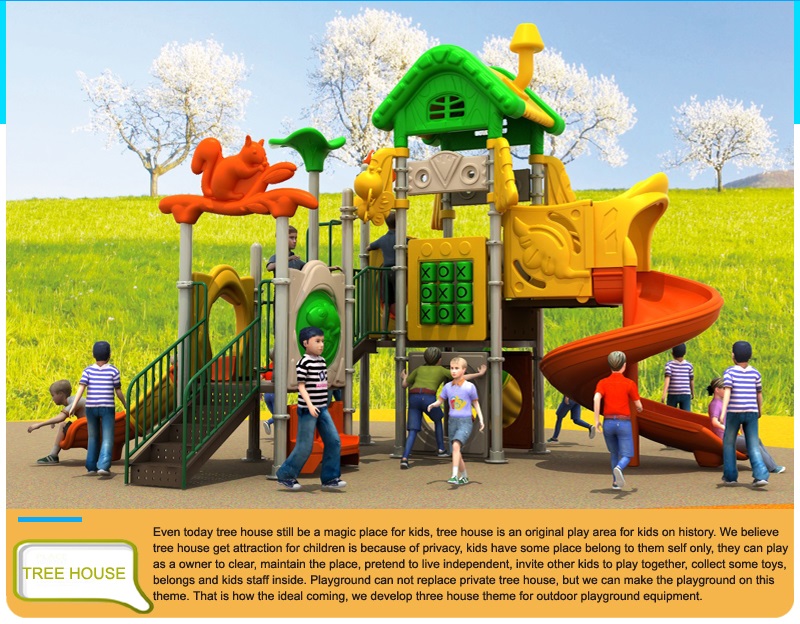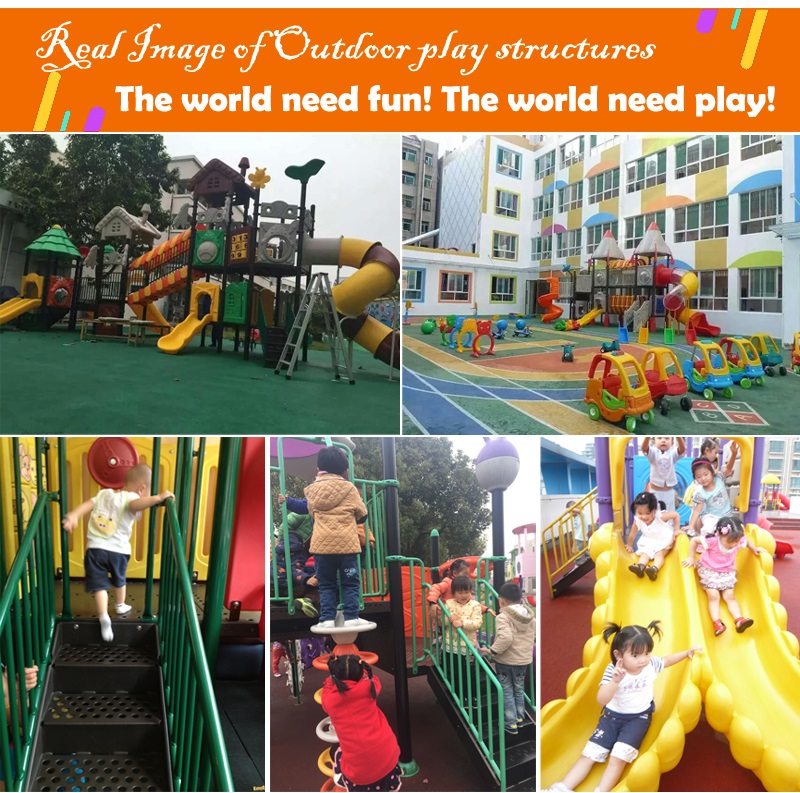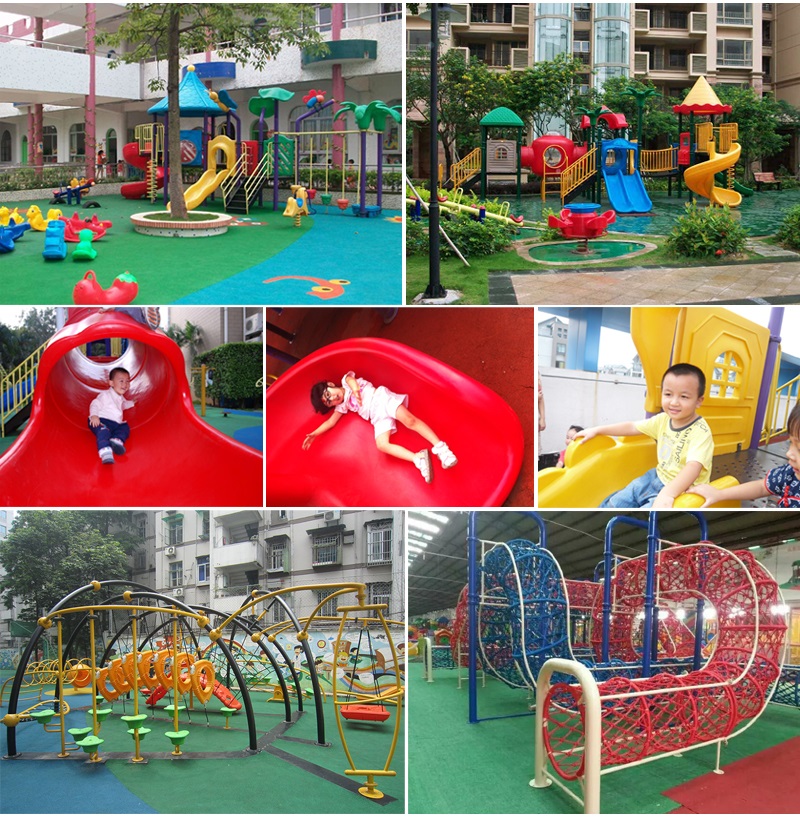 Changing Outdoor Playground Frequently is not Good for Children
In some big cities, there are a number of outdoor playgrounds available for kids to choose. They are of different quality, different size. So in order to choose one that suits children best, parents would change children's outdoor playground frequently from one to another. There is no doubt that parents are doing this children's benefit because they want to have them grow up in the best environment. However, they ignore the fact that changing kids playing spots is a way to ruin their friend circle. What's even worse is that they keep their children growing in environment that are unfamiliar to them all the time. Therefore, it is really not a good move to change outdoor playground from time to time.
To begin with, different from adults, children usually boast a stronger feeling toward their little friends, even though they may have acquainted with each other for several days. Adults have to admit the fact that kids do a better job in being sincere to their close friends. Changing outdoor playgrounds frequently means that they are forced to part with their good friends from time to time. This is heartbreaking for children. I guess none of those parents wants to see your kids suffering the sadness of parting with their peers.
Secondly, changing outdoor playground frequently will lead to children's vigilance toward the outside world. It takes a line time for children to completely get accustomed to the new environment, and being comfortable to talk with people around them. They would always feel lonely and sad for the first several days because they missed their old friends so much. Everything is new and of little attraction for them and all they want to do at this moment is to hide away for a while to miss the old days.
Finally, frequently changing children's outdoor playground may lead to the consequence that all parents don't what to see- depression. It is possible that new environment would depress the kids if they failed to adapt themselves to the new environment and felt it hard to make new friends. It is common to see some adults under such pressure after changing their job or moving to a new house, let alone children. It is wise for parents to get in children's shoes and have a deep thought about that.
Generally speaking, it is people's nature of being inclined to stay at the same place for a long time, so do children. They are also born with the nature of staying in the same outdoor playground that is familiar with.