Pirate Ship
Product name: commercial playground supplier
Model:HP-J1501
Size (CM):1130x1020x530
Size (FT):37.1x33.5x17.4
Size:1130x1020x530
Price (FOB): 

$8400.00

Product name:HP-J1501
Specification (cm):1130x1020x530
Modules:
Theme roof,slide, plastic tube with transparent part, net tube, theme panel, square steel deck, steel post, climbing board,stair,color bridge,
Material:
a. Plastic component: LLDPE (Linear Low Density Polyethylene)
b.Metal component: Galvanized steel pipe
c. Post: galvanized steel pipe with normal thickness 2.0mm
d. Deck, stair: Steel plate, plastic powder coated or PVC coated;
e. Fasteners: SS304
Advantages:
1), Food grade plastic used for our toys. With wide color range available.
2). With EU standard EN1176 GS safety certificate
3). Experienced toy manufacturer which supply toys to world wide customers for 21 years.
Falling Height (cm): 240
User age 3-12 years
Used for:
Preschool, residential play area, Amusement park, kindergarten, shopping mall, restaurant, backyard
Package:
Steel components: Cotton fabric and PP film.
Plastic parts: Bubble bag and PP film;
HS code: 9506900
Warranty Period:
5 years for plastic parts, steel posts,metal decks and stairs; 3 years for steel component.
Notice: Now design according customer play area available!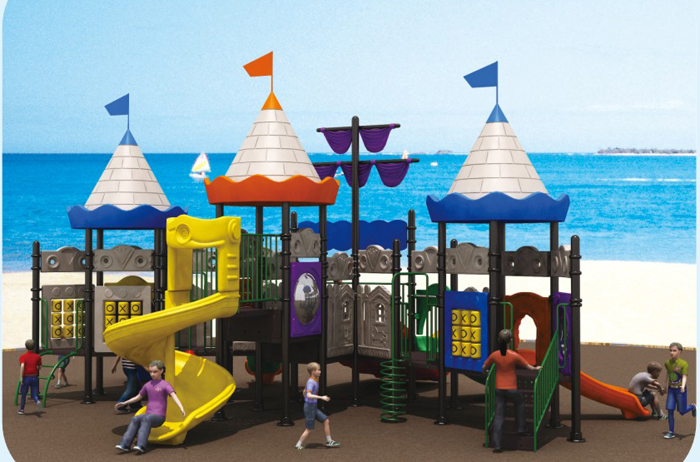 Top View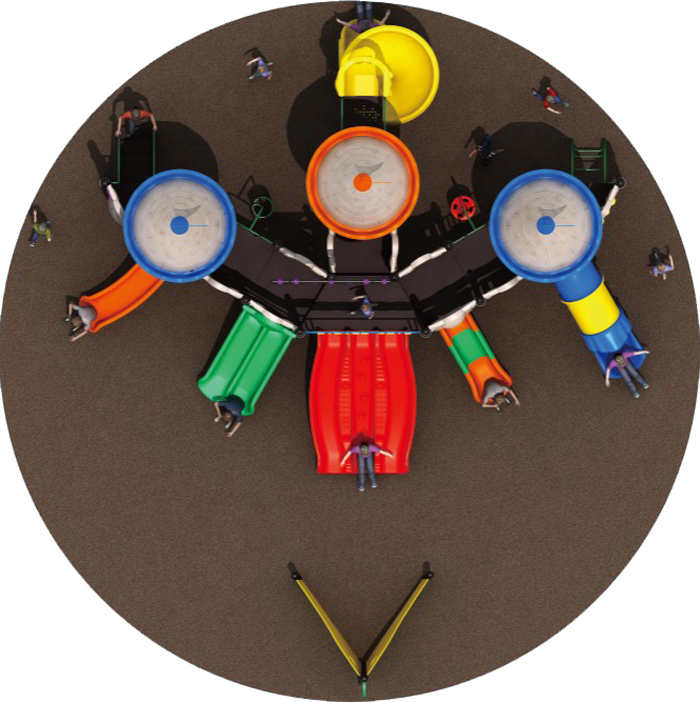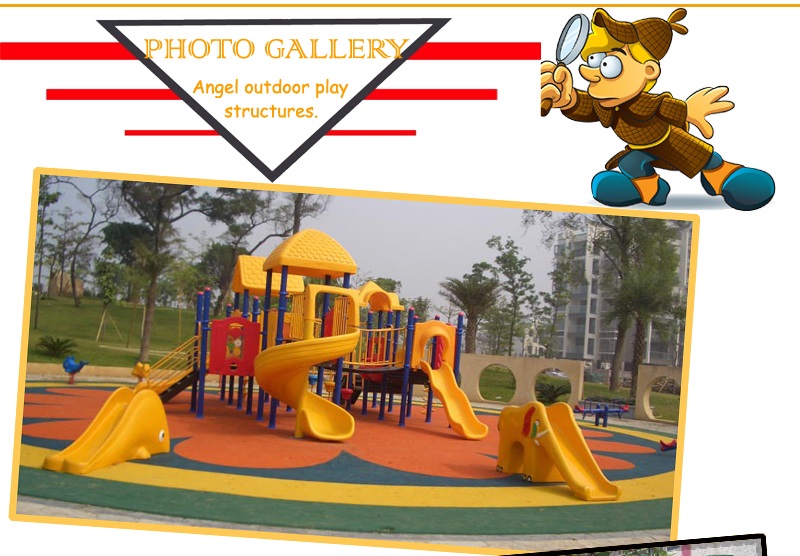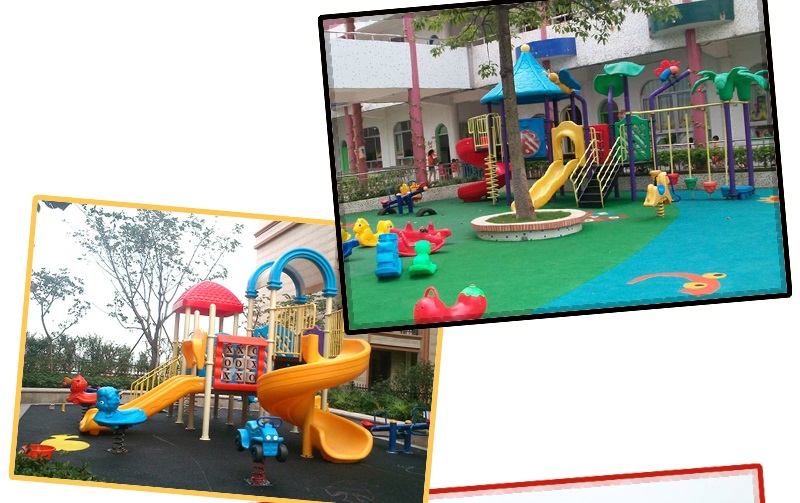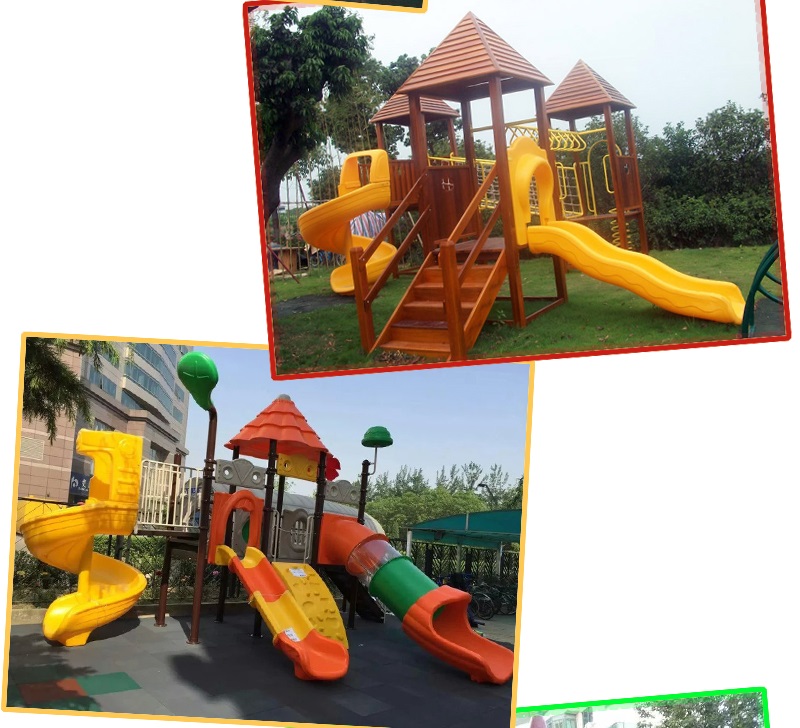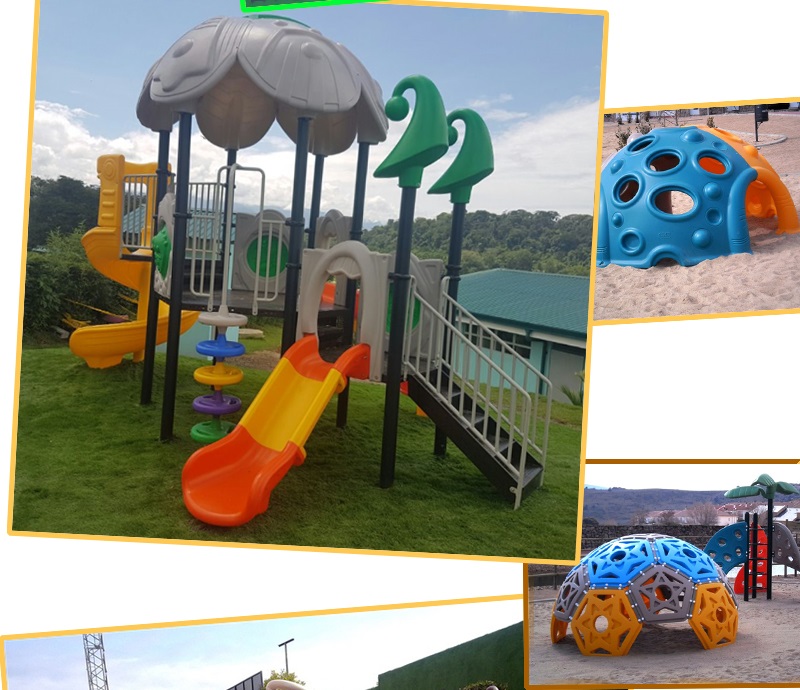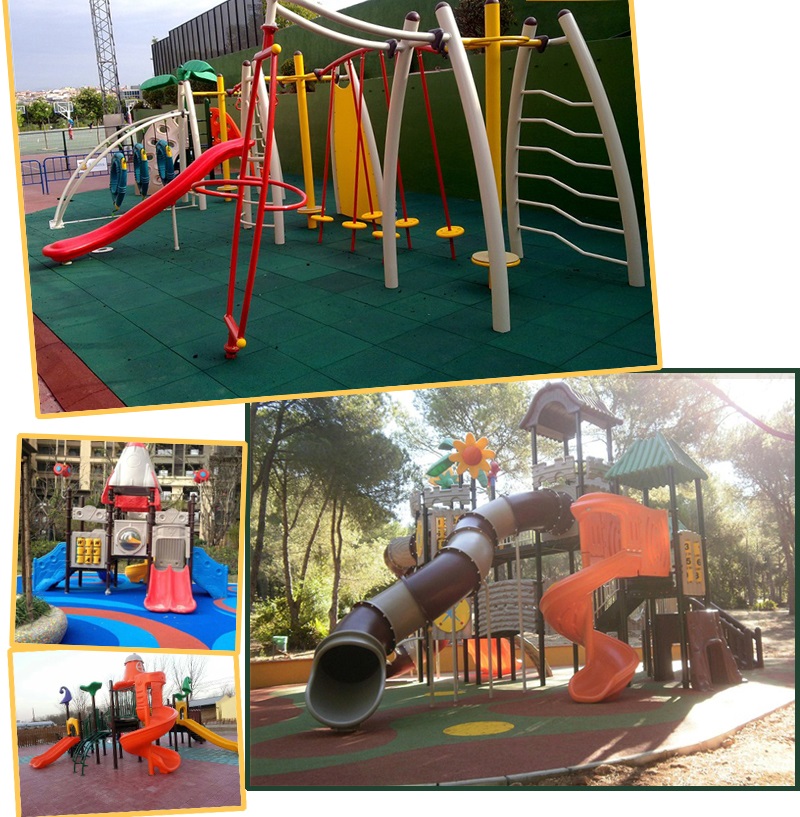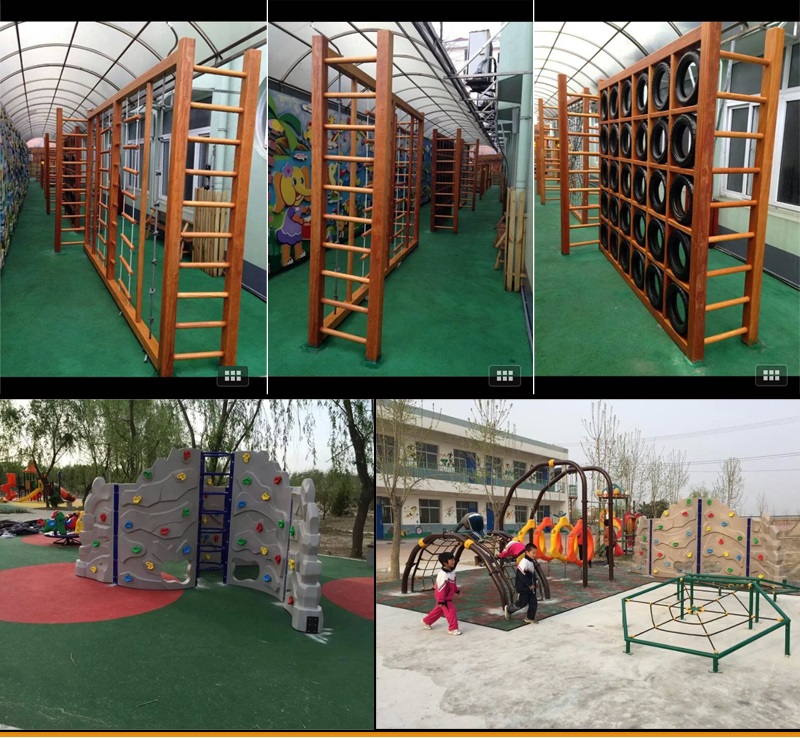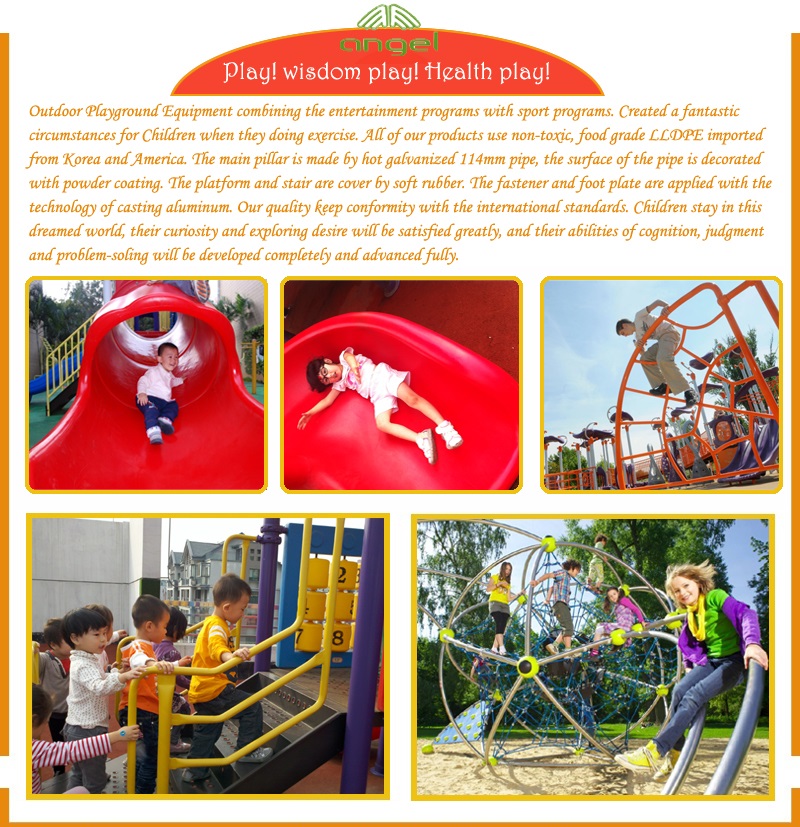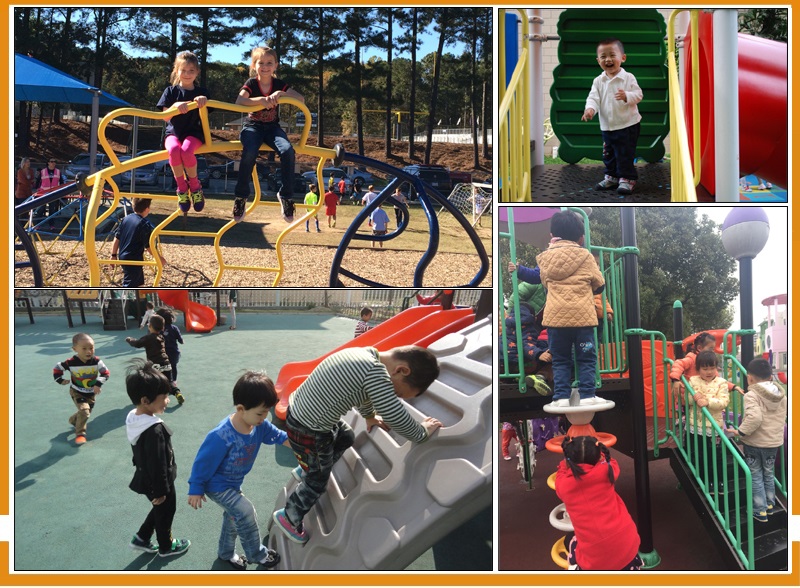 Outdoor Play Equipment Should Devise Different Activities to Change Kid's Life
Recently I read the news that in Iraq, children are surrounded by a different sound. "The Children's Orchestra" -- the brainchild of Adnan Sahi, head of the music department at the University of Basra's Faculty of Arts. The motto of this project is "Culture fights backwardness and extremism. Human behavior in general, and children's, is a response to a stimulus- a reflection of their environment. Devising activities under such rule is of great help to open Kid's mind and release their fear toward the real world. The same is true of outdoor play equipment. It should also set up some special activities that may leave a different impression in their minds. This, I think, is the real purpose of good outdoor play equipment.
One reason is that it is by changing with time and finding out what children really want that outdoor play equipment can survive in today's fierce competition. It is never a good thing to remain the same all the time. As the place that has deep influence on Kid's growth, it is more necessary for outdoor play equipment to adjust itself to accustom to the changing environment. The need the kids keeps changing all the time, any institution that concerned with children's growth is supposed to adjust their goals in cultivating kids to turn them into talents that will be needed by our society. Some people will say that this is the responsibility of schools; actually, it is also the motivation of outdoor play equipment.
Another reason for playground equipment to devise new activities for kids is that they want to learn and try more new things. Today's children boast a strong enthusiasm and curiosity toward the outside world. But most of the time their passion toward new things is limited because they are restrained by the definite access to things that want to try. Take the outdoor play equipment for example, in some small cities; the equipment used in some outdoor playground remained the same for years. Kids have no choice but to play with the same thing year after year. Such phenomenon will hamper children's growth both physically and mentally. Therefore, there is urgent need for outdoor play equipment to devise some new activities for kids.
Generally speaking, outdoor play equipment are supposed to do better in satisfying children's need in new and interesting things. It is not only attraction to kids, but also a guaranteed for its own benefit. Only living outdoor play equipment can suppress other playgrounds in the society filled with competition.