New outdoor Playground
Product name: commercial playground
Model:HP160823
Size (CM):660x640x390
Size (FT):21.7x21x12.8
Size:660x640x390
Price (FOB): 

$5276.00

This commercial playground with one main platform at middle, kids climbing up from three direction and slide down from different direction too. have two stair near with small double and single slide. also with one climbing board like a tongue and one vertical plastic climbing ladder to main platform.
Anti-UV kids Outdoor Play Equipment, LLDPE Plastic food grade material Import from Korea
| | |
| --- | --- |
| | Outdoor playground - Angel playground |
| product | commercial playground - HP160823 |
| Size (cm) | 660x640x390 |
| Modules | Roof, Slid, Stair, Platform, Plastic Panel, Climbing, Handrail and Tube, Foot-plate, Fastener,stainless steel screw |
| Capacity | 10-30 Children |
| Plastic | LLDPE (thickness 6mm) |
| Advantage | 1.Anti-UV 2.Anti-static 3.Security 4.Environmental protection 5.Color is not easy to fade |
| Installation | Installation diagram with real photo |
| Certificate | ISO9001, TUV-EN1176, CE Etc.. |
| Pillar | Diameter 114mm galvanized pipe (thickness 2.2mm) |
| Handrail Guardrail | With Diameter-60mm, Diameter-32mm, Diameter-25 mm, thickness of 2.2 mm steel. |
| HS code | 95069900 |
| Coating | Rubber cover on stair and platform available |
| Package | Standard export packing Plastic parts: bubble bag and pp film Iron parts: cotton and pp film |
| User Ages | 3-12 Years old |
| Leading time | 15 days |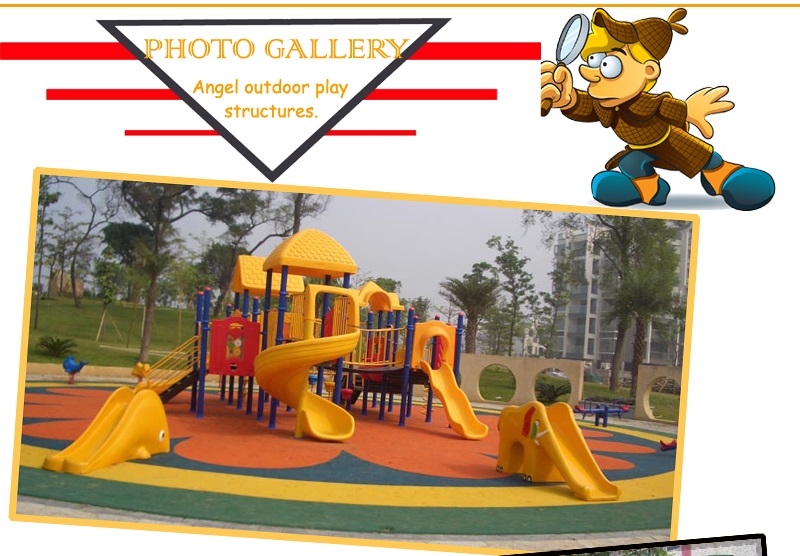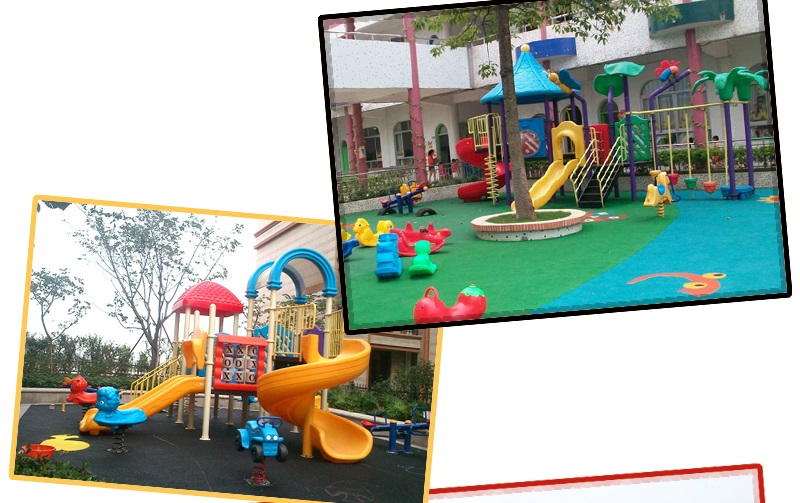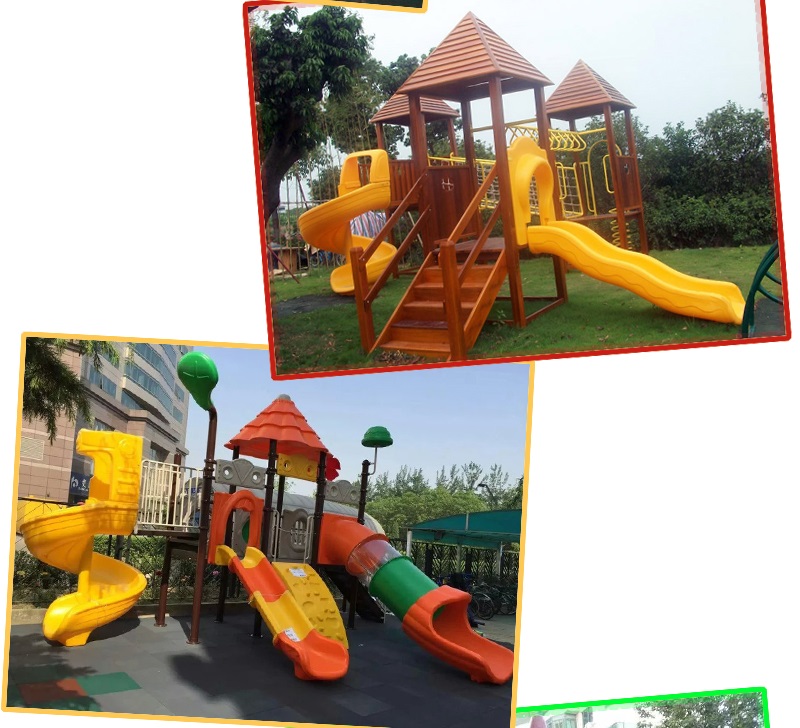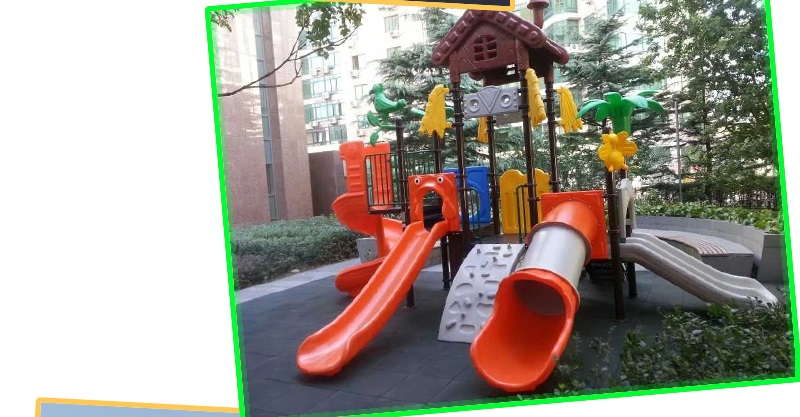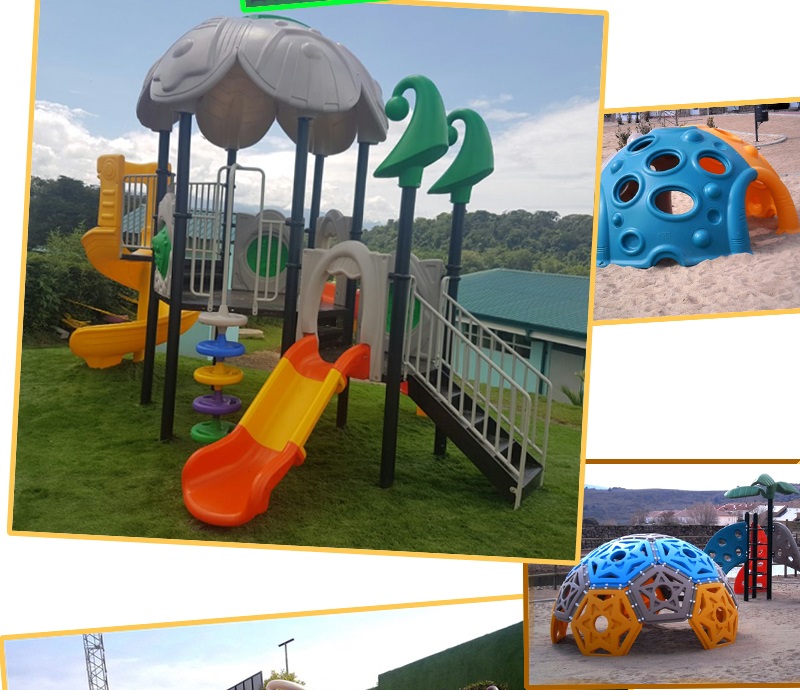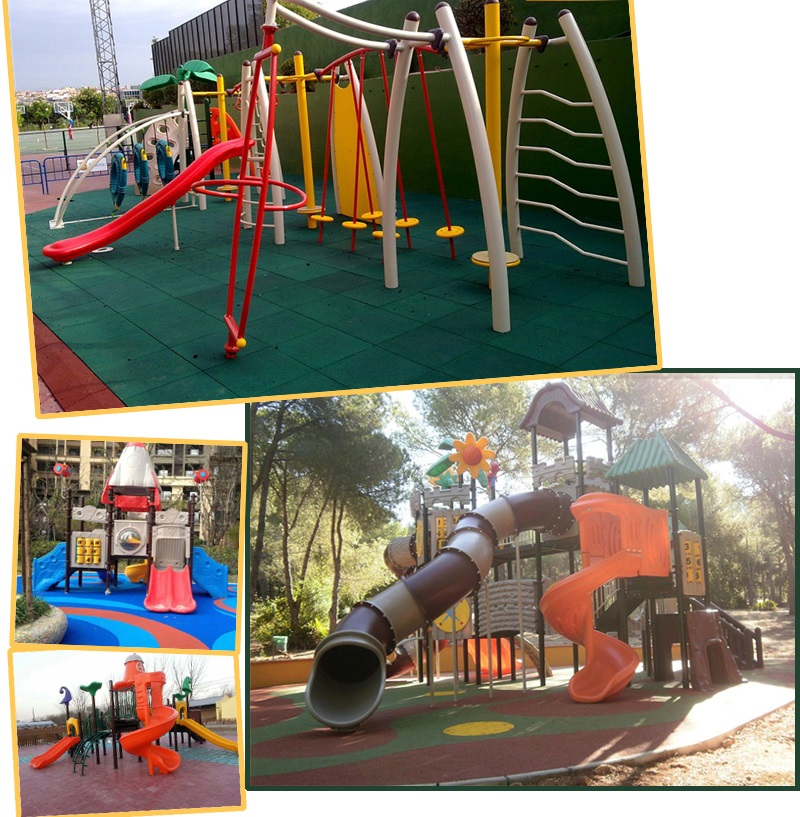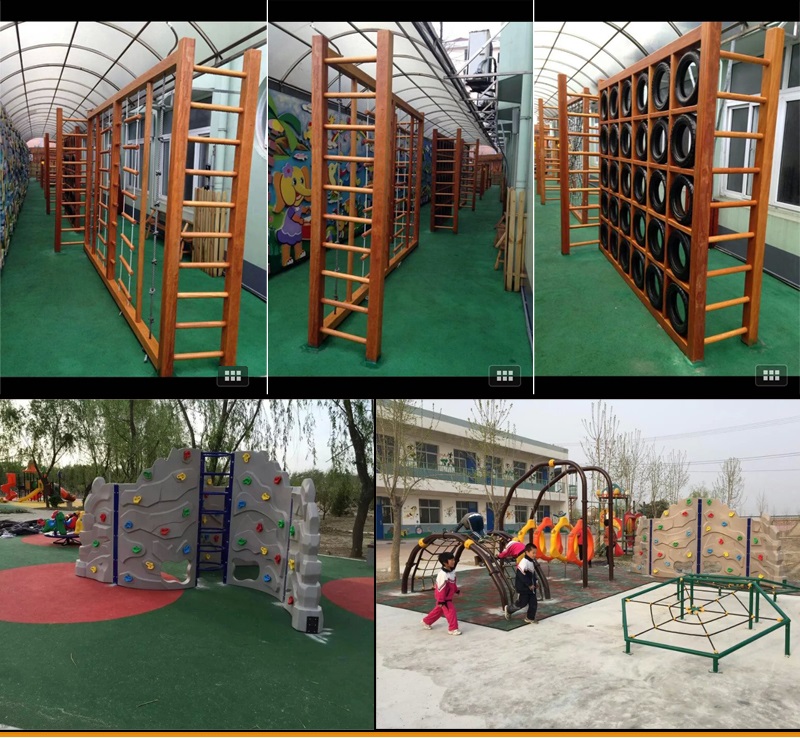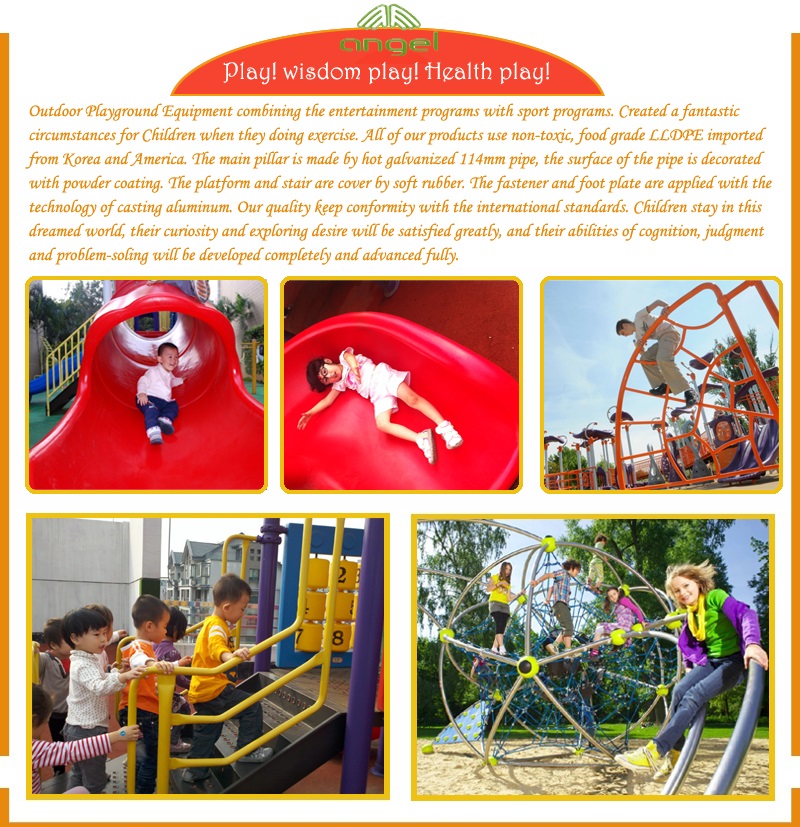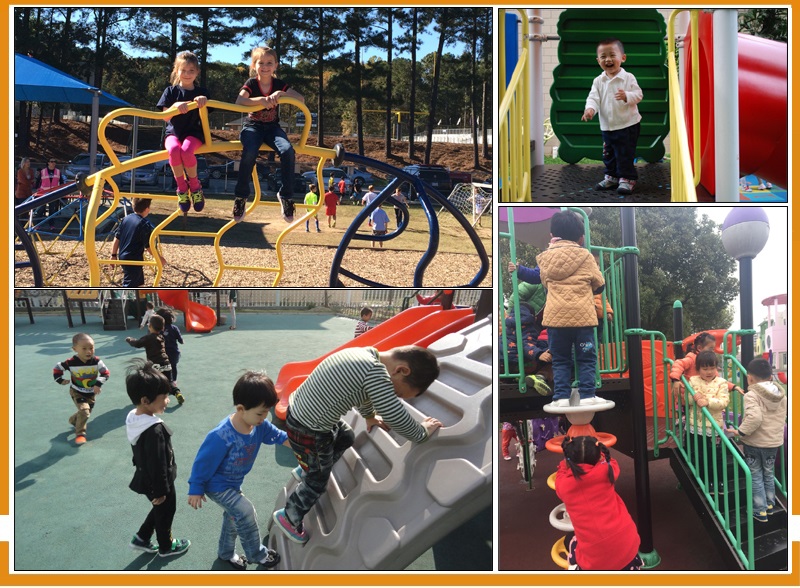 Will Outdoor Playground Activities Make Your Kids Noisy At Home?
It's well known that outdoor playground activities make your kids active both in mind and body. Thus most parents afraid that kid can't stay quiet and will always are messy and noisy at home, which will also hinder their attention in study. However, as a personal tutor of a four-year-old kid, my experience told me that such concern will seldom happen. On the contrary, outdoor playground activities will promote children's attention in books and many other things and they'll be rather quiet in doing these things. Here I'm going to show you how the outdoor playground activities, games of magic, help to cultivate more concentrated kids.
Firstly, after playing in the outdoor playground, children will feel weary because they've already run out of the energy in doing these activities, which means that they feel like lying down on the sofa to take a rest or sit on the mat to watch cartoons by themselves instead of asking you to play some games with them, they are too tired to move any other step. They would also like to go to sleep as early as possible for all the activities make them feel sleepy.
Moreover, they would ask you to read them some stories and they'll listen to your more carefully than before because they've already got enough games and activities in the outdoor playground and some books and several interesting stories is all they want. While listening, they would sit quietly beside you instead of actively running around you too make you feel cross and impatient. At the same time, they'll ask questions about why this or why that sincerely, which boosts the development of their brain.
Last but not least, they'll stop thinking of going out to play all day long and keep bothering you while you are at work. Outdoor playground activities satisfy their life more than other toys they've got at home, which can't even be replace by parents' company. Outdoor playground filled with kids and good equipment is always an attraction for them, and they dreamed of going there every day. So you can no doubt see how happy they could be after return from the playground.
In conclusion, the function that an outdoor playground has cannot, at least for the time being, be instituted by anything else in their life. So what parents should do is not to fill their daily life with all sorts of study tasks, but to provide them with more outdoor playground activities, I think you'll be surprised by the progress of your kids after all these outdoor playground activities.