New outdoor Playground
Product name: playground equipment for sale
Model:HP160830
Size (CM):1410x720x530
Size (FT):46.2x23.6x17.4
Size:1410x720x530
Price (FOB): 

$11230.00

Good playground design should have more slide to encourage kids to play and have fun, also should have play events that make kids do more exercise. On this playground equipment have many climbing items to the platform, have monkey bar and balance beam for exercise, have five different slides to have fun.
Produce: playground equipment for sale

Size(cm):1410x720x530

Material

Pipe

a)Diameter: 114mm. thickness:2 mm

b)Material: -Standard steel/Galvanized steel.

Plastic

Imported south Korea LLDPE plastic, galvanized steel, steel, powder etc...

Others

With Diameter-60mm, Diameter-32mm, Diameter-25 mm, thickness of 2.2 mm steel.

Fastener: SS304

Package

wrapped by cotton wool and PP film

Characteristics

User for

3-12 years old

Children capacity

10-20 children for 50m2

Apply for

Park and School use

Function

Kids play

Features

Nice color and safe, various designs can be made according to playground size

Advantages

Anti-UV, anti-fade, anti-crack, nontoxic

Environment protection

Components

Plastic slide tube, plastic long slide, twin slide, climbing, steps, animal etc...

advantage

Best service and price offered.

Certificate

ISO9001 ,CE ,TUV ,EN1176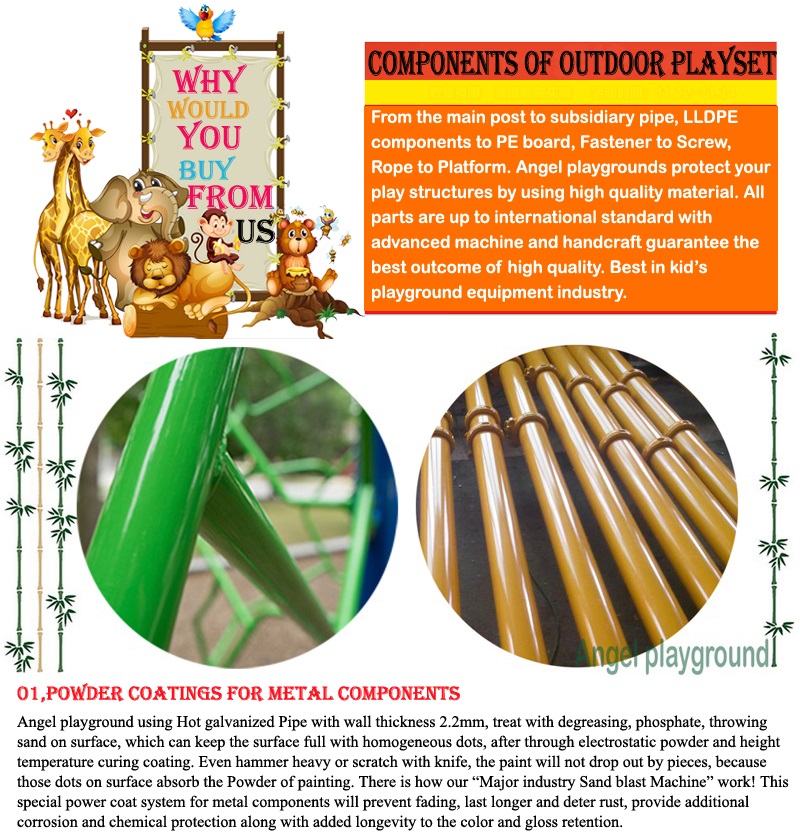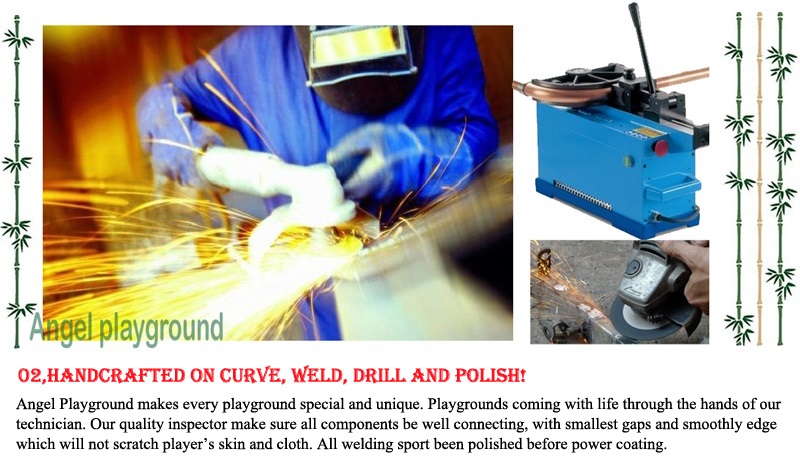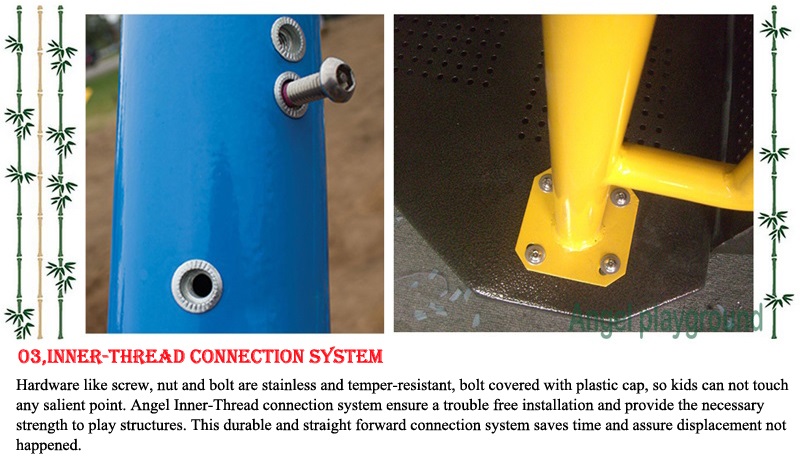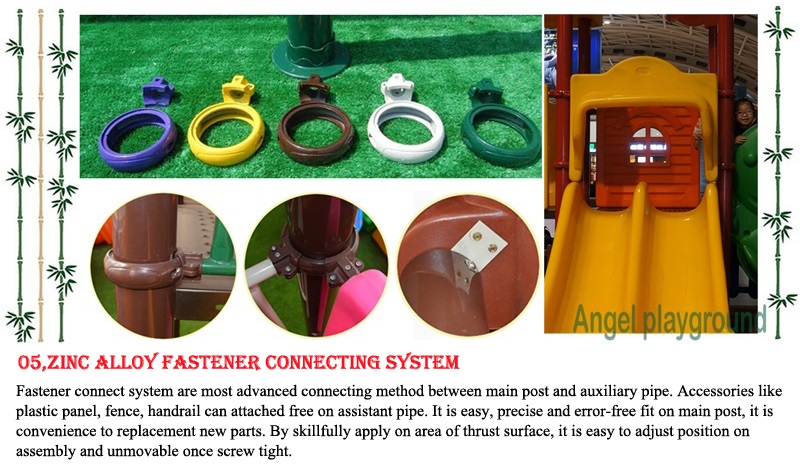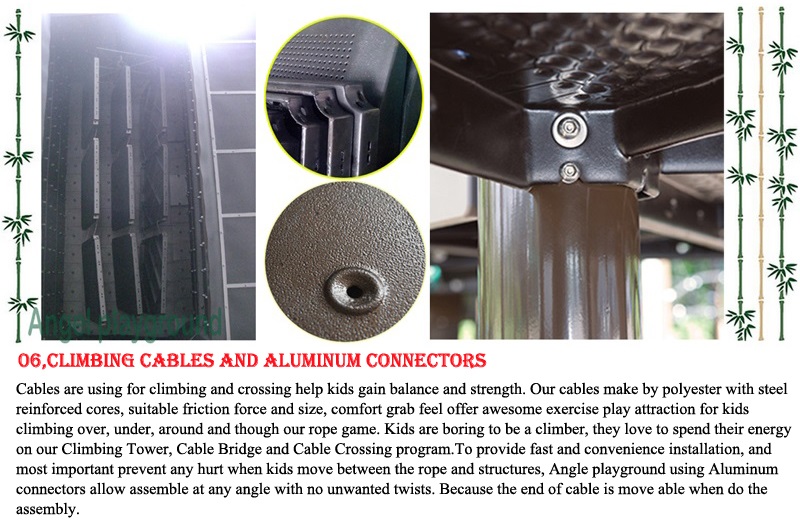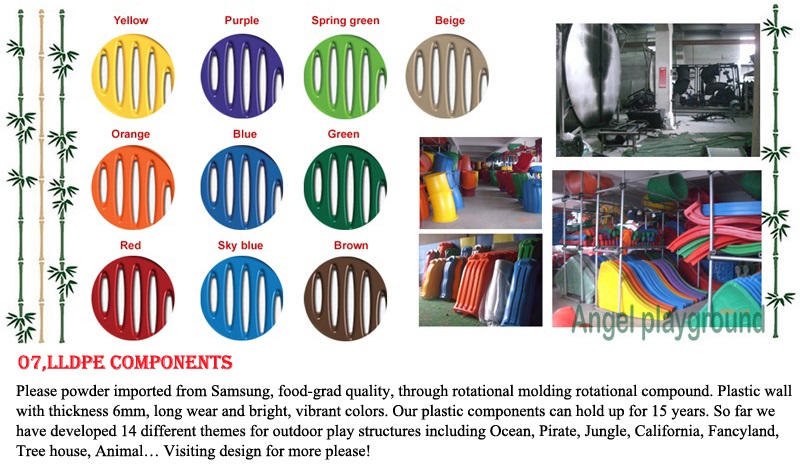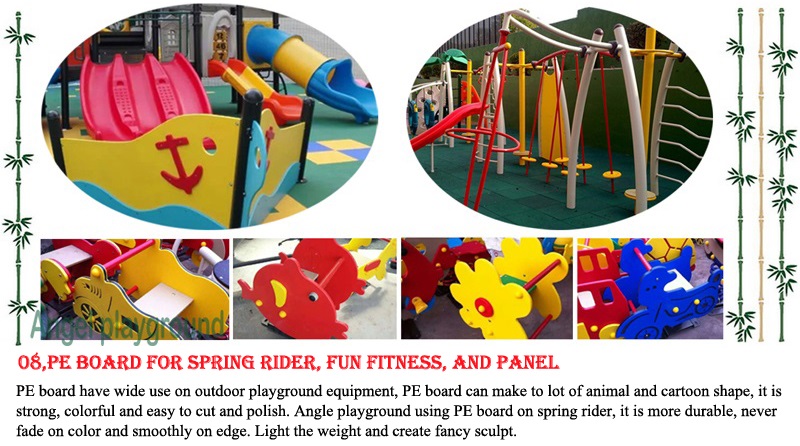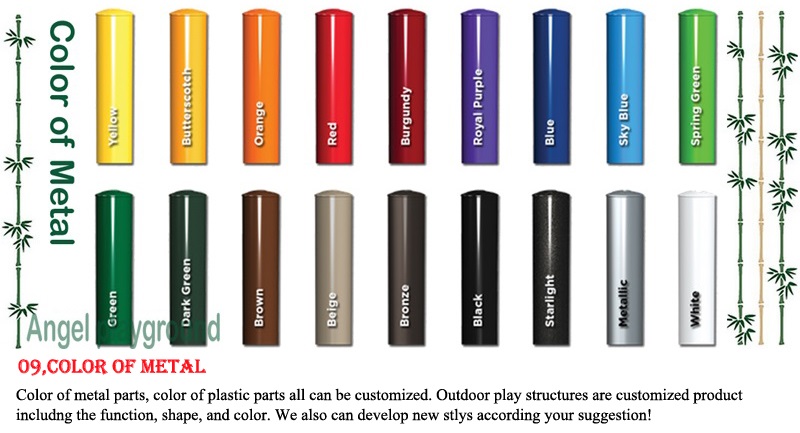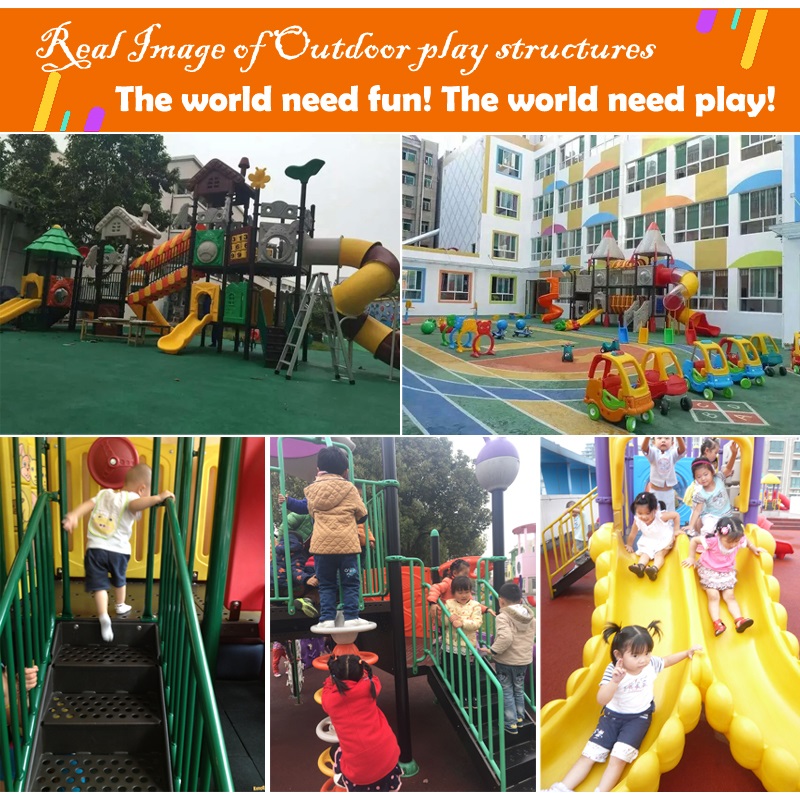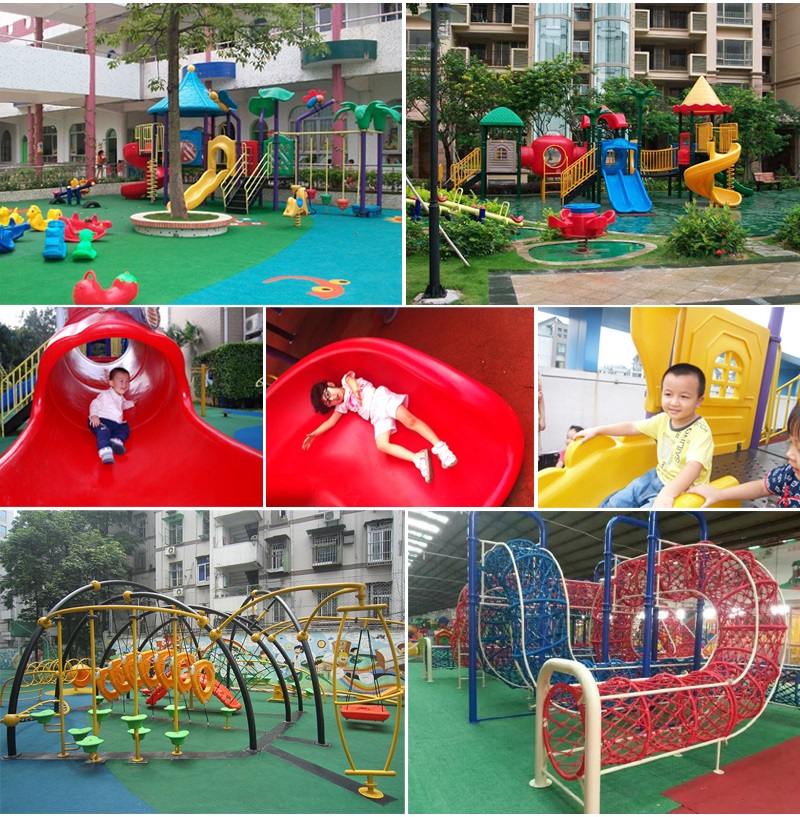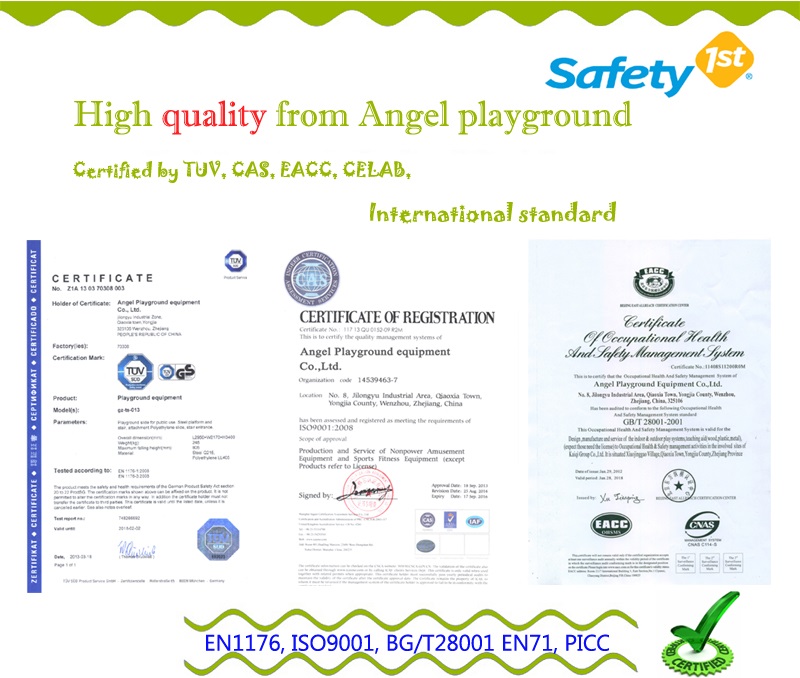 Children's Health Will Be Largely Improved with the Help of Outdoor Playground
It is well received that children's health in the 21th century has been largely improved with the development of medical science and better living standard. Food full of nutrition and calories are more accessible than before. However, as the better eating diet boosts the development of children's body, it at the same time leads to obesity and many other health problems. As far as I'm concerned, doing exercise is the mast useful way to keep in good health. For adult, there are many different kinds of gymnastics, and for kids, there are various outdoor playgrounds available. And as parents, they should always remember that the function that an outdoor playground in children's health is so necessary and vital that it should never be neglected. It's no doubt a good way to facilitate the growth of the children. So now, let's talk about want can outdoor playgrounds do for your kids.
First of all, different equipment in outdoor playground exercises children's skill in body controlling which makes the children defter in playing and managing other things in life. There is equipment in the outdoor playground like swings, net, sand pit, slides, and ball pit and so on. Not only can their ability in hand making be improved, but also will their capability in moving, jumping and running be boosted. And these exercises are the main factor to facilitate the circulation of blood and to strengthen the malleability of their skeleton, which can never done with only food full of nutrition provided by parents.
Secondly, an outdoor playground provides kids with a large playground for kids to run and play. No one know how important a spacious playground is for a kids. a spacious place not only provide them a large ground so they can run anywhere they like, and at the same time embolden their gut in trying things that they have never done before. They will be less embarrassed in an open place at the sight of their parents and friends.
Finally, an indoor playground distracts their attention from computers, TVs, phones and junk food to exercise. They will not be sedately all the day and this is an efficient way to prevent them from being over weighted an catch up the habit of playing computer games all day long.
Consequently, the effect that an indoor playground plays is as important as that played by food nutrition. Actually, healthy eating habits and exercises are two different ways of one same thing and neither on them should be understated. So if there are good outdoor playgrounds near your house, go with your kids with no reluctance.