New outdoor Playground
Product name: playground equipment for sale
Model:HP-160925
Size (CM):860x770x530
Size (FT):28.2x25.3x17.4
Size:860x770x530
Price (FOB): 

$7500.00

Turn-Key Outdoor Playsets equipment solution by manufactures Angel playground, this design have 5 slides with different shapes, from height 80cm to 240cm have various of slides.
Measurements (cm): 860x770x530
Product: playground equipment for sale
Theme roof, single slide, double slide, plastic tube with transparent part, net tube, theme panel, steel deck, steel post, climbing board, ladder, bridge...
Material:
a. Plastic component: LLDPE (Linear Low Density Polyethylene)
B. Metal component: Galvanized steel pipe
c. Post: galvanized steel pipe with normal thickness 2.0mm
d. Deck, stair: Steel plate, plastic powder coated or PVC coated;
e. Fasteners: SS304
Advantages:
A. Food grade plastic with wide color range available,and last long keep brand new.
B. With EU standard EN1176 GS safety certificate which verified by TUV NORD.
C.Experienced toy manufacturer which supply toys to world wide customers, The factory is leader of China Teaching tool and Education toy industry.
Installation time 3 days
User age: 3-12 years
Capacity: 15-65 persons
Used for: Amusement park, residential area, kindergarten, preschool, shopping mall, restaurant, backyard.
Packing:
Plastic parts: Bubble bag and PP film;
Steel components: Cotton fabric and PP film.
Warranty Period:
5 years for plastic parts, steel posts,metal decks and stairs;
3 years for steel component.
Notice:
1. Please check the fasteners regularly to assure firm and safety structure.
2. Please keep kids play under adults supervision.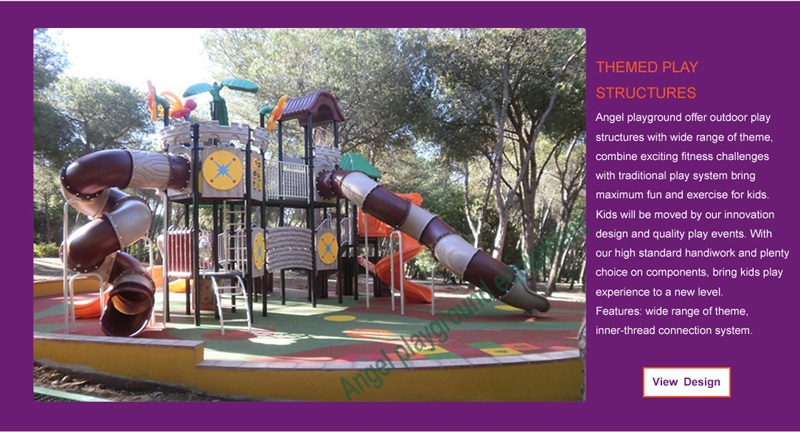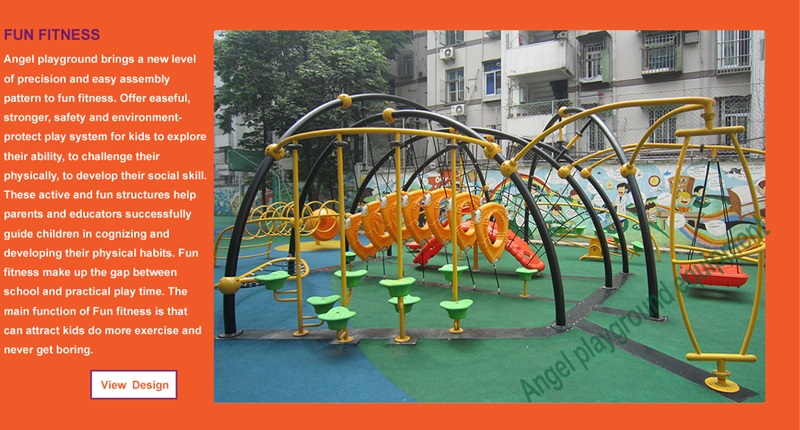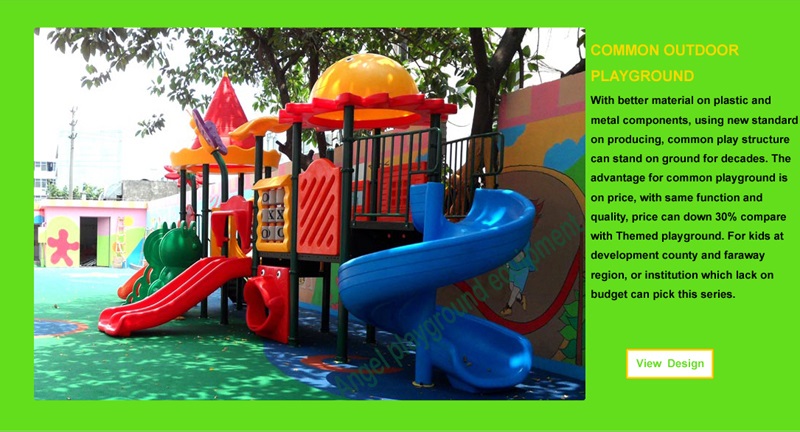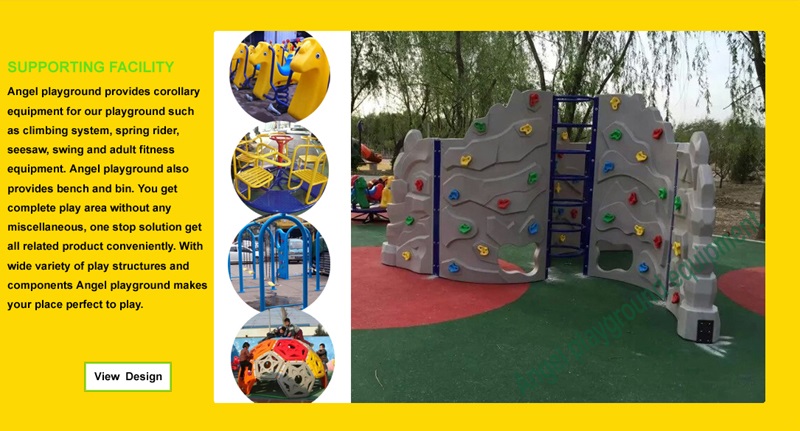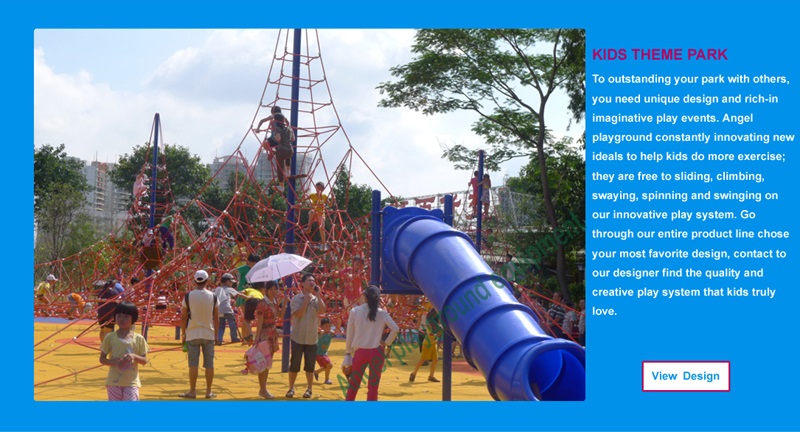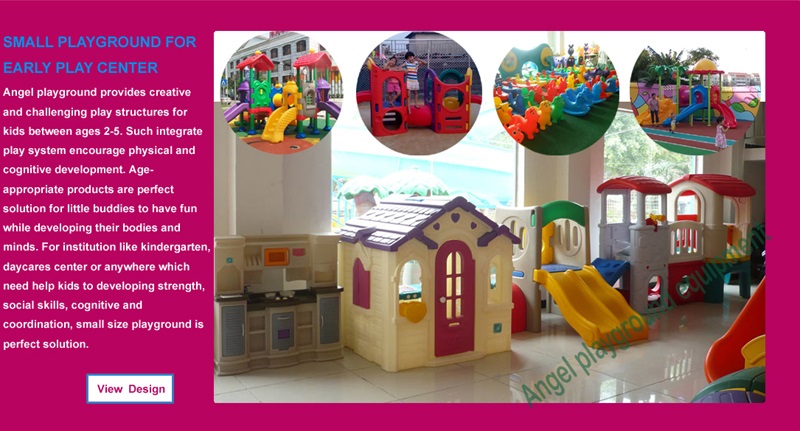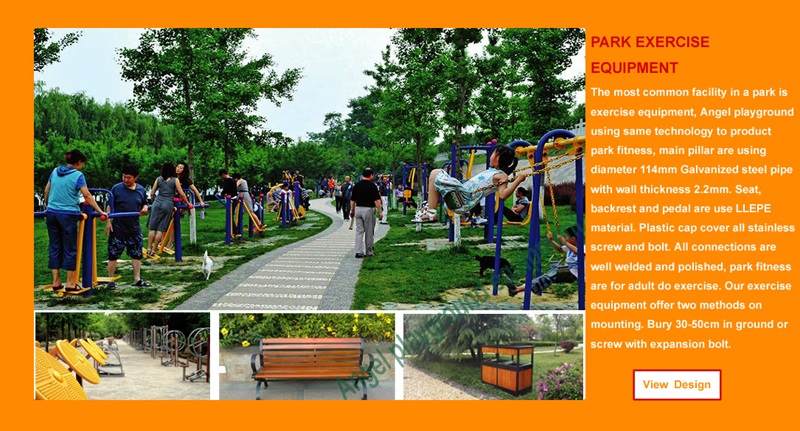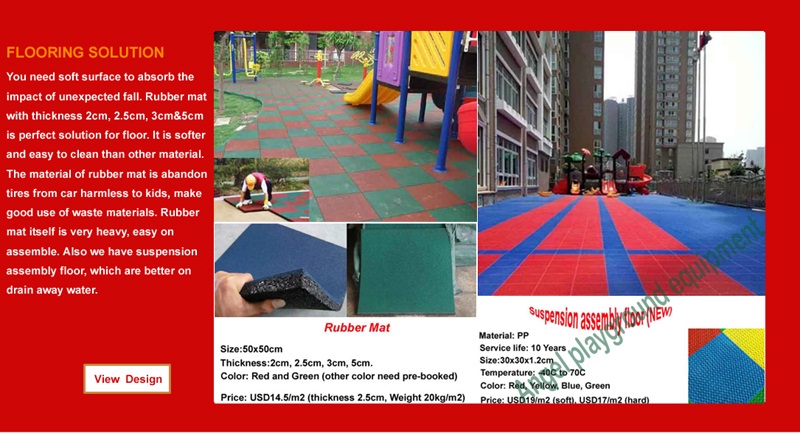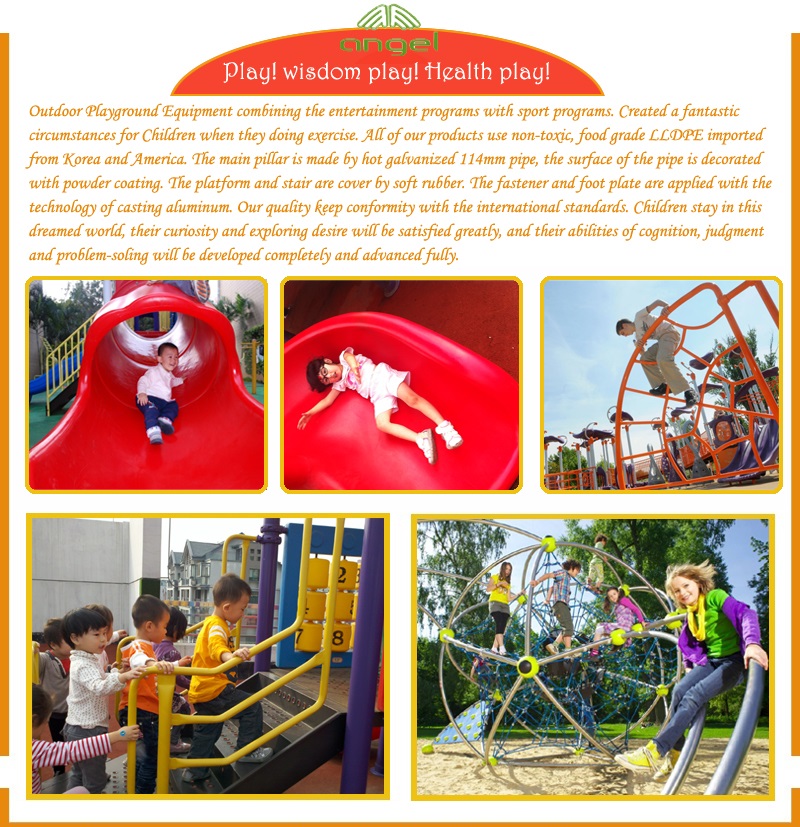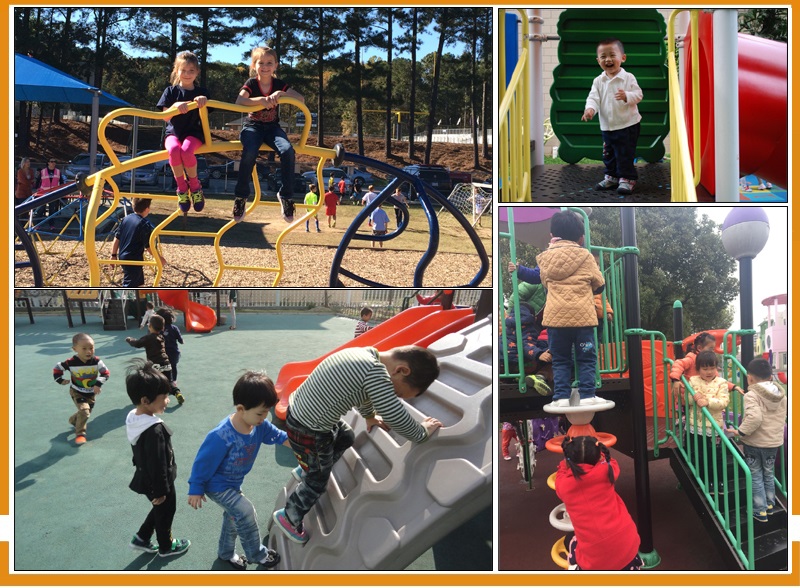 Outdoor Playgrounds Release Children's Pressure in Different Ways
We can't ignore the fact that today's kids are more intelligent, smart and creative than the kids in the 20th century. There are many factors that lead to this result, but the most important ones are, for my money, harsh forces form parents, fierce competition in schools and classes, and also the development of our society. Thus, with all these things loaded on their shoulders, they are too powerless to ask for the right to play in the outdoor playgrounds. Outdoor playgrounds are gradually vanishing form their childhood before they started to enjoy it, and this will no doubt become a pity in their whole life. As far as I am concerned, outdoor playgrounds should never be kicked off from their childhood, instead, they should be overstated and you will find that the function that they played in children's life is beyond your imagination. And I'll list my reasons of why should we welcome outdoor playgrounds into our children's life in the following passage.
To begin with, playing in the outdoor playgrounds is the most convenient way to get close to nature. This is a good chance to escape from the tiring real world and aggressive society for a while. In this crowed world, everyone is too busy to relax and have a deep breath in the nature, and we should never have our kids follow us to such a bad situation in which their creation and passion will largely encumbered. The appearance of outdoor playgrounds is just a salvation in time to save their childhood.
Secondly, outdoor playground helps to emancipate children's feeling of being fetter by their parents. Overprotected parents almost pay every attention to children's life, they want to give them the most attentive care and they also have the thought of making decision or their whole life. Actually, this kind of over protection will not only make their children become independent when they grow up, but will also destroy their ability in doing what they are dreaming of . You must don't want to see your children become indecisive and form the habit of depending on the family for the whole life. To this aspect, you'll find that an outdoor playground will be very necessary for both you and your kids.
All in all, I believe that outdoor playgrounds function as a quiet and relaxing jungle that keeps all the noise and pollution out in which their souls can stay light and clean. Therefore, I strongly for the advice that parents should take your kids to the outdoor playgrounds as often as possible.